✓ FREE cancellation on most rooms
✓ Save time, save money
The Best Hotels on Lake Lucerne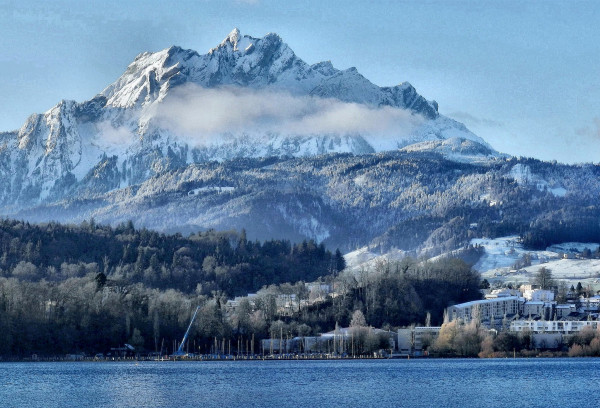 Kurt Stocker via Flickr
Lake Lucerne is certainly an interesting shape, curling in and around alpine peaks and pretty lakeside towns. And one of the great pleasures of travelling on the lake is rounding headlands and seeing great glaciated mountains rising above you, or the pier and promenade of a pretty resort. Use our guide to the best hotels on Lake Lucerne and start to plan your tour round this stunning region.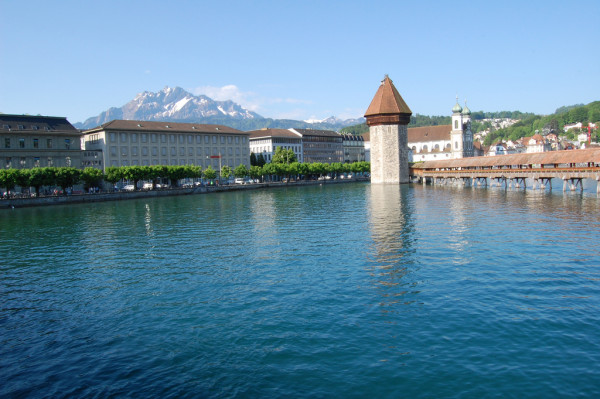 edwin.11 via Flickr
As well as being spectacular, and at times serene, at times dramatic, and at times bursting with life, Lake Lucerne is an amazing place for an adventure. Sure, you're close to lovely Lucerne, but there are still plenty of demanding local peaks to summit, pistes to traverse and the lake's crenellated coastline to explore. Or you could just come here to relax. Many of our Guru's recommendations for the best hotels on Lake Lucerne allow for both of these types of break, but we've broken them up into types of hotel rather than location to make it easier to see which one is most perfect for you.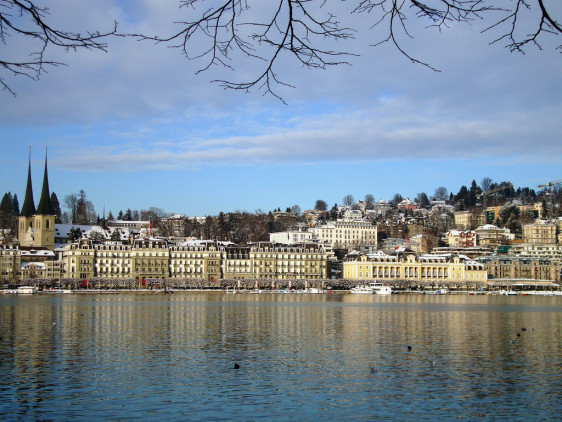 charley1965 via Flickr
However, if you'd find it more useful to search for the best hotels on Lake Lucerne by location, consult our Guru's recommendations for: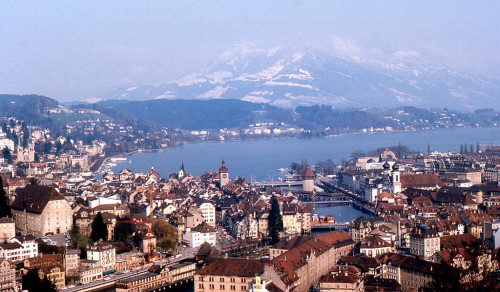 Roger W via Flickr
The Best Hotels on Lake Lucerne
For Stunning Views of Lake Lucerne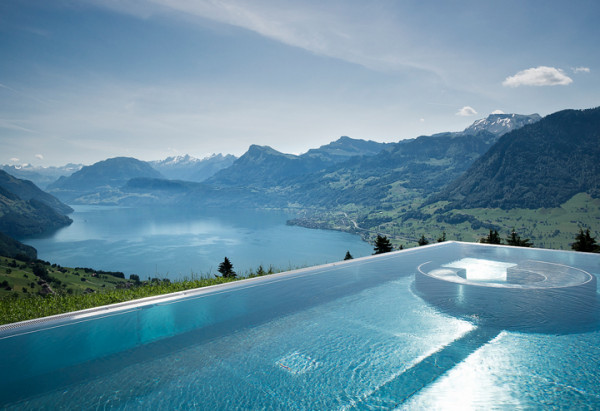 The Villa Honegg was built in the early 20th century as a five star retreat and offers incredible panoramic views of the lake and the mountains. There are just 23 rooms and suites, an award-winning restaurant, and in 2011 they added a superb spa.
The Art Deco Hotel Montana boasts wonderful views of the city and the lake beyond, from its position on a hilltop in Lucerne. It also offers 66 chic, comfortable rooms, decorated in the promised Art Deco style - and some with balconies - and an award winning restaurant and popular bar.
The Beau Rivage in Weggis is a welcoming hotel with a gorgeous terrace overlooking the lake and a superb seafood menu. If you're looking for somewhere peaceful and friendly then this hotel, with its 39 rooms, heated pool and steam room, is a good choice.
The Most Romantic Hotels on Lake Lucerne
The Grand Hotel National in Lucerne is a wonderfully glamorous institution directly overlooking the lake. There are 41 opulent rooms, decorated to the nines with antiques, plus views across the lake and into the mountains. There's also a dining experience for every occasion, from casual to fine.
Or you might try the Chateâu Gutsch? A renovated 19th century castle with 27 rooms decked out with four-poster beds, Swiss artworks and bold fabrics. Some of them also have private terraces with stunning views of the city and the lake beyond it.
Hotel Vitznauerhof is a striking looking property in an incredible location, framed by the Alps and overlooking the lake. There are 53 elegant rooms a fabulous seafood restaurant with a stunning terrace and an air of peace and romance.
For a City Break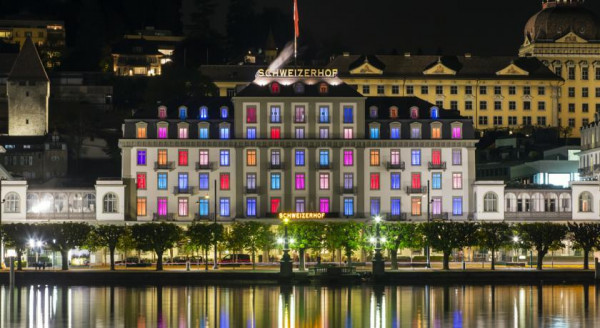 The Hotel Schweizerhof is perfect for a luxurious Lucerne city break. Right on the lake-side it's just a short stroll from the centre of town. All rooms are individually decorated, there are two restaurants to choose from and a lovely spa.
The Hotel is an small but strikingly modern hotel in central Lucerne. Designed (by award-winning French architect, Jean Nouvel) to be a fashionable yet comfortable space, the facilities are excellent and the location is ideal.
The Best Value Hotels on Lake Lucerne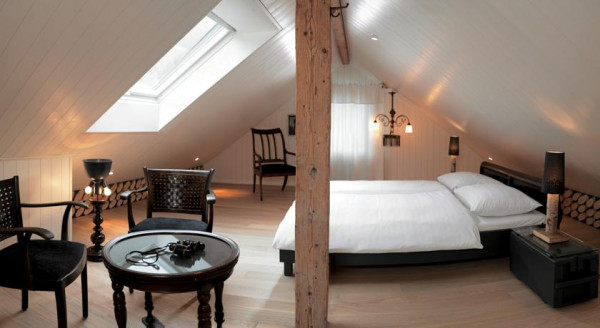 The Boutique Hotel Schlussel in Beckenried has been created from a house built in 1727. The hotel has 12 surprisingly modern and stylish rooms, plus a gourmet restaurant specialising in local produce. Pretty, trendy and rural.
The Hotel Central Am See is a large, white townhouse in a beautiful lakeside position with 32 individually styled rooms - all with parquet flooring and private balconies. There's an elegant conservatory restaurant and an idyllic terrace with an infinity pool.
If you haven't found your idea of the best hotel on Lake Lucerne on our Guru's list, you could:
The Best Hotels on Lake Lucerne
posted Tuesday, 21st February 2017
comments powered by

Disqus
Search the best hotels in Lucerne