The Best Hotels in Bondi, Sydney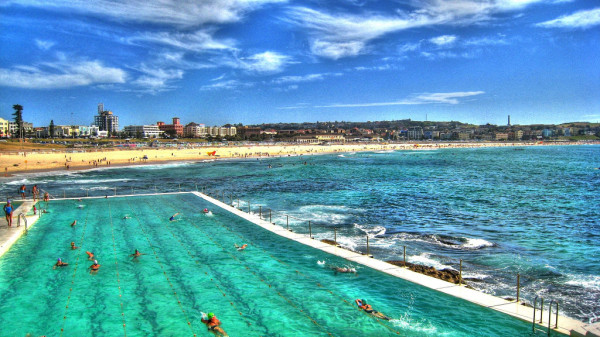 Alan Lam via Flickr
Sydney's eastern beaches are sandy and golden, separated by sandstone headlands which make for wonderful varied walks and the possibility of escaping the crowds of sun and sea lovers who don't look further than Bondi - or who're here to see and be seen, which is what Bondi is great for. Behind the beach is the boardwalk, grass, the road and THEN the cafes, bars and boutiques. So although some of the cafes still have great beach views and the perfect beach-y feel, they're not actually on the water - not until you get to the Bondi Icebergs Club - whose swimming pools are cut into the headland - known for its hardy winter swimmers, and now for its incredible views. Some of the best hotels in Bondi and Coogee have fantastic views, but it's hard to rival those of the Bondi Icebergs.
Part of Bondi's popularity comes from it being the closest beach to the centre of Sydney - it's a short train or bus ride away. Also it's a large expanse of golden sand, with a good slope on entry into the water, and good swell, so there's something for surfers, swimmers, families and sunbathers. Coogee is Bondi without the glitz and posers, but there's still plenty of sand, swell, grass and cafes. Bronte is great for families, and it has a great little kiosk and the world's oldest surf lifesaving club - all in one building. Tamarama is much smaller, and surrounded by cliffs, but the surfing is good, and Clovelly is great for proper swimming and snorkelling.
There's a great weekend market too…
The Best Hotels in Bondi, Sydney
The Best Hotels in Coogee
The Dive Hotel is a great value boutique hotel on the beach at Coogee - which is just around a couple of headlands from Bondi, with the same vibe, but not quite as many people. There are 16 rooms, all of them simple and clean, and some with private balconies. Breakfast is served in the communal dining room and you're surrounded by cafes, bars and restaurants, and a short journey from Bondi, or the centre of town.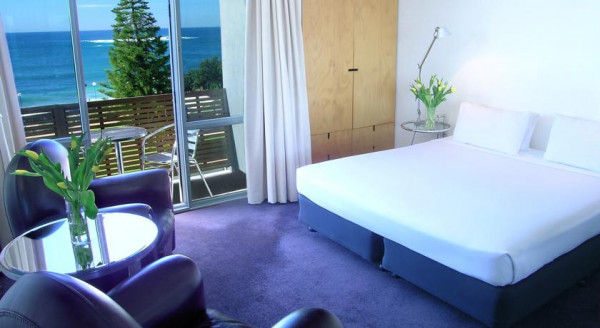 If you haven't found your idea of the best hotel in Bondi on our Guru's list you could:
The Best Hotels in Bondi, Sydney
Close to nightlife - Near to bars and restaurants on the beach

Surfing - Let's Go Surfing - Surf School nearby

Golf - Five outstanding golf courses nearby.

Riding - On offer in Centennial Park

Recommended by - I Escape

A boutique hotel on the beach with some great ocean views. Rooms are simple and clean, some with private balconies. Breakfast served daily in the communal dining area. Just a bus ride from the city centre and a short walk to some good restaurants and cafes - this is a good spot for local exploring. See More

Check Availability
posted Thursday, 25th April 2019