✓ Book Online Now
✓ Save time, save money
A Room with a Pool: 20 Best Hotel Pools in Europe
These days hotel guests are looking for something a bit more than big, blue, rectangular and full of water when it comes to the pool. And there are many hotels only too willing to oblige. Some have created wonderful oasis or jungles in the middle of cities, or offer you sweeping, uninterrupted views of the ocean, tempt with the infinity plunge into nothingness, or have a mini water park in their garden. It's hard to compare these different approaches to creating the best hotel pools in Europe, so this list isn't in order, but is instead grouped around themes.

And while we don't really believe you're going to choose your holiday destination based solely on a photo of a dreamy pool, it might provide inspiration to get booking! If you're feeling inspired don't hesitate to get in touch by phone or email, one of our 'pool gurus' for advice.
A Pool with a View
Why is it so relaxing to stare off into a peaceful distance while letting your feet paddle and your arms bronze? This is the true essence of being on holiday and those moments are precious. Our pick of the best hotels pools in Europe with a view offer this and more - for many on this list, the vista is simply stunning.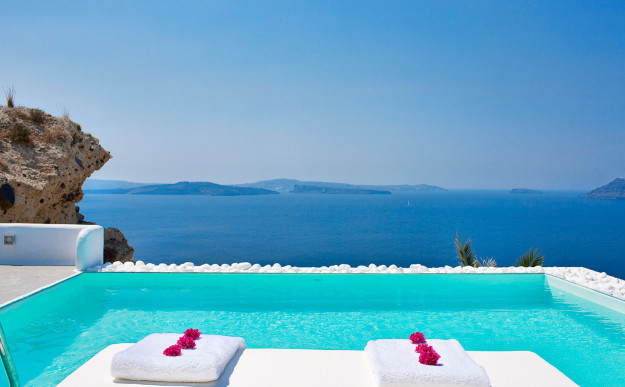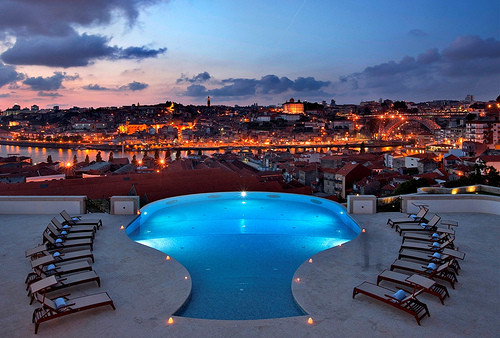 Getting away from perfect ocean views for a moment, check out The Yeatman, in the historic Vila Nova de Gaia district of Porto, which has a decanter shaped pool - it is a wine hotel - with views over the UNESCO World Heritage Listed Old Town and the Douro River.
Santorini has several of the best hotel pools in Europe. It's second listing is for Grace Santorini, which is cut into the cliff's edge and has the largest infinity pool on Santorini, with expansive views over the caldera.
Chromata is Santorini's third offering - another spectacular infinity pool with wonderful views of this spectacular island and its dramatic volcano-forged shape. It's hard to separate the loveliness of these pools, but Chromata has value added to the view by placing a plexiglass bridge across the pool, on which they can set a table for dinner for two. Definitely a once in a lifetime experience, dining on top of one of the best hotel pools in Europe.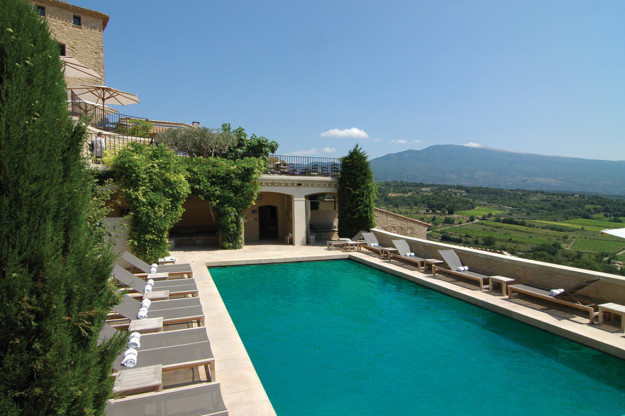 If the sea views are ceasing to dazzle you, try Hotel Crillon le Brave in Provence, which has accommodation in a cluster of atmospheric old buildings at the top of a village, and a pool terrace with views over Provence and magnificent Mont Ventoux.
La Bandita in Pienza, Tuscany was a derelict farm and is not a beautiful villa, so its a far cry from some of the high end luxury hotels on this list - but La Bandita still has one of the best hotel pools in Europe, with a view into the remarkable green oblivion of the Tuscan hills.
Hotelito Lupaia in Torrita di Siena also offers panoramic views of the Tuscan hills.
Once in a Lifetime Hotel Pools
This collection of the best hotel pools in Europe qualify because they're one of a kind hotel pool experiences. This is the kind of things honeymoons are made for!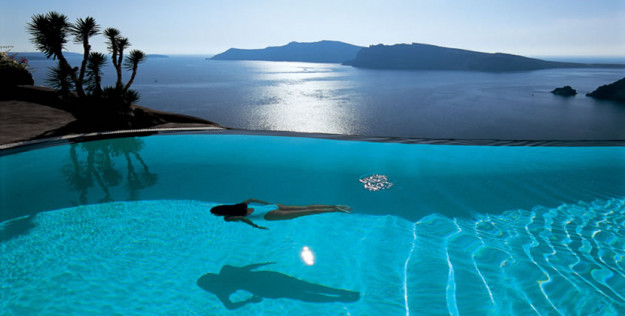 Best European City Break Pools
Not all the best hotel pools in Europe are on islands or by the sea. Some can be found downtown. 'Cause sometimes all you need after a busy day exploring a new city is a quick dip before you head out again.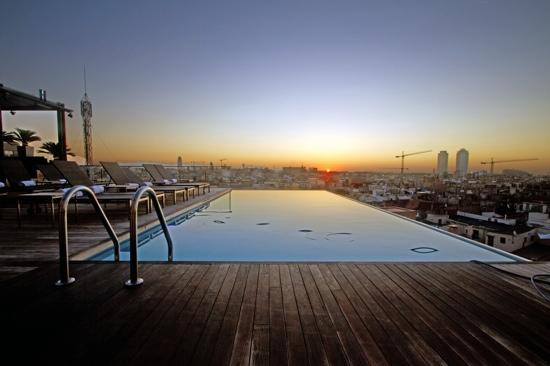 Private Pools
What could be more luxurious than arriving at your hotel and finding your suite has its very own pool. More than what most of us have at home. But we bet you deserve it.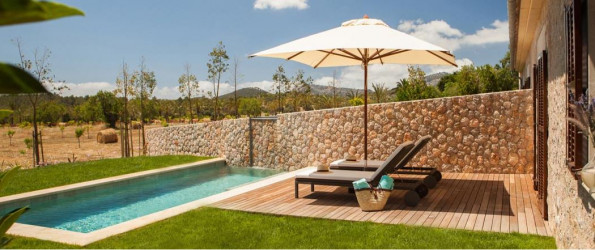 As well as having one of the best hotel pools in Europe outside, the renovated 14th Century Mallorcan castle which has become the Castell Son Claret also has an indoor pool with an indoor garden, for when it's too hot outside. And some of its suites have private gardens with pools. Probably the ultimate when it comes to pool-loving-luxury.
The Verdura Golf & Spa Resort, Agrigento, Sicily is another resort able to offer guests a private pool experience. In addition to the MASSIVE infinity pool with pristine views out onto the 18 hole golf course.
Of course at the end of the day one man's meat is another man's poison, but we do think we've managed to select the twenty best hotel pools in Europe! Still not sure? Check out our recommendations in Greece, the Balearics and the Cote d'Azur.
comments powered by

Disqus
Search & Book the Best Places to Stay