The 11 Best Boutique Hotels in Devon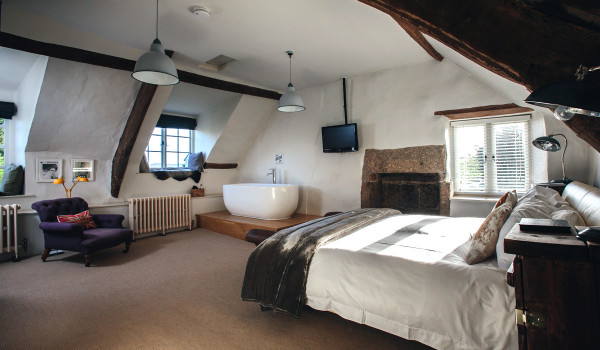 Devon has long been a popular holiday or weekend getaway destination. But with a new breed of chic hotels cropping up all over the county, there's even more reason to make the effort to visit this charming corner of South West England! Our pick of the best boutique hotels in Devon, from the coast to the green heart of the countryside, range from rustic-chic pads with wood-burning stoves set in Grade II-listed Elizabethan manors, to ethereal, dreamlike hotels promising romance and mystery. Whether you're a family looking to book a fun seaside holiday or a couple seeking an intimate hideaway, this collection of the 11 best boutique hotels in Devon will have what you're looking for.
The best boutique hotels by the sea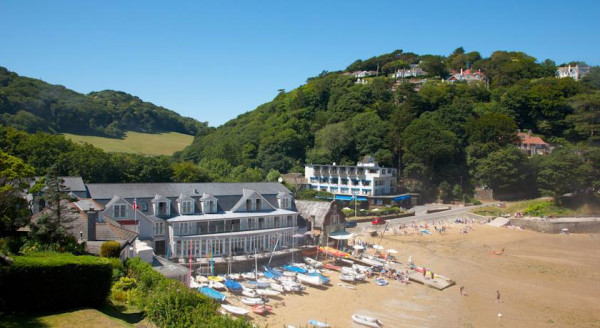 Sitting in the sunlit New England-style brasserie of South Sands, watching the slow, scintillating blue waters of the Salcombe Estuary ride up and down the beach, you think, "I could be in the Cote d'Azur." But no, in fact, you're in Devon, in a beautifully designed hotel with bright, minimalist rooms decorated with splashes of pastel colours, sleek tiled bathrooms and a restaurant serving delectable locally-sourced cuisine. All in all, an impressive seaside boutique, with sunshine, sand and sailing right on your doorstep!
Gara Rock sprawls across the clifftops facing the sea, a complex of boutique suites and self-catering cottages. The chic, Bohemian-style rooms are truly something - with their period style furniture, faux fur throws slung over velveteen chairs, wood-panelled walls and black and white tiled floors. The bar is especially cool, lit by blue lights casting an ambience that you'd associate with a speakeasy, while the yoga sessions and on-site cinema keep it cool and contemporary. A place to recharge your batteries.
The best boutiques for families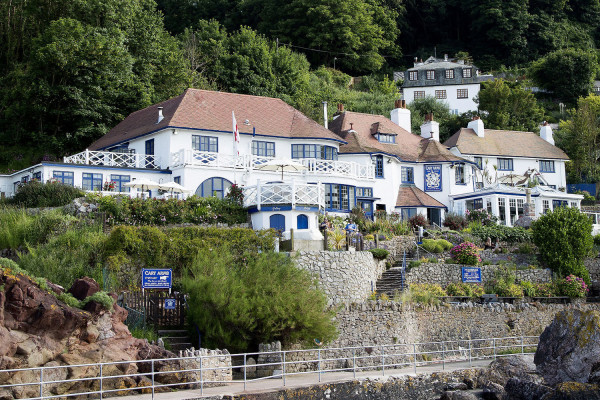 A 150-year-old renovated pub, the whitewashed and blue-shuttered Cary Arms crowns a hill facing the sea, perched above lovingly manicured terraced gardens that tumble down towards the beach. Offering everything from self-catering fishermen's cottages to spacious family suites, the rooms combine the homely feel of an English pub with the luxury of a smart designer hotel. Think whitewashed, minimalist rooms decked out with exposed beams, tiled bathrooms of exposed brick walls and monsoon showerheads, plus hearty pub-grub in the restaurant and the rejuvenating qualities of the spa. Great for families!
Walking into The Seagate can take you by surprise. From the outside this 17th century inn looks like any other English pub - few needless frills, white walls and blackboards detailing the daily specials; yet inside, the rooms are cleanly designed, with a rustic-chic regard for furnishings - carefully placed faux-vintage ladders, sun-terrace-style wicker chairs and exposed wooden beams adorning the ceilings. Families will love its close proximity to petting zoos and theme parks, the spacious family suites, its seaside location, and parents will undoubtedly enjoy its vast selection of wine.
For a country house style boutique stay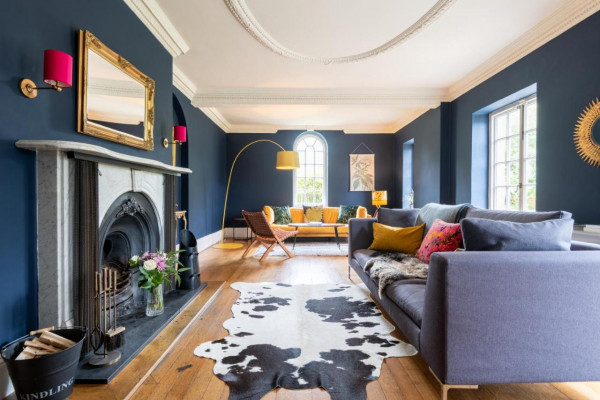 A stay in Weeke Barton is about as authentic as it gets. A Grade II-listed building set amidst five acres of garden and meadow, inside the colourful designer rooms are defined by walls misshapen by the passing of time and creaky old wooden doors, while still boasting the contemporary comfort of a tiled walk-in shower. The cosy lounge, seemingly held together by the dark wooden beams slanted across it, has comfy leather chairs and sofas centred around a wood-burning stove. The very best of rustic-chic.
Small, snug and refreshingly simple, Whitehouse is a converted Georgian house sitting on a sweeping sunlit lawn. A great place to relax and far from the madding crowd, the lovely whitewashed rooms combine rustic tradition with a chic eye for style, with timber-framed beds and parquet flooring, charming objets d'art and breathtaking views of the countryside. Wonderful for a romantic break in Devonshire and not to be missed!
The best chic boutiques in Devon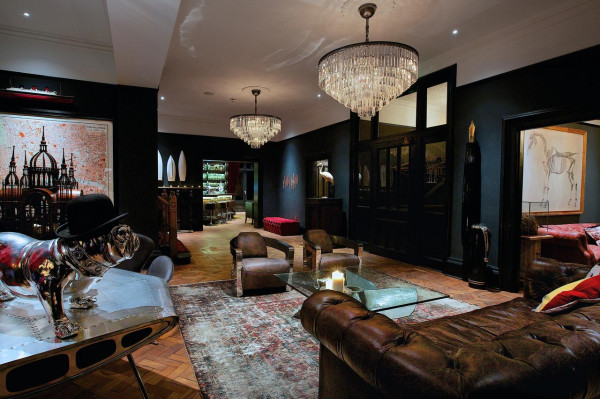 Surreal, moody and effortlessly sexy, Glazebrook House Hotel has all the chic surrealism of a David Lynch film, and is not what you'd expect to find in the midst of Dartmoor! The atmsopheric lounge has dark walls, and an eclectic mix of retro and vintage objets, while glass chandeliers hang from the ceiling. The suites upstairs will not disappoint either. All this and a superb restaurant! One for grown-ups.
Southernhay House embodies a different kind of chic, a more traditional vibe, right in the cobbled heart of Exeter. Adults-only, this beautiful boutique boasts rooms with free-standing baths, large sash windows and antique furniture, while the sun terrace - perfect for drinks at sundown - reminds you more of a villa in France than a house in the heart of a Devonshire town. The bar is elegant and cool, the perfect place to unwind after a busy day of sightseeing!
The best value boutiques in Devon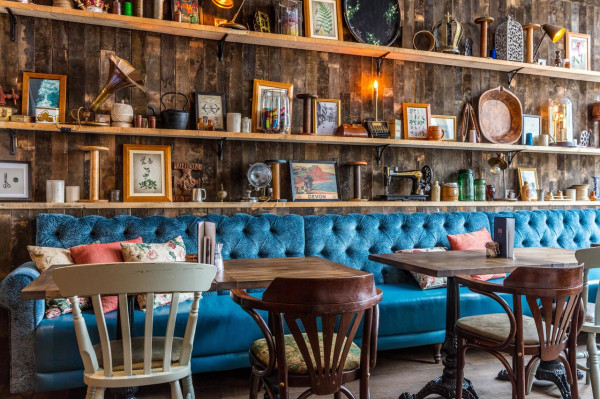 The City Gate stands in the heart of Exeter, near the famous cobbled streets of the city centre and the beautiful cathedral. Redefining what it means to be value-chic, the individually-designed rooms are impressive and comfortable considering the meagre price you pay for them. Quaint, cool and even cooler when you consider the price-tag.
A charming pub in a quaint village, the Rose & Crown delights visitors with its combination of great service, hearty food and elegant rooms, and the fact that you can afford it even when the purse strings are tight. With its striking orange facade, inside the soft-as-satin rooms are decked in wooden beams and floral curtains, and are always full of light due to the positioning of the hotel. Sleek, simple and elegant, it's a real treat!
Still not sure?
posted Monday, 28th March 2022