The 8 Best B&Bs in Edinburgh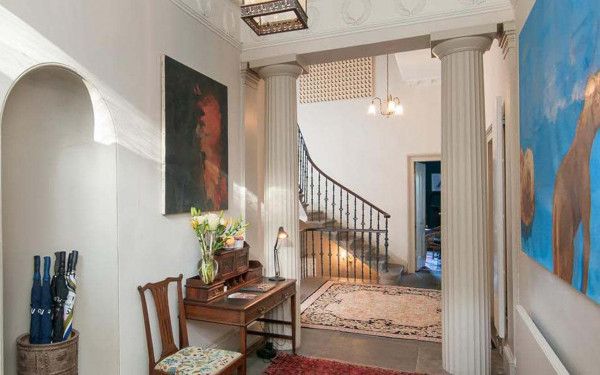 So, you want to go to Edinburgh, Scotland's cobbled, picturesque capital city; a favourite of history buffs, culture vultures, and couples looking for somewhere romantic to visit. This beautiful city has a tonne of brilliant gourmet restaurants, lunch-time eateries, cute cafes and lively bars - therefore, a B&B in Edinburgh is what you're after. You've come to the right place! In this list of Edinburgh's best B&Bs, we've selected a lovely variety: from cheap and cheerful family stays to elegant, historic abodes. Use our guide below and start planning your escape to Edinburgh!
For Families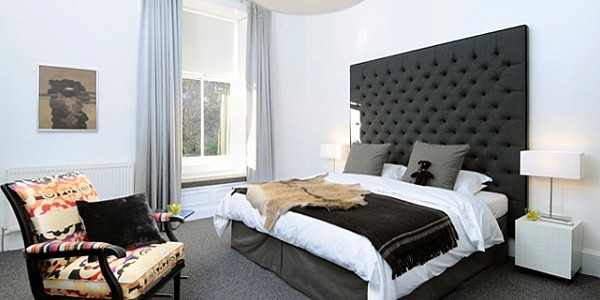 Cheap, cheerful and incredibly chic, 94 DR is a great choice for a family B&B in Edinburgh. An unassuming 5-star boutique property, this guesthouse features incredibly cool black-and-white rooms spread with animal hides, some with great views of Arthur's Seat. Stylish yet homely, family suites come with a bunk bed and Xbox!
Another lovely choice for families, Abercorn Guesthouse is a home away from home. This former manse is one of Edinburgh's finest family-run B&Bs; it's a traditional affair, so expect floral patterns and antiques, hearty Scottish breakfasts (yes, that means haggis!) and a serene walled garden. Family rooms sleep up to five. Slightly off centre Portobello location, but the kids will love the beach too!
Value chic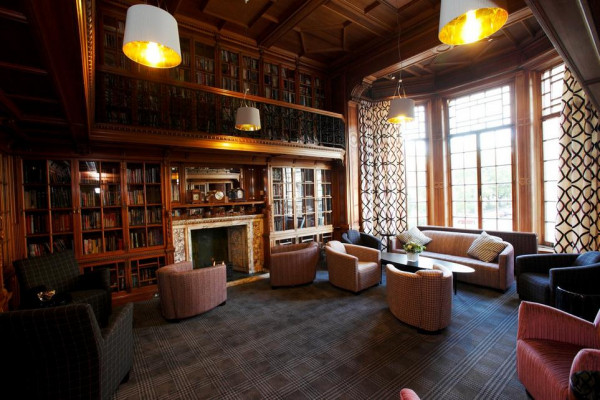 B+B Edinburgh is undoubtedly one of the best value B&Bs in Edinburgh. While the public areas retain their essential Victorian character of wood-panelled walls, oil paintings, expansive shelves of books and roaring fires, the bedrooms are spacious, chic and contemporary, with spellbinding views. From relaxing in the bar to enjoying a lavish breakfast, it's perfect for those on a budget.
Brooks Edinburgh is another B&B of amazing value on the outskirts of Edinburgh's city centre. The eclectic decor is simultanously chic and traditional: chintzy wallpaper, black chandeliers, oil paintings, heavy drapes and oversized leather chairs.
An Historic Stay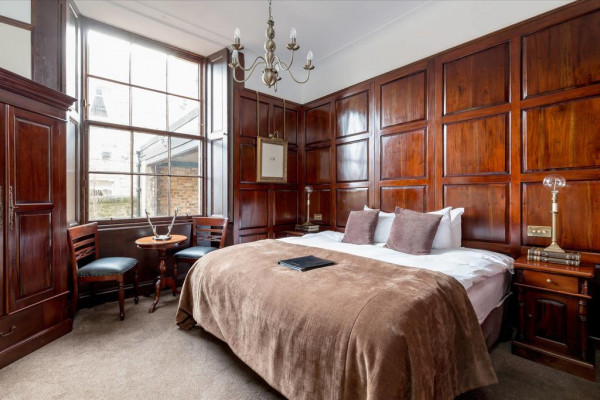 For a truly historic stay, 23 Mayfield is a great place to book. This elegant 5 star is a gorgeous Edinburgh B&B: stained glass windows, wood-panelled walls, fireplaces and four posters. Expect fabulous breakfast in the atmospheric dining room, and there's a little garden with room to sit out.
For couples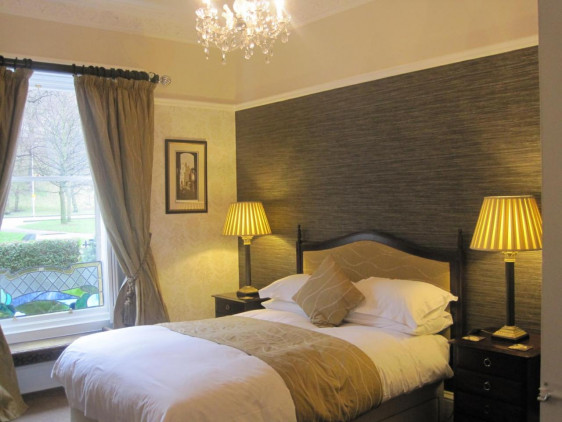 The Hedges is set in an Edwardian townhouse, and bears the sophistication so synonymous with that grand era. One of the most romantic B&Bs in Edinburgh, this lovely guesthouse offers elegant rooms and an intimate feel. Simple and charming.
Urban cool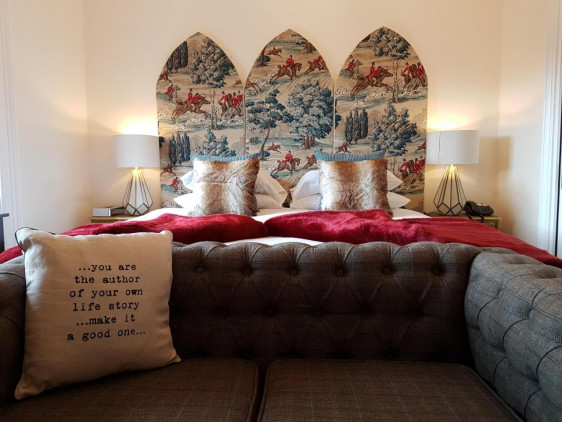 Barony House is quiet and cool, definitely one of Edinburgh's most unique B&Bs. The rooms are a delicious blend of traditional (medieval tapestry style headboards) and totally modern (contemporary art, colourful bed linen, chic colour schemes). Just a stone's throw from Arthur's Seat - perfect for sightseeing!
Six Brunton Place is one of Edinburgh's stylish B&Bs that still manages to be homely. Alongside the modern art you'll find traditional statues and wood-burning fireplaces. The rooms are unique and warm, perfect for a romantic break - antiques alongside chic and contemporary comforts.
Still not sure?
94 DR

Edinburgh

7 rooms from £80

Families - The family suite comes complete with bunk room, Xbox, toy chest and DVD player!

Value chic - Beautifully done contemporary rooms which offer amazing value for money

Boutique - Individually designed rooms offer contemporary style alongside period Victorian features

Views - Some of the rooms boast excellent views of Arthur's Seat and Salisbury Craggs

Recommended by - I Escape, Good Hotel Guide

Boutique guest house on southside of Edinburgh, 10-15 mins walk to the centre but on bus route. Good size rooms with luxury trappings and fabulous breakfast. Great views of Arthur's Seat. Friendly, laid back. See More

Check Availability

B+B Edinburgh

Edinburgh

27 rooms from £75

Local exploring - With its excellent central location and attractive price tag, B+B Edinburgh makes a great choice for a budget city break

Less £ - With double rooms starting from well under £100 per night, B+B Edinburgh is a very affordable option

Sights nearby - The property is a short walk (or bus/tram ride) from Edinburgh highlights including the castle and Royal Mile

Views - Many of the rooms boasts fabulous views over the city

Roomy B&B in Edinburgh's West End. More like a private club or a boutique hotel, awash with Victorian character. Come for the exclusive feel without the exclusive prices and the brilliant central location. See More

Check Availability

The Hedges

Edinburgh

5 rooms from £80

Great walks - Taking a stroll through Edinburgh must be one of the most picturesque city walks in the world.

Local markets - Wander down to Stockbridge and go to the weekend market.

Sights nearby - Walk up the Royal Mile to Edinburgh Castle.

Set in charming Edwardian townhouse, The Hedges is an excellent B&B just a short walk from Edinburgh city centre. Featuring lovely rooms and sleek ensuite bathrooms, it provides a great base for people looking to explore the Scottish capital. See More

Check Availability

Barony House

Edinburgh

5 rooms from £117

Local exploring - A great base for exploring Edinburgh as well as the surrounding area.

Great walks - Go for a walk up Arthur's Seat and through Holyrood Park.

Sights nearby - Stroll up the Royal Mile to the iconic Edinburgh Castle.

Full of character

Just a short stroll from Arthur's Seat, Barony House is a delightful B&B. The rooms have magnificent ornate beds that offer a great combination of character and comfort. A superb Edinburgh base for people looking for somewhere quiet away from the hustle and bustle of the centre. See More

Check Availability

23 Mayfield

Edinburgh

7 rooms from £135

City Style - Walkable or short bus to the city's highlights; return to sit by the fireplace and enjoy romantic ambience

Sights nearby - Edinburgh castle and King Arthur's seat

Restaurant - Breakfast only

Romantic - Good for couples.

Recommended by - Sawdays

Elegant 5* B&B in Victorian building. Romantic rooms have four poster beds, panelled walls and big bathtubs. Intimate restaurant serving excellent breakfasts. Garden with seating and hot tub. Stained glass and fireplaces throughout. Cozy, historic and quiet. See More

Check Availability

Local exploring - Well located in Edinburgh's West End, just a 10 min walk from the Old Town and five mins from Haymarket Station

Value chic - Clean, comfortable accommodation at extremely affordable prices

Less £ - Elegant central Edinburgh B&B that won't break the bank

Sights nearby - Easy walk to the sights; both Old and New Towns are a short stroll from Brooks

Amazingly good value in not quite central Edinburgh. Clean, tidy, comfortable, friendly and for those on a budget a great find. See More

Check Availability

Romantic Break - With luxurious rooms, Egyptian cotton bedlinen, and views over Royal Terrace Gardens- it's perfect for a romantic city break.

Local exploring - Just east of the city centre, with easy access to the sights, yet sitting on a peaceful street slightly out of the action.

Minimum Stay - Two nights minimum stay

Sights nearby - Fifteen minutes walk from the Royal Mile and Edinburgh Castle.

A superb bed and breakfast that captures all the splendour of Edinburgh's Edwardian history. The plush rooms are elegantly appointed with tasteful furnishings and charming artwork. It serves as a great launchpad for exploring Edinburgh's main attractions. A city centre gem. See More

Check Availability
posted Wednesday, 16th December 2020
Search the best hotels in Edinburgh