Top Tips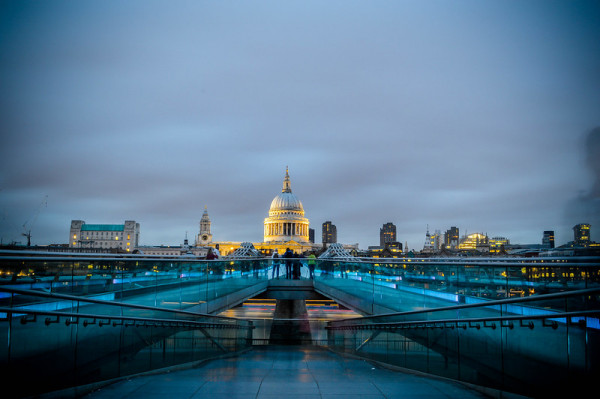 By Flickr user MrT HK
Discover the best neighbourhoods in London. In our detailed guide we'll help you find the right area, whether you're here to enjoy the museums, the landmarks, the shopping, the nightlife, live theatre, to explore this great city with your family or if you're here for a wonderful combination of everything!
Neighbourhood Guide to London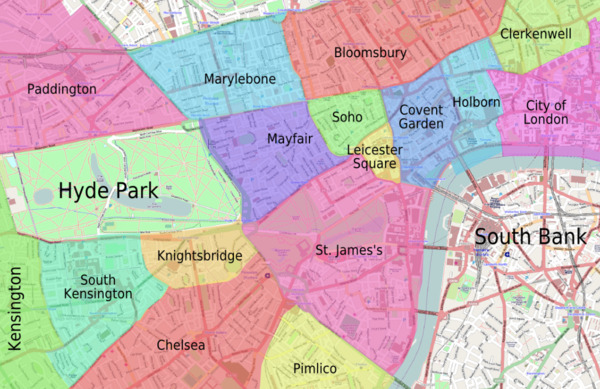 By Peter Fitzgerald, Wikimedia
London is one of the world's great cities, a sprawling, historic metropolis which never stops reinventing and reinvigorating. If you stroll though London you'll see iconic sights almost everywhere you turn, or else you could ride an iconic red London double decker bus and see even more!
And it's big with a huge public transport network with a lot of constantly moving parts. If you're here to enjoy the city's highlights then it might be easier if you stay within the Zone 1 and 2 shading on the London Underground map. That will ensure you have more time to see the sights and less time travelling to and from them!
Kensington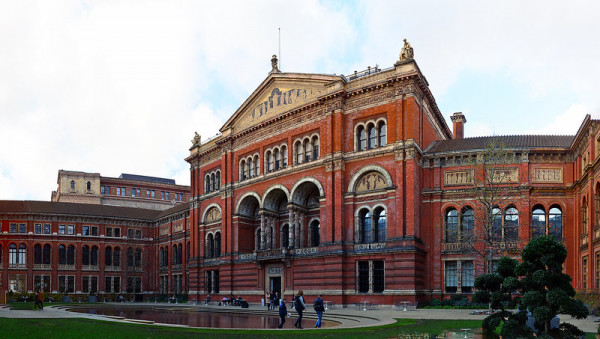 By Flickr user Stu Smith
London is a city with an impressive list of world class museums, but Kensington is where you'll be able to quickly bag a couple of the 'Big Five', including, the V&A, the Science Museum and the Natural History Museum, which are all close neighbours. Just up the road from these three is the Royal Albert Hall, which is across the road from Hyde Park and the Serpentine Gallery, and Kensington Palace. And it's an elegant place to stay too, with wide streets lined with Georgian townhouses, pedestrianised pockets with convenient cafes, pubs and bars, and there's a good smattering of boutique shopping too. South Kensington tube station is on two very useful London Underground lines, and there are plenty of bus stops dotted around. High Street Kensington and Gloucester Road are other local transport landmarks to look out for. There are plenty of really charming hotels here, but some inexpensive, more basic options too.
Pros and Cons
Pros: walking distance from lots of attractions, central, great choice of places to eat, elegant
Cons: busy, not many budget options, busy tube stations
Ideal For: couples, art lovers, families, people who want to explore on foot, and treating yourself
Discover our recommended hotels in London's Kensington.
Knightsbridge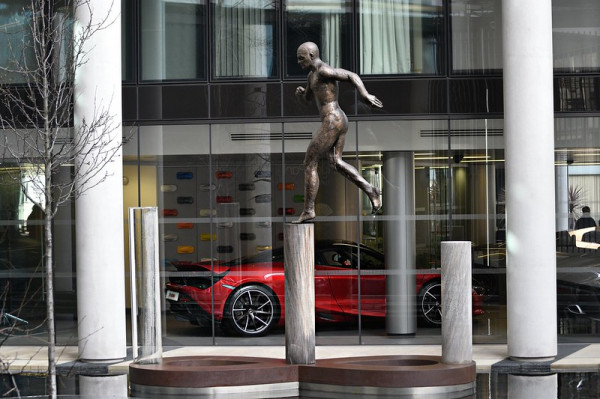 By Flickr user Loco Steve
Knightsbridge has a reputation for being London's gold-plated, five star centre of luxury, what with Harrods and Harvey Nics, and its slew of exclusive restaurants, celebrity hang-outs, and high end boutiques and designer shops. Knightsbridge itself, which is a road running behind Hyde Park, is very obviously opulent, so if you'd prefer something lower-key, look for the intimate hotel hideaways several streets back, in the wealthy residential areas. Knightsbridge also has a number of great design hotels, and grand dames. Knightsbridge underground station is well connected to Heathrow and the centre of town.
Pros and Cons
Pros: luxurious, central, walking distance from many museums and attractions, great bars and restaurants
Cons: exclusive, expensive
Ideal For: luxury lovers, shoppers, foodies, celebrity spotters, couples
Discover our recommended hotels in London's Knightsbridge.
Chelsea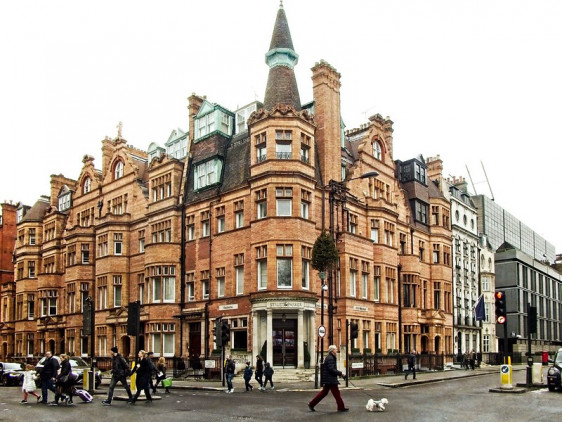 By Flickr user Garry Knight
Bundled up with Kensington into the Royal Borough of Kensington and Chelsea, the bit that's Chelsea proper is the part of town running alongside the Thames, up until the Kings Road and all the way west to the World's End. It's got some of the most expensive residential property in London, and probably the world, and high end shopping and dining opportunities too, but it's also got some beautiful green spaces, picturesque cycling opportunities, a great little marina on the Thames, buzzy outdoor eateries, and The Saatchi Gallery and the Chelsea Physic Garden.
Chelsea is a really central spot for the West End, Kensington, Knightsbridge etc., so you can walk to many major London sights from here, and it has excellent public links to anywhere you'd want to go. You are expected to pay for the privilege, though.
Pros and Cons
Pros: luxurious, great central location, great shopping, excellent collection of restaurants and bars, lively nightlife
Cons: expensive, pretentious
Ideal For: treating yourself, special occasions, people who want to explore on foot, night owls, celebrity spotters
Discover our recommended hotels in London's Chelsea.
Mayfair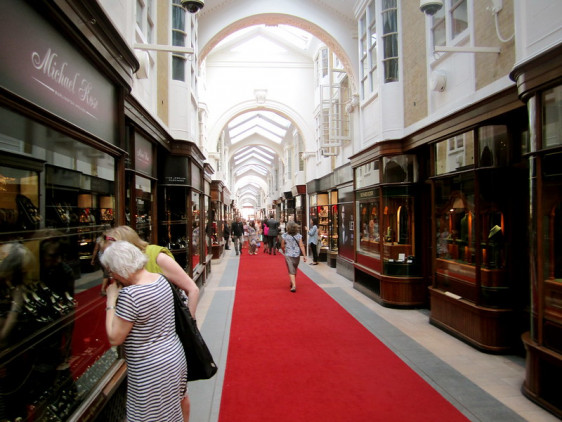 By Flickr user Citta Vita
Knightsbridge is all show, but Mayfair is where you'll find some of London's best understated luxury; some of the hotels we recommend here are positively regal. Between Park Lane, which lines Hyde Park, and Bond Street, Mayfair benefits from wonderful green space on one side and some of the best shopping in London on the other. At the Green Park edge you'll hit Piccadilly, the road, which is lined with The Ritz, Fortnum and Mason and The Royal Academy. There's no underground station called Mayfair, but Hyde Park Corner, Bond Street and Green Park are the closest options, and buses line the streets on Mayfair's extremities too.
Pros and Cons
Pros: elegant, central, great restaurants and bars, close to green space, close to shopping streets, theatres and major attractions
Cons: expensive, residential
Ideal For: treating yourself, couples, foodies, city spa breaks
Discover our recommended hotels in London's Mayfair.
The West End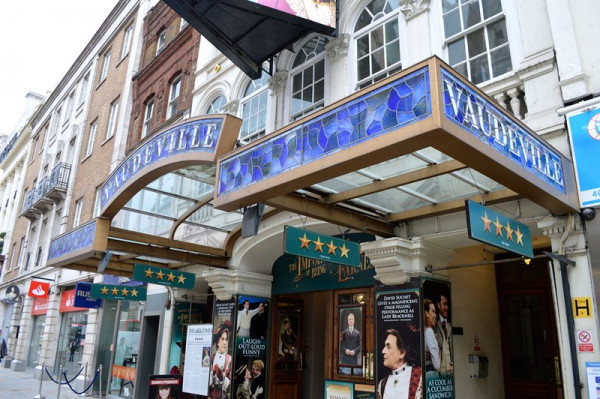 By Flickr user Matt Brown
The West End is probably most famous for its theatres but it's also great for shopping, dining out and nightlife, and it's right in the centre of town, as far as London's major attractions go, within a short walk of the British Museum, the National Gallery, Buckingham Palace and the London Eye, to name a few. The name 'West End' includes the area around Covent Garden, Soho and Leicester Square, with Soho being a good choice if you want to enjoy London's nightlife after the theatre, and Convent Garden probably better if you're looking for a more peaceful night's sleep. This is a really easy base as far as transport goes, because you're close to tube stations, bus stops, and fairly close to several train stations, which you'll need if you want to explore outside London.
Pros and Cons
Pros: close to theatres, lively, variety of restaurants and bars, good shopping, central, good transport links
Cons: busy, noisy of an evening, touristy
Ideal For: theatre lovers, couples, shoppers, night owls
Discover our recommended hotels in London's West End.
Covent Garden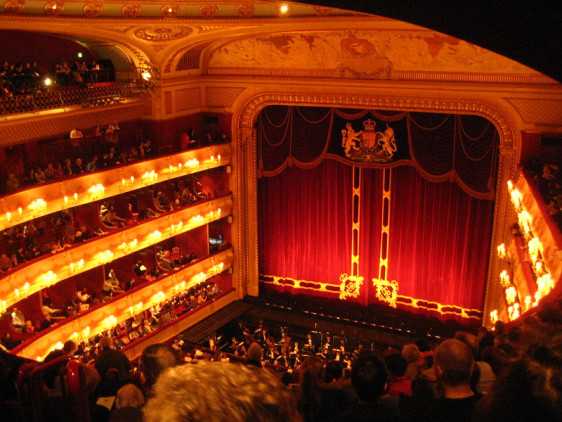 By Flickr user David Woo
Home of the Royal Opera House, some of London's big name theatres, and the famous covered flower market converted into a market cum arcade, Covent Garden is super central, and lively of an evening. There are pedestrianised sections with lots of great bars and restaurants, and chic cafes too, and Covent Garden has a rather lovely little church, hidden in its own leafy courtyard. It also has high end boutiques, and a collection of interesting museums that you might not have known about if you hadn't chosen to stay here. Covent Garden can be a high end place to stay, but it's worth it if you've already booked your theatre tickets!
Pros and Cons
Pros: close to theatres, bars and restaurants, lively, central, within a short walk of many major attractions
Cons: busy, touristy
Ideal For: theatre lovers, couples, foodies, style aficionados, people watchers
Discover our recommended hotels in London's Covent Garden.
The South Bank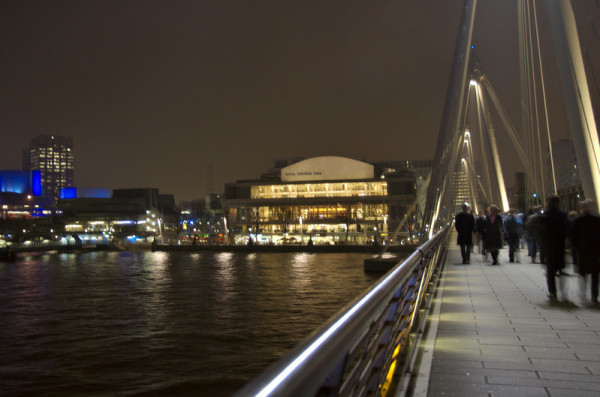 By Flickr user Peter Hurford
A cultural hub, as well as being super hip, the South Bank is where you'll find the Southbank Centre and the Royal Festival Hall, the Hayward Gallery, the BFI, The National Theatre, the Old Vic, and Young Vic, the Tate Modern and Shakespeare's Globe. And Borough Markets. And the Shard. And the London Eye and the Aquarium. There's more, but too many attractions to mention. And it's got an ever greater array of talent when it comes to places to eat and drink, with a lot of riverside options. The South Bank has more of a contemporary, modern look than other parts of town, but it's fun, lively and central, with Waterloo Station at one end, and London Bridge Station at the other, and both are on the underground, bus and train network.
Pros and Cons
Pros: close to numerous attractions, super central, great travel links, lively atmosphere, great restaurants and bars
Cons: busy, not the most elegant part of town
Ideal For: theatre goers, foodies, night owls, people who want to explore on foot, people watchers
Discover our recommended hotels in London's South Bank.
The East End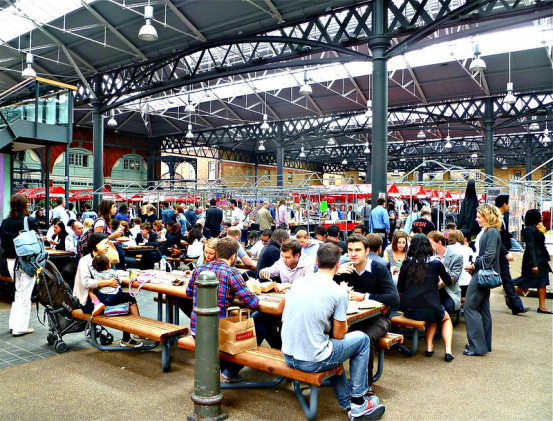 By Flickr user Harry Lawford
Gentrified and hipster-ified, London's East End today really buzzes, despite its famous history as the stomping ground for the Ripper. Spitalfields has one of London's largest regular weekend markets, and just down the alleyways is magical, multicultural Brick Lane, and trendy Whitechapel. Super cool Hackney and Shoreditch, with their artist's studios, fantastic artisanal cafes, niche organic restaurants, cool boutiques, and fabulous nightclubs with rooftop bars and bike parking, are on one side, and start-up-central Clerkenwell is on the other, with the Barbican on the very edge. This is a great choice if you're looking for fresh ideas in accommodation, great value, and you want to stay in amongst London local cool kids. The transport links are good, and you're quite close to the West End.
Pros and Cons
Pros: lively, colourful, arty, hip, great value, great cafes, bars and restaurants, boutique shopping
Cons: busy, noisy, more residential
Ideal For: night owls, hip cool kids, people who want to explore by bike, foodies, great value seekers
Discover our recommended hotels in London's East End.
The City Of London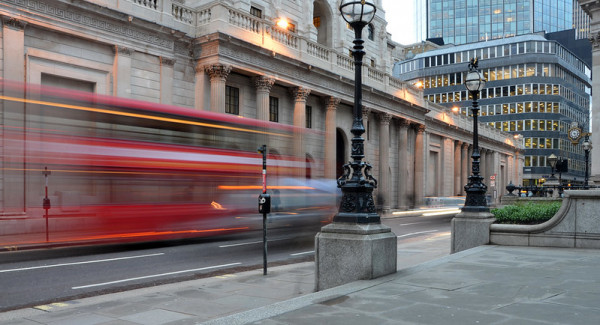 By Flickr user It's No Game
The financial hub of the city, so busy during the week and quiet at weekends, the City of London isn't just the place for business hotels and business travellers. Its position, between the East End and the West End, means it's great for nightlife and shopping, and within its borders you'll find a fair few major attractions of its own, including St. Paul's Cathedral, the Tower of London, Tower Bridge, Smithfield Market, the Bank of England and the Monument. And you're just across the river from the Tate Modern and Shakespeare's Globe. As far as accommodation goes there's a lot more to choose from than you might expect, and we have some great boutique hotel recommendations, and a couple of excellent design hotels All with hotel bars and restaurants which are great places to be of a weeknight.
Pros and Cons
Pros: central location with great transport links, great bars and restaurants, quiet at weekends
Cons: quiet at weekends, lots of suits during the week
Ideal For: couples, foodies, night owls, style aficionados
Discover our recommend hotels in the City of London.
Shoreditch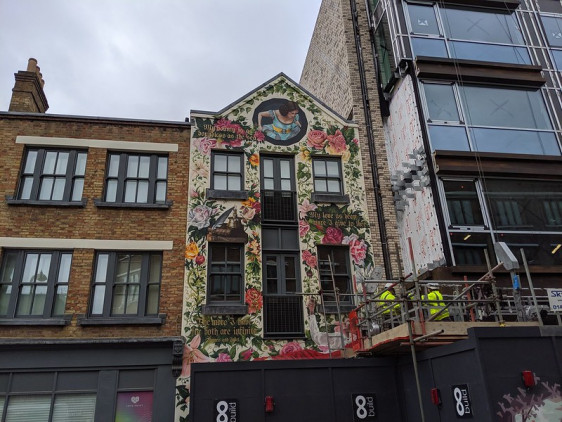 By flickr user Cory Doctorow
As Soho and Camden edged towards the mainstream, people looking for an alternative London edged towards Hoxton and Shoreditch, but it's certainly not a new part of London, it's really old, as with all the central districts, and its church, St Leonard's, has been on this site since the 12th century. The church you see today is younger, from around 1740, and warrants a mention because its bell gets a name check in the nursery rhyme 'Oranges and Lemons'. Shoreditch has always been a place to come for entertainment, starting in Shakespeare's day, through the music hall period, up until the early 20th century when it rivalled the West End, worth mentioning because many of the old theatre buildings have been repurposed into chic venues, restaurants and bars. Shoreditch was also known for its textiles industry and a lot of those buildings have been similarly repurposed, in a cool way, of course. The cool cats moved in around the mid-90s, when lots of start ups and tech companies got offices in the area, and the independent restaurants, bars, galleries and boutiques have kept right on popping up.
Transport-wise this is a really well connected part of London, with Cycle Superhighways, buses, and a choice of tube lines.
Pros and Cons
Pros: cool vibe, lots of independent cafes, bars, pubs, restaurants, boutiques and galleries, very central, good public transport links
Cons: borderline gritty?
Ideal For: night owls, foodies, hipsters, great value, cafe aficionados, couples, cyclists
Discover our recommended hotels in London's Shoreditch.
Search the best hotels in London