✓ Check Availability
✓ FREE cancellation on most rooms
Best places to stay in Beaujolais
The region of Beaujolais has the charming distinction of not really being an official region at all - until it comes to the wine produced here, which is very distinctly and officially marked out by the region's borders. Most people visit Beaujolais to sample the light-bodied red wines bearing Beaujolais' name, so the best places to stay in Beaujolais tend to be right in amongst the vines.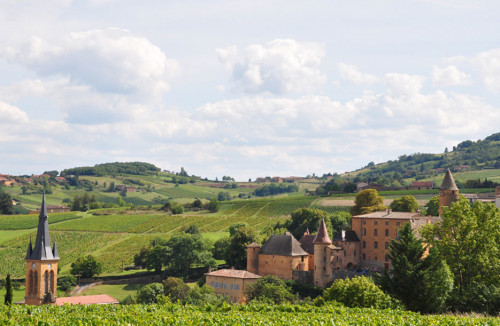 But this area is also a great base if you're wanting to explore the rest of the Burgundy region, with plenty of choice when it comes to choosing the best places to stay in Beaujolais, ranging from inexpensive country inns, to family friendly guesthouses and luxurious château hotels.
Beaujolais is big. There are over 18,000 hectares of vines planted here, in a long corridor on the right bank of the Saône river. It's hilly, punctuated by granite tors, and run through with little streams which feed the vineyards, rural lands and forests. Sounds, nice, doesn't it? Lovely for walkers. Or cyclists. And it's also lovely by car. Which is good for carrying wine purchased at the local vineyards, but bad for tasting.
Unlike many wines, some Beaujolais is best drunk very young - at only six weeks of age. This Beaujolais Nouveau can officially be tapped at midnight on the third Thursday in November, and this occasion is marked with celebrations throughout the region. And free wine.
The Best Places to Stay in Beaujolais
For a Special Occasion
The Château de Bagnols is a charming old château beautifully converted into a luxurious and elegant 16 room hotel. As well as being in amongst the vines, and the hundred year old lime trees, you're also afforded spectacular views in every direction. Sigh.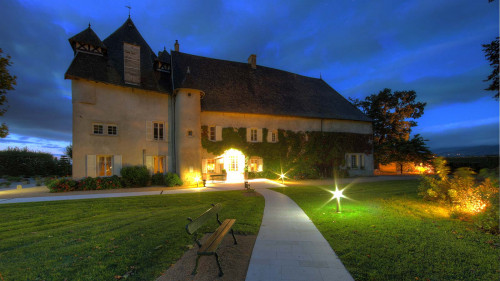 The Château de Pizay is a larger affair, still surrounded by vineyards, but this time with 62 rooms, a spa, gourmet restaurant and a pool.
For Explorers
Le Clos du Chene is a lovely country house built, romantically, right on the banks of the river. You're not far from Lyon, or the medieval towns of Pérouges and Trévoux. There are nine rooms and a gypsy caravan, and some are suitable for families.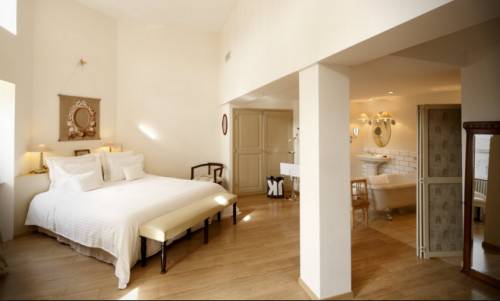 The Auberge du Paradis is a beautiful country house surrounded by vineyards and flower fields, but with modern interiors and an innovative restaurant.
For Great Value
The Auberge de Clochemerle is a seven room village inn with an excellent gourmet restaurant and plenty of character. Each room has either a view of the vineyards or the garden and rooms start from around £55 per night.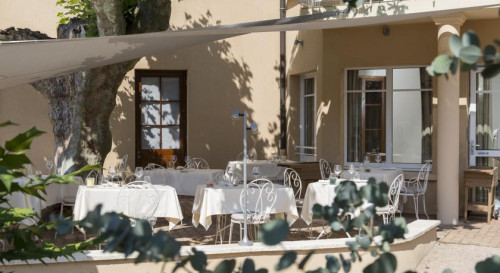 Still not sure which is the best place to stay in Beaujolais for you? Browse though our list of all the best places to stay in Beaujolais, or contact one of our friendly Gurus for advice. Alternativelty extend the search and check out all our recommended properties in Burgundy.
comments powered by

Disqus
Search the best hotels in Burgundy