✓ Check Availability
✓ Save time, save money
Best Burgundy Hotels for Foodies
Lush, rich and well fed by ambling rivers, Burgundy is the plump heart of France. Peppered with châteaux, abbeys and pretty market towns, Burgundy is a beautiful backdrop against which to relax and enjoy yourself. Many visitors come for the wine - the wonderful Pinot Noirs and Chardonnays are world renowned - and to sample this tasty region. So our Gurus have come up with their recommendations for the best Burgundy hotels for foodies.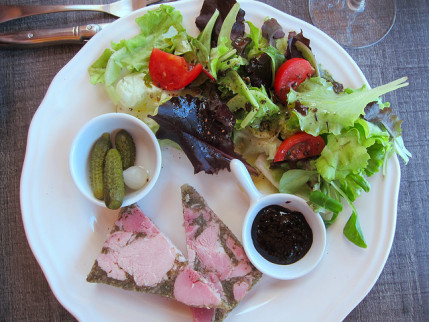 Thirsty South via Flickr
Burgundy's best known specialities are probably Beef Bourguignon, the region's signature dish, and the aromatic, runny, irresistible Epoisses cheeses. Wonderful with a chilled local Chablis… And undoubtedly available in all of the best Burgundy hotels for foodies.
If you are in for being thoroughly spoilt, there's a glut of gastronomic temples from which to choose, yet despite the region's sleek prosperity, it is also surprisingly timeless and rural, even wild in places, a fact reflected in the many humble restaurants that are just as excellent in their way as the great ones. And the same can be said for the best Burgundy hotels for foodies. Their menus are rooted to the terroir, with the same refrain endlessly repeated: snails, jambon persille, Charolais beef, poulet de Bresse, freshwater trout, Epoisses, pain d'epices, mustard, clafoutis, cassis. Some may tire of it after a while; unfortunately we don't.
The Best Burgundy Hotels for Foodies
The Best Burgundy Hotels for Foodies who want to Escape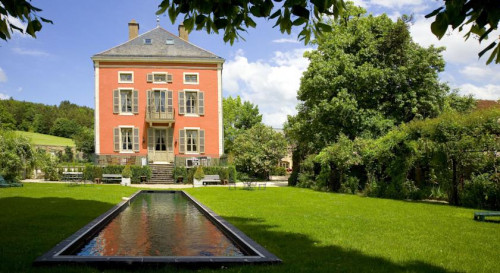 The Best Burgundy Hotels for Foodies and Romantics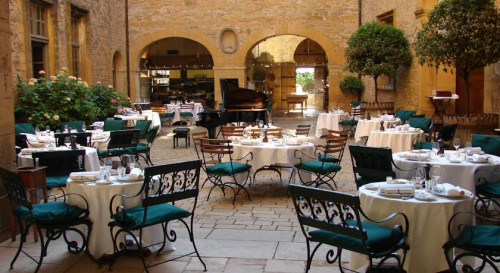 The Best Burgundy Hotels for Foodies on a Budget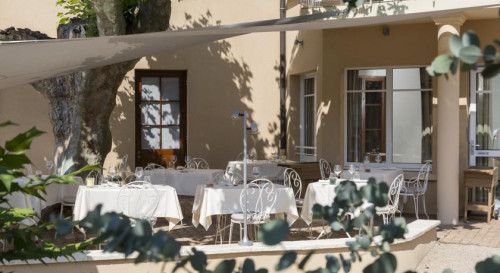 The Best Burgundy Hotels for Foodies and Families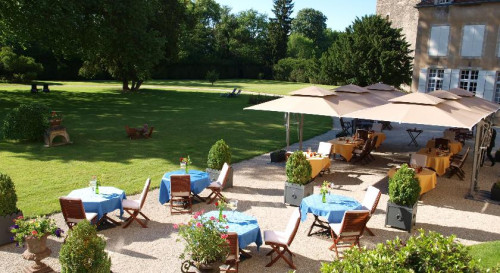 If you haven't found your idea of the perfect place to stay in Burgundy on our Guru's list of the Best Burgundy Hotels for Foodies you could:
Igé, Burgundy

A fortified château with pristine gardens and friendly service. Fairytale turrets with spiral staircases and stone-flagged floors house pretty pastel bedrooms with vast beds and antique furnishings. Fantastic food best enjoyed on the leafy terrace. An idyllic country escape.

Total relaxation - Pamper yourself with spa treatments, immpecable service, luxorious fourposter beds and wonderful food.

Sights nearby - Just 12km from Cluny in Southern Burgundy and its Romanesque churches, vineyards and highly acclaimed local produce.

Great walks - Take an after breakfast stroll through the lush gardens to the river.

Outstanding location

Check prices

Beaujolais, Burgundy

Medieval Château oozing romance and elegance making a hideaway luxury hotel. Celestial views over the vines and towards the lake from beautiful bedrooms. Enjoy the dishes at the restaurant, explore the spa treatments and walk under the 100 year old lime trees on the terrace. A romantic's paradise.

Spa breaks - Indulge yourself with a steam in the Hammam followed by hot stone massages, mud wraps and eye masks- what more could you want?

Romantic Break - The French formal gardens, stunning views, couples spa treatments and fairytale interiors ooze romance and glamour.

Foodies - The Michelin-starred 1217 serves up inventive and exciting dishes with a local influence.

Great walks - Wander the hills, vales, vineyards and olive groves of this spectacular stretch of countryside.

Recommended by - Tablet, Mr & Mrs Smith, Kiwi Collection, Relais & Chateaux

Check prices

Courban, Burgundy

A statuesque chateau with an excellent spa and gourmet restaurant. Richly decorated bedrooms and suites with private terraces overlooking luscious gardens. Very relaxing, and not too overstated.

Foodies - Award-winning chef.

Swimming Pool - Outdoor Pool

Romantic Break

Spa

Recommended by - Sawdays

Check prices

Saint-Jean-d'Ardières, Burgundy

A romantic chateau surrounded by acres of vineyards in the heart of Beaujolais territory. It has everything - a spa, a gourmet restaurant, fabulous rooms and suites, a swimming pool, and luscious greenery as far as the eye can see. A perfect spot for a wedding.

Garden - Formal gardens set amid 80 hectares of vineyards.

Good wine list - Exceptional cellar.

Spa breaks

Honeymoons

Check prices

Avallon (Burgundy)

An impressive 13th Century moated Château set on charming grounds. Lofty bedrooms ooze old world style, think antique drapes, bold wallpapers, four poster beds and knockout views. Mouthwatering dinners are served, house party style, in a large kitchen, at separate tables, or on the lawn. Spoiling!

Honeymoons - A fairytale setting, bursting with romance and style, plus personalised 5* treats and award winning dining.

Country Escape - The Chateau sits on 100 acres of picturesque grounds right in the heart of the Burgundian countryside.

Foodies - This Burgundian cooking comes with a modern flare- locally sourced and totally inspired!

Great walks - The Chateau is beautifully situated in the Morvan National Park boasting extensive walking with unbeatable views.

Check prices

Saulieu, Burgundy

Popular with yester-years stars, now popular with its award winning restaurant. Large, classic rooms have access to a brilliant pool, spa and fitness centre. The beamed, chapel-like dining room and delightful garden with outdoor dining patio are in an idyllic setting.

Foodies - Orginally famed for its award winning cuisine by late chef Bernard Loiseau, the gastronomic tradition lives on in full force.

Total relaxation - Utterly spoiling treatment, with the regions most exaulted cuisine, extensive wine cellars, spa treatments and lush gardens.

Great walks - Start with a pleasant stroll around the garden, and then further afield into the Burgundy countryside.

Birdwatching - Catch up on the local wildlife from the comfort of the English Garden.

Recommended by - Relais & Chateaux

Check prices

Lameloise 16 rooms from £162

Chagny

Superb food at this iconic restaurant with attractive rooms. A family run affair with a rich gastronomic heritage. The dining room at the heart of the house serves fantastic and unpretentious cuisine. A hotspot for foodies and local explorers.

Foodies - Chef Éric Pras and Frédéric Lamy have won this iconic restaurant a Michelin star for its innovative delicate cuisine.

Local exploring - Surrounded by wine country and historical towns, this is an ideal base for soaking up the Burgundy countryside.

Sights nearby - Explore the historic town of Chagny, with churches from the 11th, 12th and 17th centuries plus pretty streets and shops.

Great walks - Work up your appetite for dinner with walks through the magical forests, canals, vinyards and hills.

Recommended by - Relais & Chateaux, Frommers

Check prices

Nitry, Burgundy

Delightful family-run hotel in several old buildings. Rustic rooms themed on local crafts - wooden beamed ceilings and traditional decor. Indulgent open planned bathrooms. The atmospheric all-day restaurant is a popular hot spot. A great choice for foodies and local explorers.

Exclusive offer

Romantic Break - A romantic restored rural building boasting terracotta and flagstone floors, a cheerful restaurant and charming sun terrace.

Sights nearby - Explore Noyers-sur-Serein, a magnificent medieval village, voted in the top 100 most beautiful french villages.

Full of character

Traditional

Check prices

Vaux-en-Beaujolais, Burgundy

A characterful village inn with an excellent gourmet restaurant. Understated charm and great value for money. A more affordable spot to explore the Beaujolais region from.

Value chic

Views - All rooms have views either over the vineyards or garden

Traditional

Great walks - Good for walkers.

Check prices
posted Friday, 12th February 2010
comments powered by

Disqus
Search the best hotels in Burgundy