The 20 Best B&Bs in Provence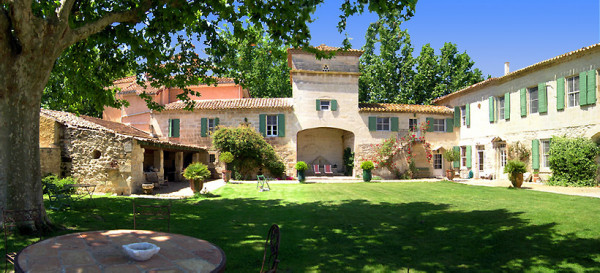 Provence and the Côte d'Azur are made for exploring. Even if the view from your window of purple lavender, golden sands or a vibrant marketplace, backed by pretty hilltop villages, seems like the most perfect view it in the world, it's not. There are other just as idyllic views just along the road, or around the bend in the coastline. And other sun-drenched terraces on which to enjoy a lazy lunch of local deliciousness. There's no way to see ALL of Provence, but a good way to get the most out of your trip is to make friends with the locals and get their recommendations. And the best way to meet the locals is to stay in a B&B. The best B&Bs in Provence are often operated by families or couples, but always by people whose aim is to make sure their guests have an amazing time, so recommendations is what they do best.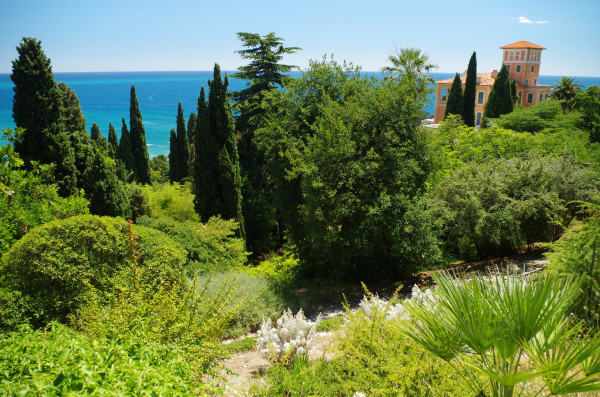 Tim Gage via Flickr
Our Gurus have identified quite a number of really great B&Bs in southern France, but this is their list of the 20 best B&Bs in Provence cherrypicked from their larger selection. And arranged by type, like the Most Romantic B&Bs in Provence, or the Best B&Bs in Provence for Families. If you're looking for a Provençal B&B based on location then you can search by location from the main Provence page or find your location on the list below.
Some of our Guru's Provençal Collections:
The 20 Best B&Bs in Provence
The Best B&Bs for a Provençal Escape
Les Remparts is a five room conversion in the fortifications of Beaumes de Venise. The exposed stone walls are part pf the old fortifications, but the elegant furnishings, pool in its secluded courtyard and beautiful views of rural Provence make this a romantic as well as historic place to stay.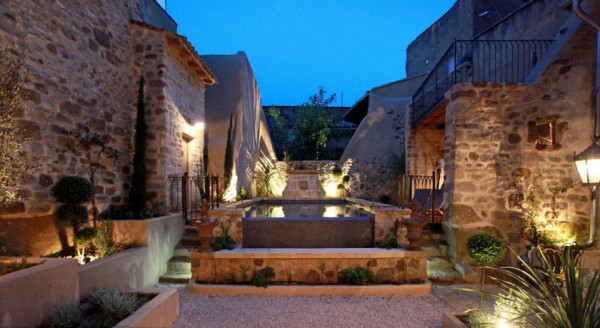 Surrounded by vineyards and olive groves, Domaine les Roullets has just five rooms, but those rooms are packed with charm. Private terraces offer spectacular valley views beyond bare stone walls and a fabulous pool.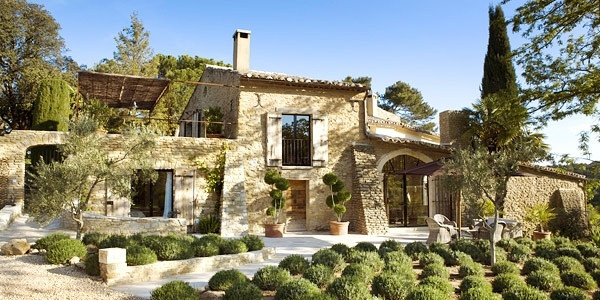 La Parare is a gorgeous B&B converted from a 17th century farmhouse with just four rustic-chic rooms and a saltwater pool, terrace and gardens. The rooms have lovely original features, like fireplaces, wooden floors and stone walls. They offer meals and cooking classes and spa treatments by arrangement.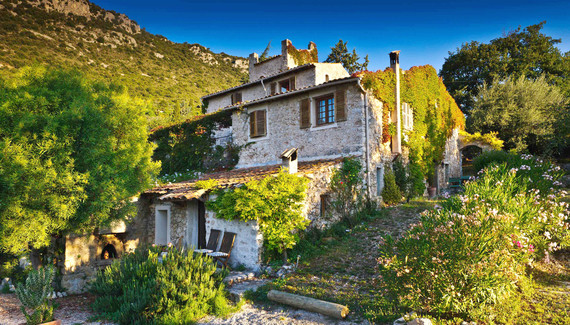 L'Hôtel Sous les Figuiers is situated in the small town of St Remy de Provence. A B&B with a difference, it doubles as an artist's workshop, where you can take painting classes if you want to release your inner Chagall.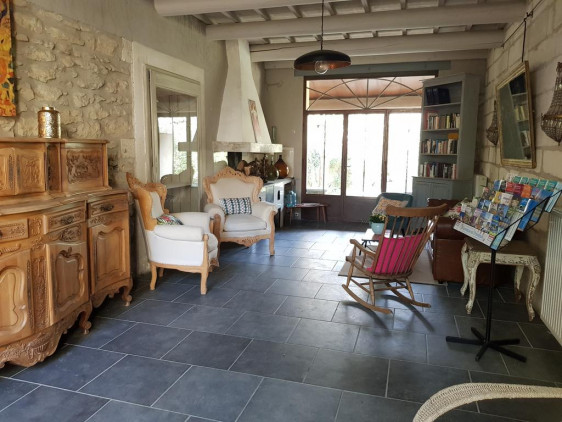 The Most Romantic B&Bs in Provence
Le Clos Saint Saourde, built into a rock face outside Beaumes de Venise, is a striking, five room hotel made up of a main building and cottages, surrounded by vineyards. The decor is rustic chic and the rooms have wrought iron beds, terraces and large bathrooms. There's also an outdoor pool and lovely gardens.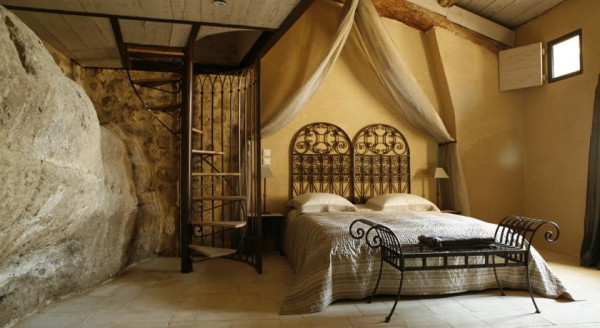 Château Talaud is a château turned B&B, which also has five stylish rooms decorated with antiques, plus two apartments and a separate, self-catering cottage. This is a great spot for visiting both Orange and Avignon.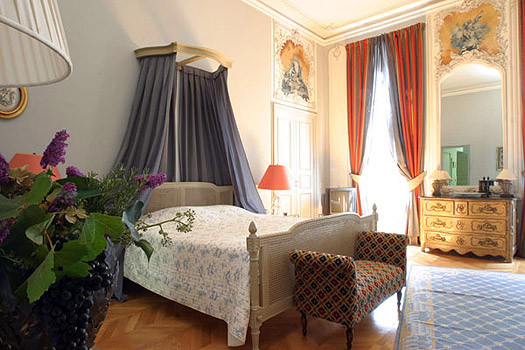 L'Aube Safran is a beautiful five room B&B carefully designed by its architect hosts. The decor is stylish and the surroundings are stunning, with views taking in the saffron fields, the truffle woods and a charming village. There's also a pool and terrace.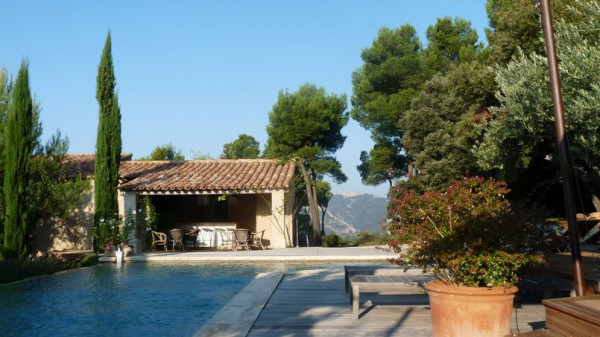 The Best Value B&Bs in Provence
Le petit Figuier is an intimate property with just two guestrooms. It is situated in the heart of a charming village and offers a grown up, home from home oasis for complete relaxation (no kids allowed). And what's even better, prices start from only €110 including breakfast.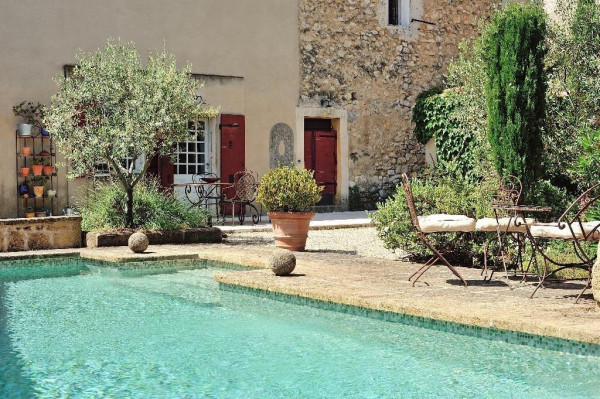 Le Cadran Solaire's 12 rooms start from around €80 per night, offering a perfect blend of tradition and comfort close to St. Remy de Provence. There's a serene garden filled with flowers and beautiful old trees, plus a picture-perfect breakfast terrace.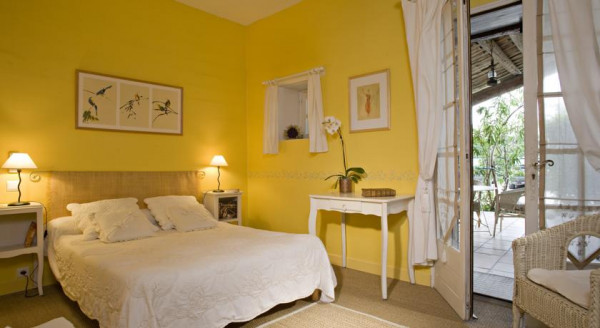 Close to Aix en Provence, Une Campagne en Provence is a delightful country house B&B with features bordering on rustic boutique. There are just five rooms with exposed beams, terracotta floors and lovely bathrooms, plus there's an outdoor pool in the cypress-laden garden. The food is good and there's a mini-cinema in the cellar.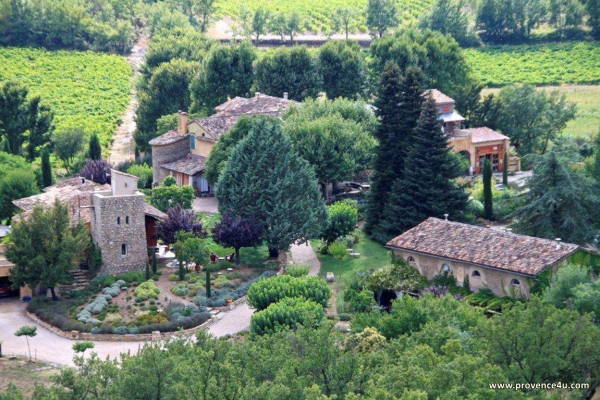 Quirky La Ferme Rose is on the outskirts of Moustiers. Its owner has a passion for collecting weird and wonderful things from soda syphons to shell lamps, all of which are incorporated into the property's design.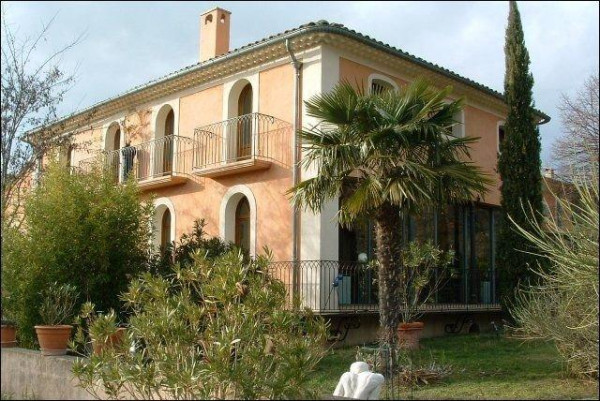 The Best B&Bs in Provence for a City Break
L'Albiousse is a sophisticated townhouse B&B in the centre of Uzès. There are just four grand rooms and suites, think vaulted ceilings, chandeliers, fireplaces, private terraces and chequered floors. There's also a lovely breakfast courtyard.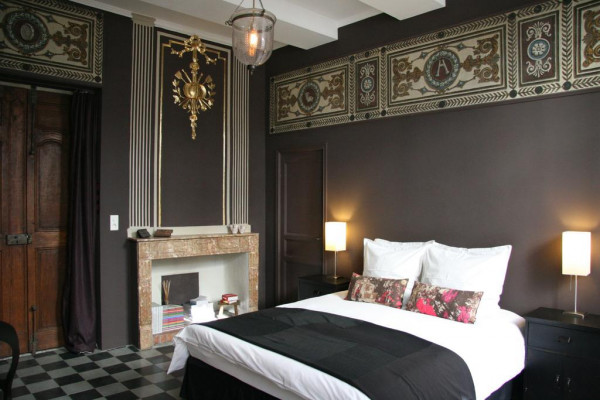 The Hotel de L'Amphithéâtre in Arles is an elegantly decorated property with 33 characterful rooms, a leafy courtyard, and a great location just around the corner from the Roman amphitheatre.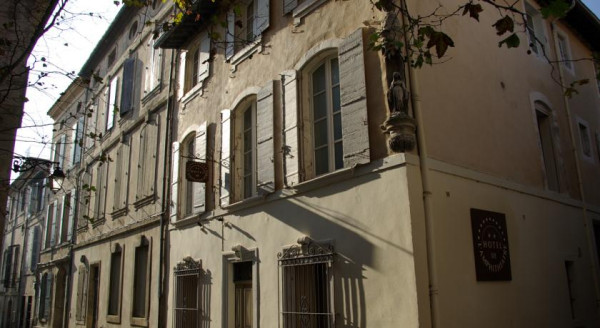 Le Limas in Avignon is a simple B&B in the heart of town with wonderful views of the Palais des Papes. There are just four bedrooms with a chic blend of contemporary and antique details - added to the original parquet floors and fireplaces. There's a lovely sun terrace.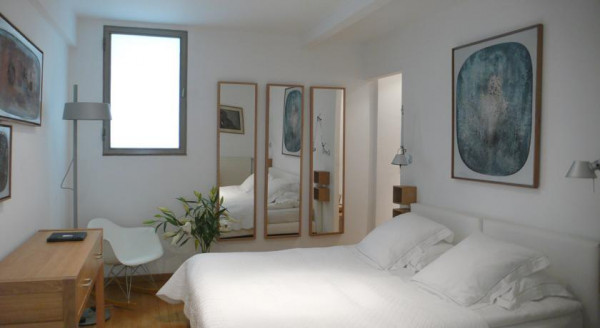 Avignon's La Banasterie is just steps from the romantic Pont Saint-Bénézet, and 50metres from the Palais de Papes. There are seven stylish rooms and an atmospheric private terrace, patio and fountain.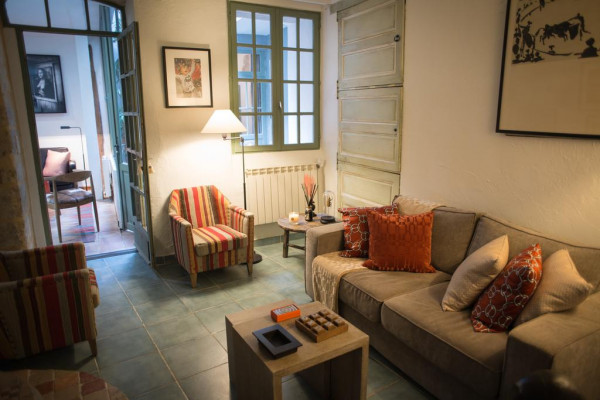 The Best B&Bs in Rural Provence
Le Mas de la Rose is a luxurious farmhouse turned eight room B&B surrounded by beautiful, lavender-filled views. There's a pool and spa, as well as gourmet breakfasts.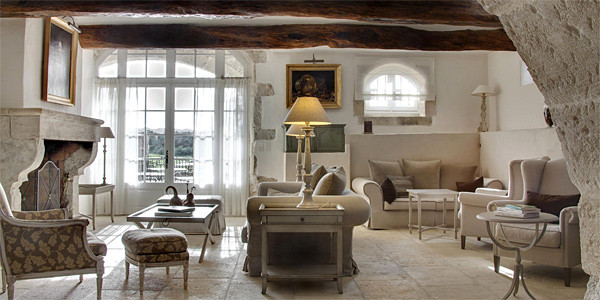 Maison Felisa in Saint-Laurent-des-Arbres is a fantastic country house with five rooms and a beautiful walled garden enclosing a pool and shady terraces. This is a great location for seeing the sights of Provence. And when you have you can return 'home' to your private jacuzzi bath.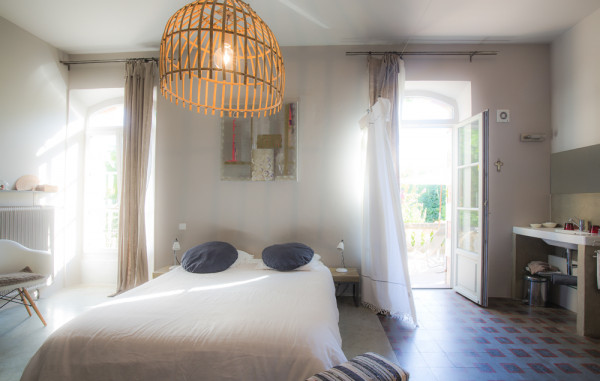 Les Terrasses is close to the pretty hillside village of Gordes in the heart of rural Provence. This beautiful stone B&B has three rooms, decorated in a rustic chic style in earthy tones, and benefitting from their own verandas overlooking the Luberon valley.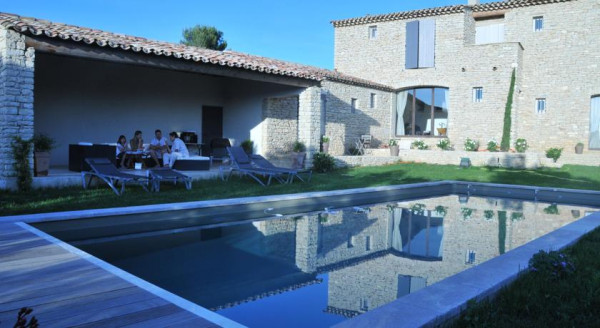 The Best B&Bs in Provence for Families
Domaine des Clos is a fabulous, rustic farmhouse B&B with a collection of nine rooms, suites, family suites and self catering apartments. There are exposed beams, oak floors, fireplaces, terraces, a swimming pool and lavender scented gardens.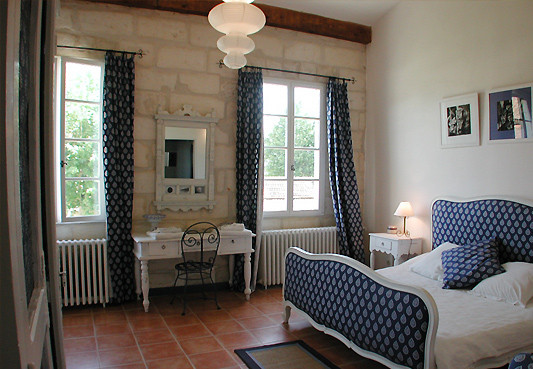 If you haven't found your idea of the 20 best B&B in Provence on our Guru's list, you could:
The 20 Best B&Bs in Provence
posted Wednesday, 24th April 2019
Search the best hotels in Provence