The 15 Best Places to Stay in the Kerala Backwaters
Much of the allure of Kerala's Backwaters is simply that there is little to do here other than sit back and relax. India can be overwhelming, so the backwaters provide respite for the travel weary. Our pick of the best places to stay in Kerala's Backwaters are designed to make the most of this region's peace and tranquility.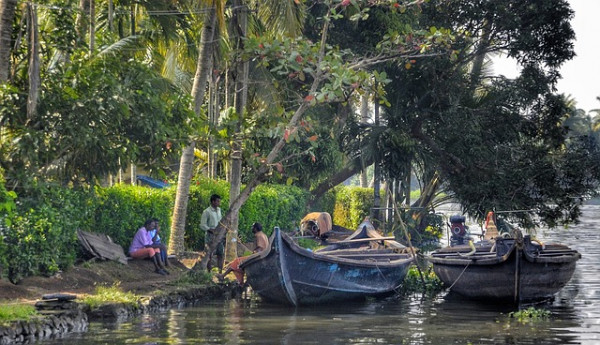 Image by Richard McCall from P
From Alleppey beaches' golden sunsets to the labyrinth of canals encased by thick jungle, decorated with exotic birdlife, the Backwaters are a South Indian idyll.
December to February is the best time to visit, however the lush greenery is even more viridescent during the monsoon. March to May can be hot and humid.
The bountiful waterways attract all manner of birdlife. From Indian darters to egrets, herons and the famous kingfisher, it is a paradise for birds and birders alike.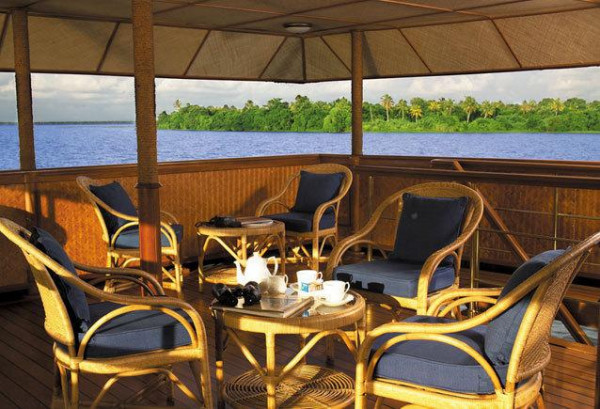 Our pick of the best places to stay in the Backwaters all provide a quintessentially Keralan and luxurious experience. Natural Ayurvedic treatments are widely practiced in Kerala so why not indulge in an all body massage?
The 15 Best Places to Stay in the Keralan Backwaters
The Best Houseboats in the Keralan Backwaters
There is no more immersive way to experience Kerala's backwaters than by boat.
The Oberoi Vrinda is a luxurious, eight room houseboat, offering the same five star service one would expect from the Oberoi group, with smartly decorated rooms and views across the lake. There is an Indian and Continental restaurant, bar and sun terrace. Experience Kerala's backwaters in style.
Or what about staying on a traditional Keralan 'kettuvallom' style boat? Board the Discovery, an electric powered house boat is making waves in the sustainable tourism sector. With one master bedroom and a sitting room that can be converted into twin beds it is ideally suited for a romantic getaway or holidaying families. Decor is simple yet chic with locally sourced materials and artwork. Similarly meals are a modern take on Southern Indian dining - delicious fish dishes, served on a banana leaf, can be enjoyed out on the sunny terrace whilst cruising along the backwaters at a leisurely pace.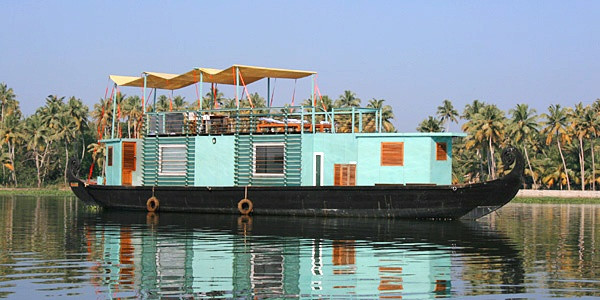 The Best Boutique Hotels in the Kerala Backwaters
A labour of love for its Italian owner, completed in 2003, Purity, on Vembanad Lake provides modern meets traditional accommodation. Muted tones juxtaposed with pop colours create a chic feel whilst the hotel's spa, offering tailor made packages, makes it a truly indulgent stay.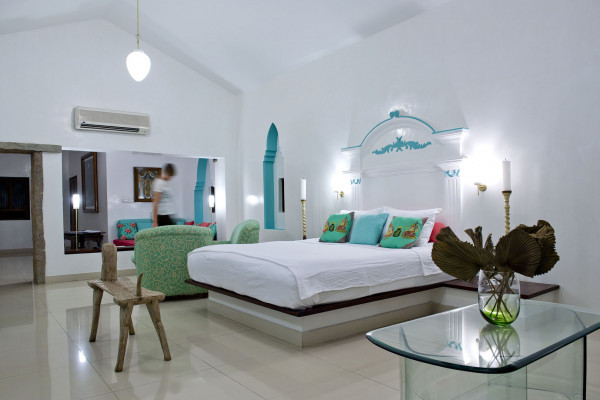 Raheem Residency's heritage style offers a homely southern India stay, providing guests with an authentic slice of boutique beach life. Each of the ten rooms are of an excellent size, filled with antiques, and with ornate four poster beds, rich fabrics and original art. And there are daily yoga classes and a traditional spa.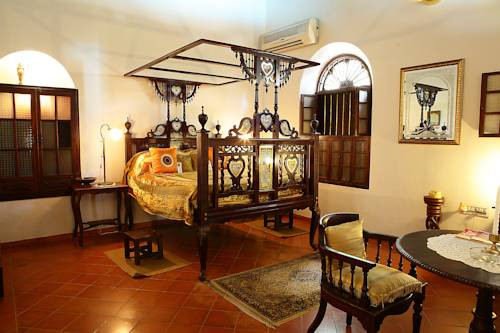 The Best Escapes in the Kerala Backwaters
Vismaya is a recently refurbished, intimate 400 year old villa, situated on a peninsula, hidden in a tropical coconut grove, with a spectacular three-sided views of the salty expansive Lake Vembanad. Recently renovated to a high standard, there are only two bedrooms with modern en suite outdoor bathrooms allowing guests to shower under a blue or starry sky. A small team of staff are on hand to look after a maximum of 4 people so it's designed to be an extremely special, pampering experience.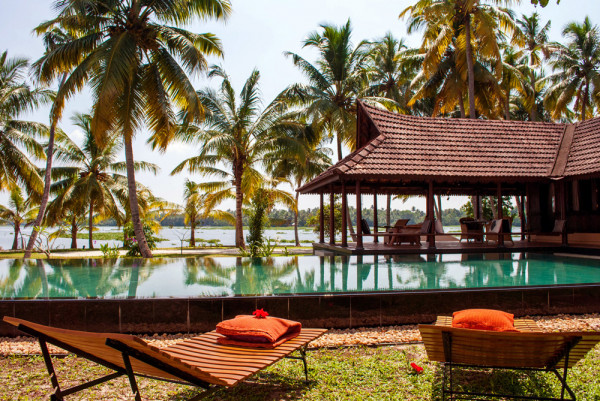 Ameya is a newly-built, French-owned eco-retreat, with stunning uninterrupted 180 degree lake views. Accommodation is in 3 spacious deluxe cottages - two with their own private wooden cabanas, and there's a calm ambience and a feeling or barefoot luxury.
There are just two villas to the Kayal Island Retreat, and it's only accessible by traditional rowboats. It aims to offer total relaxation, but also offers charming antique decorations, and invites guests to step into authentic Keralan life. Local dishes are served, and Ayurvedic massages, yoga and meditation are available.
The Best Hotels in the Kerala Backwaters for Families
Philipkutty's Farm is a charming homestay on a farm-island on the eastern shores of Vembanad Lake. Food is one of the main draws here, along with the warm welcome and charming accommodation - it's even been endorsed by Rick Stein.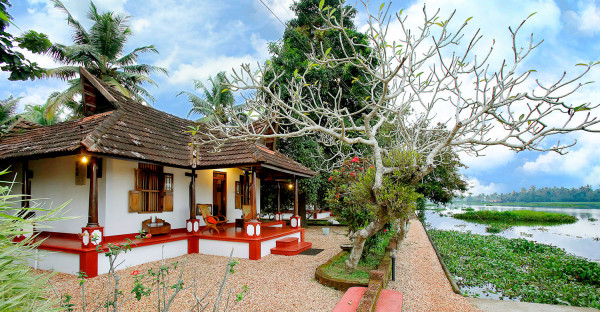 Coconut Lagoon is a former coconut planation accessed by a small canal. Private cottages are scattered amongst its luscious grounds, making it ideal for both families and couples. Famed for its home-cooked Keralan cuisine guests can enjoy private cooking classes with the chef.
With plenty of on site activities and ways to tire themselves out, the little ones will be well looked after at Vivanta by Taj Kumarakom. Add to this two bedroom villas with private pools and children's menu, plus fine dining and a spa for the grownups, there is something for all the family. And the 28 rooms start from around £85 per night.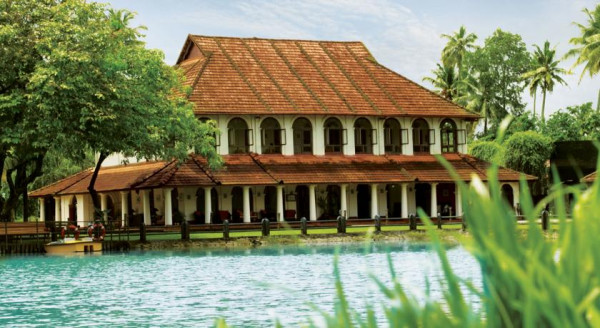 The Most Romantic Places to Stay in the Kerala Backwaters
A Beach Symphony is a luxurious oasis within its own grounds on a long stretch of beautiful beach. Guests are given their own independent cottages, on of only four, all decorated differently, but all offering lots of private space indoors and out. And then treated to considerate, professional and discreet service.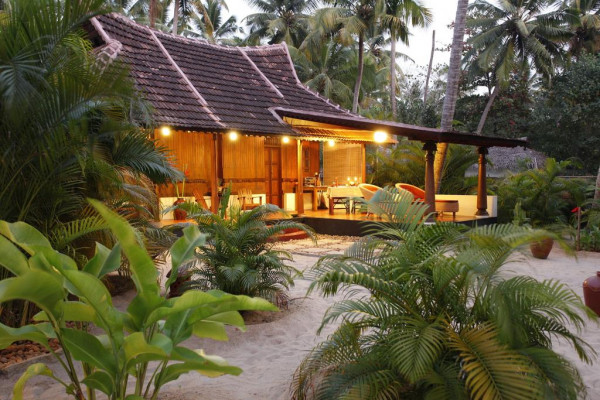 The Best Spa Hotels in the Kerala Backwaters
Boasting one of the largest spas in South India, The Zuri Kumarakom is the perfect stay for those interested in a wellness retreat. Including traditional Ayurvedic, Chinese and Western treatments and private yoga classes it is the place to come to truly unwind.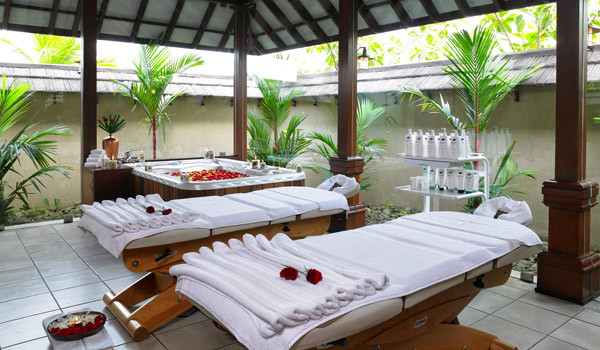 The Best Resort Hotels in the Kerala Backwaters
The Kumarakom Lake Resort is a 50 room resort sitting in blissful peace beside Vembanad Lake, offering both rooms and traditionally inspired villas set beside the river and a river-style swimming pool. The decor features plenty of teak and a luxurious air. Some of the villas have outdoor bathrooms.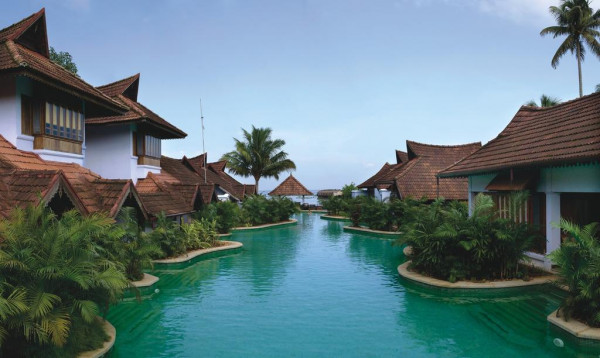 The Best Value Hotels in the Kerala Backwaters
For around £50 per night you can stay at the Kondai Lip Backwater Heritage Resort, a no-nonsense, easy-going pit stop in a quiet, isolated backwater location, not far from Fort Kochi. Good for a night or two - for groups and families. There are boats to borrow and birds to watch, plus a small butterfly garden.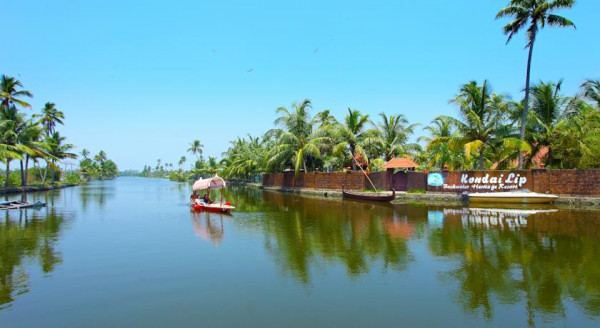 On Vembanad Lake's southern shore, the Punnamada Resort is a bastion of classical elegance, promising quality, understated luxury and discreet, professional service. Accommodation is in a collection of bunaglows surrounding the pool, with well designed jack fruit wood interiors with four-poster ultra comfortable beds (complete with draped mosquito net), attractive desks, trunk-style tables, intricate carved details and quality brass fittings.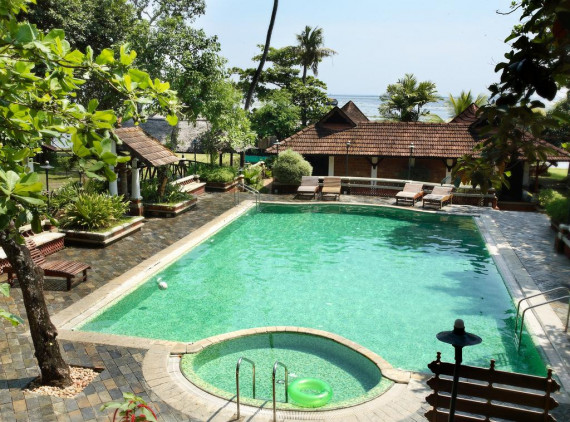 Still not sure which is the best place to stay in the Kerala Backwaters for you?
From houseboat to heritage browse though our list of the best places to stay in Kerala to start to plan your trip.
Or you could contact one of our friendly Gurus for personalised advice.
The 15 Best Places to Stay in the Kerala Backwaters
posted Wednesday, 1st February 2023