✓ FREE cancellation on most rooms
✓ Save time, save money
Best places to stay in the Satpura National Park
Less frequented than other wildlife parks in Madhya Pradesh, Satpura National Park is a lesson in true escapism. As well as the tigers, the elusive leopard can also be spotted. Traversed by the Denwa River it also attracts a bounty of migratory birdlife making it a twitcher's dream. Our pick of the best places to stay in Satpura Tiger Reserve are ideal for taking the whole family.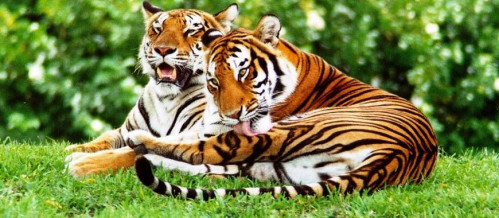 Best places to stay in Satpura National Park
For families
Famous round these parts, Reni Pani Jungle Lodge is guaranteed to provide a fabulous stay. With plenty of on-site activities, welcoming staff and private cottages it is great for kids and grown ups alike.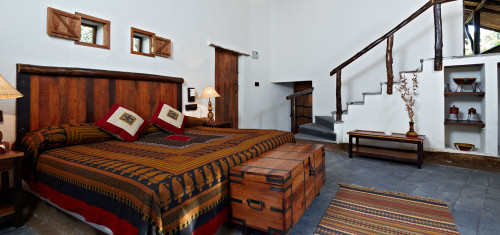 For an eco stay
Nestled amongst 44 acres of reclaimed jungle Forsyth Lodge is quite literally a 'green' stay. Decorated in an eclectic style, the individual mud huts are certainly luxurious. Dining is a communal affair - perfect for discussing the day's action! Nature lovers and modern day eco-warriors will love it.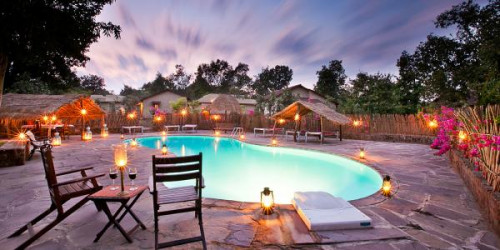 Still not sure which to book? From environmental to experiential browse though our list of the best places to stay in Satpura National Park to start to plan your trip. Alternatively check out all our recommendations in Madhya Pradesh, or contact one of our friendly gurus for advice.
Madhya Pradesh

Introducing luxury to this less explored region. Traditional style cottages are contemporary yet feature locally sourced textiles and hand woven rugs. Large modern bathrooms plus private terraces complete the look. Dining in the 'Gol Ghar' is a dramatic and delicious or relax by the tranquil pool.

Birdwatching - The 30 acres in which the lodge is located is home to an abundace of birdlife.

Back to Nature - Bordering the Satpura Tiger Reserve this property is in and amongst nature.

Great walks - Set off with you dedicatied naturalist.

Secluded setting - For escaping.

Check prices

Sohagpur, Madhya Pradesh

A green property, wearing its eco credentials with pride. Set in 44 acres of reclaimed jungle it uses recycled water and is of minimal impact. Traditional mud cottages are still luxurious and have private terraces. Dining is generally communal but can be had privately and the food is exemplary!

Birdwatching - There are an incredible 330 species of bird in the surrounding area.

Full of character

Great walks - Good for walkers.

Swimming Pool - Indoor/outdoor

Recommended by - I Escape

Check prices
comments powered by

Disqus
Search the best hotels in Madhya Pradesh