The 20 Best Boutique Hotels in Rome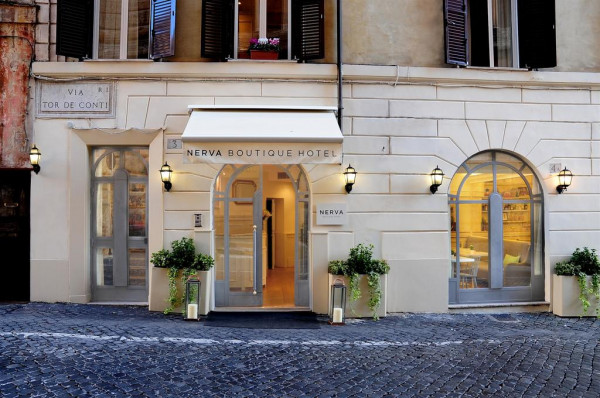 Historic Rome is arguably one of the world's most exciting cities to visit with its world-renowned historic sites, art galleries and museums, and then (of course) the food. So it is hardly surprising that the city is also packed full of excellent hotels. However, when pushed, our Hotel Gurus always lean towards a boutique stay due to their independent feel and unique design. With this in mind, our hotel experts have compiled a collection of the best boutique hotels in Rome selected on their design, location, service, and amenities. Whether you want a crash pad in the heart of the city, an all-out luxury base, a design-led hotel, or a property fit for romance — there is something to suit most tastes and budgets here. So why not browse through our collection to start planning your next city break?
For the location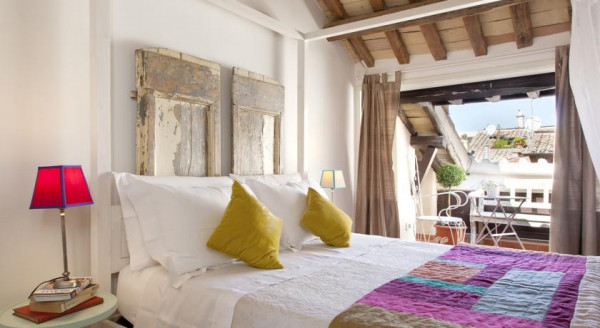 For great value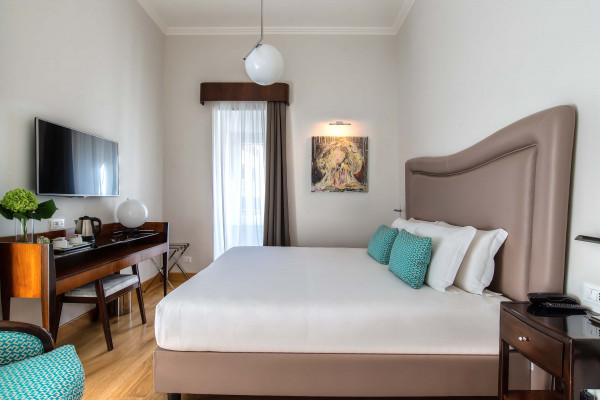 Alessandro Catania
Want to stay in a great little boutique hotel, but not blow the budget? We'd recommend the Relais Rione Ponte. It's less than five minutes from the Pantheon and Piazza Navona, offers five-star amenities in its nine chic rooms and also hosts a permanent art exhibition. A fantastic boutique find!
For luxury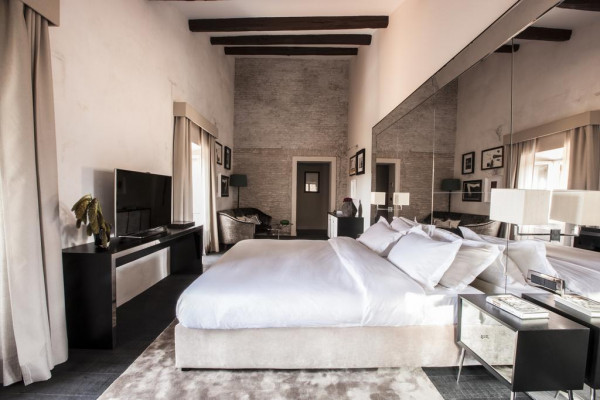 D.O.M Hotel is an intimate five-star hotel occupying a former 17th-century palace on the elegant Via Giulia. Rooms are contemporary with hand-selected artisanal and design pieces. Complete with a contemporary Italian restaurant. Pick this stay for the location and the service.
Hotel Vilon is a luxury boutique hotel set in a heritage building annexed to Palazzo Borghese. The 16th-century property has been renovated to offer bright modern rooms with unique design pieces. With a gourmet restaurant, this is a very comfortable stay.
For city style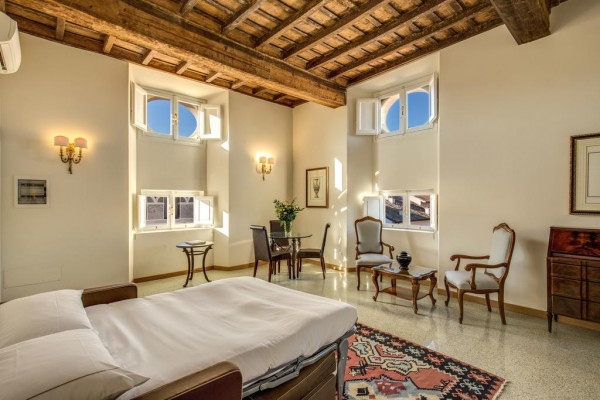 Eitch Borromini is a plush hotel overlooking Piazza Navona. This property lies within a 17th-century palace designed by Italian architect Francesco Borromini. Suites have a classical feel and feature antique furnishings and luxurious linens. Complete with a chic rooftop bar, this is a stylish choice.
Domus Libera is an intimate boutique hotel located in the historic centre of Rome. Rooms are dressed in a simple elegant style. Expect Italian design pieces, Hermès toiletries, and plush Rivolta Carmignani bedding. A classic stay.
For families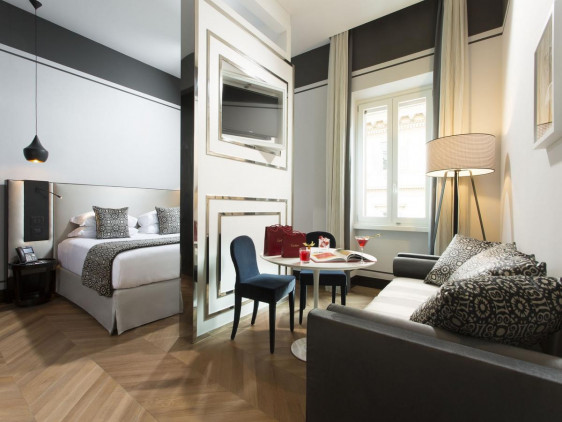 Corso 281 is an exclusive hotel occupying an 18th-century building on Via del Corso. Rooms are dressed in an aristocratic style and combine hand-selected design pieces with unique artworks. While adults will enjoy the private art collection, the spacious family suite makes this a good choice for families.
Campo Marzio Luxury Suites is a boutique hotel situated in the heart of Rome. The individually styled rooms feature international design pieces and luxury linens. The most spacious suites offer a free-standing bathtub and a modern fireplace and easily accommodate a small family. A sleek and modern city bolt-hole.
For romance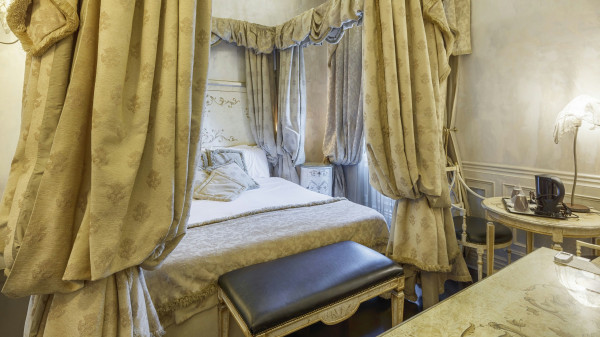 If you're looking for something both beautiful and special, the Villa Spalletti Trivelli may be your answer. A quintessentially noble Roman townhouse with 12 tranquil rooms and suites and beautiful living spaces decorated with tapestries, oil paintings and doric columns. The food is excellent and there's a library, spa and gardens.
Peaceful and romantic, San Anselmo is a rather flamboyant Baroque style hotel with all the mod. cons. and plenty of personality. Overlooking the Sant'Anselmo Church, you're in range of all the main attractions, but in a quieter pocket of town.
Residenze Torre Colonna is a luxury boutique guesthouse set in the centre of Rome. Romantic rooms have four-poster beds and modern art. A roof terrace with a hot tub and wonderful city views complete the picture.
For a design hotel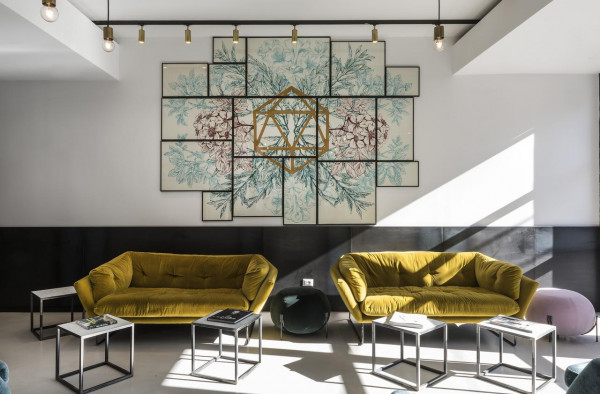 Still not sure where to book?
posted Tuesday, 23rd November 2021