The 15 Best Boutique Hotels in Rome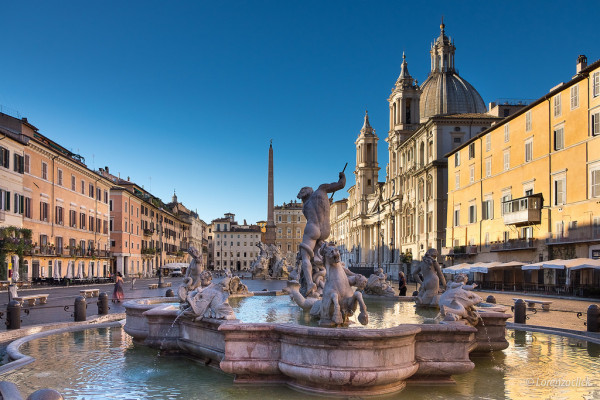 Flickr user lorenzoclick
Rome is beautiful and inspiring. A place to visit again and again. Because there are just so many reasons to want to be in this city. Home to astounding works of art and sites of great historical significance, modern Rome is also a great place to eat and drink and a breathtaking place to explore on foot. Use our guide to the best boutique hotels in Rome and start to plan your stylish Roman city break.
The mish-mash of Rome's architecture, which includes the Colosseum, the Trevi Fountain, the Spanish Steps, the Forum, and other great ruins, statues and fountains is fascinating to get lost amongst. And in all this beauty you'll find the highlights from our Guru's list of the best boutique hotels in Rome. Some have been converted from 16th, 17th, 18th and 19th century buildings, some were once palaces or villas, while some are new additions to the landscape. Because, if you're here to appreciate the beauty of Rome then you might want to treat yourself to beautiful surroundings when you're in your hotel as well. And the best boutique hotels in Rome can certainly deliver.
The Best Boutique Hotels for a City Break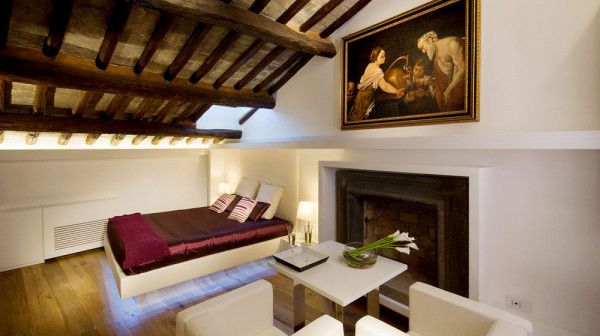 The Gigli d'Oro Suites is a sophisticated collection of six suites in an aristocratic residence close to the Piazza Navona and the historic centre of town. The decor is modern, but with beautiful parquet floors and oil paintings. Very private.
Close to the Colosseum and the Forum, the Palazzo Manfredi has exceptional views of both from its excellent rooftop restaurant. It also has 16 chic rooms, suites and apartments decorated in a contemporary style. This is how to do Rome in style.
Four hundred metres from the Pantheon, G-Rough is a hip collection of ten rooms and suites in a converted 17th century townhouse. There's beautiful parquet floors and original tiles, an eclectic mix of retro style furniture and a great roof terrace and bar.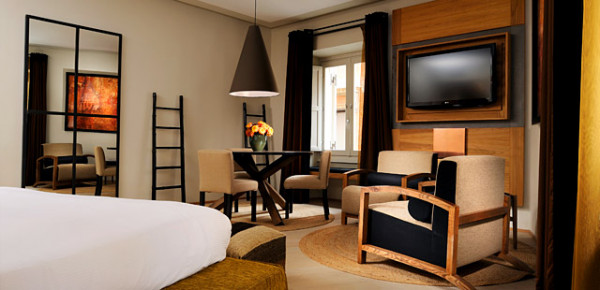 The Relais Orso is close by, also just steps from the Piazza Navona and the Pantheon. Converted from a 17h century townhouse into a 15 room hotel, its suites are cool and contemporary and there's a roof garden with great views. There's also a Mediterranean restaurant.
Close to the Spanish Steps and the Trevi Fountain, the Piazza di Spagna 9 has six individually decorated rooms plus its own contemporary art gallery. There's also a Turkish steam bath.
Or you might try Babuino 181, which is almost right next door, a 24 room, boutique hotel with a fabulous breakfast terrace and easy access to the main shopping streets.
The Most Romantic Boutique Hotels in Rome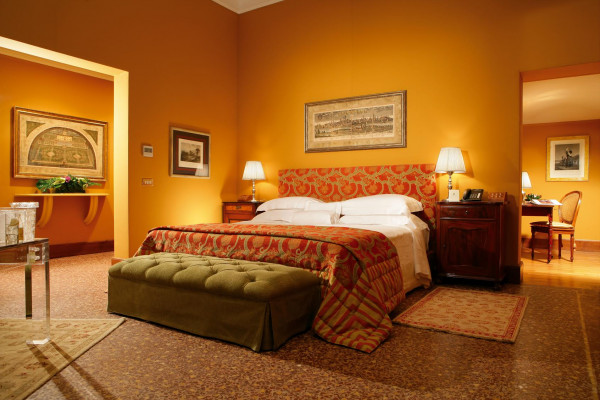 If you're looking for something both beautiful and special, the Villa Spalletti Trivelli may be your answer. A quintessentially noble Roman townhouse with 12 tranquil rooms and suites and beautiful living spaces decorated with tapestries, oil paintings and doric columns. The food is excellent and there's a library, spa and gardens.
Peaceful and romantic, San Anselmo is a rather flamboyant Baroque style hotel with all the mod. cons. and plenty of personality. Overlooking the Sant'Anselmo Church, you're in range of all the main attractions, but in a quieter pocket of town.
Pepoli 9 is a collection of six stunning, opulent suites in a grand building in a quiet part of Rome, but well within reach of the main attractions, and just five minutes walk from the Colosseum.
The Best Design Hotels in Rome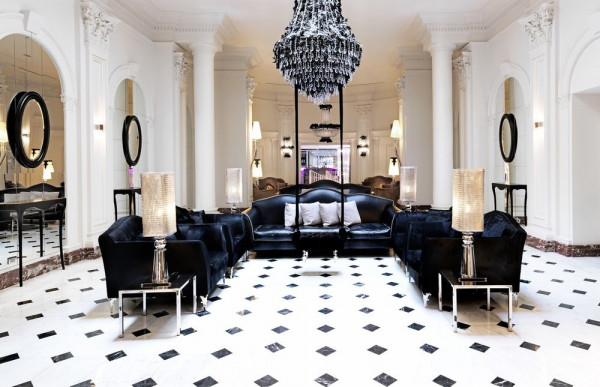 The Portrait Suites is a super smart collection of luxurious suites in the fashion district. Each suite is large and light, with a private terrace, haute couture designer furniture, marble bathroom and kitchenette.
The Villa Laetitia is a fashionable boutique hotel on the river Tiber with design by the Fendi family. They've gone for marble pillars, antique fabrics, black and white chequered flooring and Art Deco furniture.
Leon's Place is a contemporary design hotel just ten minutes from the Villa Borghese Park. There are 56 rooms, plus a sauna and spa.
The Best Boutique Hotels for Families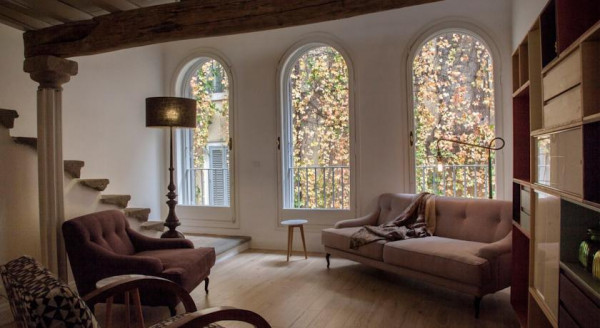 Casa Fabbrini, right by the Spanish Steps, is a 16th century townhouse turned five room boutique B&B, with wonderfully rustic-meets-design chic style, which is warm and welcoming. Each room is unique and there are lovely public spaces too. And a hearty breakfast.
Margutta 54 is a slick collection of six suites in a central, but peaceful mews. The suites are large and minimalist with all the modern gadgets you might require.
The Best Value Boutique Hotels in Rome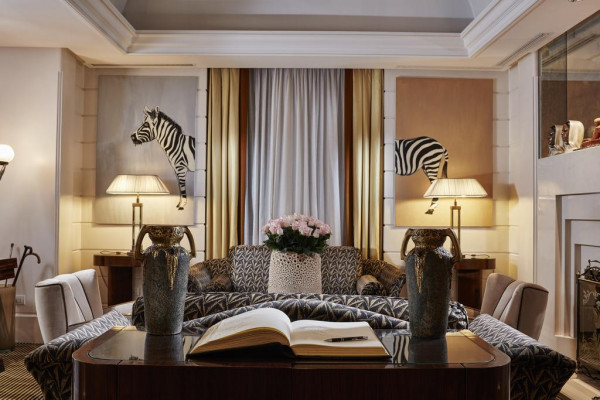 The Art Nouveau Lord Byron doesn't call itself a boutique hotel, but it's certainly along those lines, with 32 beautiful rooms and suites, all with marble bathrooms, many with fantastic wallpaper and details and some with private terraces.
Still not sure which to book?
The 15 Best Boutique Hotels in Rome
posted Monday, 14th December 2020