The 6 Best Hotels in the Heart of Old Rome
Old Rome, the Centro Storico, or the Historic City of Rome, was the former city centre and where you'll find many of Rome's ancient treasures, including the Pantheon, the Colosseum, the Spanish Steps and the Forum. This is also a great place for old piazzas filled with small shops and centuries-old architecture, and of course where you'll find the best hotels in the heart of Old Rome.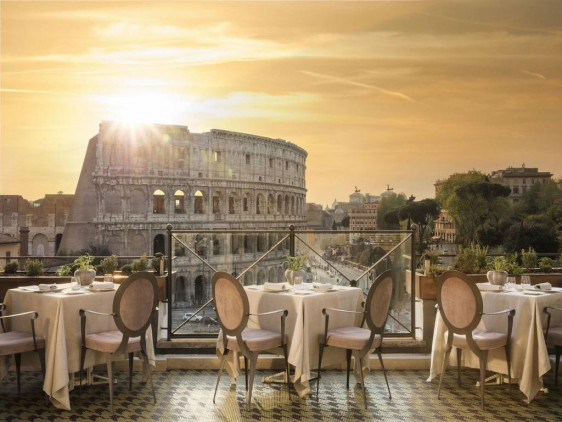 You'll find the best hotels in the heart of Old Rome within the Aurelian walls, to the left of the Tiber river. There are 22 different districts to choose from, from the Campo Marzio, which is where you'll find the Spanish Steps and the 'Water Clock' to the Trevi, which has a number of great fountains and palaces, to the Pigna, which is where you'll find the Pantheon and the Piazza Venezia and the Celio which is where you'll find the Colosseum, several basilicas and the Arch of Constantine.
Each district has its own treasures, but it's feasible to walk between all of them. As well as finding some incredibly historic views in the best hotels in the heart of Old Rome, you're also surrounded by a wealth of cafes and restaurants, littering the architecturally magnificent squares and piazzas.
For A Special Occasion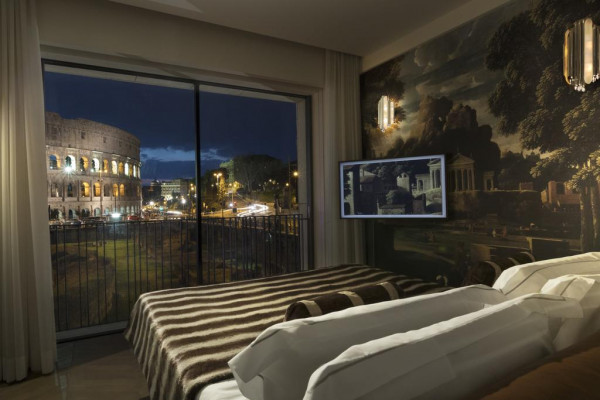 Or you might try the Palazzo Manfredi, with just 16 luxurious rooms, suites and apartments, many of which actually have views onto the Colosseum and Forum, as well as an excellent rooftop restaurant with amazing views.
For a city break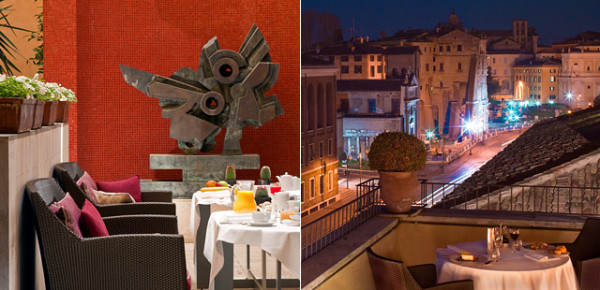 The Capo d'Africa is a sleek, retro, mid-sized hotel with a gorgeous roof terrace overlooking the Colosseum and the bell tower, a gym, bar and a restaurant which serves great pasta.
Along the same vein is Forty Seven, a contemporary boutique hotel, also with a fantastic roof terrace restaurant, and plush bedrooms, some with private terraces.
Or you might try the Locanda Cairoli, a chic, comfortable hotel with a charming garden and the air of a private home.
For Families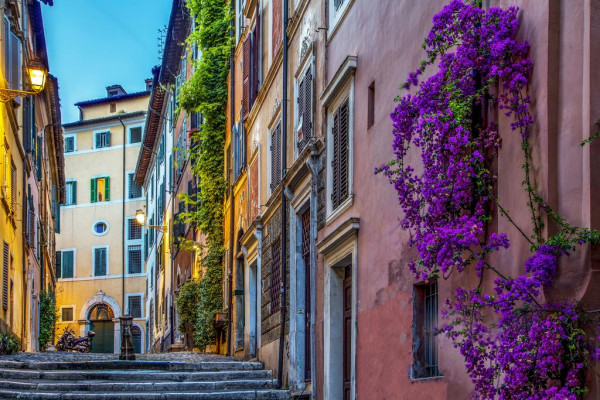 The Due Torri is surprisingly peaceful, considering its central location, and offers 26 elegant rooms and four family apartments, in a building which was once home to Cardinals, Bishops and famous noble families.
The Inn at The Roman Forum is a beautiful hotel with 14 charmingly decorated bedrooms, suites and family rooms and a lovely rooftop terrace, positioned right between the Colosseum and the Roman Forum.
Still not sure which to book?
posted Tuesday, 25th May 2021