6 of the Best Hotels in Cannaregio, Venice
The Cannaregio district of Venice is where most visitors first arrive - it includes the train station - but is also where they rapidly leave, to head down the Grand Canal to San Marco. Which is a pity as the Cannaregio has some of the most peaceful and most attractive areas of the city. But one of the main attractions is the Jewish Ghetto area with its poignant history and several synagogues. And the best hotels in the Cannaregio district ensure you a memorable stay in Venice without having to fight the crowds.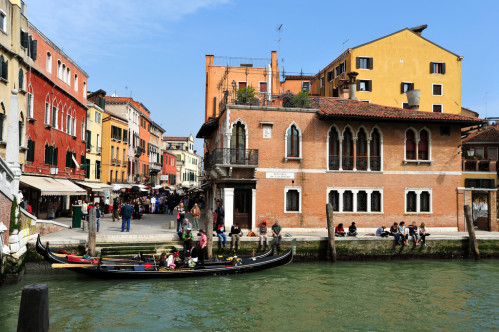 Flickr user Henrik Berger Jørg
There are a number of lovely churches including Madonna dell'Orto - Tintoretto's parish church (he's buried here and the church includes some of his works) - marble-clad Santa Maria dei Miracoli with its intricate interiors, and Santa Maria Assunta with its green-and-white marble-clad interior. There's also the Gothic palace Ca' d'Oro with its art collection.
6 of the Best Hotels in Cannaregio
Some of the best luxury hotels in Cannaregio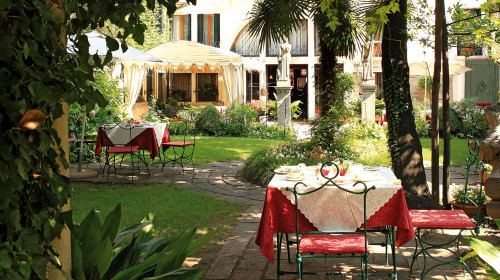 Stay at Palazzo Abedessa and you feel like a family guest; not surprisingly, as the 16th-century palazzo is the home of its owner, Marissa Rossi. Rooms are richly furnished and frescoed - silk wallpapers, Burano glass - and there's also a shady, walled garden.
With an enviable position on the Grand Canal, the 14th-century Ca' Sagredo has everything you would expect of a Venetian palazzo: frescoes, stucco work, gilded furniture and rich fabrics. There's both a canal-side terrace for dining and a rooftop terrace for drinks and stunning views.
Great Value Hotels in Cannaregio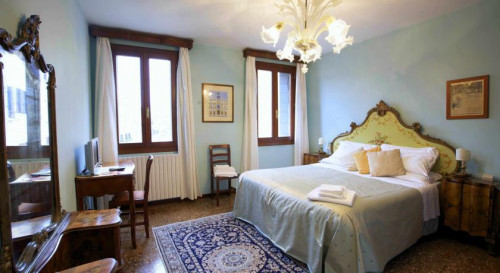 If you want to be within easy reach of the city's sights but to stay somewhere less frenetic choose one of Venice's best hotels in the Cannaregio district. Nothing here you fancy? Widen the net and check out all our Venice recommendations, or contact a friendly guru for advice.
posted Wednesday, 28th July 2021