The Best hotels in La Giudecca, Venice
Curiously, La Giudecca, which is home to several of Venice's luxury hotels, is one of its more workaday islands. Although it was once the island where wealthy aristocrats of the early Renaissance lived, today you will find the housing estates, workshops and boatyards of ordinary Venetians. This, of course, makes the best hotels on La Giudecca a welcome relief from the tourist hordes of the other islands. And it's also a cool distance from the hubbub around the Grand Canal and San Marco.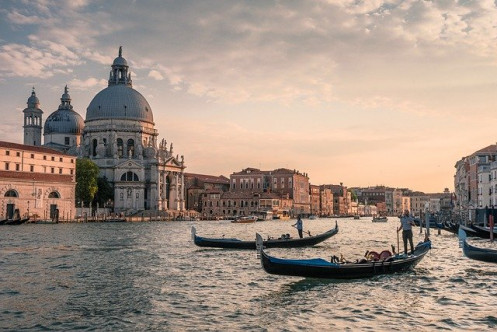 Image by Gerhard Bogner from P
The two big attractions are the Redentore, a 16th-century Franciscan church designed by Andrea Palladio - built to celebrate the city's survival from bubonic plague - and, on the neighbouring island just a spit away, another Palladian creation: the dazzling-white church of San Giorgio Maggiore. The best hotels in Giudecca are not necessarily the city's cheapest, but they do give a certain exclusivity.
The Best hotels in La Giudecca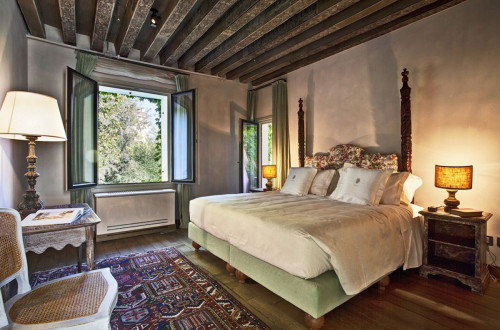 Tucked away on the tip of Guidecca island, close to San Giorgio Maggiore, Bauer Palladio Hotel and Spa is a converted 16th-century convent, also originally designed by the great Veneto architect, Andrea Palladio. Rooms are coolly lavish, many with private balconies, plus there's a spa and very romantic garden.
For the ultimate in privacy in Venice, it has to be Villa F. Sharing the same views across the waters to the city as the nearby Cipriani, it is immensely more intimate with just 11 glittering suites, private dining in each and a gorgeously secluded garden. Guests can also slip to the next-door sister hotel, Bauer Palladio (see above) to use the spa.
If you are looking for privacy when visiting Venice, the best hotels on La Guidecca should be your starting point. Neither of these suitable? Then widen the net and check out all our Venice recommendations, or contact a friendly guru for advice.
posted Tuesday, 27th July 2021
Search the best hotels in Venice