8 of Venice's Most Luxurious Hotels
We have scoured the city to find the best luxury hotels in Venice that are worth their not inconsiderable price. Some are heavily frescoed palazzi, others have dreamy views, while others are small and discreet with immaculate service - perfect for romance.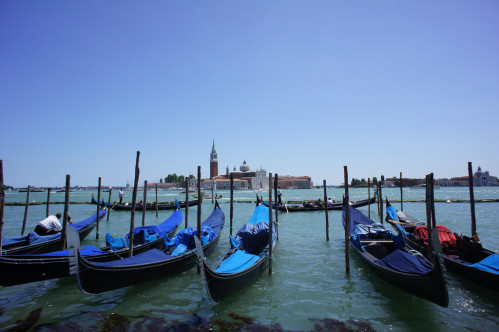 Flickr user barnyz
With its rich architecture, fabulous artwork and watery location, there is no shortage of luxury hotels in Venice. The trick is finding somewhere that really lives up to its price-tag. You can be overlooking the Grand Canal but be in a crumbling palazzo or have a frescoed bedroom but indifferent service. Or be on one of the islands but without a decent restaurant. And still be paying a small fortune.
8 of Venice's Most Luxurious Hotels
Best Venice luxury hotels with a spa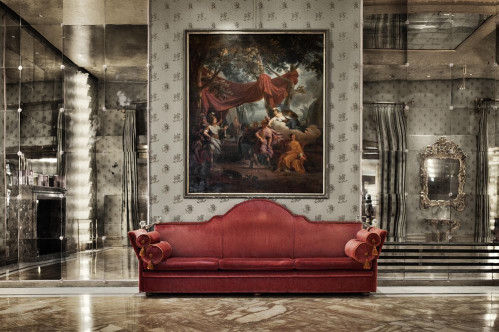 In a commanding position on the Grand Canal, the Bauer Il Palazzo has, arguably, one of the most romantic dining rooms in the city. Tucked away on the rooftop is a jewel-like spa and Jacuzzi while bedrooms are rich and glamorous, some more contemporary-lavish, others more elegant with antiques.
Tucked away on the tip of Guidecca island, close to San Giorgio Maggiore, Bauer Palladio Hotel & Spa is a converted 16th-century convent, designed by the great Veneto architect, Andrea Palladio. Rooms have a cool, understated luxury, some with exposed beams, many with private balconies. There's a lavish spa and a gorgeously romantic garden.
Best Venice luxury hotels with a view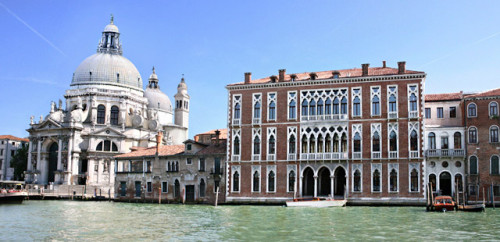 Best luxury Venice hotels for romance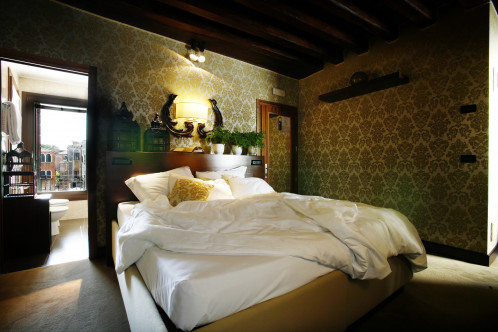 The 16th-century Ca Maria Adele, in the Dorsoduro district and overlooking Santa Maria della Salute, has all the usual palazzo trimmings of rich fabrics and antiques. What will particularly appeal to romantics, however, are the decadently themed bedrooms. One has a fireplace, another a bath in the bedroom, another is in shades of black with a black chandelier. A small terrace, too.
The 11 suites of Villa F, tucked away on Giudecca island, have stunning views across the lagoon to San Marco. Secluded, discreet with private dining in each glittering suite, it's the next best thing to your own private villa. There's a secluded garden and access to the next-door sister hotel, Bauer Palladio (see above) to use the spa.
The best luxury hotels in Venice may require well-lined pockets but they offer unforgettable experiences. For a wider choice and some cheaper options, check out all our Venice recommendations or contact a friendly guru for advice.
Romantic Break - Indulge in a couples massage and dine in the romantic restaurant - the perfect spot for a break for two

Spa breaks - There is a 450-square-metred spa with eight treatment rooms

Cooking classes - There are cooking classes and tasting menus available

Sights nearby - St. Mark's Square is just a two minute walk away

Recommended by - Tablet

Located on Giudecca Island this 16th century converted Palladian convent overlooks St. Mark's Basin and the Bacino. Rooms feature rich tapestries and soft silks, private balconies and luxurious marble bathrooms. There are delightful gardens and a huge spa. An utterly romantic and relaxing getaway. See More

Check Availability

Restaurant - Enjoy stunning views of the Grand Canal below with your dinner.

Views - Views of the Grand Canal.

Sights nearby - Two minutes from the iconic "drawing room of Europe," St Mark's Square.

Restrictions on children - Children cannot be accommodated at the hotel.

Recommended by - Tablet, Kiwi Collection, Michelin Travel

Classic grand palazzo hotel with a breathtakingly romantic restaurant on the Grand Canal. Outrageously sumptuous suites, spa facilitates and rooftop hot tub commanding spectacular views are all part of the five star package. Honeymoon stuff. See More

Check Availability

Honeymoons - This hotel drips in spendour and opulent romance- think frescoed ballrooms, palatial suites, elegant drapes and orginal artwork.

Foodies - The trendy and effortlessly elegant L'Alcova restaurant serves up regional specialities with a modern twist.

Sights nearby - Nestled between Ca DOro and the Rialto Bridge you're not more than a short walk or boat ride to Venice's main attractions.

Local markets - The ancient Rialto Market happens just across from the hotel, a spectacle for all the senses and well worth a visit.

Recommended by - Small Luxury Hotels, Michelin Travel, Fodors, Great Small Hotels

Magnificent Venetian Palace right on the Grand Canal. Plush interiors and classic Venetian style welcome guests. L'Alcova Restaurant offers panoramic canal views, wine from various Italian regions and fantastic food. Impossibly romantic. See More

Check Availability

Writing a novel - Countless artists and authors have drawn inspiration from the hotel, including Tchaikovsky, who wrote his Fourth Symphony here.

City Style - Located on Promenade of Riva degli Schiavoni with Biedermeier style interiors and views of the Londra Palace.

Romantic Break - Sumptuous suites, spectacular views, chic dining and beds that are almost impossible to pull yourself out of.

Sights nearby - The famed Piazza San Marco is just around the corner, as is the Doge's Palace.

Recommended by - Tablet, Frommers, Small Luxury Hotels, Michelin Travel, Relais & Chateaux, Fodors

140 years of history meets 21st century luxury. Large, comfortable rooms enjoy views of St. Mark's Basin. Foodies can indulge in the fine dining menu whilst interior design lovers will appreciate the lavish, Venetian decor. Centrally located, St. Mark's Square is but a five minute walk away. See More

Check Availability

Honeymoons - Magnificant suites with hand-blown chandeliers, fine fabrics and balconies overlooking Santa Maria della Salute.

Views - Overlooking one of Venice's most famed churches, Santa Maria della Salute.

Sights nearby - Nearby San Marco district is perfect for exploring by foot.

Romantic - Good for couples.

Recommended by - Frommers, Fodors

Former 15th Century Doge's palace turned beautiful hotel for all. Classically styled rooms have views to die for and spectacular marble bathrooms. Tradition and elegance meet at the fine dining restaurant, with seating over the main canal. A romantic hotel with a great location. See More

Check Availability

Local exploring - Located in the heart of the Dorsoduro district next to the Basilica of S. Maria della Salute and a number of museums

City Style - A luxury five-star stay offering the best of both worlds in its design with the old and the new

Views - Overlooks St Mark's Basin at the mouth of the Grand Canal

Sights nearby - Visit the neighbouring Punta della Dogana

Recommended by - Tablet, Small Luxury Hotels

Stunning luxury hotel behind a classic Venetian facade perfectly situated on the Grand Canal. Fabulous rooms and suites filled with contemporary art, trendy designer furniture and clever lighting. Beautiful courtyard, restaurant with terrace, centrally located. Venice in style. See More

Check Availability

City Style - Chic hotel with fantastic views of the Santa Maria della Salute Basilica in central Venice.

Romantic Break - Ornate kingsize beds and sumptuous fabrics throughout.

Great walks - Wander down to the island tip where Punta della Dogana hosts the stunning art collection of billionaire Francois Pinault.

Sights nearby - The hotel overlooks the Santa Maria della Salute Basilica.

Recommended by - Mr & Mrs Smith, I Escape, Kiwi Collection

16th-century palazzo, overlooking Basilica di Santa Maria della Salute in the Dorsoduro neighbourhood. The décor harks back to a bygone era of decadence and style. Think rich fabrics, bold wallpaper and quirky antiques. Choose one of the themed rooms for the best experience and fine lagoon views. See More

Check Availability

Villa F

Venice

11 rooms from £1041

Local exploring - Perfectly located in the heart of the city overlooking the Grand Canal and steps from St Mark's Square

Sights nearby - Take the hotel's shuttle boat across the lagoon landing right at St Mark's Square

Spa - In neighbouring Palladio

Opulent

A stunning propertyy lending romantic views across the Grand Canal. Elegant rooms have been beautifully renovated featuing a choice selection of antiques set against rich fabrics. Boasting a large secluded garden and an enviable central location. See More

Check Availability
posted Monday, 24th February 2020