7 of the Algarve's Best Golf Hotels
The region's year-round attractive climate - temperatures averaging 25-30° in summer, 15-18°C in winter - makes the Algarve a huge draw for golfers. Add in the proximity of beautiful beaches, warm seas and top-class hotels, restaurants and other sports facilities and it's no surprise that the Algarve is often top of the list for golfers looking for a short-haul, guaranteed-sunshine break. Our selection of the best Algarve hotels for golfers offers a wide range from value chic close to the fairways to all-singing-all-dancing resorts with excellent private courses.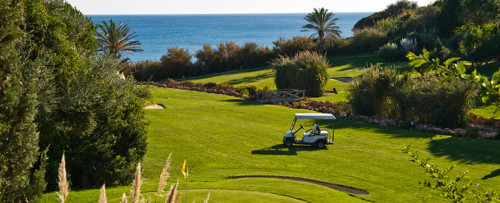 The downside is that green fees to use the courses are not particularly cheap. The solution? Choose a hotel that's either attached to a golf club or is part of a specifically designed golf resort. These hotels usually offer guests heavily discounted rates. They also often have a range of other sporting activities and pools - children's clubs and spas in the bigger resorts - to keep everyone in the family happy. Generally, the bulk of the best Algarve hotels for golfers are found to the west of Faro.
7 of the Best Algarve Hotels for Golfers
For a luxury stay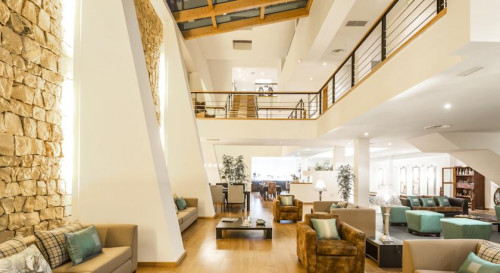 For those on a budget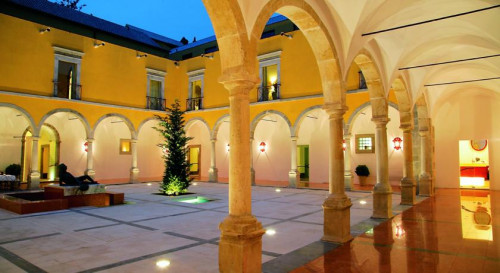 A good-value choice, and one offering self-catering options, is Casa Beleza do Sul, in the largely unspoilt town of Tavira in the eastern Algarve and close to several quality courses. Combining traditional and contemporary style, the apartments make a lovely cool retreat after a day on the golf course or beach. The shady roof terrace has stunning views over the many church domes of the town.
Also in Tavira, and a little more sophisticated, the Pousada Convento de Tavira is a former 16th-century convent. Choose from the cool, airy rooms in the original building to chic and contemporary options in the newer extension, overlooking a hidden pool.
Close to the golf courses near Lagos and surrounded by beautifully romantic gardens, the white-washed Quinta Bonita offers just eight traditional country-house-style rooms with tiled floors, soft colours and private balconies. Golf clubs can be hired from the hotel, plus there's a pretty pool.
Due to the mild autumn temperatures, golf can be a year-round activity on the Algarve. This means you can avoid the peak holiday seasons and be sure of getting the pick of the best Algarve hotels for golfers. Nothing here for you? Expand your search to include all our Algarve recommendations or contact a friendly guru for advice.
posted Friday, 28th February 2020
Search the best hotels in Algarve