The best hotels near the Gulbenkian Museum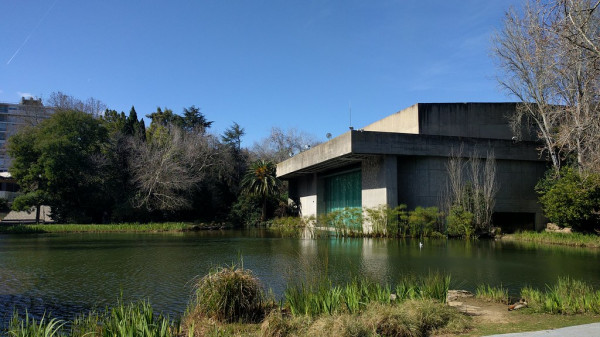 Flickr user drewtarvin
Gulbenkian Museum houses one of the largest private collections of antiquities and art in the world. Showcasing a collection that spans Egyptian, Islamic, Persian, Greco-Roman, European and Renaissance works, amongst others. There is also a Portuguese contemporary and modern art collection. For art enthusiasts, this will certainly be the focal point of any trip to Lisbon. Set in a central district with Parque Eduardo VII and Avenue da Liberdade nearby as well as numerous restaurants, cafes and bars. Our collection of the best hotels near the Gulbenkian Museum are wide-ranging from grand luxury five-star hotels to small and charming cost-effective stays.
The best hotels near the Gulbenkian Museum
Boutique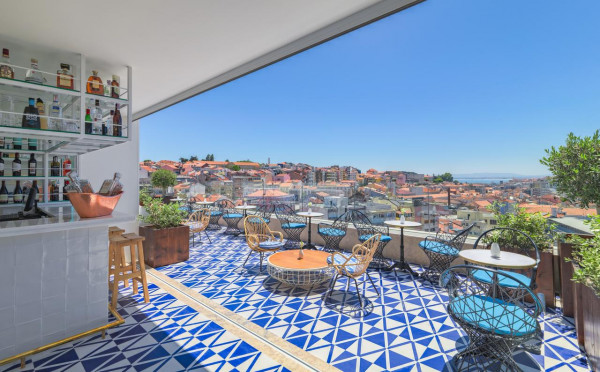 Casa Fortunato is an elegant family-run hotel. Minimally styled hip interiors are clad with quirky geometric wallpaper featuring modern art, designer furniture and bespoke rugs. There's delicious home-cooked cuisine and free yoga.
H10 Duque de Loule is a boutique hotel located in a beautifully restored 18th-century property. The bright and elegant guestrooms feature crisp, white linens, ceramic tiles and local artwork; book a suite for separate living space. Unwind at the rooftop bar with great city views; a chic bolt-hole.
Great Value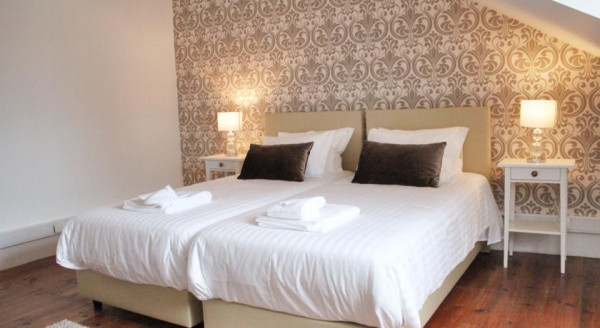 The Sky Lofts is a charming, low-cost loft hotel. The rooms are comfortable and spacious with simple furnishings and original loft roofs. A great cost-effective option for Lisbon.
Luxury
Four Seasons Hotel Ritz is a city landmark offering accommodation of the very highest standard. Sumptuous bedrooms boast fantastic views and exude luxury. Enjoy the great restaurant, unrivalled spa and leafy gardens.
Still not sure? Browse through our list of all the best places to stay in Lisbon or you could contact one of our friendly Gurus for personalised advice.
City Style - The most luxorious stay in Lisbon, commanding spectacular views, chandeliers, gilded furniture and top notch spa.

Sights nearby - A must is the nearby St. George's Moorish Castle, full of history and architectural wonder.

Great walks - Explore Lisbon's Eduardo VII Park, a fragrant oasis of calm.

Swimming Pool - Indoor pool

Recommended by - Frommers, Kiwi Collection

This city landmark offers accommodation of the very highest standard. Bask in the twinkling interiors of marbles, chandeliers and ceiling-to-floor windows. Sumptuous bedrooms with fantastic views exude luxury. Enjoy the great restaurant, unrivaled spa and leafy gardens. See More

Check Availability

Casa Fortunato

Lisbon (1070-170 Lisboa)

9 rooms from £265

Local exploring - The winding, cobbled streets of Lisbon are made for searching out unique treasures, from buzzing restaurants to antique shops

Local markets - Wander around Príncipe Real, one of the coolest areas - full of restaurants, bars, markets, galleries and antique shops

Sights nearby - Head to the idyllic Parque Eduardo VII, just 10 minutes away

Sailing - Can be booked nearby.

Recommended by - Kiwi Collection, Tablet

Elegant family-run hotel in the heart of Lisbon. Expect minimally styled hip interiors clad in quirky geometric wallpaper featuring modern art, designer furniture and bespoke rugs. Elegant, homely rooms are in a similar style, each with its own twist. Delicious home-cooked cuisine and free yoga. See More

Check Availability

Groups - Trendy location overlooking Eduardo VII Park, loft style rooms and shared kitchen make it perfect for a group holiday.

Value chic - With a near city centre location and rooms starting at as low as €64, this is a very wallet friendly stay

Sights nearby - Visit Lisbons historic old town via a ride on the iconic Glória Funicular.

A charming, low-cost loft hotel near Lisbon's city centre. The rooms are comfortable and spacious with simple furnishings and original loft roofs. The surrounding area is home to trendy art galleries and lively bars and restaurants. A great cost-effective option for Lisbon. See More

Check Availability

H10 Duque de Loulé

Lisbon (Santo Antonio)

88 rooms from £151

City Style - Situated in a beautifully preserved heritage property in central Lisbon, this hotel has plenty of local city style

Local exploring - With a great location in downtown Lisbon, this hotel is a perfect base for local exploring

Romantic Break - Couples love the heritage details in this hotel; book a suite for a separate living room

Sights nearby - Take the funicular up to Bairro Alto, a bohemian neighbourhood renowned for quirky bars, restaurants and street art

This boutique hotel is located in a beautifully restored 18th-century property in central Lisbon. The bright and elegant guestrooms feature crisp, white linens, ceramic tiles and local artwork; book a suite for separate living space. Unwind at the rooftop bar with great city views; a chic bolt-hole. See More

Check Availability
posted Saturday, 27th July 2019
Search the best hotels in Lisbon