✓ FREE cancellation on most rooms
✓ Save time, save money
Best Village and Rural Hotels in Andalucia
The sun drenched beauty of Andalucía's beaches entice many visitors to the region each year, but inland from these sandy beauties lies a meatier, more colourful Spain, of bullfights, flamenco, good food and fiestas at every opportunity. The majority of accommodation in Andalucía is along the coast, to accommodate the sun and sand visitors, but there's plenty to choose from amongst Andalucía's best rural hotels.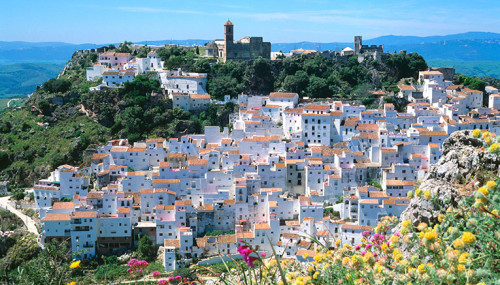 From olive grove set fincas specialising in cooking classes, to grand country house hotels stilling on their own expansive tracts of beautiful land, to retreats in the middle of National Parks to converted palaces hidden amongst the cobbled lanes cascading down the picturesque hillsides. They're apples and oranges, so there's no way of listing them in order. But here, categorised by the kind of Andalucían experience you're looking for, are Andalucía's best rural hotels as recommended by our gurus.
Rural Hideaways
From former olive estates to family-run B&Bs or sophisticated country house hotels, these hideaways are Andalucía's best rural hotels for walkers, hikers and horse riders. Or just to come to relax by the pool under sweeping skies.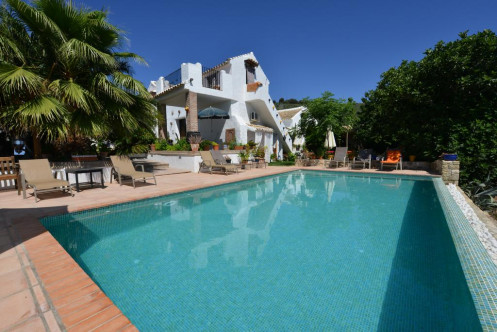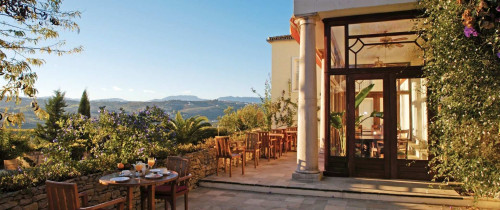 Remote as well as rural
Andalucía is scattered with pretty villages and, of course, its famous hilltop towns, so some of Andalucía's best rural hotels aren't far from a pretty centre. But if you want to be away from everything these these recommendations are for you!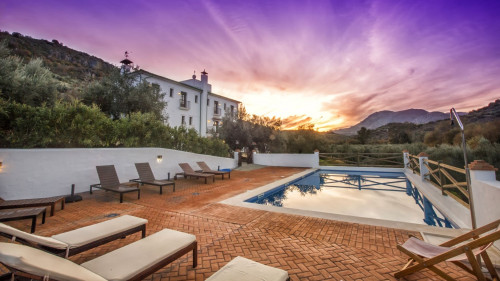 Wonderful white villages
For creature comforts, like a handful of local cafes, a farmer's market, a beautiful church and a choice of restaurants, Andalucía'a best rural hotels are in, or around, the tiny whitewashed hilltop villages.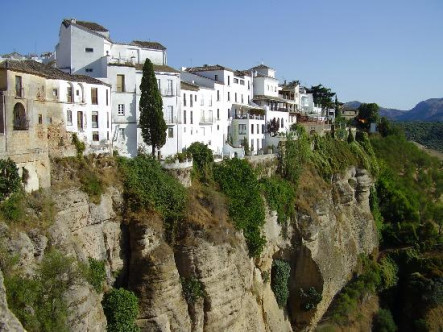 Rural Andalucía: Food & Wine Heaven
Well known for olive oil, wine and ham, Andalucía's cuisine is wonderfully varied but always packed with flavour. And many of Andalucía's best rural hotels offer opportunities to experience some of the region's delicacies, and in some cases the opportunity to learn how they're made.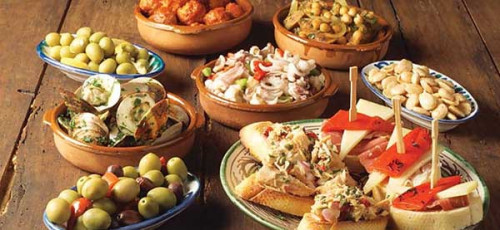 Seville
Capital of the region, many people arrive in Andalucía via Seville, a city which concentrates all that's best about Andalucía. Home of bullfighting and flamenco, this is also a great town to come to to enjoy yourself! The tapas and bar scenes are lively and once the fiestas start there's really no stopping people. Some of Andalucía's best rural hotels offer an affordable and peaceful way to taste Seville.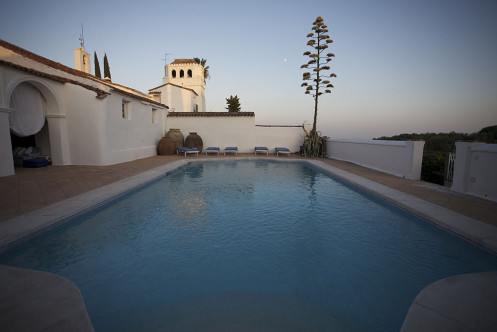 Granada
If you love the region's Moorish influences, some of Andalucía's best rural hotels will be in the hills around Granada.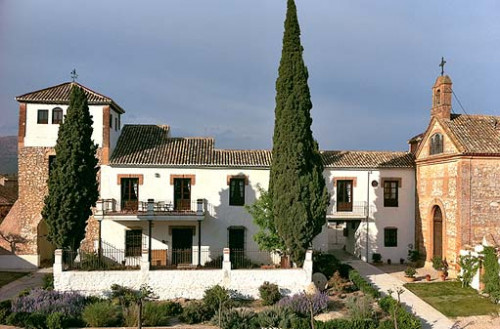 Sierra Nevada
As one of Europe's most southerly ski regions, the Sierra Nevada is famous for being one of the best places in the world to visit if you want cap off your morning's skiing with an afternoon floating in the ocean. This is also a wonderful, if dramatic, place to explore on foot, and a well known spot for birding.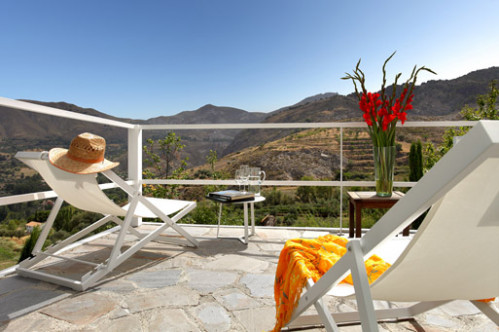 Still not found what you're looking for? Check out all our Andalucia recommendations.
Iznajar, Andalucía

A charming off-the-beaten-track property in the heart of rural Andalucia. Just four simple rooms, one for families, decked out in traditional style yet with the all-essential air-con for summer months. Superb table d'hote style dinners and a pretty garden with salt water pool and views to die for!

Exclusive offer - Free nights

Value chic - Cortijo La Haza offers superb value with double rooms from only €87 per night including breakfast.

Views - Stunning views - you can see as far as the Sierra Nevada Mountains on a clear day.

Great walks - There are a vast range of walking and hiking trails in the surrounding area.

Sights nearby - The sights of Cordoba and Granada are approximately an hour by car

Check prices

Las Cabezas de San Juan, Andalucía

A charming hideaway country hotel on a former olive estate. Rustic charm mixed with modern sophistication. The hotel sits on 35 hectares of romantic gardens, with three picturesque pools and a variety of outdoor dining options. A slice of heaven.

Restaurant - Excellent romantic dining.

Swimming Pool - Three gorgeous pools.

Birdwatching - Doñana National Park is one of Europe´s most important wetland reserves and thus one of the best birdwatching spots around.

Cooking classes - The hotel can organise a half day Cooking class in a Seville Restaurant.

Recommended by - Mr & Mrs Smith, I Escape, Kiwi Collection

Check prices

Ronda, Malaga, Andalucía

Converted olive mill with beautiful gardens. Chic white washed bedrooms boast balconies with stunning views, some have enormous copper baths. Terrace restaurant serves food using local produce. Ideal for completely unwinding.

Romantic Break - Muslin draped beds, private terraces, copper baths and utterly delicious cuisine served under a canopy of stars.

Total relaxation - Spend your days lounging by the pool, wandering the gardens or being massaged in the privacy of your room!

Birdwatching - Head out hiking and try to spot the eagles, vultures and other birds that inhabit the mountains

Sights nearby - Visit the bridge, the Arab baths and the Mondragón Place in nearby Ronda.

Recommended by - Mr & Mrs Smith, I Escape, Sawdays

Check prices

Ronda

A lovely white farmhouse surrounded by sunflower fields in a nature park. Charmingly sunny bedrooms and one family suite, swimming pool, an excellent table d'hote and lunch time picnics. A great choice for an active family holiday and lots to explore in the natural park.

Families

Views - Great views from hotel

Value chic

Groups

Recommended by - Sawdays

Check prices

Alcalá del Valle, Andalucía

Gorgeous white washed Andalusian farmhouse B&B. Bedrooms have stone floors, wooden beams, attractive furnishings and splashes of modern art. Lovely breakfast room and stunning views from the pool over the valley around. A peaceful choice with plenty to do in the surrounds.

Views - Outstanding and far reaching views over the surrounding countryside

Active Holiday

Sights nearby - Ronda, Seville, Granada, Cordoba and Jerez and Cadiz.

Swimming Pool - Indoor/outdoor

Recommended by - Sawdays, Tablet

Check prices

Zamoranos, Andalucía

A lovely rustic farmhouse B&B surrounded by olive groves and rolling countryside. A white washed building with charming rustic interiors - stone floors, wooden beams, fireplaces. Lovely pool and garden, lots do to in the countryside around. Excellent value.

Views - Stunning panoramic views over the surrounding countryside

Active Holiday

Value chic

Sights nearby - Alhambra in Granada, Renaissance towns of Ubeda and Baeza, both UNESCO World Heritage sites.

Recommended by - I Escape, Sawdays

Check prices

Agua Amarga (Paraje la joya)

A lovely Cortijo set in a Natural Park. Blissful green surroundings, sitting rooms with fireplaces, sunny patios and a pool, massages, and authentic cuisine. Rooms and one villa sleeping 4 are all in white with traditional furnishings. A great choice for outdoor activities and relaxation.

Great walks - Your hosts can lend you tour books and maps

Swimming Pool - Indoor/outdoor

Views - Great views from hotel

Birdwatching - Good birding near the hotel.

Recommended by - Sawdays

Check prices

Malaga, Andalucía

Romance in microcosm. This secluded hotel made up of four beautifully decorated suites perfects the art of intimacy. An understated and secluded destination.

Romantic - Good for couples.

Rural

Intimate

Local exploring

Recommended by - I Escape

Check prices

Ronda

A uniquely laid back hotel surrounded by historic buildings in Ronda. Bohemian vibes and contemporary decoration. A home rather than a hotel with its help-yourself philosophy. Great for families and local exploring.

Local exploring

Views - Great views from hotel

Less £

Town

Recommended by - I Escape

Check prices

Ronda

A remote B&B with peaceful views of the surrounding hills. Bali inspired rooms and suites in splashes of orange and turquoise. Self-catering kitchenettes are great for families. Lovely pool and lots to explore in the region. Suited to honeymooners and families.

Families

Sights nearby - Roman theatre of Acinipo. Just 15 mins drive from Ronda

Views - Great views over the Valley of Ronda la Vieja

Great walks - Stunning trails of the Grazalema Park.

Recommended by - Mr & Mrs Smith, I Escape

Check prices

Cartajima, Malaga, Andalucía

Cosy and intimate boutique hotel in centre of traditional white washed village. Charming interiors, airy rooms, great attention to detail. Log fires in the winter, extensive library. Perfect for a relaxed break.

Country Escape - A small secluded white village, nestled in the mountains and Chestnut forests, wonderful walking and laid back atmosphere.

Birdwatching - A great spot for birdwatching simply from the hotel rooftop or out in the valley.

Sights nearby - Check out nearby Ronda, with Arab Baths, great bars and Spains oldest bullring.

Restrictions on children - Allows children over 12

Recommended by - I Escape, Sawdays

Check prices

Jerez

19th-century hunting lodge on the edge of family vineyards, converted into a stylish boutique hotel for enjoying fine sherries and relaxing. Large rooms, high beamed roofs, great bathrooms. Shady garden, swimming pool, and lake. Butler service and honesty bar. Indulgent country retreat.

Country Escape - A tranquil country hotel surrounded by rolling vineyards and charming gardens, only a short drive from the town of Jerez.

Great walks - Wander through the vineyards from the hotel, bring a picnic and explore this stunning landscape.

Full of character

Romantic - Good for couples.

Recommended by - I Escape, Sawdays

Check prices

Huelva, Andalucía

A remote country house B&B set in the hills of Aracena. A striking pink building with five charming rooms and suites in pastels with watercolours, rugs, and lovely views. Sunny terraces, infinity pool, sitting room, excellent table d'hote and plenty to explore. A great choice for families.

Views - Great views from hotel

Sights nearby - Rio Tinto mining area, which includes Roman works, a cemetery, a steam engine and mining museums.

Cooking classes - Learn Catalan and Andalucian cookery

Birdwatching - Special birdwatching weeks available

Recommended by - I Escape, Sawdays

Check prices

Loja, Granada, Andalucía

Fairytale five star Andalusian 'village' set in a 1,000 acre private country estate. Olive groves, oak trees, rolling countryside. Courtyards, gardens and fountains, plus palatial rooms full of Moorish furniture and art. Fine dining restaurants, spa and pool, ideal for families.

Other Activities - Table tennis, quad bikes, petanque, kids playground

Garden - 350 hectares

Swimming Pool - Indoor and Outdoor Pools

Kids Club - Fully staffed.

Recommended by - I Escape, Frommers, Johansens, Kiwi Collection, Tablet

Check prices

Cazalla de la Sierra, Seville, Andalucía

Renovated 16th-century mill. Simple hotel in rural setting, surrounded by olive groves. White-washed walls, tiled floors, wooden beams, with a pool and extensive gardens. Plenty of local activities, from hiking to birdwatching. Ideal for families.

Families - Self contained family suites with boundless space and activities for children, plus kiddies menu and babysitters are available.

Value chic - Excellent bang for your buck at this charming guest house surrounded by leafy gardens, olive groves and orchards.

Birdwatching - There are a great wealth of birds and animals in the Sierra Norte de Sevilla, head out with some binoculars and spot them.

Great walks - Set in the Sierra del Norte Mountains, surrounded by meadows and olive groves, plus the hotel will pack you a lunch.

Check prices

Trasierra 15 rooms from £158

Sevilla, Andalucía

This statuesque family-run hotel is set in the undulating mountains of Sierra Morena. Surrounded by olive and orange groves stands a country retreat with swimming pools, tennis courts, and beautiful courtyards that make for a perfect country retreat - and with oodles of personality.

Exclusive use - If required.

Massage

House party feel - Be prepared to meet people.

Charming

Recommended by - I Escape, Sawdays

Check prices

Alajar, NOT TO SHOW

Charming and deeply rural self-catering cottages, surrounded by dramatic mountain scenery. Organic garden, orchard, local restaurant a walk away. Grass tennis courts and tennis lessons. A great base for walking in the national park and to get away from it all.

Great walks - Good for walkers.

Outstanding location

Remote - Off the beaten track.

Swimming Pool - Indoor/outdoor

Recommended by - I Escape

Check prices

Montefrio, Andalucía

Relaxing retreat up in the hills surrounded by olive groves and almond trees. The rustic rooms have panoramic views, bathrooms and Moorish features. The silk rugs, tapestries, kitchen garden, swimming pool and authentic Arabic baths make up this beautiful find only a drive away from Granada

Total relaxation - Lounge by the pool with views to the sierra, wander the fragrant gardens or soak in the spectacular Hammam- utter bliss!

Value chic - Great value for an enchanting stay, colourful tiled archways and engraved wooden doors transport you to another time.

Sights nearby - Check out Montefrio, an ancient town with multitude of restaurtants, a castle and a Roman bridge.

Great walks - Wonderful walking all around the Sierra Nevada, just ask your hosts to point out the best route.

Recommended by - Sawdays

Check prices

Albolote, Andalucía

A stunning country house hotel with sweeping countryside views. Atmospheric rooms, family suites with some four poster beds, with fireplaces, wooden beams and stone floors. Small swimming pool, gardens, good restaurant. Close to Granada, lots to do around too.

Families - 2 family rooms sleep 4.

Child friendly

Romantic Break

Views - Great views from hotel

Recommended by - Mr & Mrs Smith, Sawdays

Check prices

Níjar, Andalucía

A typically Andalucian farmhouse with stunning mountain views. A cluster of white washed cottages have rustic rooms with stone floors and private terraces. Lovely pool and breakfast patio. Walking distance to excellent restaurants and lots to do in the Sierra Nevada. Family friendly, very peaceful.

Views - Fantastic views of the Andalucian mountains.

Sights nearby - Granada.

Swimming Pool - Indoor/outdoor

Traditional

Recommended by - Sawdays

Check prices

Aracena

A fantastic little eco lodge on the edge of the Sierra de Aracena Natural Park. Simple rooms have iron beds and pretty fabrics. Lovely sitting room bar and fireplace, sunny pool, and lots to do in the forest around. Excellent value for families, nature lovers, sports enthusiasts.

Eco - Ground source energy, natural cork and lambs wool insulation plus rain & well water harvesting.

Value chic

Views - Great views from hotel

Back to Nature

Recommended by - Sawdays

Check prices

Granada (Monachil)

Fantastic guesthouse in the hills of Sierra Nevada National Park. A traditional stone building with charming rooms that blend contemporary elements with stone floors, fireplaces, wooden beams and creamy furnishings. Fantastic views from terraces, pool, excellent food, and lots of activities around.

Active Holiday

Views - Great views from hotel

Sights nearby - The Alhambra in Granada is just 5 miles away

Swimming Pool - Indoor/outdoor

Recommended by - I Escape, Sawdays

Check prices
posted Friday, 12th February 2010
comments powered by

Disqus
Search the best hotels in Andalucía