✓ Book Online Now
✓ FREE cancellation on most rooms
The Best Costa Brava Hotels for Foodies
There is far more to the Costa Brava than Sangria and fish and chips! Catalan cooking is distinct, earthy, flavoursome - and can be very inventive. After all, this is the home of the extraordinary - and experimental - chefs Ferran Adrià and the Roca brothers, whose restaurants have been acclaimed as the 'World's Best'. We have had the difficult task of sampling our way around the region to come up with some of the best Costa Brava hotels for foodies.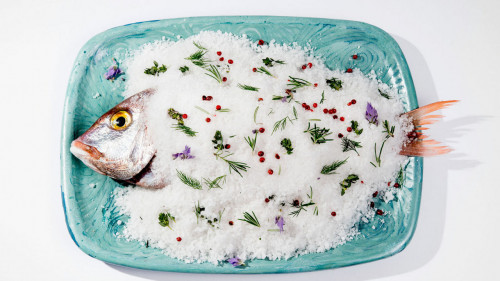 Seafood, beef, ham and cheese - particularly goats cheeses - are staples of the cooking. Rice, wild mushrooms, pork - in all its forms - are also widely found. Be sure to at least once try crema Catalana; the Catalan version of crème brulée.
Don't expect to dine early. Lunch invariably goes on until late afternoon, and restaurants often don't open again until 8.30pm. Locals saunter in at 9.30pm or 10.00pm…
Best value Costa Brava hotels for foodies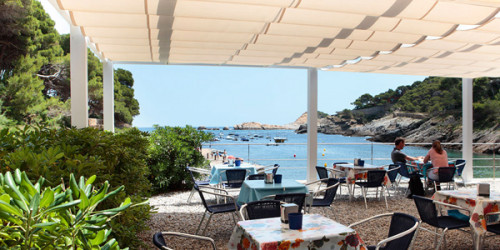 Best moderately priced Costa Brava hotels for foodies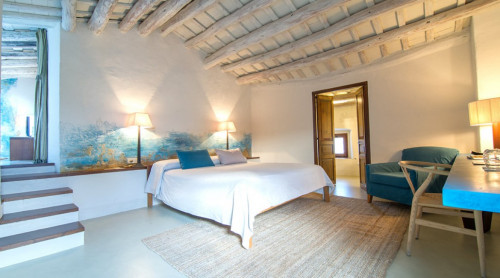 In an enviable location, close to both beaches and to medieval Begur, Hotel del Teatre is a conversion of two Catalan farmhouses. Its sleek dining room - one part with huge picture windows overlooking the garden, another part under a canopy - offers gourmet food. Rooms are cream-on-white chic, and medieval Begur is a stroll away.
Hotel Vistabella is aptly named: from its cliff-top position, it overlooks the Bay of Roses in the northern part of the Costa Brava. Make sure you book a room with a terrace; chances are you won't move. Kick off dinner with a drink in the panoramic bar, then choose from one of the four on-site restaurants.
Best luxury Costa Brava hotels for foodies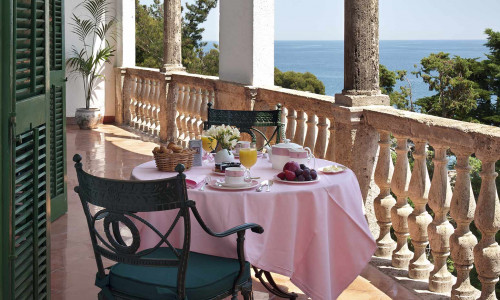 In the midst of the Empordà's wine-growing region, you can expect excellent wines - and wine-tasting opportunities - at the Mas de Torrent. You can also expect top-notch Catalan dining in the hotel's excellent, if formal, restaurant. Choose either a contemporary or classical style room - all are large and elegant - and don't be surprised to see a few well-known celebrities.
Expect five-star everything at the Hostal de la Gavina, which offers hospitality with wonderful, old-world charm (Ava Gardner and Salvador Dali are former guests). On a high, rocky promontory overlooking the beaches near S'Agaró, inside it's all cool marbles, antiques and comfortable tradition. Meals are leisurely affairs - plenty of fresh seafood - beautifully served in the white-vaulted dining room.
We hope this guide to the best Costa Brava hotels for foodies has whetted your appetite. For a full list of our choice of the best hotels on the Costa Brava, click here.
comments powered by

Disqus
Search the best hotels in Costa Brava