✓ Check Availability
✓ Save time, save money
The best rural hotels on Menorca
Menorca is not just about beach life. It has a peaceful interior of fields and gentle hills that are perfect for walking, cycling or horse-riding. Two of the major features of the landscape are the rocky mounds and megalithic monuments that litter the interior; a reminder of the island's prehistoric past. These make good landmarks for any walks, and many of the best rural hotels on Menorca are well located with walks from the doorstep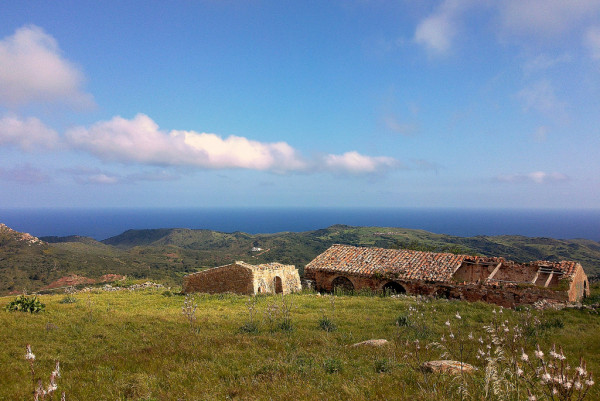 Flickr user Manua1971
You can combine inland walks with stretches of coastline. Restoration work to many of the island's original coastal paths means you can walk between many of its hard-to-reach coves. There are also plenty of cycle lanes criss-crossing the interior.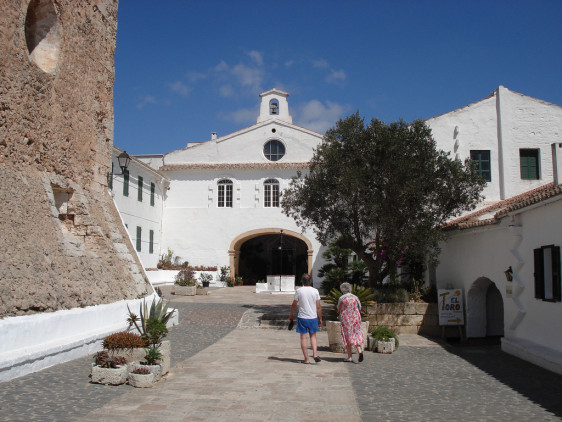 Flickr user Helen
One of the best times to visit is in early spring when the almond blossom is at is most bewitching. Temperatures in the months at either end of the peak season are still warm enough for pleasant T-shirt strolling.
Our choice of tMenorca's rural hotels includes agriturismos, country houses and adults-only retreats. Use the guide below and start to plan your break.
For excellent value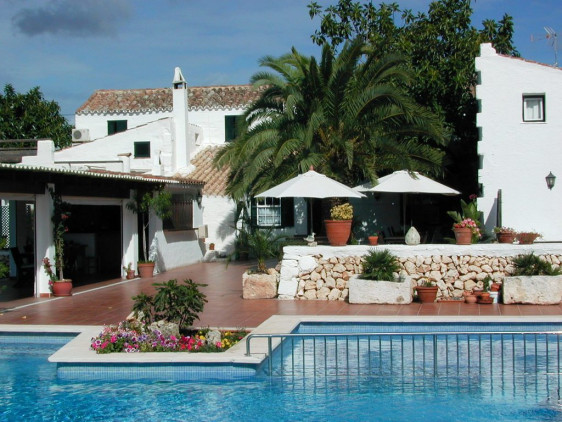 For a rural hideaway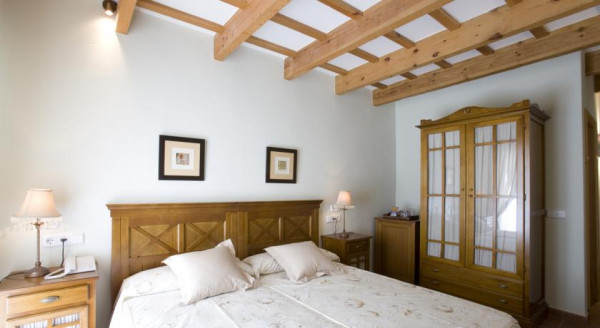 For an agriturismo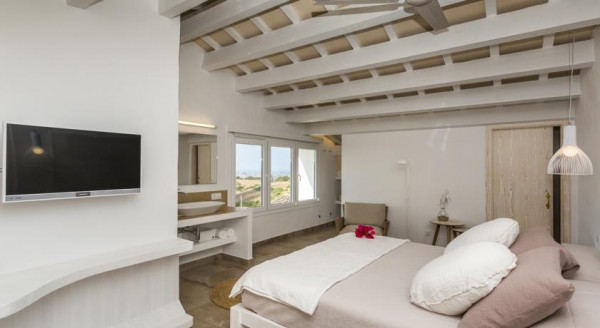 For adults only luxury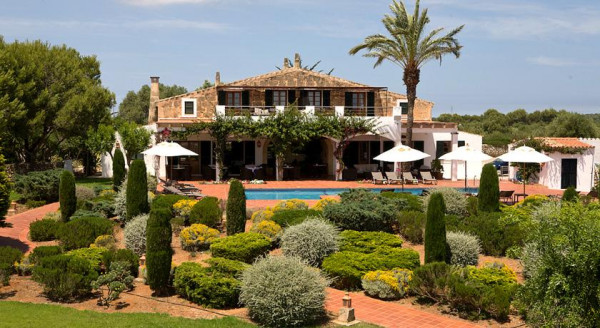 Menorca may have plenty of lovely beaches but the island's interior is the place to be if you want a relaxing holiday with the option of some great walking. Our choice of the best rural hotels on Menorca will help you find the perfect retreat. But if you're still undecided expand your search to include all the best placdes to stay in Menorca or conact a friendly guru for advice.
Sant Lluis, Menorca

Located just outside Sant Lluis and only 1.5km from the nearest beach, Alcaufar Vell has been created from an old stone mansion. Twenty one simple yet stylish rooms all with whirlpool baths. Dine under the olive trees on Mediterranean & Menorcan specialities.

Restaurant - Superb restaurant serves Mediterranean cuisine with Menorcan specialities. Much of the produce is grown on the estate.

Swimming Pool - Outdoor Pool

Full of character

Traditional

Check prices

Mahon

Set in a peaceful garden with swimming pool, this secluded hotel offers an escape from the coastal crowds. The bedrooms have a traditional feel - with exposed beams and tiled floors. Enjoy meals at the hotel or take a short drive to the nearby seaside town of Mahon. A great value stay.

Hideaway - Tranquil gardens, inviting pool, away from the hustle and bustle of town

Value chic - Traditional accommodation and a welcoming stay all at a great price

Kayaking - Hire kayaks to explore island caves

Great walks - Explore the famous Cami de Cavalls

Check prices

Menorca

This former farm house is walking distance from the amenities of town. The exterior is all white-washed walls whilst inside the rooms are decorated in a country style with terracotta floors. Breakfast and dinner are served whilst a packed lunch is available. Perfect for exploring the nearby beaches!

Great walks - Cala Binigaus, Santo Tomas and San Adeodato beaches are a cross-country walk away. Walking maps are available from reception.

Sights nearby - Nearby points of interest include Sant Agustí prehistoric settlement and the Cave of the Doves

Sailing - Boats can be arranged through the hotel

Swimming Pool - Indoor/outdoor

Recommended by - I Escape

Check prices

Es Mercadal, Menorca

A traditional Menorcan house dating back to 1869 set in a quiet village in the rural heart of the island. Four bedrooms and two suites individually decorated with exposed wooden beams and terracotta tiles in a charming rustic style. A haven of peace and quiet away from the crowds.

Local exploring - Situated right in the rural heart of the island, so there's easy access to all other parts

Traditional - The property dates back to the 19th century and has been restored in keeping with the period.

Great walks - Menorca is a paradise for hikers and the property is located at the foot of Monte Toro

Hideaway - A rural hideaway, far from the crowds on the beach

Check prices

Es Migjorn Gran, Menorca

A quaint country house dating back to the 1800s offering guests five homely bedrooms. Terracotta tiles, exposed beams and comfortable beds. The hotel has a popular restaurant with outdoor terrace dining and views of the S'Engolidor ravine. A charming spot with lots of character.

Hideaway - Located in a charming village experience a more rural side to Menorca

Diving - Diving on offer at nearby beaches

Views - Great views from hotel

Great walks - Good for walkers.

Check prices

Ciutadella de Menorca

Family owned agriturismo offering both B&B and self catering accommodation. Countryside location just a mile from the beach at Cala Morell and close to Ciutadella too. Simple clean rooms, plus lovely outdoor pool. The perfect place for a spot of authentic local charm.

Swimming Pool - Lovely Outdoor Pool

Full of character

Traditional

Back to Nature

Check prices

Ferrerias, Menorca

Family friendly authentic agriturismo in the centre of Menorca. Seven rooms and six apartments are simply and traditionally furnished. Ideal rural island getaway for groups or families with lovely pool

Swimming Pool - Lovely Outdoor Pools

Traditional

Back to Nature

Check prices

Ferreries, Menorca

A quiet, adults only retreat away from coastal crowds with a swimming pool, sun terrace and BBQ area. Bedrooms have a modern farmhouse-chic feel with exposed wooden beams, crisp white-washed walls and some with private terraces. Come for total relaxation and glorious panoramic views.

Local exploring - The entire island is fairly accessible from this central location.

Views - From its elevated hilltop position the property has wonderful panoramic views

Great walks - Good hiking routes for all abilities on your doorstep.

Restrictions on children - No children

Check prices

Ferreries, Menorca

A romantic hideaway amidst lush countryside and vineyards, just 3km from the beach. A traditional country house with boutique contemporary interiors. Minimalist white washed rooms have lots of natural light and balconies. Lovely gardens, and swimming pool. Adults only retreat.

Luxury

Romantic Break

Sights nearby - Castle of Santa Àgueda, the 18th century Saint Bartholomew's church and a Neolithic settlement.

Restrictions on children - Over 18s welcome.

Recommended by - I Escape

Check prices

Sant Lluis, Menorca

Simple, unpretentious and informal rural hotel outside the town of Sant Luis. It's owned by an English woman who moved to Menorca 20 years ago. Lovely pool area and mature garden inspired by the Italian riviera. Good for groups and couples. Adults only.

Hideaway - A picturesque and peaceful adults only country abode, nestled amongst bougainvillea filled gardens with a charming pool.

Sights nearby - Near to the British fort of Marlborough, the cove of San Esteban and several archaeological sites like Trepucó and Trebalúger.

Great walks - Make the most of the stunning hikes on the Menorcan Biosphere Reserve.

Restrictions on children - Adults only

Recommended by - Fodors

Check prices

Sant Lluis, Menorca

A short walk from Sant Lluis Village, Son Tretze is an adults only B&B offering a peaceful haven. Spacious bedrooms are tastefully decorate in rustic chic style - all with private lounge area or sun terrace. Just five mins from the beach yet a world away from the crowds.

Local exploring - Well placed for exploring Mahon and the surrounding area.

Great walks - An abundance of hiking tracks in Menorca for all abilities

Sailing - Departure from the port of Mahon

Swimming Pool - Outdoor pool

Check prices

Alaior, Menorca

A collection of contemporary chic farmhouses surrounded by grass plains. Modern minimalist rooms and suites have all white everything, parquet floors, balconies, some have private pools, and all the mod cons. Award-winning chef, extensive spa, and relaxing vistas. Peace and tranquility.

Views - Wonderful views over to the Mediterranean

Foodies - Award-winning chef.

Luxury

Spa breaks

Recommended by - Mr & Mrs Smith, CN Traveller, I Escape

Check prices

Ciutadella (Menorca)

A beautifully restored 17th century home set in luscious flower-filled gardens with swimming pool, just a short drive from Ciutadella. Rustic chic rooms with terracotta tiled floors, exposed stone walls and beamed ceilings. Comfy communal lounge areas and authentic Menorcan cuisine.

Local exploring - A great base for exploring Ciutadella and the surrounding area.

Hideaway - Off the beaten track location perfect for a holiday away from the crowds

Views - The property benefits from both country and sea views.

Sailing - Enjoy a sailing trip from nearby Ciutadella

Check prices
comments powered by

Disqus
Search the best hotels in Menorca