Hotels on Tenerife for a walking holiday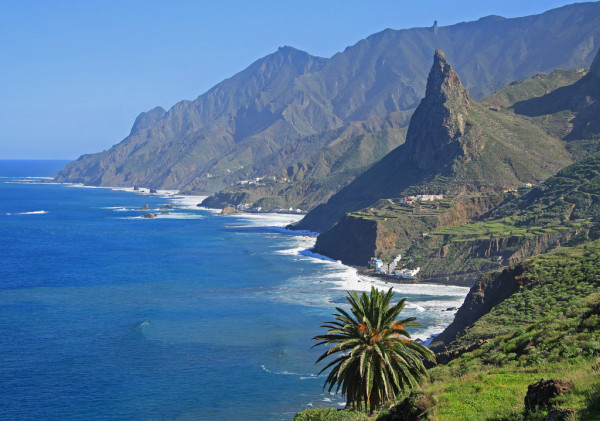 Fickr user vil.sandi
With Spain's highest mountain, Teide (3718 metres), dominating every viewpoint, it is not surprising that Tenerife offers some of the finest walking in the Canary Islands. Like a child's drawing of a mountain, Teide is an almost perfect peak, and is surrounded by a moonscape of dusty-red, volcanic rock formations in what is Spain's largest national park. If you don't feel you can manage the climb to the top of Teide, there's a handy cable-car that gets you to within an hour's walk of the top. And one of our pick of hotels on Tenerife for a hiking holiday is handily situated within the boundary of the park.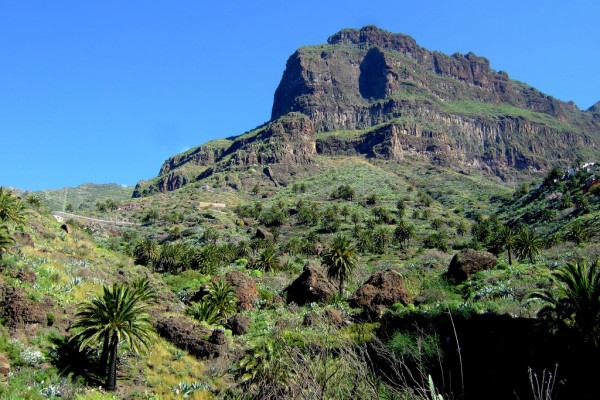 Fickr user Elizabeth Gomm
The Anaga Mountains, in the north, offer further walking opportunities as does the Parque Rural de Teno in the North West. Here, you'll find the lovely mountain town of Masca. Another good base is La Orotava, inland from the handsome resort of Puerto de la Cruz and surrounded by a pine-clad valley of vineyards and chestnut trees.
The owners of the best hotels on Tenerife for a walking holiday are usually knowledgeable about the best walks and viewpoints, so don't be afraid to ask for advice.
Tenerife's Best Hotels for Walkers
For stunning views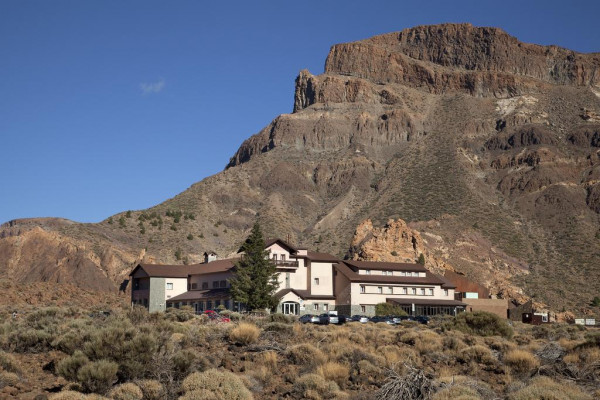 In a perfect location in the mountains near Teide National Park, the rooms - most with balconies - at Hotel Villalba enjoy stunning views. Rooms are unpretentious, plus there's an indoor pool.
Parador de las Canadas del Teide is the only hotel located within the national park. It boasts jawdropping views, traditionally elegant rooms and an excellent restaurant.
For a luxury stay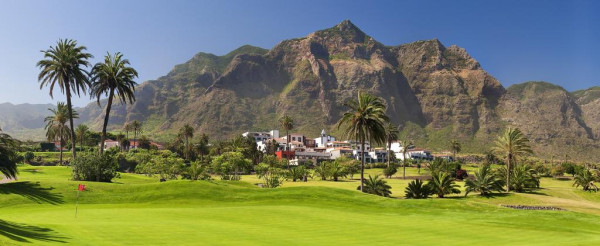 The adults-only Hacienda del Conde is tucked away near the sea and under mountains and well away from touristy Tenerife. Rooms are smartly contemporary, and there's a choice of pools and restaurants, as well as a spa.
Nothing here that fits the bill?
Expand your search to include all our recommendations for the best places to stay in Tenerife,
check out all our picks of the best hotels for a walking holiday in the Canary Islands,
or contact a friendly guru for advice.

Romantic Break - With intimate luxurious suites, an extensive range of restaurants and an adults only policy it's perfect for a romantic break.

Total relaxation - Soak up the soothing seculuded atmosphere, excellent service and deluxe spa with a range of treatments.

Sights nearby - Visit the picturesque seaside village of Garachico, five miles from the hotel.

Sailing - Sail around the coastline to the stunning cliffs of Los Gigantes.

A fabulous five-star hotel off the Tenerife tourist trail. With plush rooms, three restaurants, two swimming pools and an extensive spa, it caters to all preferences. Golfers will cherish the superb Ballesteros designed course facing the sea. Adults only - perfect excuse to leave kids at home. See More

Check Availability

Hotel Villalba

Vilaflor, Tenerife

27 rooms from £108

Total relaxation - With a deluxe wellness centre, sauna, hot spring bath, lovely gardens and an outdoor pool, it's the perfect spot to unwind.

Back to Nature - Set high in the mountains on Tenerife, just on the edge of the Teide National Park, it's removed from the tourist bustle.

Great walks - Tucked away in this stunning landscape there are loads of walking routes around El Teide and beyond.

Restrictions on children - Adult only.

Hotel Villalba is a relaxing hillside retreat set in the mountains near the Teide National Park. The rooms are modestly decorated and feature attached balconies with great views out over the surrounding valley. Explore the nearby UNESCO World Heritage El Teide and its lunar landscape. See More

Check Availability

Views - Wonderful panoramic views of the Teide cone, the Chaorra crater, and the White Mountain.

Restaurant - Specialising in traditional Canary Islands dishes

Sights nearby - The botanical garden in Puerto de la Cruz.

Back to Nature

The only hotel on Tenerife in a Nature Reserve. Fantastic views towards the mountains, an excellent restaurant, charming rooms, gym and pool. A remote spot with lots of fresh mountain air. A back to nature holiday in the great outdoors. See More

Check Availability
posted Tuesday, 3rd March 2020