20 Best Hotels in Amsterdam for Couples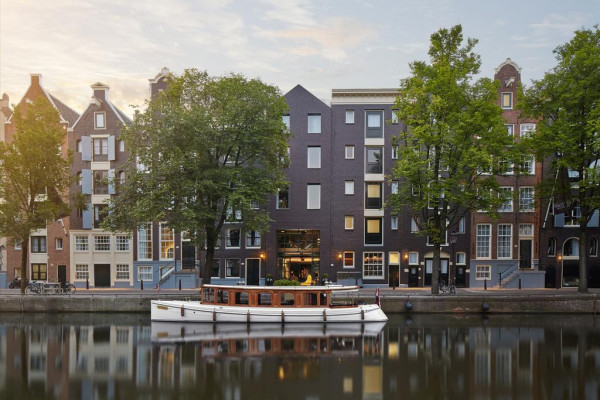 Amsterdam is rife with opportunities for romantic moments, what with the canals, the floating flower market, the art galleries and museums, the pokey streets lined with bars and boutiques, and the historic atmosphere. It's fun too! A great city to share with someone special because it's so easy to explore on foot and so lively and varied. Our Gurus had no trouble recommending the most romantic hotels in Amsterdam. From stunning canalside historic property conversions, to five star grand dames and even a cosy little hideaway just out of town. Use our guide to the best hotels in Amsterdam for couples and start planning your special getaway!
For the Romance of Amsterdam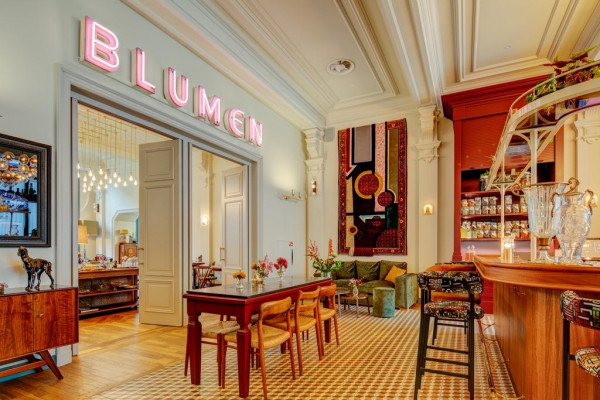 The Hotel Mercier is in a gorgeous old building in bohemian Jordaan, and offers lovingly restored original features combined with stylish contemporary comforts that err slightly towards the minimal. There are 48 rooms and suites, all individually designed and laid out — the largest offer split level living, with loads of space, and vintage pieces. The bar is elegant, and there's a chic cafe too, plus a comfortable lounge.
The hotel Seven One Seven Hotel is a beautiful nine room hotel converted from a former sugar merchant's residence on the Prinsengacht, close to the Rijksmuseum. Each room and suite is individually decorated with antiques that make the most of original features, a chic colour scheme, and original art. There's also an extremely elegant sitting room, and a lounge, plus a chic dining room that serves an elegant breakfast. The service is attentive without being fussy, and it feels very personal.
For the Album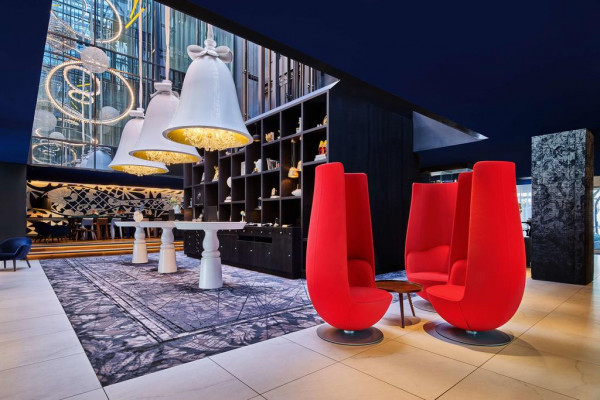 The Andaz Amsterdam is a showcase of bold design. Everywhere you look someone has taken time to create something special for the Andaz, from the garden to the spa, the lobby, restaurant, bar, library and the122 rooms and suites. Expect murals, chandeliers in bells, giant spoons or fish, pod-like bathtubs, contemporary stained glass and unexpected artworks. Unforgettably wow.
The Hotel Twenty Seven is a small, extremely elegant hotel, super centrally located, in Dam Square, close to Centraal Station. Occupying an old townhouse, the Twenty Seven has just 16 rooms and suites, opulently dressed, with golden velvet furnishings, marble bathrooms, luxurious details, and seriously fancy design pieces — including a circular bed and a telescope in the attic suite. The views are incredible, and the bar and restaurant are nothing short of beautiful.
For a Special Occasion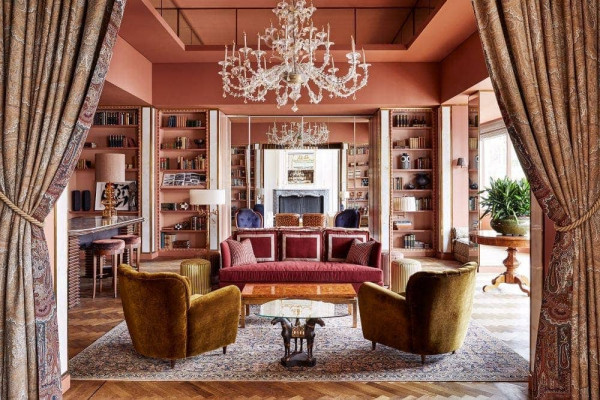 The Hotel de L'Europe is a stylish, central, luxurious pick, right on the water at the corner of the Amstel and the Rokin. Maybe luxurious deserves to be mentioned first, because the Hotel de L'Europe does classical luxury brilliantly; think beautiful lighting, oil paintings, mahogany, large windows, fine linen and large, marble bathrooms. There are 88 rooms and suites in all, plus two Michelin recommended restaurants and a state-of-the-art spa.
The Hotel Toren is an opulently dressed, 40 room hotel converted from neighbouring 17th century townhouses on the Prinsengracht canal. If your idea of romantic includes velvet drapes, oil paintings, elegant lampshades, gilt and dark wallpapers, then Toren is for you. Each room is different, so make sure you pick your perfect match. There's a lounge, where small bites are served, and a cocktail bar, which doubles up as a breakfast room. There's also a leafy terrace.
For an Intimate Escape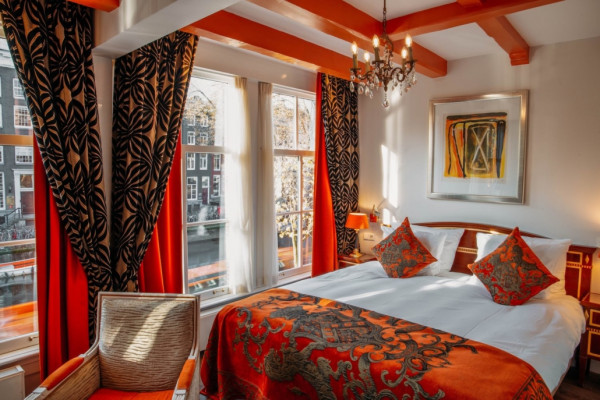 The Ambassade Hotel is another beautifully converted collection of 17th century townhouses in central Amsterdam, surrounded by canals. Ten houses have been joined to make the hotel, which has 58 rooms and suites, all individually decorated with bags of style, contemporary art, and plenty of luxurious detail. The hotel also has a gorgeous library, a breakfast room and salon with fantastic canal views, and a fine dining restaurant.
For a City Break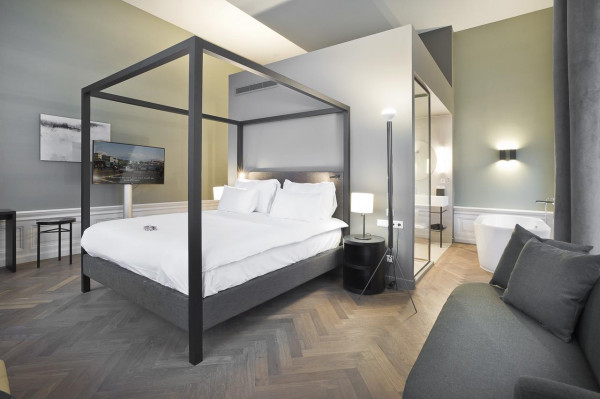 Pestana Amsterdam Riverside is a five star hotel in De Pijp, on the Rijksmuseum side of the Amstel. Its 154 rooms and suites are split between the original historic building and a neighbouring contemporary building. The interiors of both are elegant, crisp and contemporary, with a soft grey colour palette, and a range of luxury extras. The hotel has a spa and gym too.
For Art Lovers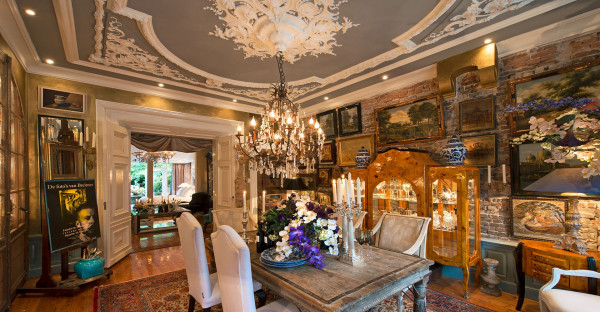 Breitner House is a two room boutique hotel converted from an elegant townhouse on the edge of the Oosterpark. This is a special building, beautiful decorated, with large light-giving windows, and a history of artist residents, including George Breitner and Isaac Israel. Expect books, antiques, chandeliers, murals, plants, a music room and plenty of art. You're off centre, but only 15 minutes from the Museum Quarter by public transport.
For a romantic Weekend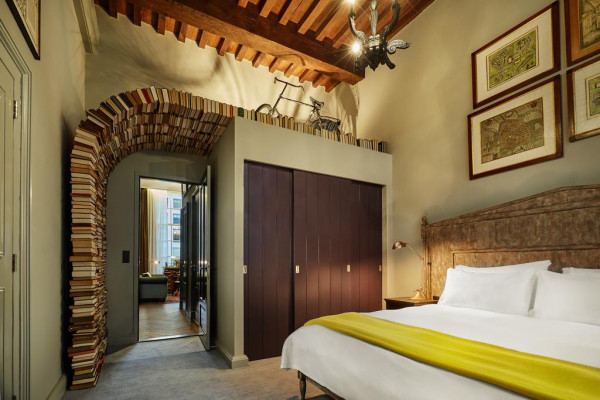 The Pulitzer Amsterdam has an impressive 225 rooms and suites, spread through an even more impressive 25 interlinked 17th and 18th century canal houses. It provides a wonderful combination of traditional Dutch living and architecture, and contemporary style and comfort. Guests can expect plenty of canal views, and charming original features in some of the rooms, plus contemporary art and design and all the mod cons. The Pulitzer is in cool Jordaan, close to all the main sights of Amsterdam. and surrounded by hip boutiques, bars and restaurants. The courtyard, which spreads between the buildings, is incredible, and the Jansz restaurant is superb.
The Dylan Hotel is a cool, canal-side pick, with 40 rooms in a range of shapes and sizes. The decor is a smart blending of the building's original features and contemporary style and ideas. There's also a courtyard, a sophisticated bar and a Michelin-starred restaurant. There's also a small spa and gym. This is a smaller, but very vibrant choice.
For First Timers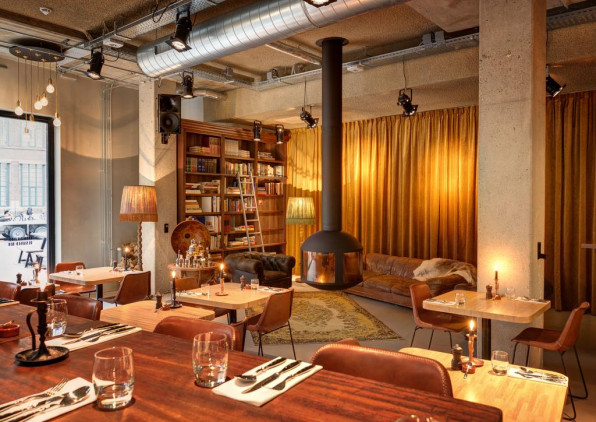 The Hotel V Nesplein is a slick and spacious city break hotel, with Victorian industrial chic decor in its 42 rooms and suites, and in its buzzing bar and restaurant — which are popular with locals as well as visitors. The central location makes it perfect for a flying visit, but it's on a side street, so you should get a peaceful night's sleep. And the staff are definitively of the sort who'll help you fit in and have the best possible visit you can.
The Hotel Estherea is on a stretch of the oldest canal in Amsterdam, a magically converted 17th century townhouse, now offering 71 rooms and suites. Guests can expect chandeliers, vibrant wallpapers and fabrics, panelling, and incredible detail. Breakfast is worth waking up for, and drinks are worth staying up for.
For Cool Design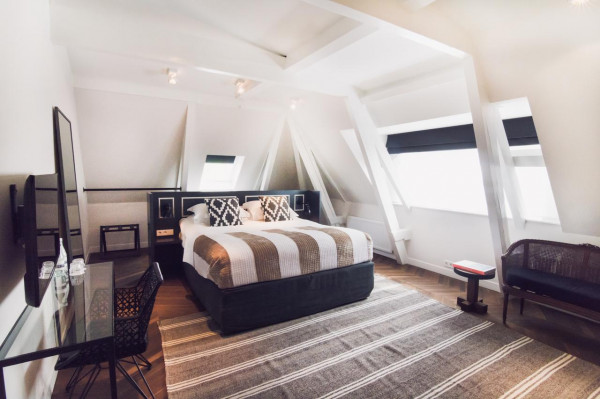 Morgan & Mees is a cool yet cosy boutique hotel in the chic Westerpark district close to Jordaan. The exterior has a post-factory vibe, and there's something of the industrial in the monochrome interiors, but a lot going on beside — like contemporary art, individually laid out rooms, and really cool rugs. There are just nine rooms, which vary in size and luxury; book a suite for living space and a freestanding bath. The restaurant and bar are cool too.
For Foodies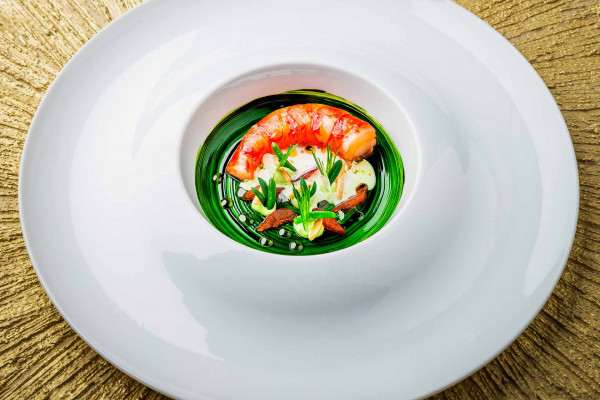 The Hotel Okura is a high-rise hotel outside Amsterdam's canal circle, but with a great view of it from many of its higher floors. It has 300 rooms and suites in a range of sizes and shapes, but all of them are simple, but luxurious, with plenty of space and elegant details. It also has an extensive spa, with a hammam, sauna steam room and hot tubs, and four restaurants — two with Michelin stars.
For Something Different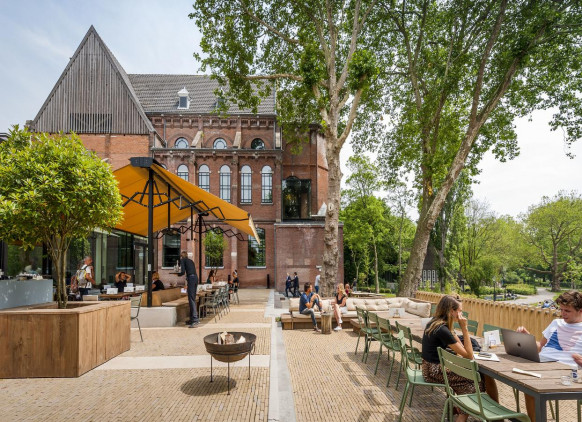 The Hotel Arena is a large hotel just outside the centre of Amsterdam right by leafy Oosterpark. The best of its 139 large and inviting rooms and suites have panoramic views of the city, or of the Oosterpark, and all of them feature vintage and contemporary design pieces, high ceilings, large windows and enough light to have pot plants. All very bright and inviting. The hip cafe/restaurant has great options for each meal, and a fresh choice of cocktails too.
The Inn on the Lake is outside of Amsterdam, on a picturesque lake in Broek in Waterland. It's peaceful and beautiful, and well linked to Amsterdam by train. The inn has just four suites, all elegantly decorated in muted colours, with large, comfy beds, lovely terraces, and original features. Meals are offered on request.
Best B&BS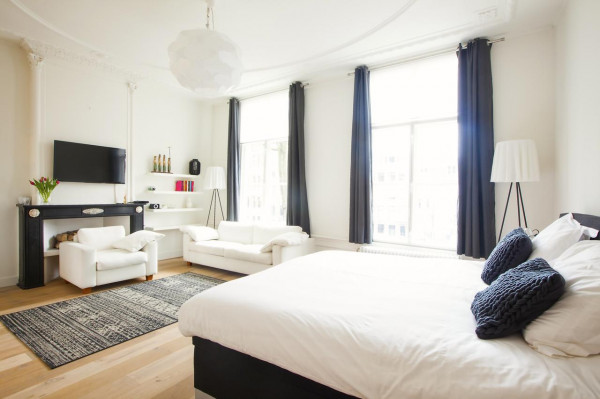 The Mokum Suites comprises two B&B suites in an historic property in the canal district. This is the perfect place to stay if you want to pretend you're a local. Large windows guarantee incredible canal views, but also a light, airy space. The high ceilings and original features help too, and the white walls, and white furnishings are fresh and crisp.
La Remise is another small, stylish B&B in a chic and central residential district. Its three rooms are decorated in pastel colours and feature contemporary art and design pieces — book the Sud Room if you'd like a King Size bed and extra living space. Breakfast is complimentary, and served in the breakfast room, which also has cooking facilities.
Still not sure where to book?
posted Wednesday, 17th August 2022
Search the best hotels in Amsterdam