✓ Book Online Now
✓ FREE cancellation on most rooms
UK Smoking Hotels - The Best Hotels with Smoking Areas in the UK
When the smoking ban came into effect in the UK in 2007, a few hotels, restaurants and bars tried to find ways to get around the legislation. But such efforts were soon stubbed out. So far, so British and law-abiding. But in the last few years encouraging green shoots of semi-rebellion have been appearing. Several UK smoking hotels now have cosy outdoor smoking areas or COSAs. It is still thoroughly law-abiding in that they are at least 50% open but the grander the hotel, the more kitted out they are.
Outdoor heating is universal but whether that is a gas-fired patio heater, an open fire or even under-floor heating depends on where you light up.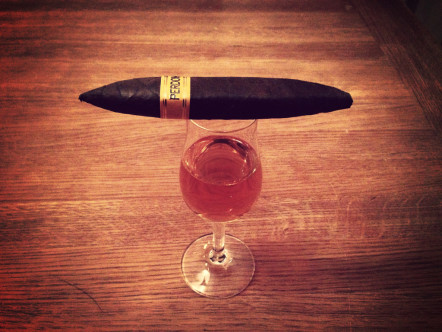 stefan json
Here is our selection of the best smoking hotels in the UK. A smoking hotel is not one where you can smoke anywhere but one which has a place specially for smoking. Please feel free to call or email a friendly guru for advice. Contact
UK Smoking Hotels - London
London is a smoker's delight, particularly if you like to linger over a big fat cigar. The Dorchester on Park Lane is a super-luxurious hotel in a magnificent location overlooking Hyde Park in an area rich with smoking hotels.
The iconic thirties building is filled with traditional luxury touches from the gold leaf in the public areas to the marble bathrooms to the chintzy four-poster beds in some bedrooms and suites.
But there is plenty that is modern too. The spa is outstanding, Restaurant Alain Ducasse has three Michelin Stars and is one of several restaurants. There is a great cocktail bar and a place for smoking. For an opulent treat, it's all here.
London (Mayfair)

Iconic hotel whose signature is traditional British luxury and service that's out of this world. Ritzy-yet-comfortable rooms, Italian marble bathrooms and opulent central lounge that's a riot of gilt, fabric, statues and chandeliers. The place to go to be treated like royalty.

Spa - Opulent and art deco inspired

Four poster beds - For romantics.

Landmark - Comes with a reputation.

Sights nearby - Well located for major sights.

Recommended by - Tablet, Fodors, Frommers, Kiwi Collection

Check prices
Up the road at The Goring, a well-known London hotel even before the Duchess of Cambridge and her family spent the night before her wedding there, the vibe is definitely country house in the city. And like many a country house, smoking is permitted in certain areas.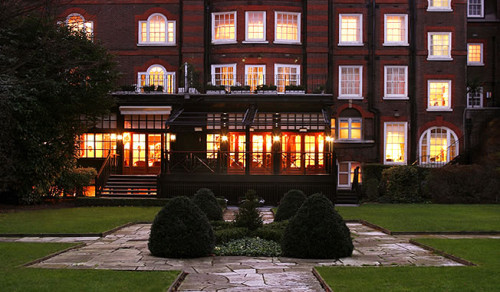 The family run most homely among smoking hotels in the UK now has its fourth Mr Goring in charge. It is traditionally comfy while keeping up to date with its service and food.
London

A family-owned luxury hotel in the heart of Belgravia with manicured lawns, award-winning high tea and proximity to some of London's most famous sights. Plush carpets, antiques and designer fabrics make up the rooms. Do not miss fine dining at the Michelin star restaurant. Magical stay.

Sights nearby - Great for Buckingham Palace, Westminster, Mayfair, Knightsbridge, Sloane Street and the Royal Parks.

Great walks - Green Park in the summer is a sea of green with deck chairs for people to lounge in and relax.

Traditional - The property has a quintessentially English feel.

Full of character

Recommended by - Frommers, Good Hotel Guide, Small Luxury Hotels, Michelin Travel, Tablet

Check prices
UK Smoking Hotels - Outside London
Outside London at Pennyhill Park in Surrey, you are only 45 minutes from central London (if you don't travel at rush hour) and half an hour from Heathrow (ditto) but surrounded by over 100 acres of parkland.
The spa is particularly luxurious and there is tennis and golf available to work up an appetite for dinner in one of the two restaurants. And if you work up the appetite for smoking a cigar over dinner, that can be accommodated.
Bagshot, Surrey

Creeper clad 19th century country house hotel. Michelin-starred restaurant and award winning spa just half an hour from Heathrow. Country style with lavish facilities.

Spa - The fabulous spa boasts eight indoor and outdoor pools, plus canadian hot tubs, treatments and much more.

Traditional

Swimming Pool - Indoor/outdoor

5* Luxury - Very high service standards.

Recommended by - Tablet, Johansens, Small Luxury Hotels

Check prices
Further South in Hampshire, Lime Wood Hotel in the heart of the New Forest is a beautifully restored and extended Georgian house. If you didn't know it had been renovated by two architects and an interior designer, you might well guess as you wandered its traditional yet restrained rooms and corridors.
UK Smoking hotels tend to have good restaurants and there are two here, one smart and one more informal and family friendly. There is a state of the art spa but more homely pursuits of foraging and boating can also be arranged. As can the traditional pursuit of smoking.
Lime Wood 32 rooms from £195

Lyndhurst, Hampshire

Scintillating luxury hotel in a superbly redesigned Georgian house in the heart of the New Forest. Wonderfully comfortable beds in large rooms all with unique features including free standing baths, fireplaces or four posters. A superb restaurant curated by a celebrity chef. Countryside perfection.

Exclusive offer - Lastminute offers

Foodies - A super chic restaurant, serving Anglo-Italian fare. A product of Lime Wood's Luke Holder and high-profile chef Angela Hartnett.

Families - Extra beds allowed in rooms, kids activities on site and baby sitting facilities makes this an obvious choice for parents.

Country Escape - A beautifully renovated country house situated in the heart of one of the UKs finest National Parks.

Cooking classes - The excellent Hartnett Holder &Co Backstage cookery school has a wide variety of hands on courses.

Recommended by - Mr & Mrs Smith, I Escape, Tablet, Good Hotel Guide, Johansens, Kiwi Collection, Relais & Chateaux, Sawdays

Hotel Website
North west of London, Ellenborough Park Hotel, near Cheltenham in Gloucestershire has wellies and umberellas available to borrow for guests who fancy a walk but that makes it sound altogether more hearty than it needs to be.
In terms of UK smoking hotels, this would have to be one of the most extravagant. Luxury suites have opulent four-posters and Nina Campbell interiors. There is a long list of indulgent treatments available in the spa and a heated outdoor pool.
The food is good and there are Range Rovers ready to whisk guests to nearby Cheltenham racecourse on race days. Smoking in the Range Rover might be frowned upon but there is somewhere to light up in the hotel.
Cheltenham (Southam)

16th century rambling manor restored to its former glory in a beautiful Costwolds setting. Opulent luxury suites boast antiques, four posters and Nina Campbell interiors. A serious country house hotel, with spa, pool and gourmet dining for the ultimate indulgent getaway.

Country Escape - Set in 90 acres of stunning National Trust land, with flower filled gardens and a lovely heated pool, just outside Cheltenham.

Spa breaks - A well equipped spa with a juice bar, mood showers and an extensive treatment list using therapies from the East and West.

Great walks - Borrow hunter wellies and brollies for a stroll in the Cotswolds.

Traditional - Traditional country house style with Nina Campbell interiors.

Recommended by - Johansens, Kiwi Collection, Mr & Mrs Smith

Check prices
On the other side of Cheltenham, nearer Cirencester, Barnsley House is a top pick from the lists of UK smoking hotels. It too has a deeply sybaritic spa. This dreamy Cotswolds spot also has a glorious garden having been the former home of renowned gardener Rosemary Verey; a top notch view for those who fancy a quick post prandial puff.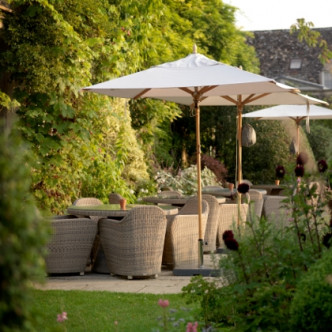 In its first few years as a hotel with its red leather padded bar it attracted a noisy Loadsamoney clientele but it has since been re-decorated in a way which suits this classy house far better and has come into its own.
Smoking is permitted and the terrace is a truly delightful place to sit on a summer evening, or any evening if you are dressed for it.
Cirencester (Barnsley)

An imposing Cotswold house set within stunning (deservedly famed) gardens. Gorgeously renovated rooms are light, airy and full of mod cons. The chic modern interiors, indulgent spa and contemporary British cuisine make it hard to leave! A popular rural escape for urbanites.

Exclusive offer - 4 nights for the price of 3

Romantic Break - A stately home with indulgent chic interiors- think dual baths, large suites and a pampering spa.

Country Escape - A rural abode on another level, the ultimate luxury getaway in stunning surrounds.

Great walks - This area is littered with beautiful walks, ask at the front desk to be pointed towards a favourite.

Cooking classes - The nearby reputed Foodworks Cookery School offers a number of different classes for various levels.

Recommended by - Mr & Mrs Smith, Frommers, Good Hotel Guide, Johansens, Kiwi Collection

Check prices
UK Smoking Hotels - The West Country
Outside Bath in Somerset, the Swan Hotel in Wells, right next to the cathedral is a former coaching inn and smoking hotel with truly spectacular views. It is not only the suite which has great views, there are smaller cheaper rooms from which you can enjoy the same view as the people downstairs in the suite.
Part of the Best Western chain, it is great value. Any nearer the Cathedral and smoking here might feel wrong, but it is far enough away for smokers to enjoy the smoking facilities without any feeling of discomfort.
Wells, Somerset

Stunningly located old coaching inn opposite Wells Cathedral. Opulent rooms mix tradition with contemporary. Gold embellished wallpaper, chintz fabrics and some have free standing copper baths. Contemporary British fare served in an oak paneled room. Ideal for exploring Wells and its surrounds.

Romantic Break - Original four poster beds, log fires and views of Wells Cathedral combine to create this unique and utterly romantic getaway.

Local exploring - Well situated to explore the small historical city and the beautiful surrounding countryside.

Sights nearby - Visit the 13th century Wells Cathedral, this majestic sight is literally across the road.

Local markets - Scour the bi-weekly farmers market, packed with the cream of the local produce.

Recommended by - Frommers

Check prices
Next door in Devon, the Hotel Endsleigh is set in the kind of countryside that would tempt even the most stubborn non-walker in to a pair of wellies. Stylishly designed interiors by Olga Polizzi compliment the glorious garden and terrace.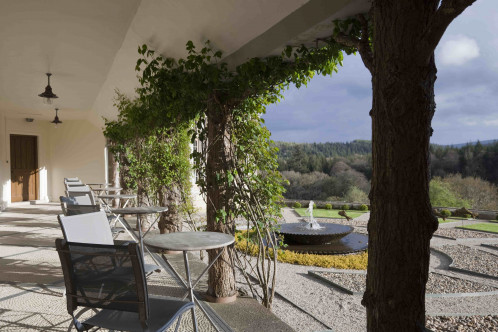 Built for the Duke of Bedford in 1812 as a shooting and fishing lodge, when it must have been the scene of some raucous parties, the house now seems infused with peace and calm. Some guests will always feel calmer in smoking hotels. There is a private stretch of the River Tamar which can be used for fishing and a place for a contemplative smoke in the evening afterwards.
Milton Abbot, Devon

Historic shooting lodge offers an intimate, Olga Polizzi styled stay. Relax in the stunning grounds or in the library. Beautiful rooms overlook the valley and stretch of private river. Italian meets Spanish cuisine with Jose Graziosi's delicious dishes. Good for outdoor-types and families.

Families - Babysitting and monitors available plus such delights as picnics (complete with lanterns and blankets) in the grounds.

Honeymoons - Fairytale suites, gourmet cuisine, cosy fireside sofas and incredible grounds for strolling hand in hand- enchanting!

Country Escape - Extensive grounds for fishing, shooting, and rambling, plus plenty of comfy armchairs for the weary walker!

Sights nearby - The National Trust and its stately homes make for a great day exploring - Cothele House, Saltram House and Castle Drogo.

Recommended by - Mr & Mrs Smith, I Escape, Good Hotel Guide, Kiwi Collection

Hotel Website
UK Smoking Hotels - The North of England
Heading north, the Devonshire Arms at Pilsley in Derbyshire is one of four pubs owned by the Duke and Duchess of Devonshire, two in Derbyshire on the Chatsworth Estate and two in Yorkshire on their Bolton Abbey estate.
The seven bedrooms are cheerful and bright with good bathrooms and the food is traditional, well-cooked pub food, much of it grown or raised on the Chatsworth Estate. A proper English pub with smoking accommodation.
Pilsley, Derbyshire

Stylish country pub with occasional antiques and great bathrooms, interior designed by the Duchess of Devonshire. Good food from the Chatsworth Estate, and walks from the door.

Great walks - Extensive walks around the estate.

Sights nearby - Close to Chatsworth.

Recommended by - Sawdays

Check prices
The Feversham Arms in the village of Helmsley in Yorkshire is near Castle Howard where Brideshead Revisited, the Downton Abbey of the eighties was filmed. Modern comfort at its best is what you get here with a heated outdoor pool, well-designed spa and 33 modern comfortable bedrooms with good bathrooms, some with roll-top baths.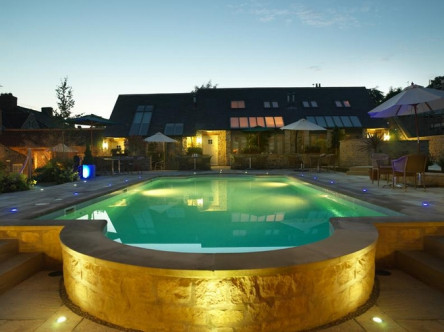 Attention to detail is good with beds made up with Egyptian Cotton sheets and duck down duvets or sheets and blankets if you prefer. Like all UK smoking hotels, smoking in bed is not permitted. But smoking in peace can be arranged elsewhere.
Helmsley, Yorkshire

Chic old York stone inn and spa located in a picturesque Yorkshire village. Contemporary interiors meet luxury features to make a relaxing stay. Enjoy a diverse menu at the Weathervane, relax at the heated pool and indulge in spa treatments. A luxurious stay for local exploring.

Foodies - Foodies will love the locally sourced and expertly crafted menu, plus a hearty breakfast is included in the price.

Romantic Break - A secluded spot to getaway together, with tandem massages, deep soaking tubs, cosy corners and crakling fires.

Great walks - The hotel is on the edge of the Moors and close to a National Park, an ideal spot for rambling.

Sights nearby - Helmsley Castle, Castle Howard and Helmsley Walled Garden are all worth checking out.

Recommended by - Mr & Mrs Smith, Good Hotel Guide, Small Luxury Hotels

Check prices
The Inn at Whitewell near Clitheroe in Lancashire has an exceptional location in the Forest of Bowland. Run for three generations by the Bowman family it is furnished partly with antiques bought over the years from local auctions and is full of character.
Uniquely among UK smoking hotels there is a wine shop in the reception area which is a good indication of the priorities of this likeable place. Shelves full of cookery and guide books are also for sale. The good things in life are everywhere here. You wouldn't expect smoking to be forbidden here and it isn't.
Nr Clitheroe, Lancashire

An antique-filled inn; full of character, on the Duchy of Lancaster Estate in the Forest of Bowland. Fine gardens, fishing available, child friendly and dogs welcome too. Charming.

Garden - Attractive outside space.

Fishing - 7 mile stretch on the River Hodder available - ghillie on request

Great walks - In the forest of Bowland.

Remote - Off the beaten track.

Recommended by - Good Hotel Guide

Hotel Website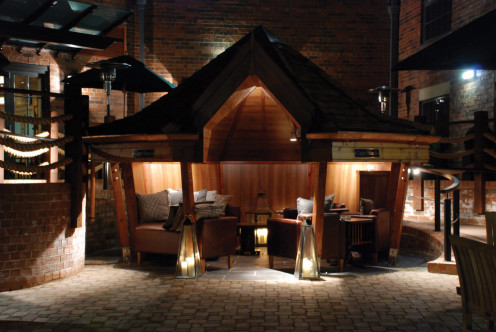 The Hotel du Vin chain is extremely hospitable to smokers. The branch in Newcastle has a particularly good COSA which they call a cigar shack and a good stock of cigars. Their hotel in Cheltenham also has a cigar shack.
Newcastle (City Road)

A boutique hotel with spacious guest rooms, modern interiors and views of the nearby quayside. Set slightly outside the lively city centre, the hotel has a number of meeting rooms and good event spaces. A great spot for business events or a weekend break in this exciting city.

City Style - Stylish accommodation in the heart of this vibrant city

Local exploring - Central location - get about town with ease

Local markets - Visit Tynemouth Market nearby

Great walks - Walk along the Tyne River

Recommended by - Good Hotel Guide

Check prices
UK Smoking Hotels - Scotland
Outside the oil city of Aberdeen where they like a cigar, The Marcliffe at Pitfodels has a smoking area and a lovely 11 acre garden in one of the driest parts of Scotland. The treatment list in the spa is as extensive as the wine list in the conservatory restaurant. There are three golf courses nearby and plenty of shooting and fishing opportunities.
Aberdeen (Pitfodels)

Delightful Scottish refuge in 11 acres of woodland on the edge of the historic city of Aberdeen. Elegant and spacious bedrooms, Conservatory restaurant with extensive wine list, luxury spa.

Spa

Fishing - Excellent fishing nearby.

Recommended by - Good Hotel Guide, Small Luxury Hotels

Check prices
Can't find what you're looking for amongst our UK Smoking Hotels, why not check out our individual collections in Scotland, Yorkshire, Hampshire and London.
comments powered by

Disqus
Search the best hotels in United Kingdom