15 of Cornwall's Most Romantic Hotels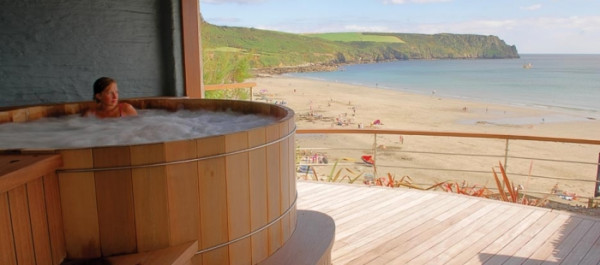 Peaceful, sunny and culturally and culinarily unique, Cornwall is just far enough away from from 'everything' to make it a romantically appealing escape. Take windswept walks along the spectacular coast path, enjoy great food with great views, relax on the beach or just spend time together not being in a rush. Our Guru's recommendations for Cornwall's Most Romantic Hotels are just the places you'll be wanting to stay. And our list of the top 15 of Cornwall's most romantic hotels is a great place to start your search because we've included great options for lovers of food and lovers of food, as well as Cornwall's most Romantic beach hotels.
Our Gurus also have great suggestions for Cornwall's most romantic honeymoon hotels, for secluded escapes, they have top tips for delicious foodie hotels and some very affordable accommodation options which are still extremely romantic.
15 of Cornwall's Most Romantic Hotels
Cornwall's Most Romantic Honeymoon Hotels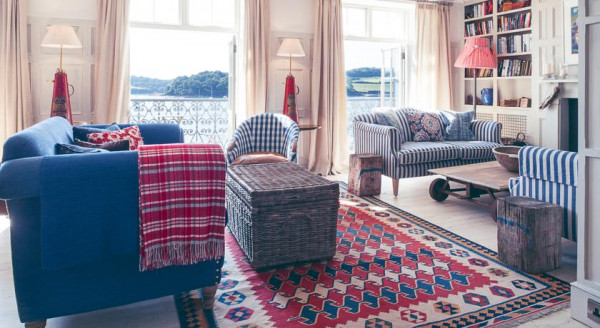 Secluded Cornwall's Most Romantic Hotels

Cornwall's Most Romantic Hotel Views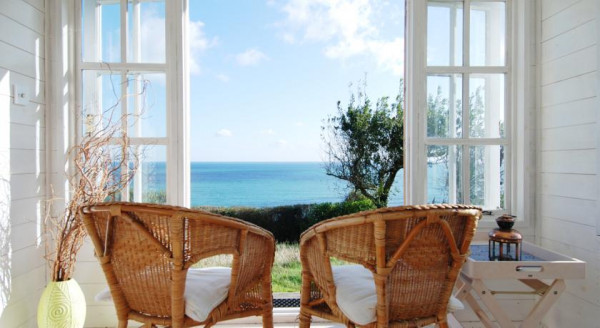 Pebble House on the cliffs above Mevagissey, is a contemporary, luxurious, adults-only guesthouse with incredible views. There are just six rooms and the coast path is right outside the door.
The Trevalsa Court Hotel is an elegant Arts and Crafts boutique hotel right on the cliffs near Mevagissey. There are 15 comfortable rooms with log fires and a beautiful wood-panelled restaurant with great, locally sourced menus.
The Old Coastguard, Mousehole has a pleasing mix of open fires, a beautiful garden sloping down to the ocean, big windows and incredible views. In winter you can sit by the fire in the excellent bar and restaurant and enjoy the view across to St Michael's Mount while you eat and drink well, and in summer you can sit outside on the terrace in teh sunshine and do the same. The locally sourced menu will be different of course, but the view will be just as spectacular. There are just 14 rooms, simple, but cosily decorated.
Cornwall's Most Romantic Hotels with Hot Tubs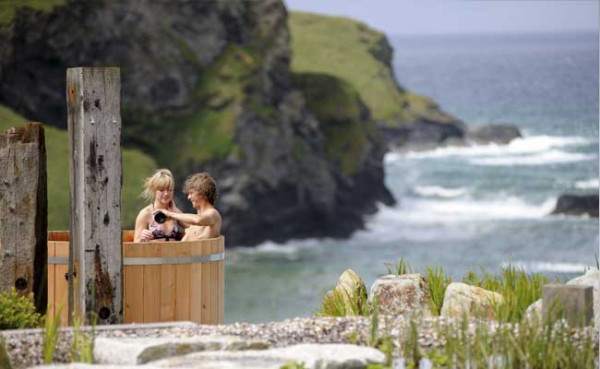 Overlooking Mawgan North beach, The Scarlet is a eco-design hotel with amazing sea views and a stylish cocktail lounge and restaurant. You can reserve a time slot in the log fired clifftop hot tub surrounded by stunning views (don't forget the bubbly!).
The Bedruthan Steps Hotel is in a fantastic spot overlooking the Atlantic Ocean, and has a wonderful Cornish restaurant and a hot tub as part of the Sensory Spa Garden experience. This is a family hotel, so there's plenty for the kids to do while you enjoy a bit of a pampering.
If those sound appealing why not check out our Guru's collection of the best hotels with hot tubs in Cornwall.
Cornwall's Best Value Romantic Hotels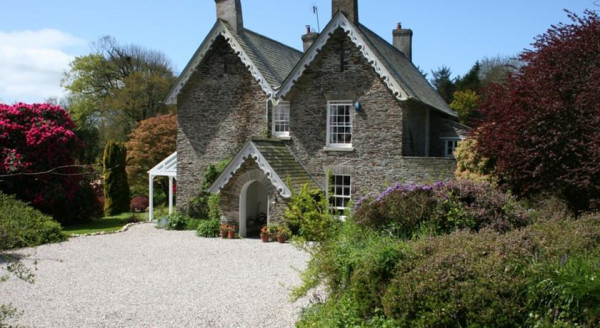 History and literature can both be extremely romantic, so The Old Rectory, where Thomas Hardy met his wife, makes for a wonderfully romantic option. It's also in a secluded and tranquil spot, and has just four rooms and a lovely walled veggie garden which is where much of the beautifully cooked local food served here originates. Rooms start from around £85 per night.
If you haven't found your idea of Cornwall's most romantic hotels on our Guru's list you could:
posted Monday, 16th March 2020