The Best Pubs with Rooms in the South West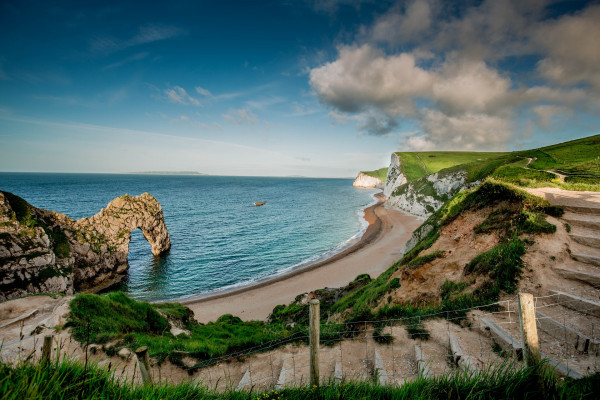 England's South West is one of the sunniest, warmest and, arguably, the prettiest parts of the UK. This is where you'll find Cornwall, Devon, Dorset, and Somerset. And the Scilly Isles. And for a lot of folk from other parts of the country, and from further afield, those names mean holidays. The South West has two entire national parks: Dartmoor and Exmoor, plus some of the New Forest, plus Stonehenge, Jurassic Coast and the Eden Project. Then there's that beautiful, long coastline sotted with fishing villages and wonderful rural hamlets in the interior, beside some exquisite stately homes. What better way to explore the area than to start by basing yourself in one of the best pubs with rooms in the South West?
Because the South West has so much to offer, we at the Hotel Guru think it's ripe for exploring along the old highways and byways, and of course you'll want to stay in some of its best taverns along the way. Not every region is as rich in old coaching inns and friendly roadside pubs with rooms as this one is, and our Guru's collection of the best pubs with rooms in the South West includes some great foodie options, some prefect walkers' retreats and some wonderfully rural refuges from modern life.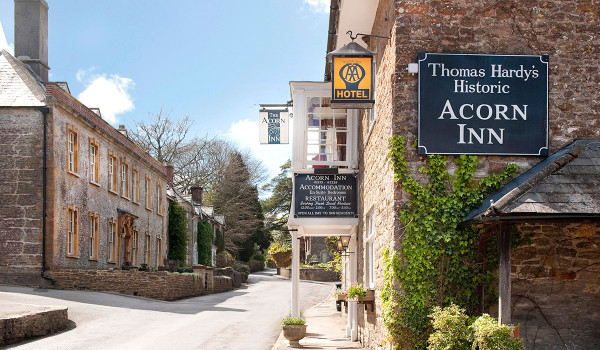 Our recommendations for the best pubs with rooms in the South West are a collection of friendly properties, all offering a great meal, a comfortable night's rest and a friendly welcome. Staying in these kinds of properties leaves you open to local suggestions and the chance to meet new friends. Or of course to entirely escape from everything, if that's your preference.
The Most Memorable Pubs with Rooms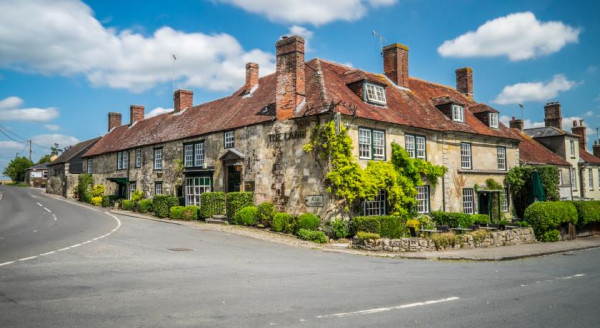 The Most Romantic Pubs with Rooms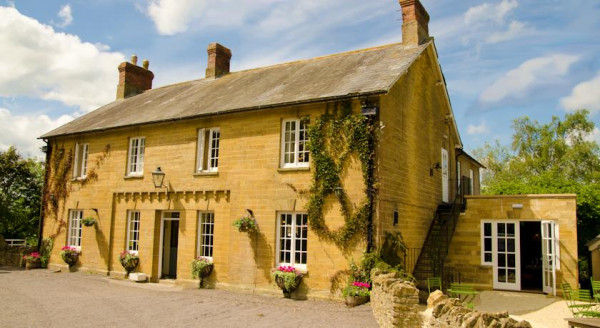 For Walkers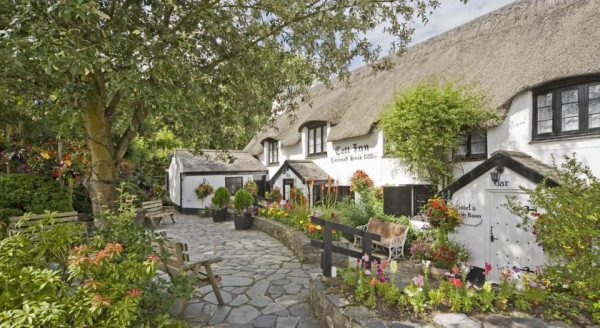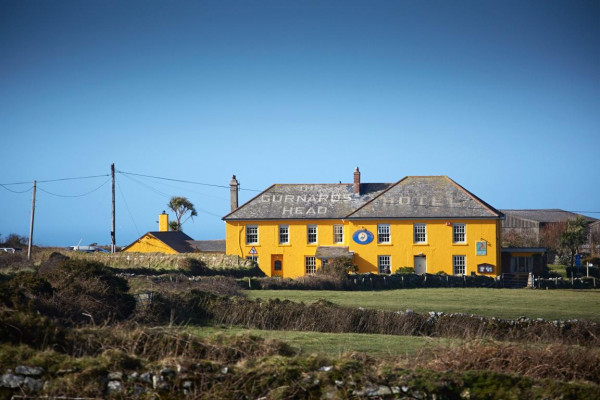 The Best Foodie Pubs with Rooms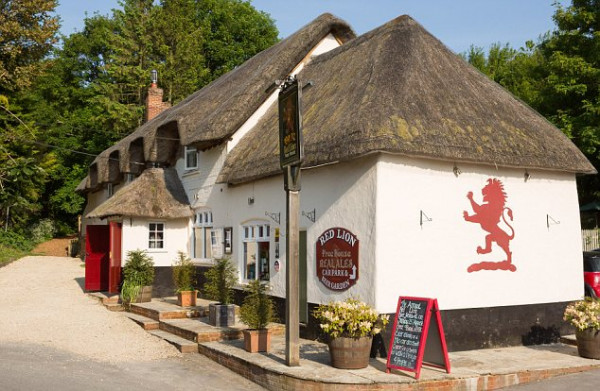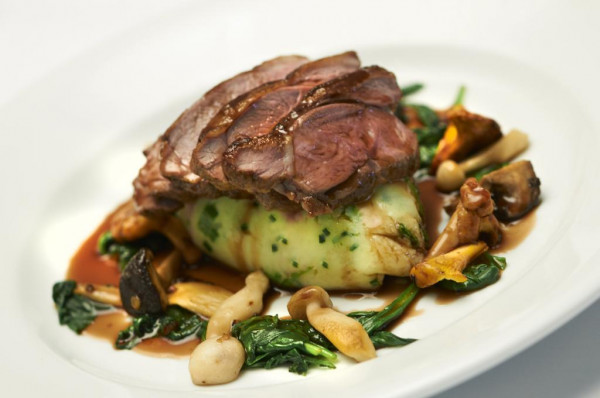 The Best Family Friendly Pubs with Rooms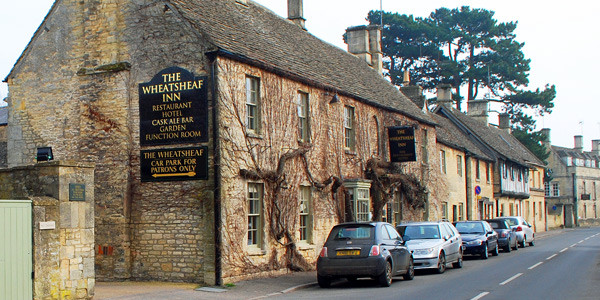 For a country escape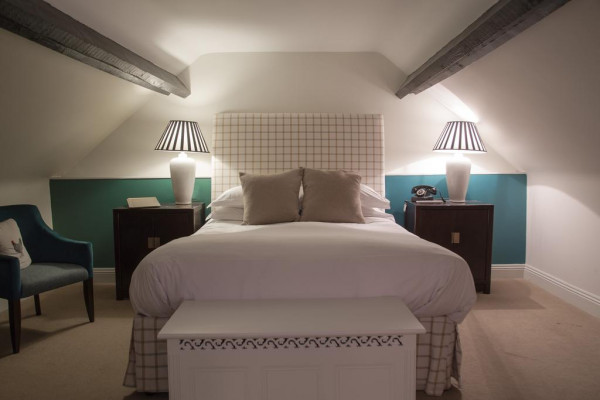 The Best Value Pubs with Rooms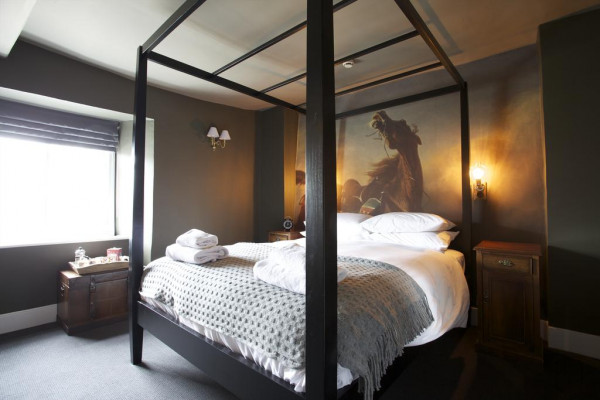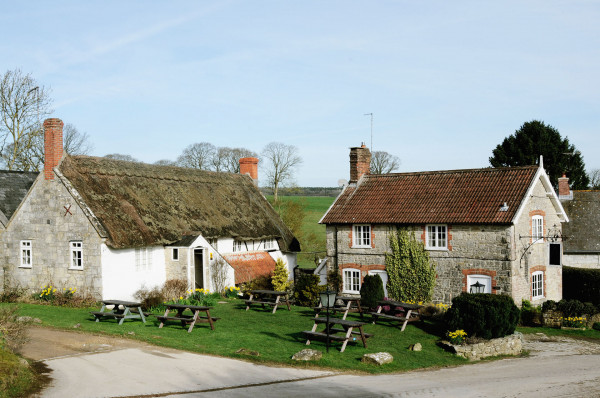 If you haven't found your idea of the best bups wth rooms in the South West on our Guru's list you could:
The Best Pubs with Rooms in the South West
Salisbury, Wiltshire

Intimate English village Inn full of charm and history - an institution for 800 years. Renovated, elegant rooms are cosy and plush. Guests are welcomed by roaring fires, hearty meals, and beautiful surroundings. A country escape or a stopover en route further West.

Romantic Break - Recently refurbished rooms are elegantly decorated with crisp linens and antique pieces, plus there's cosy dining in the bar.

Country Escape - A picture perfect English country Inn, complete with inglenook fireplaces, flag-stone floors and heavy wooden beams.

Great walks - The hotel has compiled a range of walks starting from the doorstep.

Sights nearby - Stonehenge is a short drive away and well worth checking out.

Recommended by - Sawdays

Check prices

Warminster, Wiltshire

Nestled on the Longleat Estate, this stylishly decorated pub reflects the boho-chic of Lord Bath. Modern and comfortable rooms above the quintessentially English pub serving traditional food. Located between Bath and Stonehenge, this pub is a great base for local exploring and family mini breaks.

Families - Very child friendly, with extra beds, cots, highchairs and babysitting all readily available- plus Longleat next door!

Value chic - With double rooms starting from as little as £115 per night including breakfast, The Bath Arms is excellent value.

Sights nearby - On the Longleat Estate, with safari, extenisve landscaped gardens and spectacular Elizabethan House.

Local markets - Frome farmers' market, on the second Saturday of the month, is one of the West Country's best.

Recommended by - Mr & Mrs Smith, I Escape, Sawdays

Check prices

Buckhorn Weston, Dorset

A reinvention of the English country pub, boutique style. Original highlights - wooden beams, inglenook fireplaces - retained, with addition of stylish, freshly designed rooms. The gourmet pub food has gained a reputation for Sunday Roasts, inspired menus and a breakfast fit for a king.

Foodies - Locally sourced, responsibly reared meats, veggies from the back garden, homemade pork pies, scotch eggs and relish- heaven!

Families - Child and dog friendly, with kids menu, highchairs, crayons, and plenty of fun countryside activities.

Great walks - They will show you where to go, supply you with wellies, umbrellas and picnics- so get out there and explore!

Local markets - Towns of Shaftesbury and Gillingham both have markets to explore.

Recommended by - I Escape, Sawdays

Check prices

Zennor, Cornwall

A charming Cornish Inn surrounded by breathtaking countryside. A magnet for walkers, the traditional rooms are designed to afford every comfort to these weary travelers. An informal coastal gastropub serves up the best local ingredients, cooked to perfection. Simple, characterful and homely.

Restaurant - Excellent locally sourced food - the pub is consistently recognised for its high standards by the Cornish Tourist Board.

Great walks - Take part in the interesting and informative foraging walks with Caroline Arkley.

Surfing - Sennen Cove is the best known beach in the area, and very popular with surfers.

Views - Sweeping coastal views

Recommended by - I Escape, Good Hotel Guide, Sawdays

Hotel Website

Dartington, Devon

The picturesque Cott Inn brims with history and charm. One of England's oldest remaining thatched inn's, between the Dartmoor National Park and the spectacular South Devon coastline. The perfect country escape with a snug bar, an excellent restaurant and delightful upstairs rooms.

Country Escape - The perfect country escape in a historic thatched house surrounded by lovely gardens and bordered by the Dartmoor National Park.

Local exploring - Perfect for exploring the beautiful surrounding Devonshire countryside.

Great walks - This area is packed with excellent walking trails and routes, ask at the bar for personal favourites.

Sights nearby - History buffs will be glad to hear, Dartmouth Castle is within ten miles.

Check prices

Pewsey, Wiltshire

Michelin starred pub with rooms overlooking the River Avon. Food is exceptional with all ingredients either as local as possible or the best possible quality. Rooms pay great attention to detail and all have a lovely deck with river and countryside views.

Views - Either of the beautiful Wiltshire countryside or the River Avon

Sights nearby - Just 9 miles from Stonehenge

Full of character

Great walks - Good for walkers.

Recommended by - Sawdays

Check prices

Salisbury, Wiltshire

Great new look for a favourite old inn – immaculate attention to detail will satisfy the most demanding townie. Excellent food, chic bedrooms & relaxed ambience all amid the lovely South Wiltshire countryside.

Restaurant - Recommended.

Fishing - Fly fishing on the Fonthill estate

Great walks - On the Fonthill Estate

Local markets - Good for local colour.

Recommended by - I Escape, Good Hotel Guide, Sawdays

Check prices

Tollard Royal, Wiltshire

The King John Inn is a sophisticated country pub with exceptional meat, fish and game and stylish design. Behind its ivy covered exterior you will find stylish and urbane interiors. Idyllic English village with rambling country walks on your doorstep. A charming abode.

Great walks - Rushmore Park is just five minutes away whilst Cranbourne Chase and West Wiltshire Downs are near.

Sights nearby - Salisbury Cathedral, an easy drive away, is a must visit.

Restrictions on children - Children older than 8 years are welcome.

Traditional

Recommended by - I Escape, Sawdays

Check prices

Clovelly, Devon

A charming family friendly hotel overlooking Clovelly Harbour. Seventeen attractive rooms decorated in a neutral palette with splashes of blue and green to reflect the nautical feel. Cosy bar and restaurant serving up the best of day's catch. Great option for a traditional seaside holiday.

Views - All rooms boast either sea or harbour views

Great walks - South West Coastal Path on the doorstep

Full of character

Seaside - Ideal for a seaside holiday.

Check prices

Tisbury, Wiltshire

This 14th century inn has everything one would expect from a country stay. Exposed timber frames, thatched roof, an open fire and flagstone tiles. Rooms are in a more modern part of the property and are decorated in a traditional country style. Food is locally sourced or from the kitchen garden.

Great walks - The 'Tisbury' walk can be accessed almost directly from the property.

Sights nearby - The ancient site of Stonehenge is within a short drive.

Full of character

Secluded setting - For escaping.

Recommended by - Good Hotel Guide

Check prices

Blandford Forum, Dorset

The Museum Inn is an award-winning country pub located in a picture-postcard village in rural north Dorset. Eight individually designed rooms either in the main house or converted stables feature plush decor with Bramley bathroom accessories. Plus a separate large cottage for families or groups.

Foodies - Both gastropub and fine dining options at the Museum Inn offer locally sourced, wholesome food, expect game from nearby shoots.

Groups - Moles cottage sleeps up to 16 and is popular with shooting parties in the season and families in the summer.

Traditional - There is a period feel throughout the Museum Inn, with flagstone floors & roaring fire in the bar and antique furnishings.

Fishing - Damerham Fisheries offers Trout fishing and Gorcombe Farm boasts fishing, clay pigeon shooting and archery.

Recommended by - Sawdays

Check prices

Shaftesbury, Dorset

After a makeover, this former Georgian inn in the middle of Hardy country oozes casual elegance. Retire to stylish rooms upstairs after dinner in the first-rate revamped restaurant. Great service and classy accommodation without the high price tag.

Sights nearby - Walking distance to all Shaftesbury's sights

Local markets - Good for local colour.

Great walks - Good for walkers.

Check prices

Dorset

The Acorn Inn oozes historic charm. Built in the 16th century from local honey coloured stone, the decor maintains much of the original features; exposed beams, oak panelling and flagstone floors are in abundance. Award winning food in the restaurant. A stylish base for exploring Hardy country.

Lively - The Hardy Bar is very popular with the locals with quiz nights, skittles competitions and yard of ale drinking challenges

Great walks - Guests have access to the adjacent 600 acres Melburg Estate and Deer Park with walking and artistic opportunities

Full of character - Each of the rooms is named after an aspect of Thomas Hardy's 'Tess of the d'Urbervilles'

Sights nearby - Manor houses and their gardens are in abundance in this area

Recommended by - Sawdays

Check prices

The Crown 16 rooms from £105

Exford, Somerset

This 17th century former coaching inn is ideally situated for the rugged terrain of Exmoor. The surprisingly grand rooms are decorated with antique pieces like Empire style armchairs, dark woods and ornate fabrics. The restaurant, serving real ales and traditional pub grub is one of the highlights.

Great walks - Exmoor has some of the most beautiful moorlands in the country, the UK's highest cliffs and rugged coastlines - take your pick!

Fishing - Hidden amongst this property's 3 acre grounds is a trout stream.

Full of character

Traditional

Recommended by - Good Hotel Guide

Check prices

Corton Denham, Somerset

Quintessentially English Georgian Inn nestled in the Dorset/Somerset countryside welcomes guests with winter fires, bare boards and comfortable rooms. Enjoy the Moor Queen's on tap and extremely enjoyable food. A little country treasure, with great walks from the front door.

Foodies - They rear their own pigs, sell their own eggs, as well as dry-curing and smoking their meats and fish- local, seasonal heaven!

Value chic - Well priced elegant rooms with an even better priced gourmet cuisine downstairs, a real find.

Sights nearby - National Trust properties close by include King Alfred Tower, Lytes Cary, Tintinhull House, Forde Abbey and Montacute House.

Great walks - For a lovely long walk Macmillan and Monarch ways are close by, plus the pub will pack your lunch.

Recommended by - Sawdays

Check prices

Frome, Somerset

Charming village pub run by a proven team. Friendly local feel backed up by excellent food for all ages. Bedrooms are country style with egyptian cotton and siberian goose down duvets. Chillax.

Great walks - Good for walkers.

Traditional

Four poster beds - For romantics.

Check prices

Langport, Somerset

This former hunting lodge, overlooking the village green, is an intimate stay for food and nature lovers. Rooms are contemporary and light offering en suite bathrooms. The restaurant prides itself on using only the finest produce and a menu revolving around this, matched with a well-stocked bar.

Country Escape - With fantastic gourmet pub food, a fine selection of booze, comfy beds and plenty of outdoor activities.

Birdwatching - Witness the yearly starling murmurations, where Somerset starlings flock together over the Levels.

Great walks - Get out and explore the coastal walks all along the Somerset Levels.

Lively - Hip and happening.

Recommended by - Sawdays

Check prices

The Swan 7 rooms from £85

Wedmore, Somerset

A gourmet little pub in a charming village with gorgeous rooms. Luxurious rooms have enormous stand alone bath tubs, contemporary furnishings and DVD players. Fabulous restaurant and acclaimed chef. The perfect spot for a romantic jaunt in the Somerset countryside.

Foodies - Fantastic food from River Cottage's Tom Blake.

Value chic

Sights nearby - The medieval cathedral in Wells.

Great walks - Mendip Hills to the north.

Recommended by - Mr & Mrs Smith, I Escape

Check prices

Babcary, Somerset

Traditional thatched country pub in the heart of Somerset. Six individually designed rooms with super comfy beds, smart linen and toiletries. Award winning food with daily changing menus. Great location for exploring the area and just 50 mins from Bath. Perfect for a country escape.

Sights nearby - Great base for exploring the surrounds including Glastonbury Tor and Lytes Cary Manor. Only 50 mins from Bath.

Full of character

Local markets - Good for local colour.

Great walks - Good for walkers.

Recommended by - Sawdays

Check prices

Somerton, Somerset

A charming gastro pub with impeccably decorated rooms and fantastic food. Rooms and one suite attractively furnished with lots of natural light and luxurious bedding. Lovely dining area and bar, big garden, lots to do in the surrounds. Ideal for couples or families.

Sights nearby - Glastonbury Abbey.

Fishing - Viaduct fishery.

Traditional

Recommended by - Mr & Mrs Smith

Check prices
posted Monday, 24th April 2017
Search the best hotels in Somerset