5 of The Best Hotels for Wall Street and the Financial District
As you can imagine New York's Wall Street is a pretty bustling place during the day - you've seen it in the films, an exciting place of skyscrapers, yellow taxis, six lanes of traffic and people with Somewhere To Be! Then it's lively come the early evening… and quiet later. Which isn't a bad rhythm is you're interested in staying in one of the best hotels for Wall Street and the Financial District?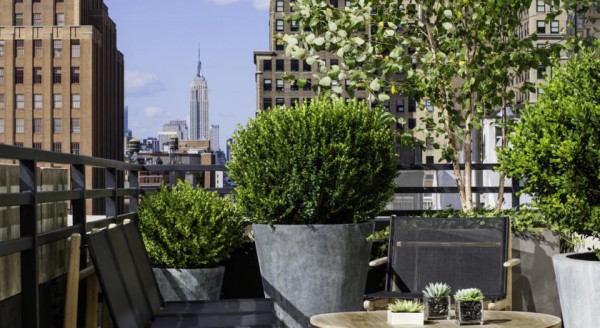 If you're here on business you're waking up where you need to be, and if you're here for pleasure you're close the the water, meaning the Staten Island Ferry and the Brooklyn Bridge, plus the South Street Seaport. And you're close to the Trade Centre, Chinatown, SoHo and Greenwich Village - a short subway ride or a longer stroll. But generally the best places to stay in New York are close to a subway, and in this regard all our recommendations for 4 of the best hotels for Wall Street and the Financial District make the cut.
5 of the Best Hotels for Wall Street and the Financial District
Our Favourite Hotel on Wall Street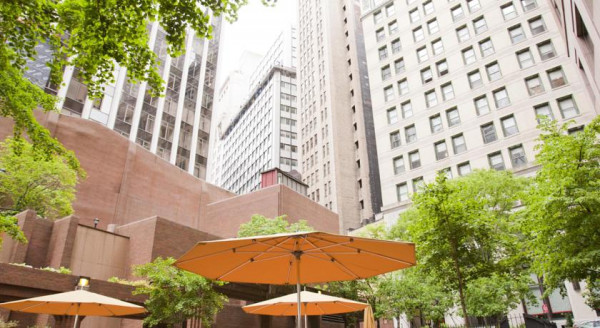 The Andaz, Wall Street, is the only hotel on Wall Street. It may also be the only hotel in the world which used to be a Barclays Bank. They've renovated with clever, innovative design - think sharp shiny edges in warm colours - it has an excellent spa.
The Best Hotels on Wall Street for Classic New York Style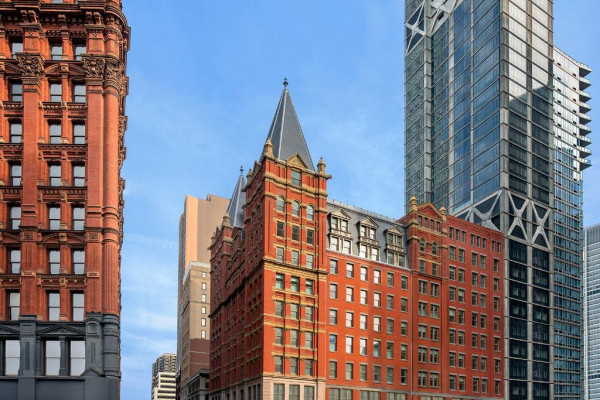 The Beekman has a jazz-age style to it, with simple, elegant design and an atmospheric cocktail bar that Jay Gatsby would adore. The downtown location is excellent too. Or, for modern New York style try the Smyth Hotel, a sleek, fashionable feeling hotel with spacious, colourful rooms, mid-century, Danish furniture, art from local galleries, and an authentic 60s era 'den bar'.
Hip Hotels near Wall Street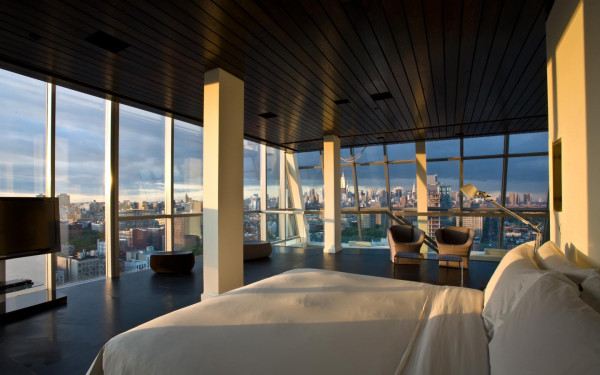 The Hotel on Rivington is close to Wall Street and the World Trade Centre, SoHo, TriBeCa and Chinatown, and it's about five minutes from Little Italy. It's also hip and youthful, with floor-to-ceiling window and bright, modern furnishings. The restaurant is a fusion of an America brasserie and a sushi restaurant.
The Best Value Hotels for Wall Street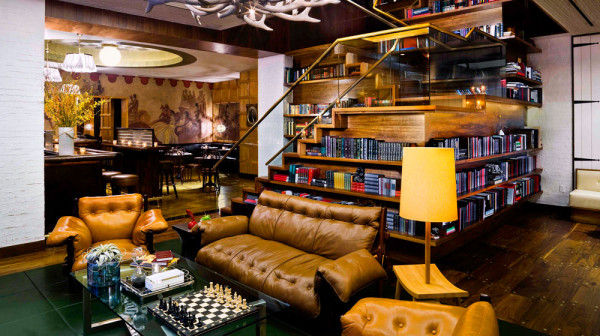 Wall Street adjacent, Gild Hall, A Thompson Hotel is both totally charming and great value. The 126 rooms are decorated with strong, dark colours and plenty of extra style, leaving he communal areas to really style it up - take their split-level library for example and their rustic-glam bar and restaurant. Rooms start from around £140 per night - great value for such a chic hotel.
If you haven't found the best hotel for Wall Street and the Financial District on our Guru's list of 5 you could try:
5 of the Best Hotels for Wall Street and the Financial District
posted Monday, 5th August 2019