7 of the Best Midtown Manhattan Hotels, New York
The world's most vibrant and exciting city, 'the city that never sleeps', New York has become popular as a short-break destination. And Manhattan's Midtown is a great place to stay. Not only is it in the centre of things, but it's also home to the Empire State Building, the Chrysler Building, MOMA, Broadway and Times Square. There are a lot of hotels here, but our Guru's have saved you the trouble of trawling though them by creating a list of the best Midtown Manhattan Hotels.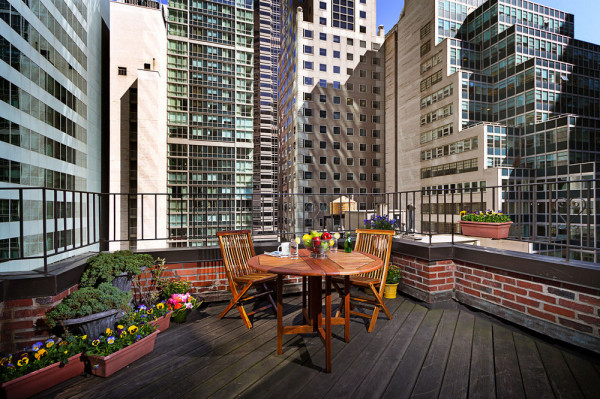 Midtown stretches south from 59th Street, but its southerly border isn't universally agreed, and could be anywhere from 34th Street to 14th Street. However all our Guru's recommendations for the best Midtown Manhattan hotels are above 34th Street, so you'll be well within the boundaries whichever of our best Midtown Manhattan hotels you choose.
7 of the Best Midtown Manhattan Hotels
The Best Midtown Manhattan Hotels for Classic New York Style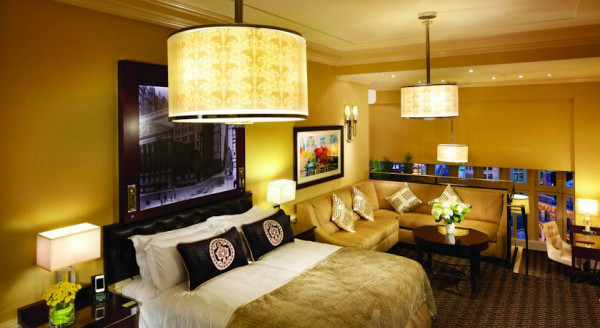 The Algonquin Hotel is a New York icon that's hosted the world's cultural and artistic elite on their visits to Manhattan. Opened in 1902, this is one of New York's most historic and beautiful hotels. It was here where Dorothy Parker and the Algonquin Round Table (otherwise known as the 'vicious circle') would meet everyday for lunch throughout the 1920s. Recently renovated and reopened in 2004, the Algonquin retains the rich aura of its past within an understated modern feel. Look out for the hotel cat, Matilda.
The Best Midtown Manhattan Hotels for a City Break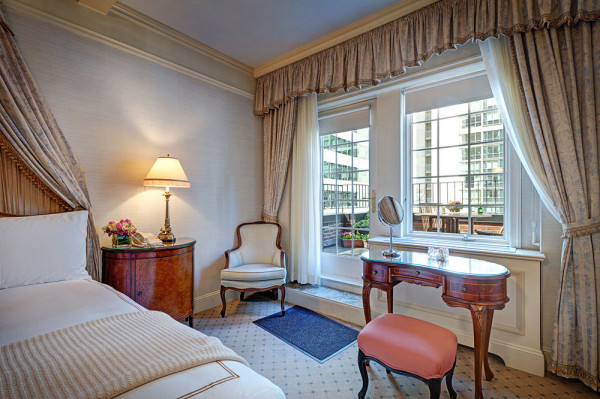 The Hotel Elysee is an elegant and intimate old hotel, formerly the host to Manhattan's literary elite, with the stylish Monkey Bar, one of Midtown's most iconic and hip bars, and surrounded by decent restaurants. The suites feature French style furnishings, rich fabrics and plush carpets. It's classy, elegant and intimate. Or try the Chambers Hotel, a luxurious, contemporary hotel perfectly located for all the main sights.
The Most Romantic Midtown Manhattan Hotels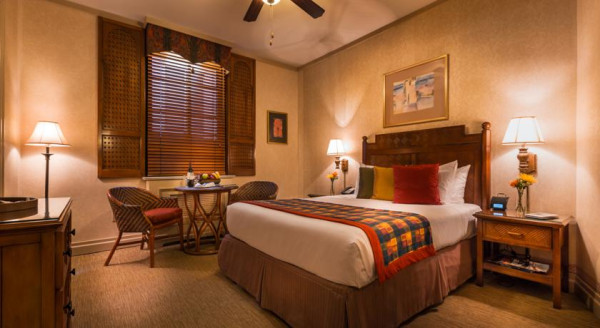 The Casablanca Hotel has uniquely Moroccan decor and an enviable location just steps from Times Square. The funky Moroccan themed rooms and opulent old school bars featuring live piano sets, will transport you to another time, and it's a warm and welcoming spot in an enviable location - perfect for a charming city stay. Or there's the Library Hotel? a peaceful spot with a literary theme, obviously, with themed rooms, a poetry garden and a writer's den.
The Most Stylish Midtown Manhattan Hotels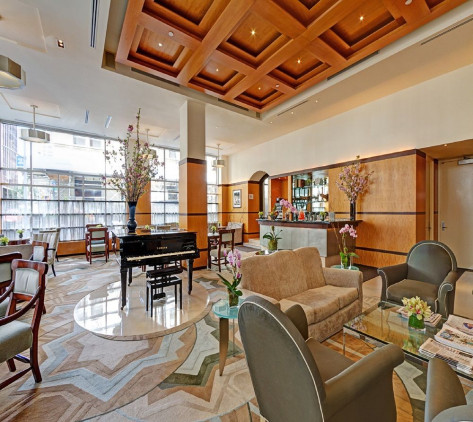 The Hotel Giraffe is a stylish boutique hotel which offers complimentary breakfasts and complementary cheese and wine six evenings a week. Or for something a bit more hip try the Dream Hotel, a modern spot with quirky touches and its own night club and roof terrace with views of Times Square.
If you haven't spotted your idea of the best midtown Manhattan hotels on our Guru's list of 7 you could:
7 of the Best Midtown Manhattan Hotels
posted Monday, 5th August 2019