The 3 Best Hotels in Leith, Edinburgh
Leith is Edinburgh's port district, right on the Firth of Forth to the north of the centre of town. Over time Leith has been absorbed, physically, by Edinburgh, but it still has its own charm and unique cultural twists. Including a reputation for seediness, which dates from before the semi-gentrification of Leith began in the 80s. These days Leith is vibrant and cosmopolitan, and one of the best places to eat out in Edinburgh, and the best hotels in Leith reflect this perfectly.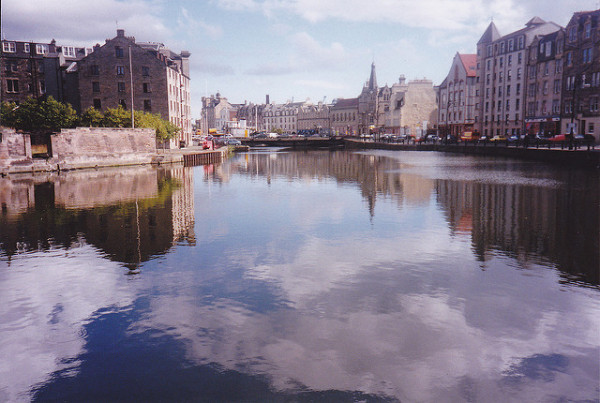 By Flickr user alljengi
Aside from the colour and life of Leith, one of the headline attractions of this part of town is the Royal Yacht Britannia, which has a permanent mooring in front of the Ocean Terminal. It was built on Clydeside in 1953 and was the floating home of the royal family until it was decommissioned in 1997, and is a beautiful thing, and a wonderful monument to 50s decor.
Another highlight might be a stroll along the Water of Leith Walkway though Dean Village and into Edinburgh via the east end of Princes Street and the New Town. The walk is really charming, and you're accompanied by Antony Gormley's 6 Times sculpture of six human sized figures, but there are plenty of buses into town as well, and the best hotels in Leith offer excellent access to the rest of Edinburgh's attractions.
The 3 Best Hotels in Leith
The Best Hotels in Leith for a Memorable Stay
The Fingal is a retired lighthouse tender turned luxury, 23 room hotel, and now anchored in the hip area of Leith. Cabins range from classic doubles to decadent suites. The design is luxurious with brass fittings, leather, and rich hues. A glamorous ballroom is ideal for a party and there's a fabulous little restaurant too. She's now part of the Royal Yacht Britannia trust,a dn is Scotland's first luxury floating hotel.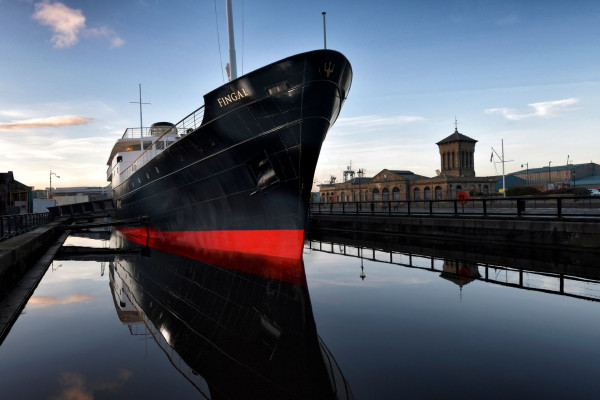 The Best Value Hotels in Leith
The GPO Cafe and Rooms is a smart, affordable hotel in the trendy port district of Leith. It was once a post office, but now only the name and red door remains, and the interiors are unfussy and contemporary with bright rooms that are larger than average. The artisanal cafe and easy city centre access are a real draw and rooms start from under £60 per night.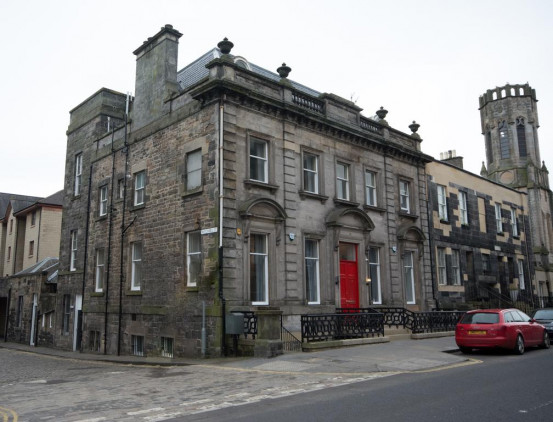 The Malmaison Edinburgh occupies a former seaman's mission in the heart of Leith. Expect all the Malmaison trademarks: a state of the art gym, restaurant, stylish bar and roil-top baths. Starting from around £85 per night.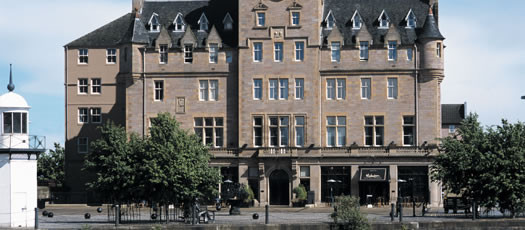 If you haven't found your idea of the best hotels in Leith on our Guru's list of the 3 Best Hotels in Leith you could:
The 3 Best Hotels in Leith
Fingal

Edinburgh (Leith)

23 rooms from £300

City Style - Set in the hip Leith area, with numerous high-end eateries and bars within walking distance, this is a luxurious and unique stay

Groups - The magnificent ballroom is a unique and luxurious space for an event; hosting up to 60 people

Great walks - Take a scenic stroll along the Water of Leiths river

Sights nearby - Compare boat notes at the Royal Yacht Britannia

A retired lighthouse tender, now turned luxury hotel, anchored in the hip area of Leith. Cabins range from classic doubles to decadent suites. The design is luxurious with brass fittings, leather, and rich hues. A glamorous ballroom is ideal for a party and there's a fabulous little restaurant too. See More

Check Availability

Views - Great views from hotel

Recommended by - Frommers, Michelin Travel

Trendy hotel in former seaman's mission in the heart of Leith. Trademark comfy beds and roll top baths. State of the art gym, restaurant, stylish bar. See More

Check Availability

Local exploring - Well located in the hip port district of Leith, offering plenty to explore locally and easy access to the city centre

Sights nearby - Take a tour of the Royal Yacht Britannia, just a stroll away from the property

Traditional

A smart, affordable hotel in the trendy port district of Leith. Once a post office, now only the red door remains as a reminder of its past. Interiors are unfussy and contemporary with bright rooms that are larger than average. The artisanal cafe and easy city centre access are a real draw. See More

Check Availability
posted Sunday, 14th April 2019
Search the best hotels in Edinburgh