The 15 Most Romantic Hotels in Miami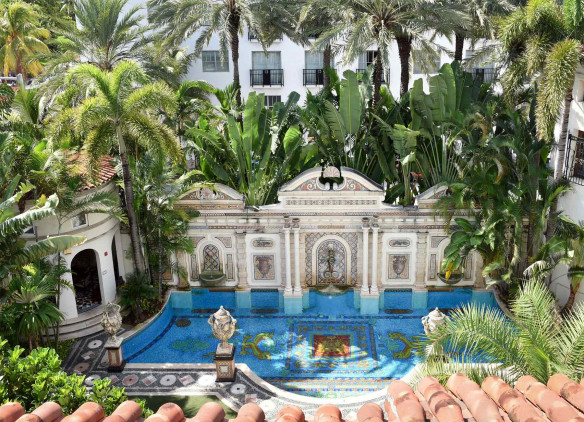 Miami is a fabulous destination if you're looking for somewhere to whisk off your significant other. Here you can relax on the beach by day, check out the amazing shops, then hit the buzzing nightlife scene in the evening. There are so many romantic hotels in Miami, that it can be difficult to choose. However we've done the hard work and selected a range that should appeal to everyone: from tropical-chic, Latin-influenced getaways, all the way to decadent, all-out luxury resorts. Some have pampering spas, others have superb restaurants, most are very close to, if not on, the beach; but they are all ideal for a couples' getaway. Use our guide to the most romantic hotels in Miami and start planning your cosy holiday a deux!
Tropical-chic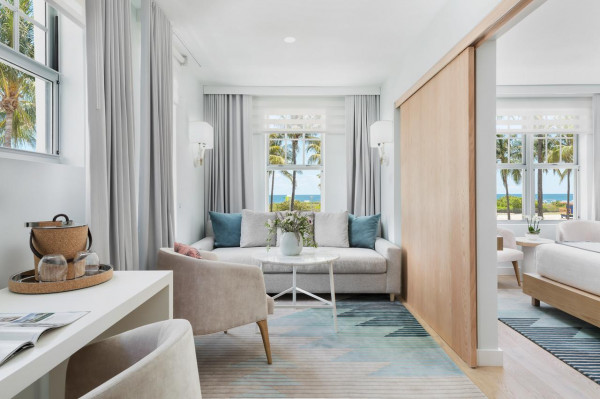 Couples love the laid-back, beach-y vibe of The Celino. Art-Deco-inspired, bright, spacious rooms with statement wallpaper and pale wood furnishings. A tropical-chic beachside bar and stylish Italian restaurant make it all the better, and for those who want a romantic bicycle ride to the beach, you can hire the charming vintage hotel bikes.
The Plymouth is an Art-Deco architectural marvel. Given a makeover by renowned designer Fernando Santangelo, the airy, spacious rooms are plush and modern; some boast free-standing baths, and what could be more romantic than a Juliette balcony? The sushi bar is a local favourite, the bamboo poolside bar is effortlessly tropical-chic, and of course, you can lounge on the private beach.
A stay at Life House Little Havana is like time-travelling to a corner of 1950s Cuba. There's the leafy, romantic rooftop terrace, and the chic, colonial-inspired interiors that make it one of the most romantic boutiques in Miami. The rooms are coloured off-white and dark-chocolate, using plenty of wood, vintage radios and artwork, and big windows that let in lots of light. With only 33 rooms this is a fairly intimate option too.
For Mediterranean style romance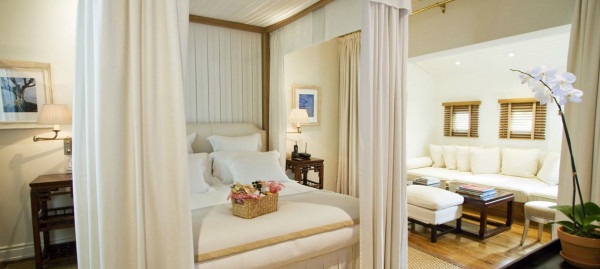 If you want a slice of Mediterranean style in the heart of Art-Deco Miami, then Casa Tua is the one to book. A boutique of chic, vintage charm, the rooms promise imtimacy with their white decor, four-posters and European antiques. Al fresco, Italian dining at the restaurant, live music in the cosy bar - oh yes, it's full of heart and soul, and easily one of Miami's most romantic hotels.
For a Secluded island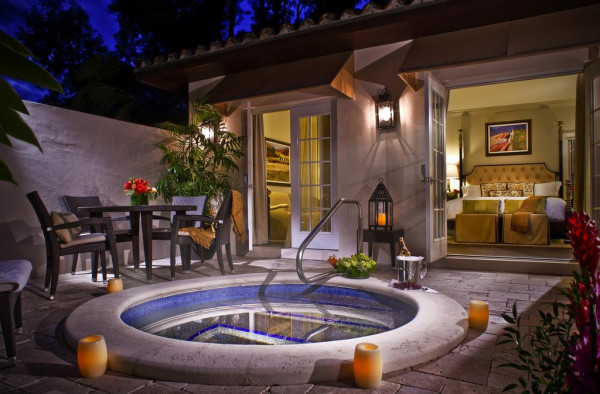 FIsher Island Club & Hotel is the ultimate romantic hideaway, a whisper of seclusion, romance and intimacy. The villas and cottages all have courtyards with sunken hot tubs, and inside, the rooms are gently chic, decorated in blues, creams and sunflower yellows. Outside, the world is yours: tennis, swimming pool, private beach access, and two restaurants to choose from.
For great value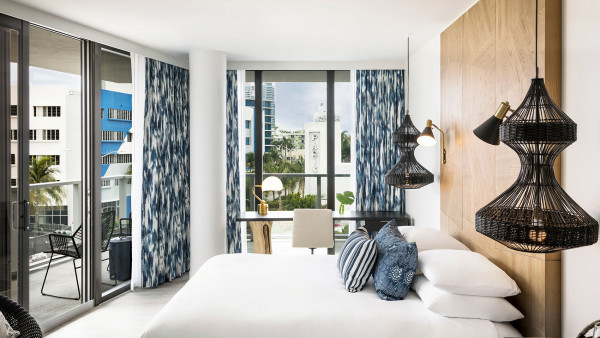 Spa break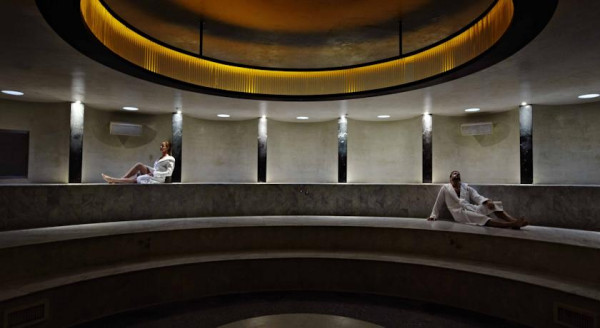 The Standard Spa Miami is adult-only spa hotel that's a haven of relaxation and intimacy: think hydrotherapy, yoga, Turkish hammams of heated marble, and a temple-like sauna. The minimalist, airy rooms are done in nude woods and floaty drapes in a palette of champagnes and whites. Stunning sea views and a Mediterranean style restaurant complete the picture.
All out luxury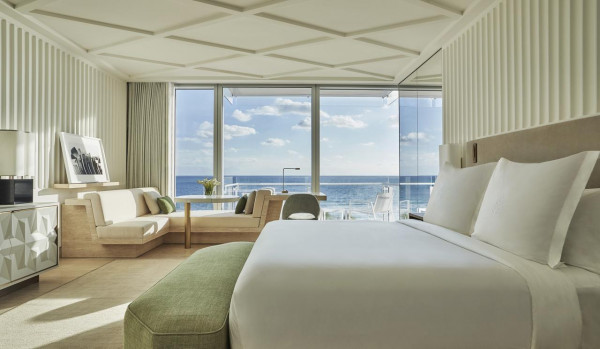 In many ways, Four Seasons Hotel at The Surf Club resembles a Roman villa with a modern extension. Its marble pillared, leafy lobby, light-filled oceanfront rooms with their sink-into beds and floor-to-ceiling windows, and swimming pool lined with palm trees, make it one of the most romantic hotels in Miami. For a particularly intimate evening out, book a private trip on the hotel's yacht.
Faena Miami Beach offers sumptuous, over-the-top accommodations overlooking a stretch of private beach. It's not small but this means that the facilities are amazing: al-fresco dining; a sexy, moody, neon-lit bar; three restaurants, extensive spa with huge range of treatments, a steam room that's a work-of-art, and there's even a kids club in case you haven't managed to leave the little ones at home!
Asian fusion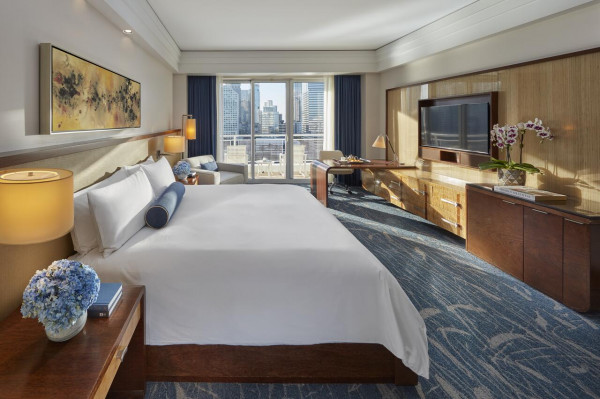 The Mandarin Oriental Miami boasts smart stylish rooms with marble bathrooms and private balconies gazing out to sea, a 20,000 square foot private beachfront - far from the manic crowds, the hustle and bustle of the city. There's a large pool, 3-storey wellness spa, and Peruvian restaurant, as well as bars. Beautiful.
The Setai is a luxury oceanfront hotel on Miami Beach offering Asian-inspired decor and cuisine. The fine-dining restaurants are garlanded with red cushions and red roses, the spacious, contemporary-meets-Asian rooms and suites are deeply romantic. Plus you can expect a spa, beachside bar, and three swimming pools.. Clearly one of the most romantic hotels in Miami.
Luxury boutique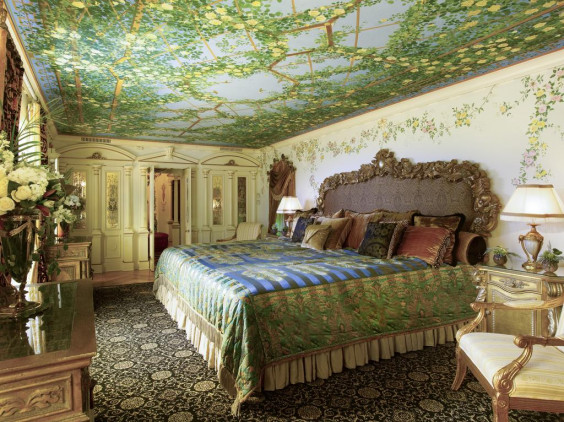 The Villa Casa Casuarina is romantic, decadent and truly unique. Once the beachside home of Gianni Versace, it's an ornate and grandiose affair: paintings of Greek goddesses, a gold mosaic swimming pool, stained glass windows that bathe the rooms in iridescent light, muralled ceilings... Simply stunning!
Still not sure?
posted Monday, 7th December 2020