Top Tips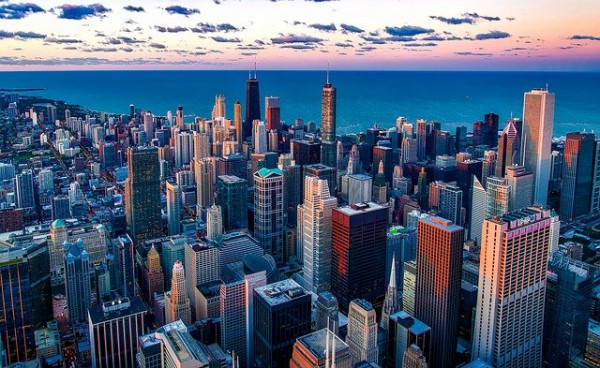 David Mark from Pixabay
Our guide to where to stay in Chicago uncovers and reveals the details of the most popular neighbourhoods for visitors to Chicago, offering useful tips and recommendations which we hope will help you match your travel plans to a neighbourhood's atmosphere. Because the Windy City is a big city! And it's a city with cultural riches as diverse as the tastes of America, from the highest-brow to the lowest. So it's great if you can stay in a spot with lots around to interest you.
Neighbourhood Guide to Chicago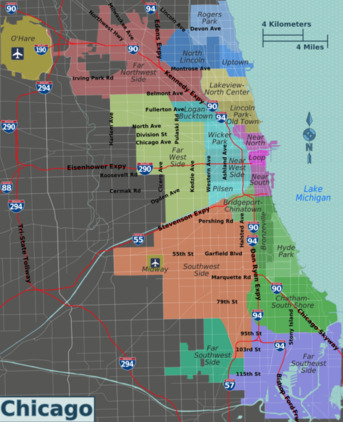 Peterfitzgerald via Wikicommon
Chicago's steel and glass skyscrapers line a particularly scenic stretch of Lake Michigan, creating a striking commercial hub that dominates the Mid-West's heartland. But there's a wealth of culture to appreciate here too: world class art galleries, concert halls and theatres, many of them housed in architectural wonders. Expect art on the streets too, accessible to all. And music, ranging from the orchestras in their elegant concert halls to rock venues and festivals, jazz and blues in bars, and all kinds of dance music. Chicago is also a sports mecca, home to pro teams in many disciplines and passionate supporters for all of them — Chicago's sports bars can be lots of fun. And there's plenty of green space, and sandy space, where you can get active yourself. Chicago's food is another magnet for travellers (the variety is really something), influenced by the multicultural denizens of this deliciously artistic, fun, and forward thinking town.
The neighbourhoods of central Chicago, radiating around the Downtown area, are where you'll find most of the highlights visitors are here for: the museums and galleries, beaches, parks, skyscrapers and shopping. The North Side has the theatres, bars and clubs; the South Side has beaches, the soul food, Chinatown and some great museums; and the West Side is fashionably gritty. It's relatively easy to cruise between these areas: the block numbers are constant and public transport is cheap and mostly efficient. You can choose between trains and buses. The trains are most often referred to as the "L", which comes from the elevated tracks they run on. Central Chicago is very walkable.
Downtown and The Loop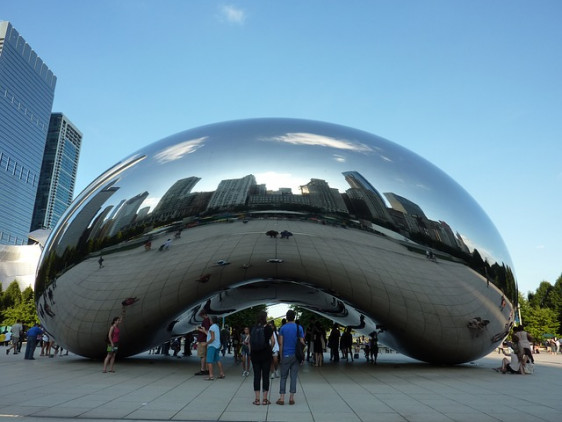 Martin Str from Pixabay
The funny sounding name refers to the elevated rail line that loops the busy dead centre of Downtown Chicago. Lake Michigan is to the east and the Chicago River is to the north and west. Within The Loop are the most famous and impressive of Chicago's skyscrapers, including Sears Tower, Willis Tower and the Chicago Board of Trade, plus some of the city's most iconic architecture. Within The Loop you'll also find the theatre district, the Art Institute of Chicago, the Money Museum, Millennium Park — with its incredibly architectural Pritzker Pavilion and Cloud Gate — and a world-class collection of public art that includes sculptures by some of the biggest names in 20th century art. The Loop is a transport hub for all Chicago, all the elevated rail lines converge here. And plenty of buses do too.
Chicago's best shopping street, the Magnificent Mile, ends on the Chicago River in Near North, and while there are still some quirky stores and big brands, plus the vast Jeweler's Centre, in The Loop, it's better to shop across the river. There are plenty of places to eat here, and they're busiest during the day. The most touristy sites have clusters of cafes and restaurants around them, but they'll not always be the best places to eat or drink.
Pros and Cons
Pros: impressive architecture, major sights, central, water views, world class art galleries and museums
Cons: business district
Ideal For: first time visitors, sight seers, photographers, families, art lovers
The Near North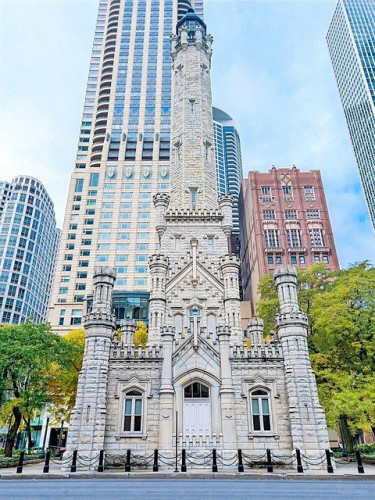 Charlottees from Pixabay
The Near North is on the other side of the Chicago River from The Loop, home of the Magnificent Mile, or Michigan Avenue, Chicago's most glamorous street, known for its elite fashion designers, department stores, global brand boutiques, and high end restaurants, bars and cafes. The Near North has a couple of distinct neighbourhoods: River North, which is known for its art galleries, restaurants, bars and nightclubs; Streeterville, which is between Lake Michigan and the Magnificent Mile; and the Gold Coast, which is where you'll find some of Chicago's grand dame hotels, and some of the most expensive residential streets in the city. The Near North is a busy part of town, but not as bustling as The Loop, and it's possible to escape the buzz entirely by heading down to the river. The Near North's best known sight is the Water Tower, which is one of the few survivors of the first city of Chicago, the one that burned almost to the ground in 1871. Other highlights include the Museum of Contemporary Art, The Arts Club of Chicago, and the crowded galleries of River North. Navy Pier, with its 50 acres of shops, eateries and attractions, is on the very edge of the Near North.
Pros and Cons
Pros: best shopping in town, numerous art galleries, central, luxurious hotels and restaurants, lively nightlife, elegant, water views
Cons: can be expensive
Ideal For: shoppers, art lovers, treating yourself, luxury lovers, nightlife lovers, families, couples
Navy Pier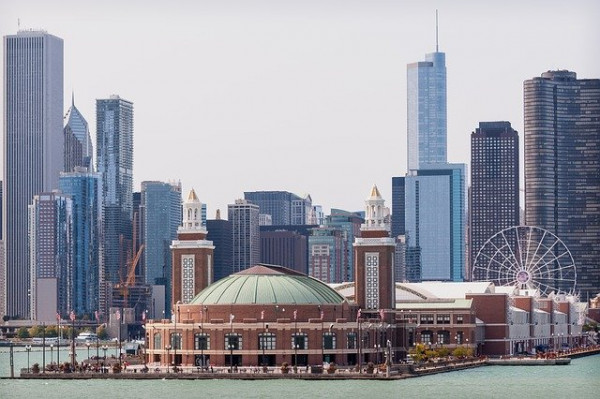 Morris Sneor from Pixabay
Navy Pier juts out from the Near North, half a mile into Lake Michigan, providing 50 acres of entertainment and fun, topped by the famous, king-sized, (196ft) ferris wheel. There are restaurants, bars and cafes, an IMAX theatre, carnival-style rides, a huge funhouse maze, boat tours, the Children's Museum, the Chicago Shakespeare Theatre, parks with fountains and free performance spaces and wonderful views. And you're close to the other attractions of the Near North and Downtown Chicago.
Pros and Cons
Pros: major sights, family-friendly attractions, lots of places to eat and drink, lots of varied entertainment, water views
Cons: busy
Ideal For: fun, families, sight seeing,
Near South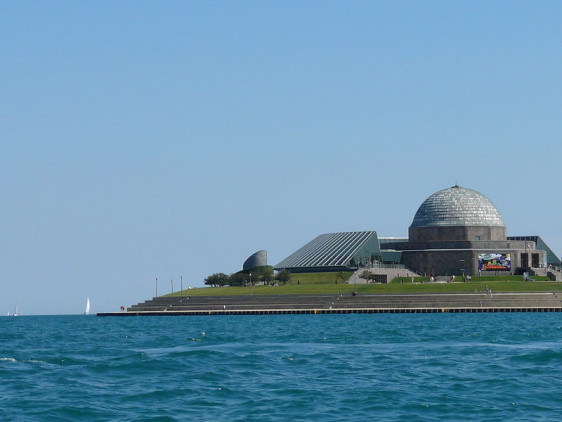 By Flickr user Octavio Ruiz Ce
The Near South is one of the oldest districts in Chicago, and a great area for museums. It's got a couple of natural history and science museums, a planetarium and an aquarium, housed in elegant, historic, lakeside buildings. The museum hub is called Museum Campus. The Near South is also where you'll find Soldier Field, home of the Chicago Bears, and a number of major jazz and blues music landmarks — many of them in Printer's Row, which is also a great place to go out of an evening. If you're interested in Chicago's history then Prairie Avenue might be a familiar name (it was one of the most prestigious addresses of Golden Age Chicago, and lined with gaudy mansions, and eleven of them survive today). Chinatown is on the southern edge. There's good transport links to and from central Chicago, which is only a hop and a skip away, and you can even commute via water taxi. And there's plenty of choice when it comes to drinking and dining, less for sleeping, though.
Pros and Cons
Pros: central, excellent museums, lively live music scene, historic
Cons: limited accommodation
Ideal For: families, sight seers, value seekers, sports fans
Near West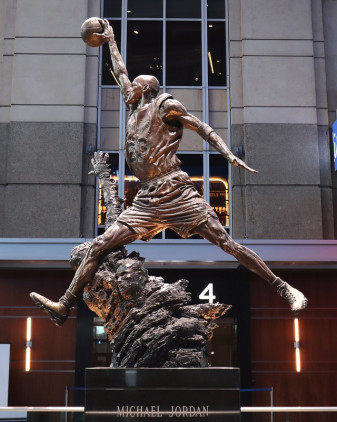 By Flickr user Thank You
Even if you're not staying in Chicago's Near West you should still swing by Little Italy and Greektown for at least one meal in each. If you're looking for a real eating out treat, the West loop is where you'll find some of Chicago's most expensive and glamorous restaurants. And a hip gallery and club scene. The University of Illinois at Chicago has pushed out a lot of this area's old-a-day charm, including its major street market and Oprah, but the Chicago Bulls still play here at the United Centre (you can admire Michael Jordan's statue outside), and there's a smaller new market to replace the old, which is great for flea market shopping and Mexican food.
Pros and Cons
Pros: great places to eat and drink, central, lively, great art galleries
Cons: not what it was
Ideal For: foodies, value seekers, sight seers
South Side and Hyde Park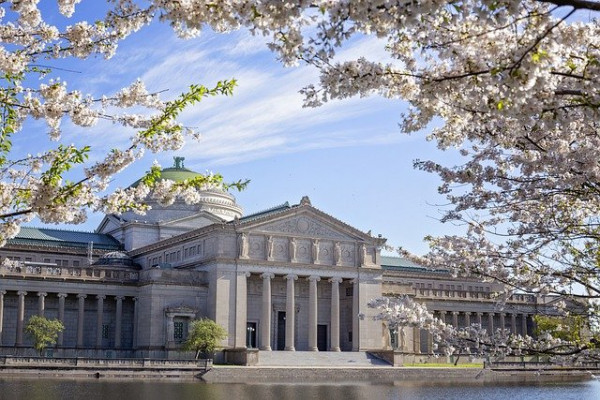 Day_Photo from Pixabay
South Side is a collection of quite different neighbourhoods, but they're all fairly central, offering literature and architecture, bars and galleries, jazz and history, and green spaces. Hyde Park is for literature and architecture, with Victorian mansions, restored Prairie Schools, and some incredible offerings by Frank Lloyd Wright. It is probably best known for hosting the Chicago World's Fair, and the Museum of Science and Industry is one of its legacies, but it's also known for its incredible bookstores (it has more Nobel prizes per square kilometre than any other neighbourhood on the planet). Bridgeport-Chinatown is for the bars and galleries, and of course Chinese food too. It's also historically home to a large Irish-American population, the White Sox, and reputed to be haunted. Bronzeville is for jazz and history: it's where Louis Armstrong and Count Basie played at the Sunset Cafe, and there are countless monuments and museums to the neighbourhood's heyday as a hub of African American culture. The major sights are probably Washington Park with its DuSable Museum of African-American History and the 'Fountain of Time' sculpture.
Pros and Cons
Pros: historic, central, great museums, impressive architecture, monuments and street sculpture, green space
Cons: off-centre
Ideal For: history-buffs, sight seers, jazz-fans, outdoors-folks
Chatham-South Shore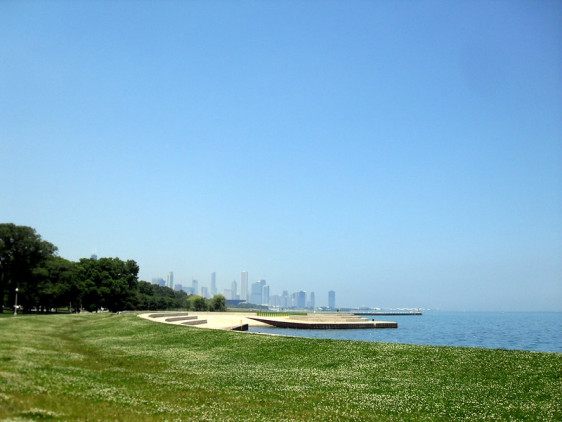 By Flickr user Mindaugas Danys
Chatham-South Shore is part of the South Side district, but worth mentioning as a neighbourhood on its own because of its association with the blues and soul food. Which are what some folks come to Chicago for. This isn't a popular spot for most visitors, but for those in the know it's home to all the very best blues clubs. There's virtually no sightseeing possibilities, but there's a wealth of fantastic opportunities to eat soul food and listen to the blues. And it's got one of Chicago's best, and largest, beaches. Skip the trains and use the Metra Lines from Millennium Station if you want to visit. The South Shore Cultural Centre is where the Obamas had their wedding reception — it was also used as the Palace Hotel Ballroom in the film Blues Brothers.
Pros and Cons
Pros: incredible blues music venues, excellent restaurants, great beaches
Cons: off-centre, residential
Ideal For: music fans, foodies
West Side and Wicker Park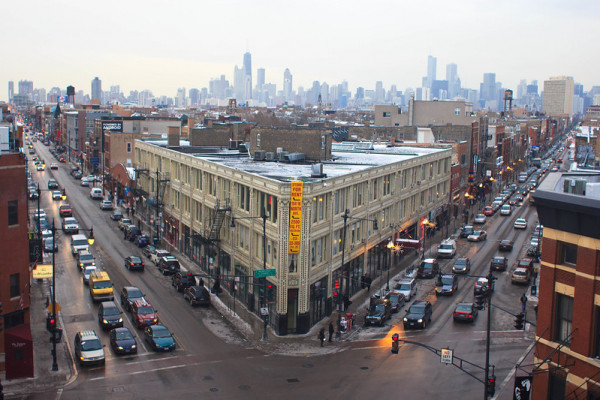 By Flickr user David Hilowitz
Chicago's West Side neighbourhoods were founded on beer, and that's not a comment on people enjoying a brew, this is where the German, Polish, Ukrainians and Czech immigrants set up their breweries, and they did very well, creating comfortable, elegant communities with plenty of cultural variation. It's all different now, but there's still a flavour of Europe, and this is one of the best places in Chicago for fussy drinkers of beer and coffee.
Wicker Park is one of Chicago's coolest neighbourhoods, it looks cool and it sounds cool, but it's not as cool as it was before everyone knew that it was cool. These days the cool is a bit higher end and more accessible for visitors, but there are still plenty of cool places to drink and appreciate how cool you are. As well as being cool, Wicker Park is also the best connected of all the West Side neighbourhoods, with the Blue 'L' line running right through. Pilsen has some hip art galleries and great Mexican food, and Logan Square is elegant and residential.
Pros and Cons
Pros: great cafes and music venues, hip atmosphere, numerous art galleries and cool shopping
Cons: hipster, off-centre
Ideal For: cool cats, hipsters, coffee aficionados, beer aficionados, value seekers, party people
North Side, Lincoln Park and Lakeview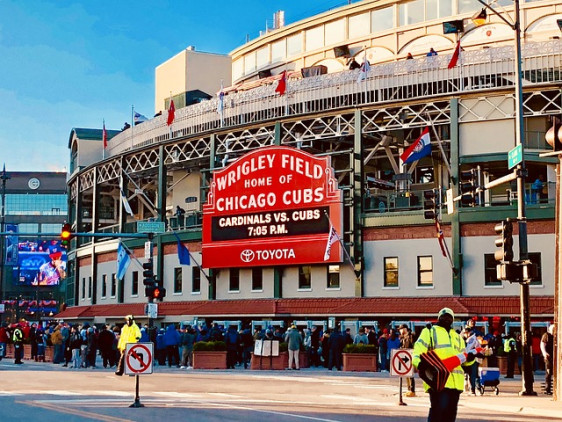 Jennifer LaRue from Pixabay
Lincoln Park is a family-friendly neighbourhood close to miles of beautiful parkland. Lots of families live here, close to the Old Town with its theatres and literary history, and the Lincoln Park Zoo. There's a well maintained shopping strip, and even a beach on the lakefront. Lincoln Park also has a couple of great museums, and, as you walk towards the Old Town, you're in amongst a collection of impressive old homes and mansions, the most expensive in Chicago, in an area often referred to as the Gold Coast. Lakeview has the nightlife and Wrigleyville, home of Wrigley Field and the Chicago Cubs, which makes it a fantastic destination for anyone looking for some fun, and great music venues. The North Side neighbourhoods also have their fair share of architecture to interest and impress, and there's lots of choice when it comes to eating or drinking, especially if you want to eat after midnight.
Pros and Cons
Pros: water views, historic, family friendly, quirky museums, lively nightlife, impressive architecture, great shopping, sports venue, music venues
Cons: off-centre
Ideal For: families, sports fans, luxury lovers, nightl owls, party people, outdoors-folks
Search the best hotels in Chicago