✓ FREE cancellation on most rooms
✓ Save time, save money
Best Value Hotels on Santorini
Spectacular Santorini is known for its beautiful high end hotels, with their incredible infinity pools overlooking one of the world's most breathtaking views. So you might be surprised to hear that our Guru's have found plenty to recommend to those looking for the best value hotels on Santorini (just don't forget that our prices are usually for a double room in low season, so the high season prices will be more expensive).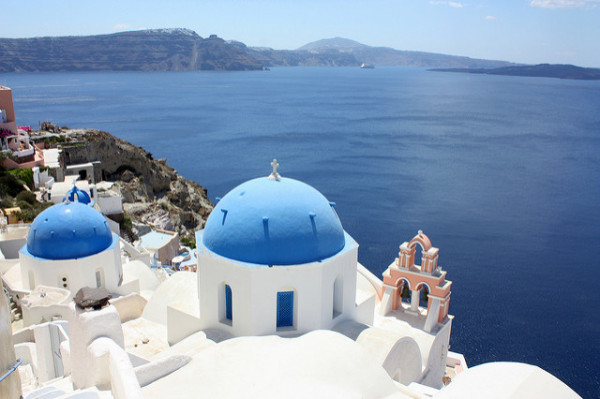 Ada Be via Flickr
They've found some really inexpensive options, including a chic B&B in central Thira which has rooms starting from less than £50 per night. One of their recommendations for families has a choice of suites or whole villas, and they can even recommend the best value hotels on Santorini for honeymooners.
Thira, with its steep, colourful cliffs, is dramatic yet relaxed This is Santorini's main town, a wonderful collection of sugar cube buildings clinging to the cliffside, and dotted with blue domes, blue pools and church bells. Narrow streets run in amongst, lined with shops, bars and restaurants. Tear yourself away from the view - or the beach, and you'll find the Museum of Prehistoric Thira, several galleries and the atmospheric site of Ancient Thira.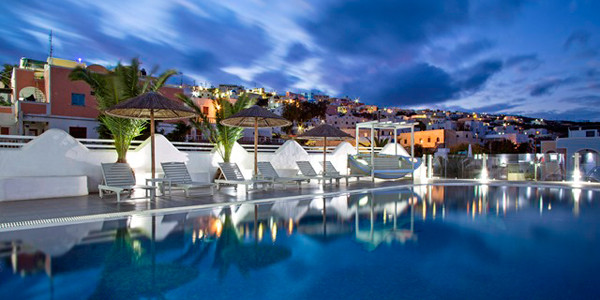 Just two kilometres from Thira, Imerovigli is quieter and seems to have more churches. Imerovigli has great access to the restaurants, bars, museums and the port of Thira without the hassle of being in the thick of it.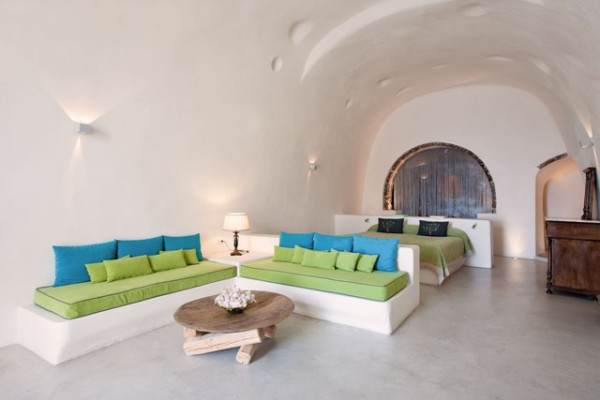 At Santorini's northern arc, the lovely little village of Oia has the cream of the crop when it comes to perfect views - partly because you can see the stacked sugar cubes of Thira and Imerovigli. Most of Oia can only be reached on foot - it's steep - they still employ donkeys to take away the garbage. 300 steps below the town are the beaches, plus there's a Maritime Museum.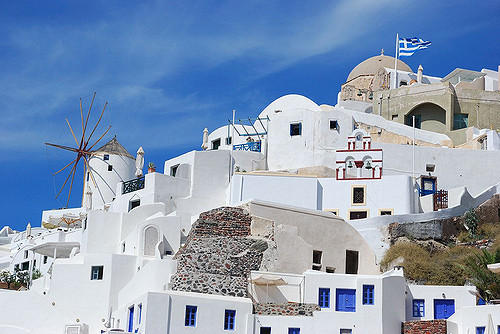 BluEyedA73 via Flickr
For Families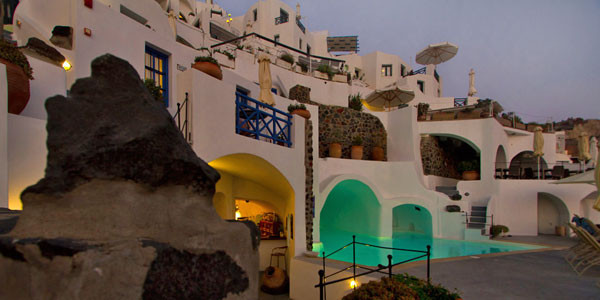 For a Honeymoon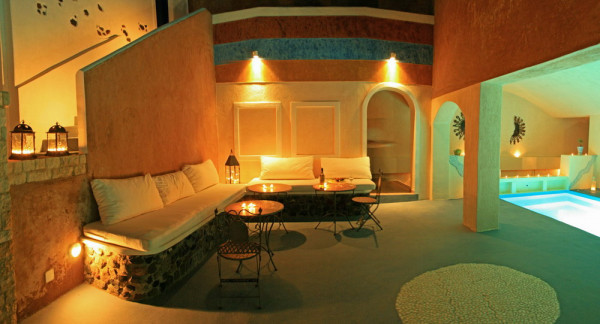 Still not sure whichto book?
posted Wednesday, 20th July 2016
comments powered by

Disqus
Search the best hotels in Greece