✓ FREE cancellation on most rooms
✓ Save time, save money
Best Family Hotels on Santorini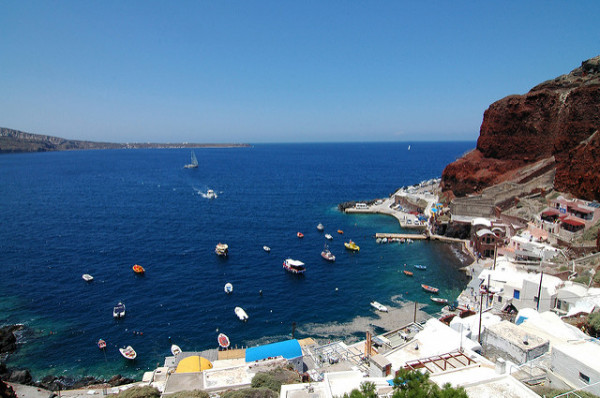 Mary Madigan via Flickr
You might think of it as a honeymooner's destination, but spectacular Santorini is an amazing place to bring your family. The history is as incredible as the landscape, the food is child friendly, there are great beaches and plenty for everyone to do. The best family hotels on Santorini are spread over the island, so you can choose to stay in the thick of it, or in a smaller village.
Thira, with its steep, colourful cliffs, is dramatic yet relaxed This is Santorini's main town, with more than its fair share of beautiful white cave hotels and apartments with their infinity pools. Behind the hotels are the narrow streets of the town, the shops, bars and restaurants. Tear yourself away from the view and you'll find the Museum of Prehistoric Thira, several galleries and your kids will love the cable car down to the docks. Nearby is the atmospheric site of Ancient Thira.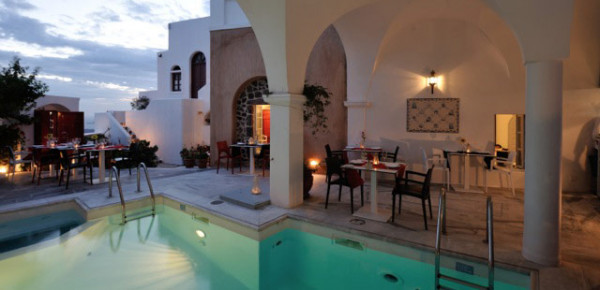 Just two kilometres from Thira, Imerovigli is quieter and seems to have more churches. Imerovigli has great access to the restaurants, bars, museums and the port of Thira without the hassle of being in the thick of it.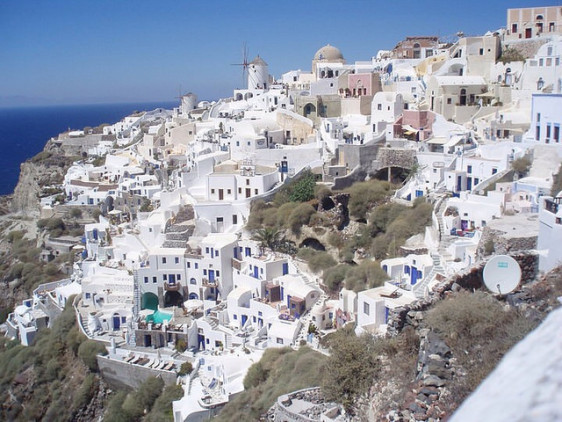 Madalina Ungur via Flickr
At Santorini's northern arc, the lovely little village of Oia has the cream of the crop when it comes to perfect views - partly because you can see the stacked sugar cubes of Thira and Imerovigli. Most of Oia can only be reached on foot - it's steep - they still employ donkeys to take away the garbage. 300 steps below the town are the beaches, plus there's a Maritime Museum.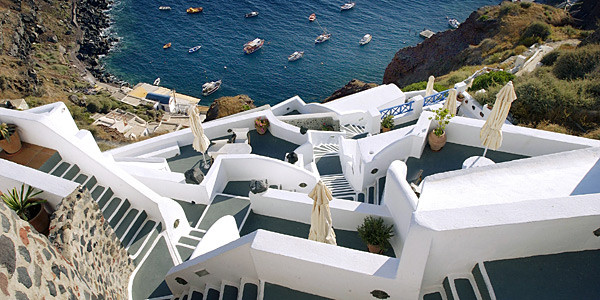 On a Shoestring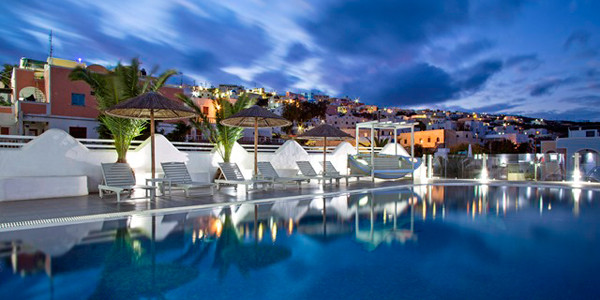 For Luxury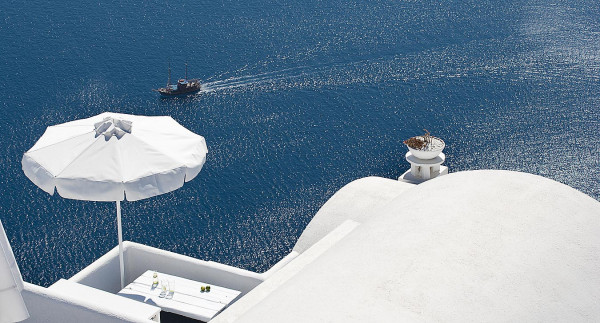 Still not sure which of the best family hotels on Santorini to book?
posted Tuesday, 19th July 2016
comments powered by

Disqus
Search the best hotels in Cyclades