The Best Hotels in Exarchia, Athens
Just north of Omonia, gritty Exarchia, around Plateia Exarchion, is home to restless rebel spirits, artists, musicians, performers, and students. This college neigbourhood is also home to the National Archaeological Museum, so visitors looking for a handy base from which to explore the world's most important collection of iconic ancient Greek artefacts will find the best hotels in Exarchia will hit the spot, amid a youthful counter-cultural scene.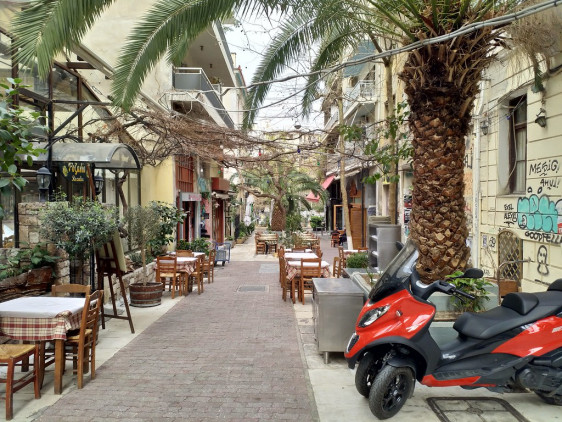 Flickr user domjisch
Alternative galleries and record stores abound, and after dark the traditional rhythms of rembetika music compete to be heard with rock and jazz sounds floating from multiple music bars. For a breath of fresh air and a panoramic view of the city, Strefi Hill – a few blocks from the central square - is popular with locals. Any visitor looking for an authentic slice of Athens life should definitely book one of the best hotels in Exarchia!
The Best Hotels in Exarchia, Athens
For a contemporary stay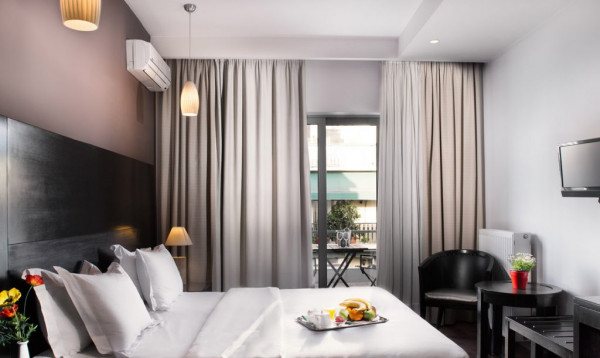 Areos is a contemporary urban haven with spacious rooms. The best have city-view balconies and private whirlpools.
Still not sure which of the best hotels in Exarchia to book? Expand your search to include nearby Omonia, or check out all our Athens recommendations. Alternatively call or email a friendly guru for advice.
Areos Hotel

Athens

40 rooms from £69

Hideaway - Located just outside of the busiest part of central Athens, this is a great hideaway from the tourist crowds

Value chic - With contemporary accommodation from as little as €80 per night including breakfast, it's excellent value

Sights nearby - Areos is five minutes walk from the outstanding National Archaeological Museum

City Style - The smart interior design of this hotel makes it a stylish city stay

Recommended by - Great Small Hotels

Neighbouring the verdant Areos Park in central Athens, Areos Hotel's rooms are elegant and spacious with a contemporary finish; the best offer a private hot tub or a balcony with fantastic views. Enjoy a breakfast of local Greek produce in the Café Bar to start your day. A smart city hotel. See More

Check Availability
posted Wednesday, 6th May 2020