The best hotels in Docklands, Dublin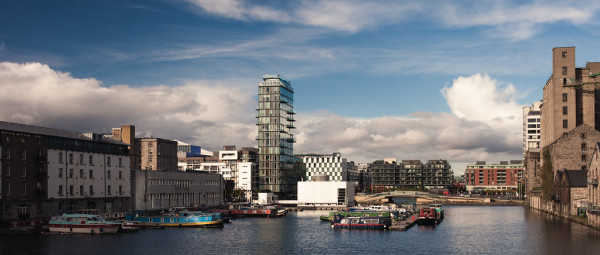 flickr user lennox_mcdough
The Docklands showcases Dublin's ability to compete on an international level. A heady mix of historical architecture, slick contemporary design, museum, galleries and some of the city's best restaurants. Wander through the area and look out for works from the Public Art project before exploring the fascinating and interactive EPIC The Irish Emigration museum. As a renewed industrial area there is plenty of space along the river and, during the summer months, Grand Canal Square and Mayor Square (heralded for their design credentials) make for great spots to pause in. The area is centred around the river Liffey which can be crossed via the spectacular Seán O'Casey Bridge (a pedestrian swing bridge). Just a stroll from the city centre, yet the best hotels in Docklands are not flooded by tourists.
The best hotels in the Docklands
For contemporary style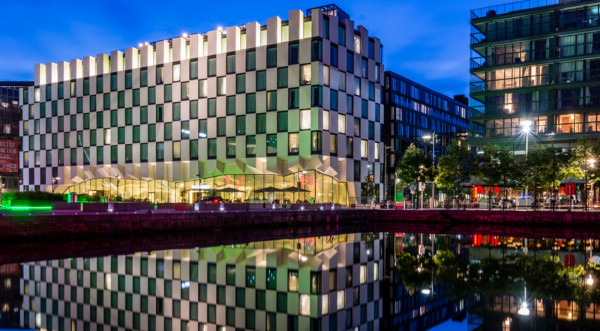 Every inch a fitting stay for this trendy area. Contemporary and slick The Marker Hotel has river views, a rooftop bar and superb food in the brasserie.
Still not sure? Expand your search to include Coastal Dublin hotels or check out all our Dublin recommendations. Alternatively contact one of our friendly gurus for advice.
The Marker Hotel

Dublin (Docklands)

187 rooms from £257

Spa breaks - Award winning spa with 23m indoor infinity pool, hot tub, sauna, eucaplytus infused steam room & extensive range of treatments

Contemporary - Checker board front facade reflects the money that has been spent on the visual impact of the hotel

Business meetings - Ideal for business travellers attending the nearby Dublin convention Centre

Sights nearby - Well placed for getting to all of Dublin's sights. 20 minute walk to the centre of the city

Striking contemporary hotel in the heart of Dublin's docklands. Super stylish, design conscious interiors, rooftop bar for taking in the cityscape and great food in the brasserie. Ideal for business travellers, but also perfect for a hip city break. See More

Check Availability
posted Friday, 14th February 2020