10 Best Hotels in the Palmeraie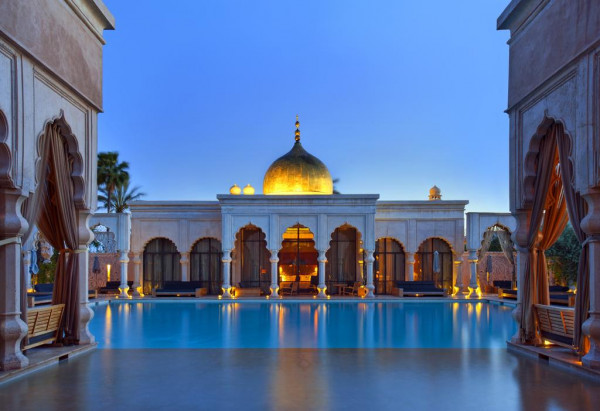 Don't fancy the hectic buzz of the medina? Take a twenty minute taxi ride and you'll find the Beverly Hills of Marrakech, a great palm forest dotted with luxurious hotels and stunning private villas. This is the Palmeraie. Here you'll find properties with majestic views of the Atlas Mountains, herb gardens, spacious rooms and decent sized swimming pools. With its obvious allures, there is a wide choice of hotels to pick from which is why our Hotel Gurus have compiled a collection of the best hotels in the Palmeraie. Whether you are planning a luxury getaway, a romantic break, or a spa escape there is something to suit most trips. So why not browse through our list to start planning your next break?
For Families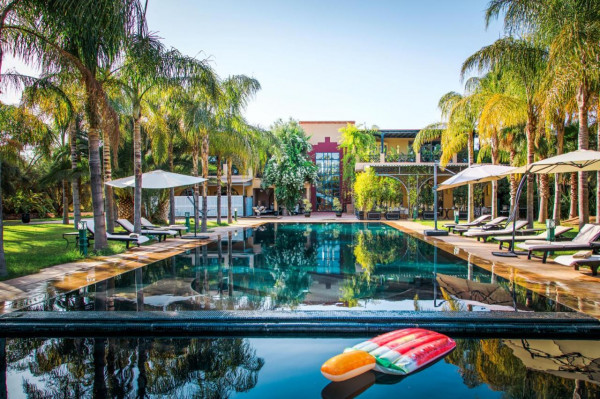 Our favourite new find for families in the Palmeraie is Palais Mirage d'Atlas. Those travelling with kids in tow will love the family suites; there's even a fabulous three bedroom villa with private pool. Other great facilities include a huge communal pool, pampering spa and restaurant.
For the design
Jnane Tamsna is a fairytale hideaway where minimalist Moroccan splendour achieves a peaceful contemporary look. There's a great hammam, a large pool and tennis courts all set amid 9 acres of beautiful gardens. A very stylish choice.
For traditional style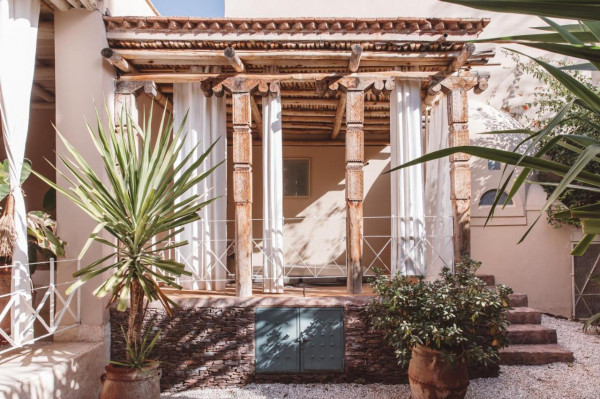 Les Deux Tours is an elegant and peaceful resort located just 10-minutes from central Marrakech. Stay in palatial-sized tartari-ceilinged villas, the best of which have separate entrances, enclosed private pools, carved wooden dressing rooms, and deep bathtubs. A charming hideaway.
For foodies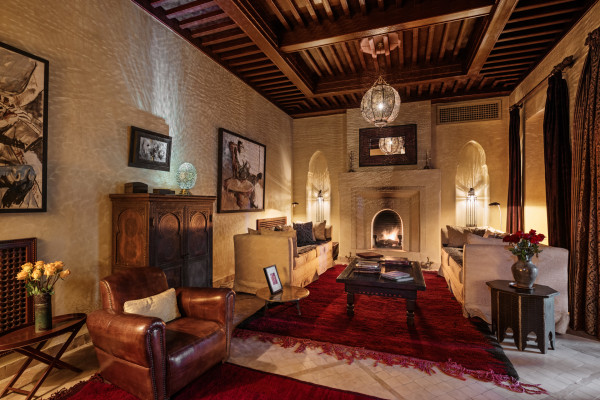 Dar Zemora is one of the Palmeraie's best kept secrets: it is small and luxurious, with just six beautiful rooms, set in three acres filled with lemon trees and roses. The food is fantastic and indulgent.
For luxury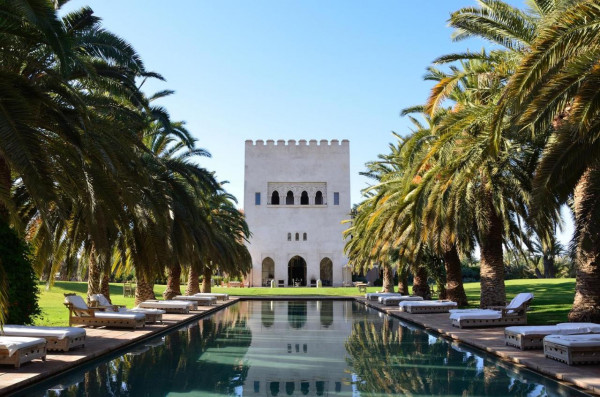 The Mosaic Palais Aziza is set amid five acres of lush gardens with fruit and palm trees planted around the pools and terraces. The twenty eight rooms and six suites offer contemporary comforts all wrapped up in traditional Moroccan decor.
Alternatively, try the Ksar Char Bagh, a stunning Moorish palace with more gorgeous gardens, a luxury hammam, an Alain Ducasse trained head chef, a vast library, fumoir and much, much more!
Palais Namaskar is a luxury property with chic design that merges the old and the new. Enormous rooms boast large glass walls giving lovely views of the gardens or pool. Boasting a spoiling spa and a choice selection of restaurants and bars. A stylish luxury choice.
For romance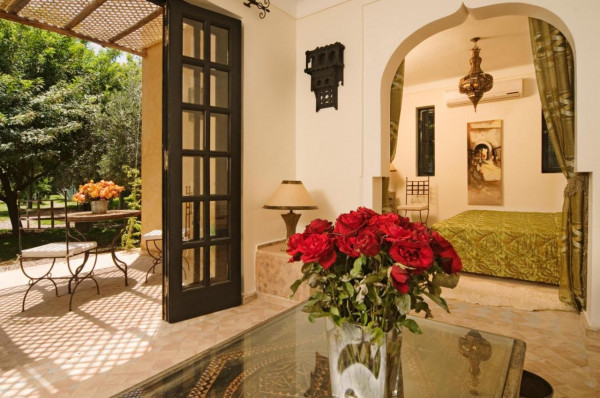 Dar Ayniwen is a truly luxury romantic haven. Originally built as a private home, many of the original owner's treasures still remain. Accommodation is in eight luxury suites, four in the main house and four scattered around the beautiful gardens.
Villa Dinari is a delightful owner-run property that is designed for complete relaxation. The design blends the feel of an exotic Moroccan villa with the charm of a relaxed English country house. Stand-alone suites tucked away in leafy grounds and romantic day beds make this ideal for couples looking for relaxed getaways.
Villa Al Assala boasts modern rooms with Moroccan touches, all with four posters and private terraces. With candlelit dining by the pool, a hammam, and a spa with couples' treatments — this is a spoiling base for two.
For eco-friendly values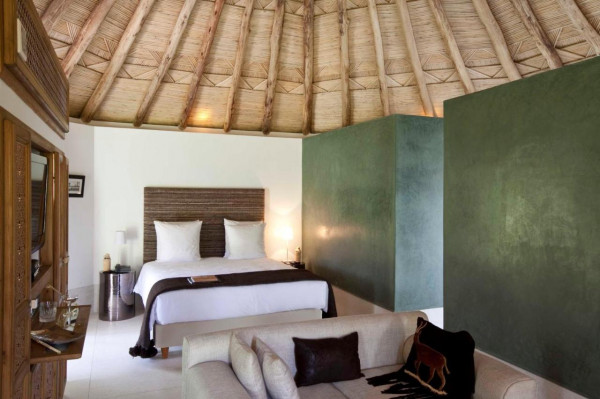 Les Cinq Djellabas is a great alternative to the riads of Marrakech: an eco-friendly hotel, with views of the Atlas mountains. Accommodation is in ten African eco-lodges dotted around the palm, banana and olive filled gardens.
Still not sure where to book?
posted Monday, 12th December 2022