16 of the Best Hotels Just Outside Marrakech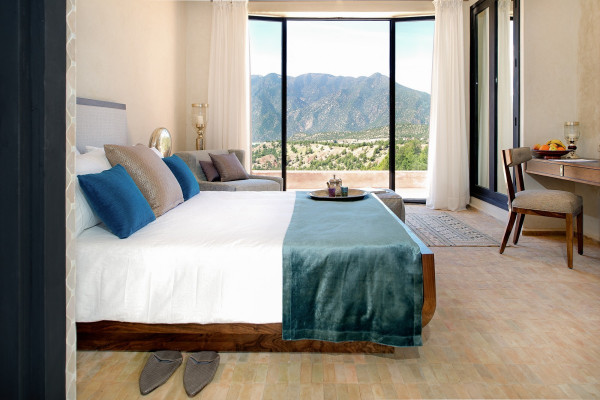 If you're visiting Morocco for any length of time, grab the opportunity to travel a little further afield from Marrakech than the Palmeraie. Some of the best places to stay in Morocco are hotels near Marrakech, but far enough away to feel as if you've escaped away from the hurly burly. Within an hour or so of the city, you will discover majestic countryside, breathtaking views and some fabulous properties to stay in. With this in mind, our hotel experts have compiled a collection of the best hotels just outside Marrakech ranging from rural properties on the outskirts of the city to easily accessible hotels in the High Atlas. Whether you want all-out luxury or an affordable and laidback stay, there is something to suit most tastes and budgets. So why not browse through our collection to start planning your next break?
For the outskirts of Marrakech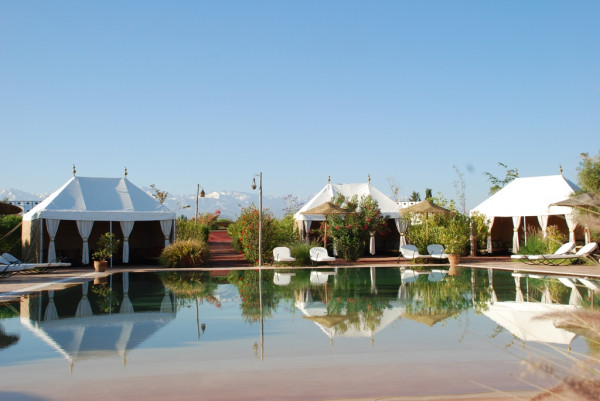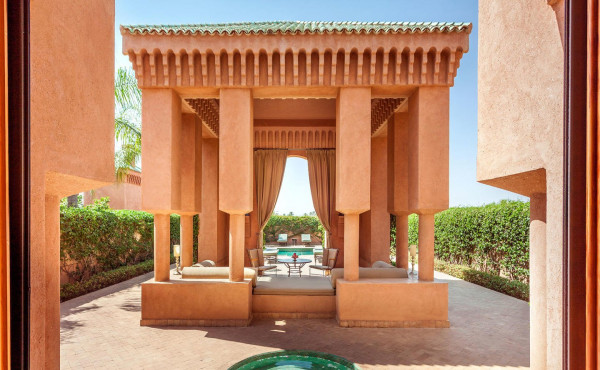 The world-famous Amanjena is also not too far from central Marrakech. Here there are pavilion-style rooms with proportions worthy of a Pasha. While the spa goes above and beyond. A very luxurious option.
Fawakay Villas is a verdant oasis 10 km outside Marrakech. Rooms and suites are spacious and have a rustic-chic feel. There's a wide range of activities for those who like to keep busy but this is an equally good base to just relax.
The Capaldi is a former country home with the Atlas Mountains in the backdrop and desert surrounding it. This is a perfect place to retreat to after a few days in Marrakech. With a hammam, two pools, a gourmet restaurant, and even a cinema — you'll wish for nothing here.
For the High Atlas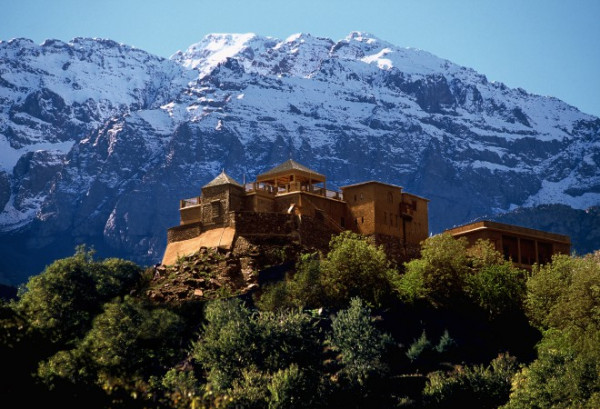 For the High Atlas foothills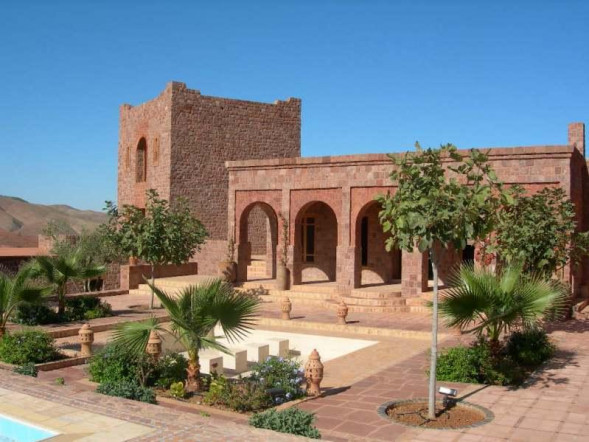 Still not sure where to book?
posted Wednesday, 12th January 2022