10 of the Best Hotels Just Outside Marrakech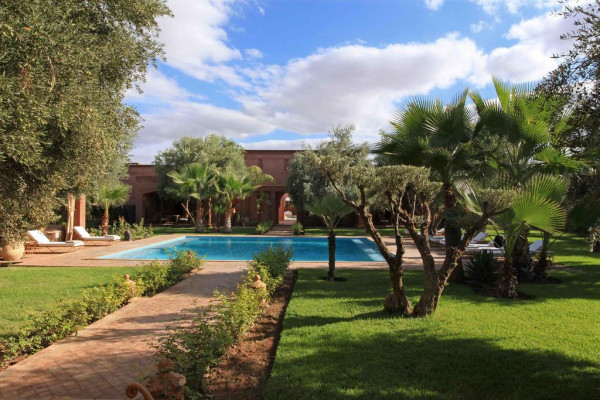 If you're visiting Morocco for any length of time, grab the opportunity to travel a little further afield from Marrakech than the Palmeraie. Some of the best places to stay in Morocco are hotels near Marrakech, but far enough away to feel as if you've escaped away from the hurly burley. Within an hour or so of the city, you will discover majestic countryside, breathtaking views and some fabulous properties to stay in.
10 of the Best Hotels just outside Marrakech
The Best Hotels on the Outskirts of Marrakech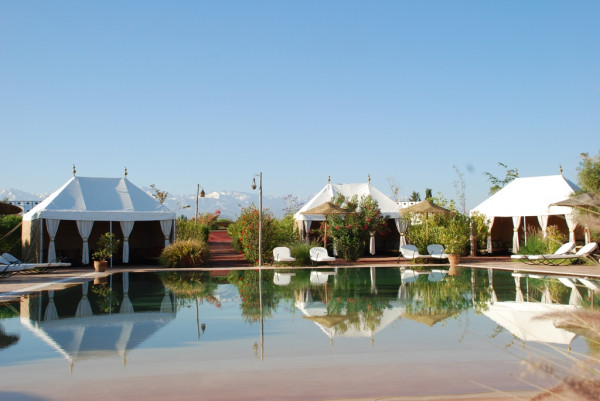 If you don't fancy straying too far from the city, then the Jardins d'Issil in the outskirts is the perfect compromise. The cluster of Caidal tents which provide the accommodation are set around a large infinity pool amid scented gardens. The vibe here is very relaxed and the food excellent.
Some of our Guru's other recommended hotels on the outskirts of the city, range from the moderately priced, but exotically decorated Tigmi, converted from simple village dwellings.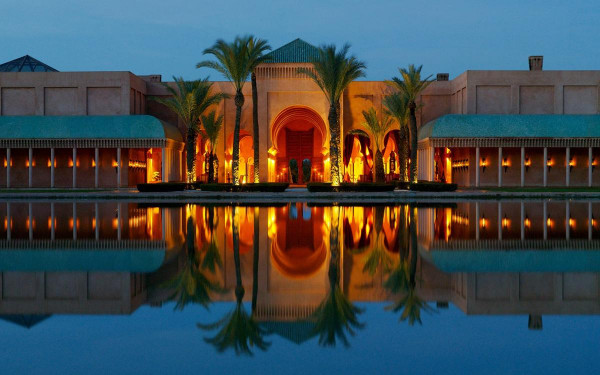 The world famous Amanjena is also not too far from central Marrakech, though it's not one to look at if you're on a budget!
Dar Layyina is a charming property with just 7 rooms and suites only 15 minutes from central Marrakech. With lovely gardens and two outdoor pools, it's the perfect pick for those who want the best of town and country. And, even better, rooms start from just €70 per night including breakfast.
Some of the Best Hotels in the High Atlas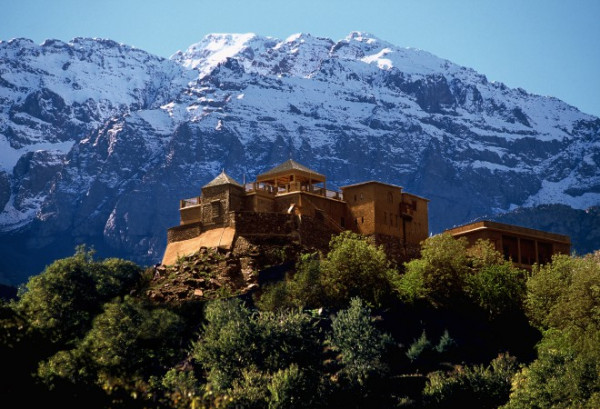 The High Atlas mountains are a wonderful region to trek, climb, or even relax amongst epic scenery, where Berber villages cling to steep hillsides. And yet the Atlas mountains are close enough to Marrakech for hotels there to qualify for our list of hotels near Marrakech.
The Kasbah du Toubkal ticks all the boxes in terms of authentic feel and spectacular views. It also boasts eco credentials with its Green Globe award for sustainable tourism and is very family friendly.
But for out and out luxury book into the Kasbah Tamadot, Sir Richard Branson's High Atlas pad, with its stunning bedrooms, breathtaking views and five star spa.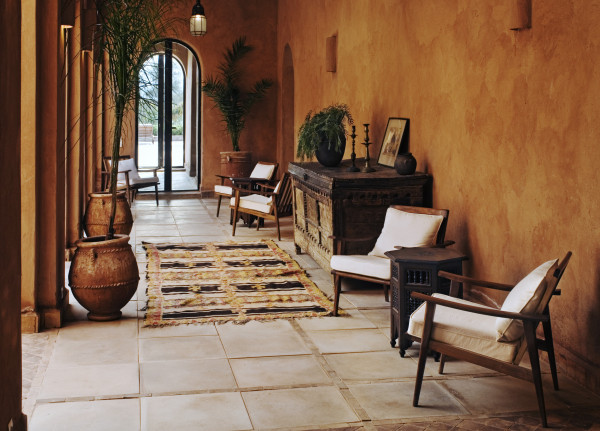 The Kasbah Bab Ourika in the High Atlas also offers a luxury retreat, albeit at a more affordable prices,
or if your budget is restricted book a room in Dar Adrar, a simple, rustic guesthouse perched in the mountains above Imlil.
The Best Hotels in the High Atlas foothills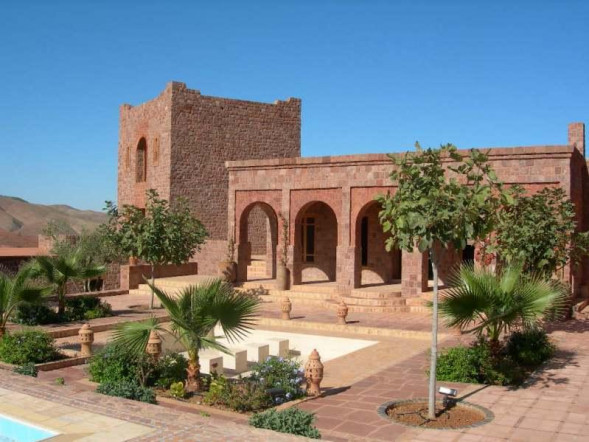 Here you get all the views and solitude without the altitude sickness!
The Domaine de la Roseraie offers spacious bedrooms in bungalows scattered around exotic gardens.
Or there's the Kasbah Angour, a gorgeous Berber castle converted to a hotel, but with much of its traditional charm, and furniture retained.
If you can't find your ideal hotels near Marrakech on our Guru's list of 10 of the best hotels just outside Marrakech you could:
10 of the Best Hotels Just Outside Marrakech
posted Monday, 17th June 2019