✓ Check Availability
✓ FREE cancellation on most rooms
The best guesthouses and B&Bs on Lanzarote
Lanzarote's great claim to fame is that it guarantees the steadiest climate of all the Canary Islands, with over 300 days of sunshine a year. Add plenty of beautiful beaches, exhilarating water sports and some of the Canary Islands' most dramatic volcanic landscapes and stunning architecture, and you can see why it appeals to so many people. Many people no longer simply want a resort experience, they're looking for something altogether more personal. Our pick of the best guesthouses and B&Bs on Lanzarote offers a guide to just such properties.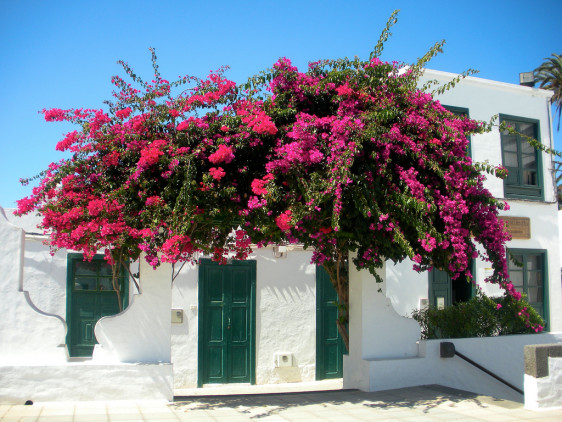 Flickr user Dario Garavini
It is possible to find places to stay that offer authentic Canarian character whether in the architecture, furnishings and food or in the warmth of the welcome. Often these are family-run affairs, sometimes on a working farm or vineyard, sometimes in a traditional village house. Usually they offer a peaceful retreat; certainly they offer an individual style and charm. And almost always they offer great value for money. We have selected some of the best guesthouses and B&Bs on Lanzarote for you to make your choice.
The best guesthouses & B&Bs on Lanzarote
For value for money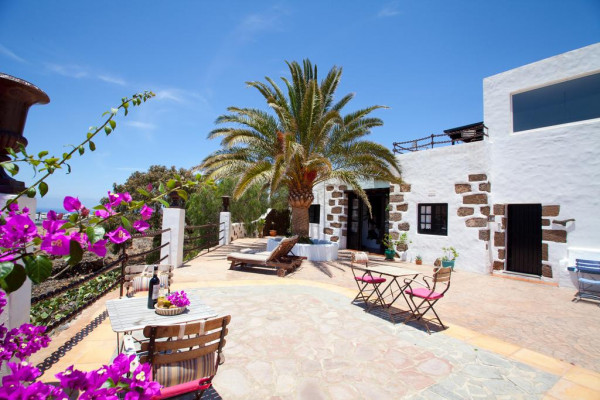 Offering excellent value, Finca Marisa is a cheerful and traditional B&B in Tinajo village. There's a communal kitchen plus stunning views from the terrace.
Casa Rural Villa Lola y Juan is a laid back property in rural Haria. It offers just six rooms and apartments and prices start from as little as €80 per night including breakfast.
Between Yaiza village and Fire Mountains, the 18th-century villa Casa de Hilario offers colourful interiors of contemporary and vintage furnishings, beautiful terraces and a serene atmosphere, all under the direction of charming host, José.
For couples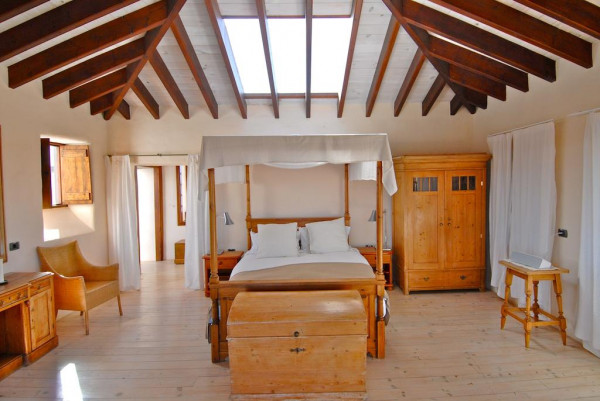 A great couples' hideaway, Buenavista Country Suites offer just two sleek, rustic-chic suites of white colours and plenty of glass. A family-run affair, with an intimate atmosphere, this place is also close to the Montañnas de Fuego Mountains.
The adults-only El Jallo is a very pretty and relaxed B&B on an organic farm with three simple, rustic-chic rooms. There's a pool, garden and lovely views.
Still not found the best guesthouse or B&B on Lanzarote?
Expand your search to include all of our recommendations for the best places to stay in Lanzarote,
check out all of the best guesthouses and B&Bs in the Canary Islands,
or contact a friendly guru for advice.

Yaiza, Lanzarote

Beautifully restored 18th-century cottage just outside Yaiza Village, boasting ocean and mountain views. Contemporary interiors with rustic touches, large bright bedrooms and hand painted decoration. A perfect base for exploring the Island, with owner José as your always helpful guide.

Local exploring - Owner José is an indespensible local guide, whether you're into exploring secluded beaches, deep sea fishing or mountain biking.

Value chic - This place is a steal- with charming rooms, chic interiors, phenomanal breakfast and Jose's personal touch.

Swimming Pool - Outdoor Pool

Great walks - Good for walkers.

Recommended by - I Escape

Check prices

El Jallo 3 rooms from £66

Lanzarote

Laid-back B&B on organic farm. Housed in 17th century building, the rooms feature beamed ceiling, wooden floors, rustic furniture and white bathrooms with stunning views. Outdoor plunge pool, terrace and gardens leading to the organic farm. Peaceful, private and very pretty.

Hideaway - Enjoy the Canarian pace of life in this secluded farm hotel, with outstanding views and walkable quiet beaches

Surfing - The Tinajo coast is considered one of the best areas in Europe for surfing; hotel can advise on rental

Local markets - Don't miss Sunday market in Teguise

Restrictions on children - Adults only hotel

Recommended by - Sawdays

Check prices

Lanzarote

A delightful family-run B&B offering an intimate escape from the resorts and tourists of Lanzarote. Designed with simple style and elegance, the suites exude a rustic chic feel with earthy colours and superb mountain views. Ideal for couples looking for a peaceful, relaxing holiday. A quiet wonder.

Hideaway - A secluded and intimate escape, tucked away in La Asomada, boasting spectacular views over the stunning mountain landscape.

Great walks - Go walking in the beautiful Montañas de Fuego Mountains.

Sights nearby - Visit the nearby Campesino Monument.

Remote - Off the beaten track.

Check prices

Tinajo, Lanzarote

Cheerful, traditional B&B in the small village of Tinajo. The traditional rooms are spacious and comfortable and from the communal terrace there are great mountain views. Take a day trip to Timanfaya National Park or hire a bicycle and go to La Santa. An excellent low budget option.

Great walks - Excellent walking trails in the Montañas de Fuego Mountains.

Sights nearby - Visit the Campesino Monument.

Traditional

Check prices

Haría, Lanzarote

Villa Lola Y Juan is a laid-back country hotel brimming with character and personality. The rooms exude an understated elegance with simple furnishings and tasteful artwork. Relax by the deluxe pool or visit nearby caves. A far cry from Lanzarote's resorts it's ideal for an intimate escape.

Romantic Break - Offering a great deal more intimacy than the vast resort hotels of Lanzarote, it's great for a romantic break.

Local exploring - This country-style hotel is perfect for exploring the lesser travelled North of Lanzarote.

Local markets - Browse the Mercado Tradicional de Haría and pick up some souvenirs to bring home with you.

Sights nearby - Explore the fascinating Jardín de Cactus.

Check prices
comments powered by

Disqus
Search the best hotels in Lanzarote