The 3 best hotels near Croke Park, Dublin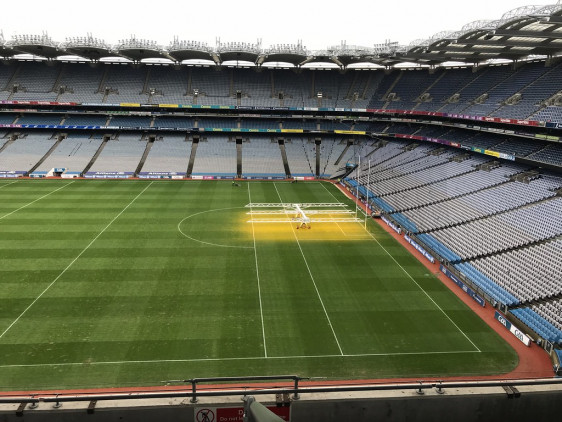 Flickr user heatheronhertravel
Croke Park is a multi-purpose events centre and a bit of a Dublin institution. Headquarters of the Gaelic Athletic Association (GAA) it is, primarily, a sports stadium and more specifically it is mostly football and rugby that dominate the fixtures. Throughout the year the centre runs tours of the museum and stadium which make for an ideal day out with any sport-loving family members. In the summer months the stadium regularly transforms into a music venue hosting national and international artists. Our collection of the best hotels near Croke Park include chic modern properties and charming boutiques, ideally placed for those coming to Dublin to catch a performance at the stadium.
The best hotels near Croke Park
Boutique
Hotel 7 is a boutique city hotel in a lovingly restored Georgian townhouse. The comfortable rooms boast Smart TVs and a Nespresso machine. Choose from a range of menus to suit your mood at the hotel restaurant before having a drink at the stylish bar. A smart city getaway.
Modern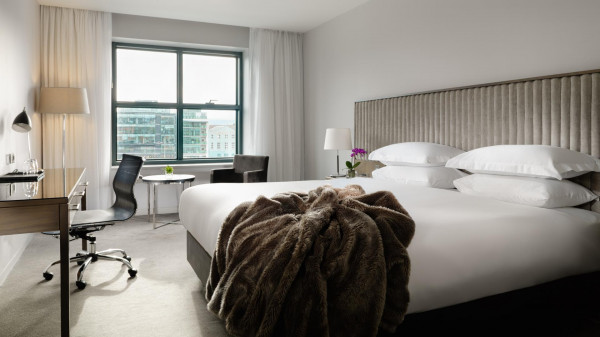 Conveniently located in Dublin's city centre, The Spencer Hotel is the perfect location for a weekend break. Rooms are minimalist and modern and come with Nespresso coffee machines and 'White Company' toiletries. Some rooms have balconies with city views and there is a restaurant and gym on site. You can walk from The Spencer to Croke Park in under half an hour, and there are plenty of bus routes that will take you directly there.
The Gibson Hotel is a sleek, modern hotel located a stone's throw from Dublin's city centre. The bright rooms feature comfy Respa beds while executive rooms offer a balcony with views over the city. Eat in the famous First Dates Ireland restaurant. A stylish four-star hotel. Again the Gibson is not next door to Croke Park, but it's easily accessible via public transport.
Still not sure which to book? Expand your search to include all our Dublin recommendations, or contact a friendly guru for advice.
City Style - With the 3Arena on the hotel's doorstep, it's perfect for those looking to enjoy a concert in this city of culture

Short break - Located close to the city centre and all the main attractions, this is a great base for a short fly break

Romantic Break - Enjoy breakfast in bed or have dinner in the famous First Dates restaurant on your romantic getaway

Great walks - Take in the beautiful natural landscape of the Irish coast with a walk along Howth Head, with views of Lambay and Ireland's Eye

This sleek, modern hotel is located a stone's throw from Dublin's city centre. The bright rooms are decorated in soothing colours with comfy Respa beds; upgrade to an executive room for a balcony with views over the city. Eat in the famous First Dates Ireland restaurant. A stylish four-star hotel. See More

Check Availability

Spencer Hotel

Dublin (IFSC)

169 rooms from £199

City Style - Conveniently located on the River Iffey in the centre of Dublin, a great place to explore the city

Spa breaks - The Viola Day Spa on-site offers a range of massages and spa therapies

Business meetings - The eight meeting rooms can accommodate up to 155 delegates

Families - There are a range of spacious family rooms on offer

Conveniently located in Dublin's city centre, The Spencer Hotel is the perfect location for a weekend break. Rooms are minimalist and modern and come with Nespresso coffee machines and 'White Company' toiletries. Some rooms have balconies with city views. There is a restaurant and a gym on site. See More

Check Availability

Hotel 7

Dublin (Rotunda)

51 rooms from £198

Short break - This hotel is perfectly located for a short fly break, with good transport connections to the airport from the city centre

Families - The spacious and comfortable family rooms are great for those travelling with children

City Style - The hotel's central location makes it a great base for exploring Dublin's sights

Sights nearby - Discover the history of Ireland's most famous beer with a trip to the Guinness Storehouse, the brewery where Guiness was born

A boutique city hotel in a lovingly restored Georgian townhouse. The comfortable rooms are dressed in pastel linens and boast Smart TVs and a Nespresso machine. Choose from a range of menus to suit your mood at the hotel restaurant before having a drink at the stylish bar. A smart city getaway. See More

Check Availability
posted Friday, 14th February 2020