6 of the Best Hotels in Negen Straatjes, Amsterdam
The 'Nine Streets' may be Amsterdam's tiniest neighbourhood – but it's also one of the cutest districts in the city. Stay in one of the best hotels in De Negen Straatjes and you'll be surrounded by unique boutiques, ateliers and galleries, quirky vintage stores and hip bars and cafés.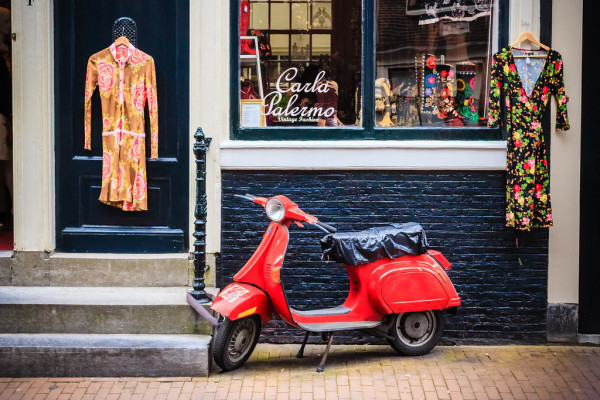 Flickr user Ronel Reyes
Just west of the city centre, nestled between the four grand canals of the Canal Belt, De Negen Straatjes brims with little gems to discover – including some super boutique hotels. Fashionistas, antique hunters and bar hoppers alike will find plenty to please them in this hip enclave.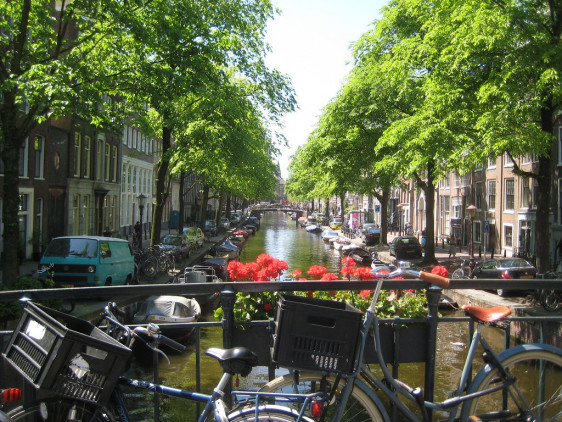 Flickr user Siadhal
And De Negen Straatjes is also a perfect base for explorers. Cross the Singel, and you're in Nieuwe Zijde, the heart of the historic Centrum. The funky street life of the Jordaan is just a few blocks away, across the Prinsengracht, and top sights including the Anne Frank House, the Rijksmuseum, Van Gogh Museum and the Koninklijk Paleis are all within walking distance of the best hotels in De Negen Straatjes.
The best hotels in Negen Straatjes
FOR COUPLES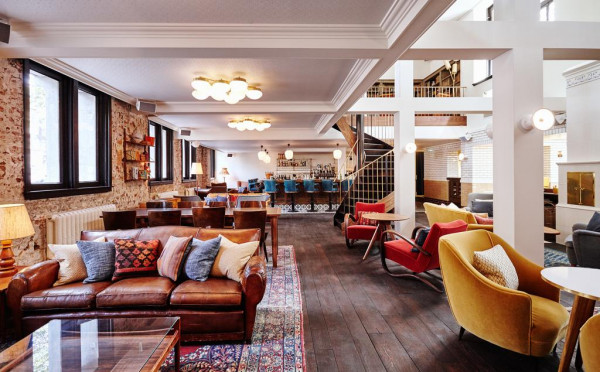 Hotel IX is a romantic heritage conversion that oozes urban chic.
The Hoxton, sibling of the uber-trendy Hoxton in the eponymous London neighbourhood, is a retro-chic canalside treasure.
FOR FOODIES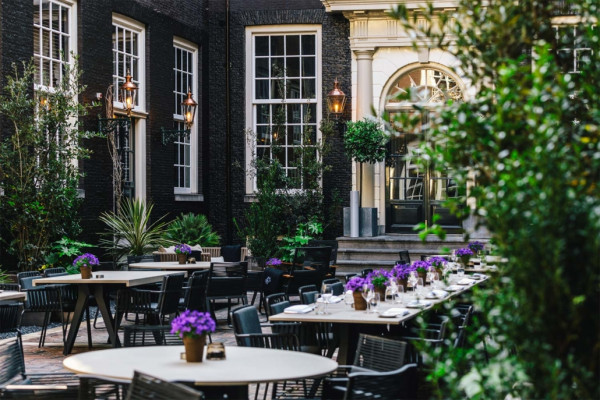 The Dylan beckons gastronomes with its Michelin-starred Vinkeles restaurant. Individually-styled luxury suites exude character.
The Ambassade Hotel is a smartly converted row of canal houses. Rooms are graced by Louis XIV antiques. The fine-dining brasserie is a bonus.
The Pulitzer offers an acclaimed restaurant, Jansz, complementing luxurious rooms in connected 17th and 18th century canalside houses.
FOR ART LOVERS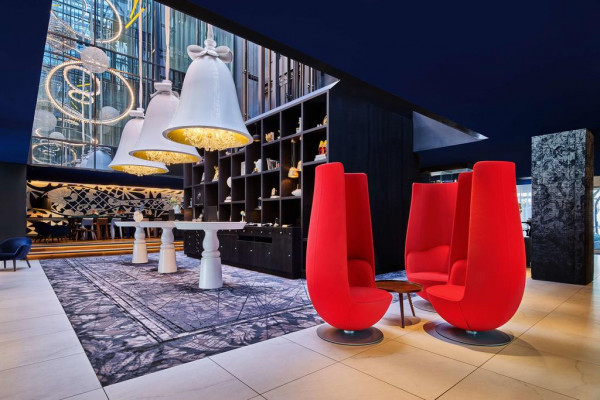 Still not sure which to book? Check out our Canal Belt picks, or expand your search to include all our Amsterdam recommendations. Alternatively you can contact a friendly guru for advice.
Hotel IX

Amsterdam City Centre

5 rooms from £187

Local exploring - Located in the boutique Nine Streets district of Amsterdam, this hotel is in a great location for local exploring

City Style - Situated in a newly renovated heritage property, this hotel has lots of modern city style

Romantic Break - Couples love the hotel's cosy rooms and the discretion of having direct access

Great walks - Explore The Nine Streets on foot and discover independent boutiques, restaurants and cafés, all within walking distance

Recommended by - Great Small Hotels

This new boutique hotel is situated in a beautifully restored 17th-century property in Nine Streets, Amsterdam. Rooms feature a blend of modern and vintage-style furniture; the best suites boast exposed brick walls and chic living space. Enjoy hassle-free check-in with keypad access; a smart hotel. See More

Check Availability

City Style - A sleek hotel offering chic design and easy access to the city centre.

Sailing - Take a scenic cruise along the canals.

Designer - Uniquely designed interiors.

Lively - Hip and happening.

A retro chic hotel in the heart of the city. Spacious rooms feature sink-into beds, parquet floors, wood panelling and luxurious bathrooms. There's hotel bikes to rent, a very good restaurant and a lively bar. Just a stroll from many of the major sights and set on one of the prettiest canals. See More

Check Availability

Foodies - Michelin starred Vinkeles restaurant serves impeccable cuisine and the lounge bar is one of the hottest spots in the city.

City Style - A wonderfully balanced design hotel with the perfect mix of style and practicality, ideally set within the grachtengordel.

Local markets - Discover the world's only floating Flower Market within a 15 minute walk of the hotel.

Romantic - Good for couples.

Recommended by - I Escape, Tablet, Frommers, Kiwi Collection, Small Luxury Hotels, Michelin Travel

On of Amsterdam's coolest canal-side hotels. Contemporary interior design compliments a classical exterior. The individually designed suites exude character and luxury. Don't miss the Michelin starred restaurant or sophisticated lounge bar. A vibrant city escape. See More

Check Availability

Great walks - Amsterdam has 165 canals over 100km in length. Great for exploring on foot or by boat.

Full of character

Spa

Restaurant - Recommended.

Recommended by - Fodors, Frommers, Good Hotel Guide, Michelin Travel

17th Century waterfront hotel in the heart of Amsterdam's central canal district. A clever conversion of 10 canal houses, rooms are Louis XVI in style, filled with traditional antiques and complemented with modern art. There's fine dining at Brasserie Ambassade and drinks in the library. A city gem. See More

Check Availability

Romantic Break - Beautiful accommodation, splendid cuisine and one of Europe's finest cities on your doorstep-perfect for a romantic getaway

City Style - A painstakingly cool and contemporary spot, set within 25 linked canal houses dating back to the 17th century

Sights nearby - The Royal Palace, Dam Square and Leidesplein are some of the many attractions just a short distance away

Restaurant - Jansz serves a fine menu of newly imagined modern classics.

Recommended by - Tablet, Mr & Mrs Smith

Pulitzer Amsterdam consists of 25 interlinked 17th and 18th century canal houses offering luxurious accommodation in the city's centre. They combine modern and traditional Dutch architecture to give it a classical fresh feel and their superb Jansz restaurant is a must visit. A top-notch city stay! See More

Check Availability

Romantic Break

City Style

5* Luxury - Very high service standards.

Sights nearby - Anne Frank House, Wester Church, Royal Palace, and the Red Light District.

Recommended by - CN Traveller, Mr & Mrs Smith, Tablet, Kiwi Collection

A spectacular Five Star boutique hotel, the ultimate in fantastical design. The suites, garden, spa, restaurant, bar and library are designer showcases - fish head centre pieces, chandeliers, ornate cornicing, murals, porcelain, metallic gold etc. Canal side cool and splendour. Romantic too. See More

Check Availability
posted Monday, 17th February 2020