20 Dog Friendly Hotels in the UK - The Ultimate Guide
Let's face it, most of us have an additional member of the family who just has to come on holiday too. Some dog friendly hotels in the UK are happy to have well-behaved dogs in the hotel. Hopefully we all know whether our four legged friend fits into that bracket or not!
For good dogs, the rewards of a stay in one of the Uk's dog friendly hotels can be great. A long unhurried walk on a nearby beach, new smells in an unfamiliar street; and some hotels even have dog biscuits behind the bar.
Some of our Dog Friendly Hotel collections: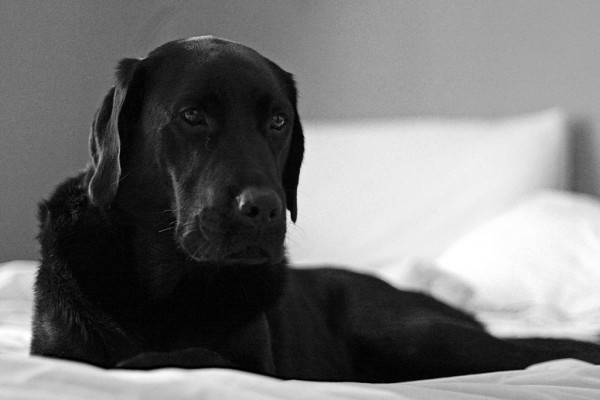 Tim J Keegan
Our Favourite 20 Dog Friendly Hotels in the UK - The Ultimate Guide
One of the most beloved locations in the far south west of the UK by generations of British families as a holiday spot. With its thousands of acres of wild moorland, lush farmland and spectacular beaches, a dog friendly hotel in Cornwall is a delight for any family travelling with a hound.
First up for dog friendly hotels in Cornwall is the Bedruthan Steps Hotel at Mawgan Porth on the North coast. it is both child and dog friendly so no family member need be excluded. It isn't a beauty from the outside (early Costa del Sol in style) but the views of the sea from inside through its many floor-to-ceiling windows are properly breath-taking.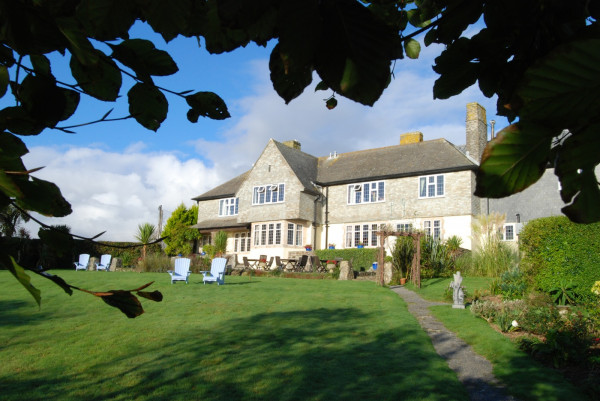 Don't take a dog that likes a solo expedition or one that might blow away to the spectacularly-sited cliff-top Trevalsa Court Hotel. The coastal path is at the foot of the garden and is a good walk or head further below it down the steep route to the hotel's private cove. The hotel with its cosy oak-panelled dining room is traditional and comfortable with a few more modern touches. Built in the Arts and Crafts style as a private house in the 1930s, it has stone mullions and gothic fireplaces.
The Best Dog Friendly Hotels in Devon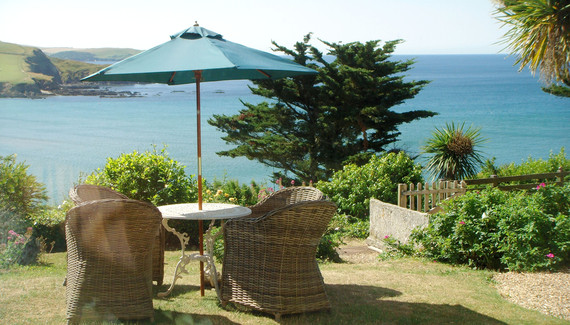 You don't get better dog friendly hotels in Devon than The Henley on Folly Hill, South Devon.The owners love to have canine guests and with glorious views and wonderful huge sweeping beaches outside it is safe to say that dogs love to stay there too. Built as an Edwardian holiday home it has five rooms and a good beach-house-y feel. Owner Martyn Scarterfield cooks good food using almost flippingly fresh fish caught outside the door. A good sleep guaranteed for owners and dogs alike in this cliff-top home from home.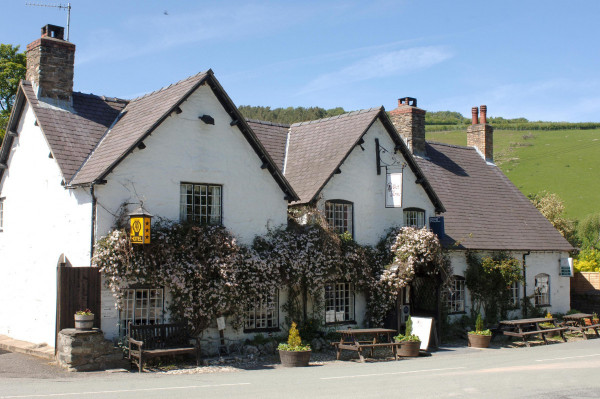 Across the Bristol Channel there are loads of dog friendly hotels in Wales and miles and miles of marvellous dog walking on beaches, in valleys and up mountains. The West Arms Hotel in Wrexham, North Wales has plenty of warm fires in inglenooks for dogs to stretch out in front of after a long walk in the Berwyn Hills. The food is good and the rooms in the original inn have pretty brass or four-poster beds.
At the Pen-y-Gwryd Hotel in Gwynedd, hearty dinners are announced to guests with a gong. One of the walls in the bar is made of polished halved tree trunks and there is home-made lemonade in summer and mulled wine in winter. Popular with self-walkers as well as dog walkers, the hotel is the definition of homely with old-fashioned but spotless rooms.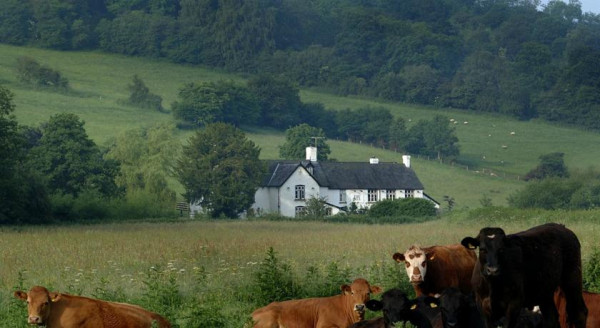 Further south in the Welsh Marches, the Bell at Skenfrith has light, unfussy, modern country-style bedrooms. There are lovely walks right outside and a cream tea on your return, which can be followed swiftly by something stronger before dinner in the restaurant.
Dog Friendly Hotels in The Cotswolds
The Cotswolds is one of the most celebrated areas of England for its lanes, hedgerows, ancient trees and honey-coloured stone. The farmland and villages are as picturesque as they could be and the climate is as good as it gets in England making the area glorious for dog-walking. The places to stay are among our picks for dog friendly hotels in the UK.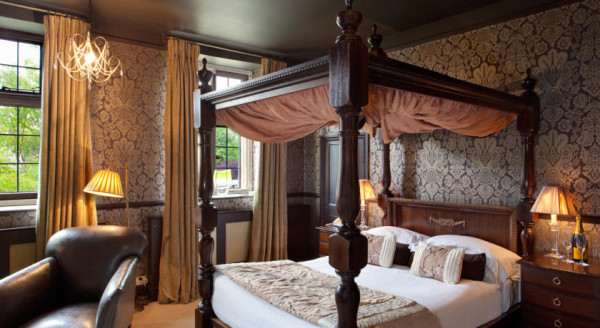 Dial House Hotel in Bourton-on-the-Water is a restaurant with rooms overlooking the evocatively-named River Windrush. There is a stone fireplace in the bar and bedrooms are traditionally decorated with flair by the owner. Dogs may be tempted by the leather sofas, people will definitely be tempted by the food in the restaurant.
Calcot Manor near Tetbury is so honey-coloured and cosily inviting looking from the outside that it couldn't be anywhere other than the Cotswolds. You could be forgiven for expecting to bump into a human or canine character from a Jilly Cooper novel in the bar. Inside the décor is smart modern and the fire in the bar has a fender seat so dog owners can cosy right up to the fire with their dog in comfort. There is a spa with an indoor pool and a courtyard of old stone barns and lime trees.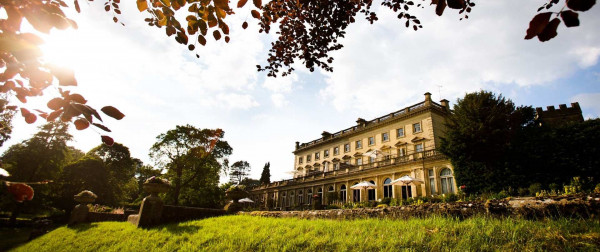 Nearby Cowley Manor is a devilishly hip, grown up Cotswolds retreat for urbanites. It is hard to imagine anyone turning up in tweed with a grinning tongue-lolling muddy spaniel. Designer dogs only at this super-spoiling retreat with a menu in the restaurant by chef Mark Hix.
Dog Friendly Hotels in Oxford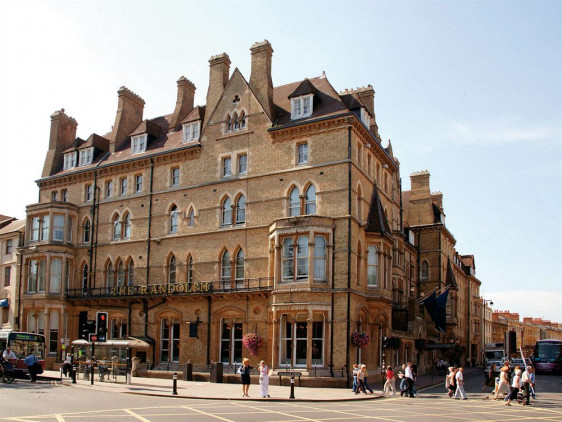 In Oxford, the well-known The Randolph is perhaps less well-known for being a dog friendly hotel. This Oxford institution in a gothic revival building which vies for attention in this city full of impressive buildings serves good food in a collegiate-style dining hall. Wander the streets or head for a walk along the lovely Isis, but beware of cyclists.
The Best Dog Friendly Hotels in London and the South East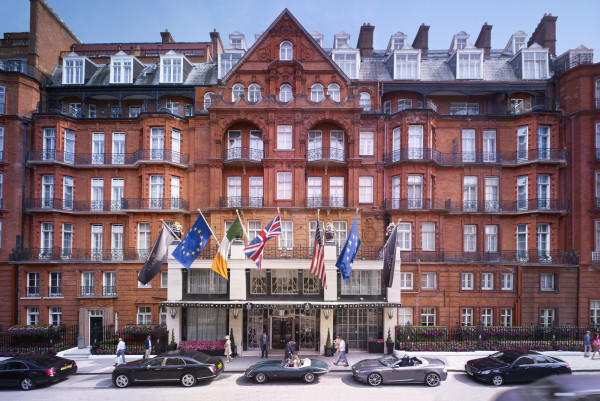 Those brave enough to venture into central London with a dog, should remember that plenty of dogs actually live there and that the Royal Parks are a dog's dream. Dogs who deserve a treat in a different stratosphere from the chuckable edible variety, can be accomodated at ultra-grand Claridge's in Mayfair which has to be one of the ultimate dog friendly hotels in the UK. Super-luxurious and glamorous with opportunities for see-and-be-seen walkies in Green Park or Hyde Park. A doggy bag brought up to the room from Gordon Ramsay's restaurant in the hotel would be popular.
The incredibly sophisticated Halkin is even nearer Hyde Park and an even less likely dog friendly hotel than Claridges to look at. Possibly best for handbag dogs as most dog owners would be unable to enjoy all that lovely understated super-luxury knowing that their pet was there too.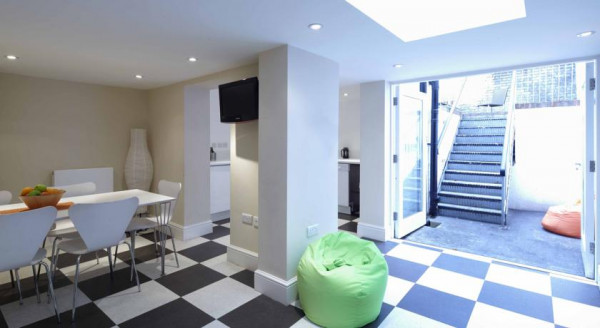 Small dogs would be better than something big and bouncy at B & B Belgravia and Studios @ 82. This modern, good value, central London B & B is not for Irish Wolfhounds, being ultra-compact, but there is no lift so something to drag you up the stairs after a long day might be helpful.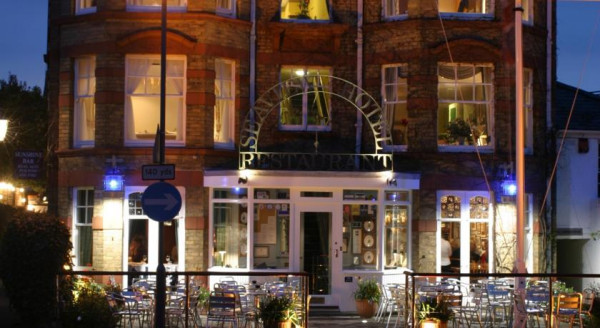 The Seaview in the village of Seaview, one of the loveliest on the north coast of the Isle of Wight has views across the Solent and a delightful variety of seaside houses of all shapes and colours opposite. There is a cosy bar full of sea-doggery where owners and dogs can get extremely comfortable. Bedrooms are comfortable and simply furnished and dogs like knowing that they are never more than 50 yards from plunging into the sea.
The Best Dog Friendly Hotels in Norfolk
Norfolk's coastline and famous broads are popular with visitors who want to enjoy being outside. There are plenty of dog friendly hotels in Norfolk and places to stay.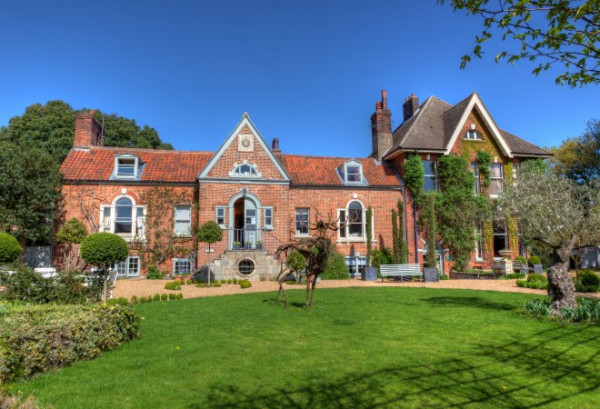 Strattons Hotel in Swaffam blends modern and traditional in a comfy mix. The former family home of Les and Vanessa Scott, the rooms are all individually decorated with funky furniture and prints. Plus they serve award winning food. Doggy visitors should look out for the potentially alarming carved bird and shaggy sofa in the entrance hall.
The White Horse at Brancaster Staithe in North Norfolk is in a lovely location overlooking the Brancaster Estuary. Great food and simple nautical bedrooms. It isn't super smart so a good place to take a dog for its first stay in a hotel without being paranoid about it wrecking something.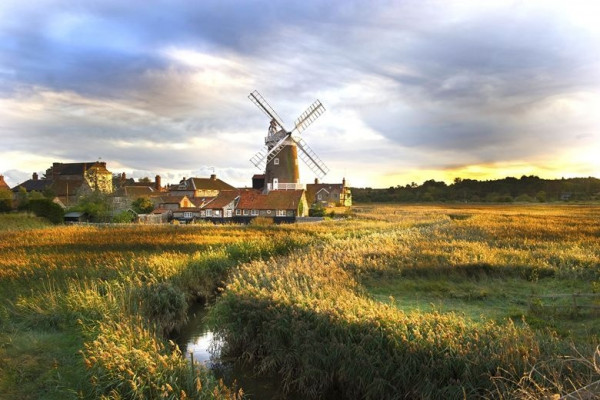 The quirky Cley Windmill in Cley-next-the-Sea is full of charm and beams and comfortable rooms, some in the old stables and boathouse. There is a Swallows and Amazons vibe in this windmill with a lookout which makes a dog almost essential. Good food too.
The Best Dog Friendly Hotels in the North of England
The Lake District is a perfect place for dogs, and as you would imagine there are plenty of dog friendly hotels in the North of England.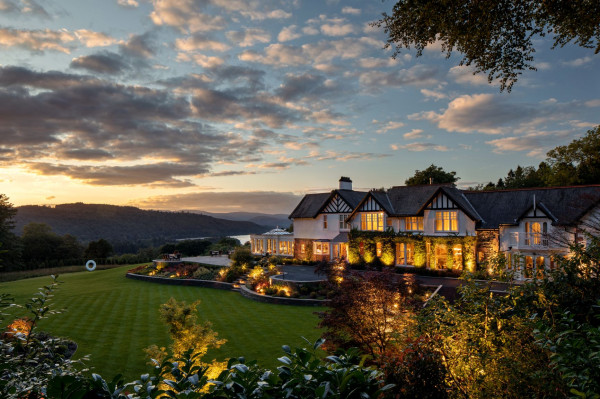 Lake Windermere, which is looked over by the Linthwaite House Hotel, is one of the area's best known bodies of water. Rooms in the Edwardian Hotel are modern country and comfortable. There are gorgeous views over the lake and the fells and good walking right outside the door.
A mile away from Lake Windemere next to Beatrix Potter's former home in Ambleside is the Tower Bank Arms, a pretty pub with three homely rooms. Food is good and locally sourced and the owners and staff could not be more welcoming and helpful. This place is so dog friendly that they let them stay for free.
The Best Dog Friendly Hotels in Scotland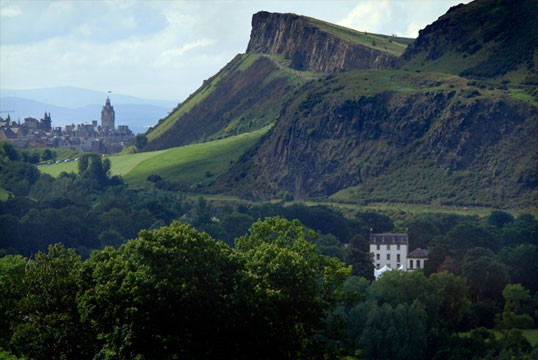 If you fancy a Scottish sojourn with your four-footed friend, Prestonfield in Edinburgh would be a great choice for a dog friendly hotel in Scotland. Although in Edinburgh, it is right next to Arthur's Seat, one of the seven hills on which the city is built where you can go for a really good two hour walk. The hotel is luxurious with a fabulously glamorous restaurant.
On the west side of Scotland, Mar Hall near Glasgow is a dog friendly hotel beloved of Glasgow footballer's dogs. A golf and spa hotel a good twenty minutes from the centre of Glasgow with great views over the River Clyde and good dog walking.
If you haven't found your idea of the perfect dog friendly hotels in the UK on our list of 20 you could:
Our Favourite 20 Dog Friendly Hotels in the UK
posted Wednesday, 23rd October 2019
Search the best hotels in United Kingdom