✓ Book Online Now
✓ FREE cancellation on most rooms
Dog Friendly Hotels in the UK - The Ultimate Guide
Our Dog Friendly Hotel collections:
Let's face it, most of us have an additional member of the family who just has to come on holiday too. Some dog friendly hotels in the UK are happy to have well-behaved dogs in the hotel. Hopefully we all know whether our four legged friend fits into that bracket or not!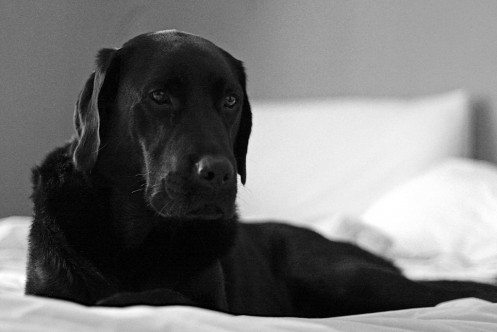 Tim J Keegan
For good dogs, the rewards of a stay in one of the Uk's dog friendly hotels can be great. A long unhurried walk on a nearby beach, new smells in an unfamiliar street; and some hotels even have dog biscuits behind the bar.
One of the most beloved locations in the far south west of the UK by generations of British families as a holiday spot. With its thousands of acres of wild moorland, lush farmland and spectacular beaches, a dog friendly hotel in Cornwall is a delight for any family travelling with a hound.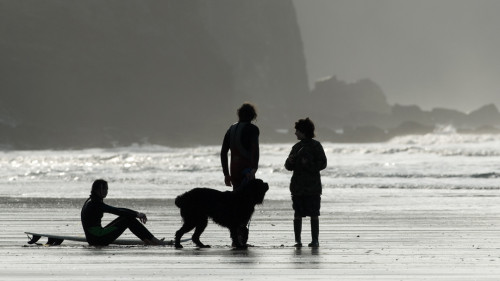 First up for dog friendly hotels in Cornwall is the Bedruthan Steps Hotel at Mawgan Porth on the North coast. it is both child and dog friendly so no family member need be excluded. It isn't a beauty from the outside (early Costa del Sol in style) but the views of the sea from inside through its many floor-to-ceiling windows are properly breath-taking.
Don't take a dog that likes a solo expedition or one that might blow away to the spectacularly-sited cliff-top Trevalsa Court Hotel. The coastal path is at the foot of the garden and is a good walk or head further below it down the steep route to the hotel's private cove.
The hotel with its cosy oak-panelled dining room is traditional and comfortable with a few more modern touches. Built in the Arts and Crafts style as a private house in the 1930s, it has stone mullions and gothic fireplaces. Click here for our more extensive Guide to the Best Dog Friendly Hotels in Cornwall.
Mawgan Porth, Cornwall

Fantastic spot overlooking the Atlantic Ocean from a family-friendly hotel. Modern interiors throughout with the comfortable rooms capturing the beach views. Herring Restaurant is Cornish throughout using locally sourced ingredients. Relax by one of the two pools, or at the spa.

Eco break - A sustainable and environmentally minded hotel with an extensive responsible tourism pledge, see website for further details.

Groups - This hotel is ideal for an active creative group holiday with workshops, open air theatre and plenty of fun facilities.

Spa breaks - Pamper yourself at the top of the range luxury spa, using all natural products and treatments- heaven!

Families - With family orientated rooms, activities, nursery and kids club its ideal for all the family.

Recommended by - Good Hotel Guide

Check prices

Mevagissey, Cornwall

Elegance and understated style make up this romantic Arts and Crafts coastal boutique - a home away from home. Standing on the cliffs, the sea breeze makes for a blowy Cornish escape. Comfortable rooms decked with paintings and log fires. Enjoy locally sourced food at the wood paneled restaurant.

Total relaxation - Chill out in your plush room overlooking the bay, take a morning stroll to the beach or sit and watch the fishermen at work.

Local exploring - Ideal spot for exporing the Cornish coast by sea or land, full of hidden treasures and secluded spots.

Sights nearby - Mevagissey Village is just ten minutes down the road and is an ancient fishing village with a Grade 2 listed double harbour.

Sailing - Plenty of boat rentals available, head out with a skilled skipper or charter your own course.

Recommended by - Good Hotel Guide, Sawdays

Check prices
Dog Friendly Hotels in Devon
You don't get better dog friendly hotels in Devon than The Henley on Folly Hill, South Devon.The owners love to have canine guests and with glorious views and wonderful huge sweeping beaches outside it is safe to say that dogs love to stay there too.
Built as an Edwardian holiday home it has five rooms and a good beach-house-y feel. Owner Martyn Scarterfield cooks good food using almost flippingly fresh fish caught outside the door. A good sleep guaranteed for owners and dogs alike in this cliff-top home from home.
Bigbury-on-Sea, South Devon

Small and friendly owner managed seaside bolthole of just five rooms, with a beach house feel. Cosy rooms are comfortable and clean with wonderful sea views. Cooking that finely showcases the Devon produce. Private beach access. A great weekend escape.

Romantic Break - A magical seaside escape for two, with charming rooms, fantastic food and phenomenal views and walks along the coast.

Birdwatching - The hotel provides binoculars in every room, so make the most of your large windows!

Great walks - Step out of the hotel and onto the pretty garden path tumbling down to the beach.

Surfing - Surf or kite surf on Bigbury, Challaborough and Bantham beaches.

Recommended by - Good Hotel Guide, Sawdays

Check prices
Across the Bristol Channel there are loads of dog friendly hotels in Wales and miles and miles of marvellous dog walking on beaches, in valleys and up mountains. The West Arms in Wrexham, North Wales has plenty of warm fires in inglenooks for dogs to stretch out in front of after a long walk in the Berwyn Hills. The food is good and the rooms in the original inn have pretty brass or four-poster beds.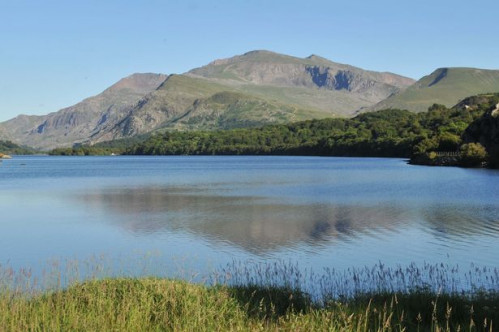 At the Pen-y-Gwryd Hotel in Gwynedd, hearty dinners are announced to guests with a gong. One of the walls in the bar is made of polished halved tree trunks and there is home-made lemonade in summer and mulled wine in winter. Popular with self-walkers as well as dog walkers, the hotel is the definition of homely with old-fashioned but spotless rooms.
Further south in the Welsh Marches, the Bell at Skenfrith has light, unfussy, modern country-style bedrooms. There are lovely walks right outside and a cream tea on your return, which can be followed swiftly by something stronger before dinner in the restaurant.
Click here for our more extensive guide to the Best dog friendly hotels in Wales.
Llanarmon Dyffryn Ceiriog, Denbighshire

Unspoiled 16th Century Inn nestled in the foothills of the Berwyn Mountains. Traditional aspects maintained with the original features and antiques. Rooms are cosy and unique, with modern bathrooms. Seasonal menus, daily specials and a fully stocked bar entice locals and guests alike.

Sights nearby - Chirk Castle built in 1310 includes a dungeon and tower.

Great walks - Explore the Chirk Aqueduct along the River Dee.

Full of character

Romantic - Good for couples.

Check prices

Gwynedd

An historic mountaineer's hotel offering characterful service, right under Snowdonia. Delightfully eccentric climbing inn with a range of comfortable sleeping options. With a hearty breakfast to start the day and a lively dinner upon your return!

Hideaway - A hidden gem in this spectacular stretch of countryside, lose yourself amongst the picturesque hills and lakes.

Great walks - Situated in the heart of Snowdonia this area boasts some of the finest walking in the British Isles.

Swimming Pool - Natural unheated 60-metre swimming pool

Full of character

Recommended by - Good Hotel Guide

Hotel Website

Monmouthshire

Monmouthshire old coaching inn turned stylish hideaway - perfect for the great outdoors. Charmingly quaint rooms with chic touches. Superb food straight from the organic kitchen garden. Relaxed atmosphere, family friendly and perfect for outdoorsy types.

Foodies - The simple, uunpretentious menu hits the right note everytime thanks to the full flavours of locally sourced organic produce.

Hideaway - With no mobile phone reception and a deep-black star-lit sky at night this truly a retreat from everyday life.

Country Escape - Surrounded by beautiful lush gardens complete with fragrant orchard and superb kitchen garden.

Great walks - Circular walks from the door. Special walking break packages available.

Recommended by - I Escape, Good Hotel Guide, Sawdays, Johansens

Check prices
Dog Friendly Hotels in The Cotswolds
The Cotswolds is one of the most celebrated areas of England for its lanes, hedgerows, ancient trees and honey-coloured stone. The farmland and villages are as picturesque as they could be and the climate is as good as it gets in England making the area glorious for dog-walking. The places to stay are among our picks for dog friendly hotels in the UK.
Dial House Hotel in Bourton-on-the-Water is a restaurant with rooms overlooking the evocatively-named River Windrush. There is a stone fireplace in the bar and bedrooms are traditionally decorated with flair by the owner. Dogs may be tempted by the leather sofas, people will definitely be tempted by the food in the restaurant.
Calcot Manor near Tetbury is so honey-coloured and cosily inviting looking from the outside that it couldn't be anywhere other than the Cotswolds. You could be forgiven for expecting to bump into a human or canine character from a Jilly Cooper novel in the bar. Inside the décor is smart modern and the fire in the bar has a fender seat so dog owners can cosy right up to the fire with their dog in comfort. There is a spa with an indoor pool and a courtyard of old stone barns and lime trees.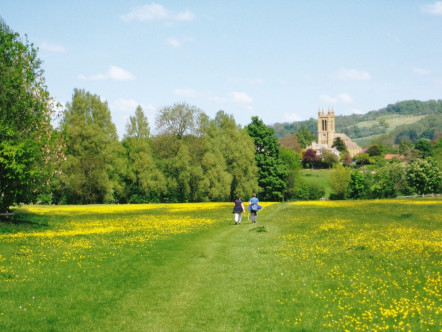 Nearby Cowley Manor is a devilishly hip, grown up Cotswolds retreat for urbanites. It is hard to imagine anyone turning up in tweed with a grinning tongue-lolling muddy spaniel. Designer dogs only at this super-spoiling retreat with a menu in the restaurant by chef Mark Hix.
In Oxford, the well-known Randolph Hotel is perhaps less well-known for being a dog friendly hotel. This Oxford institution in a gothic revival building which vies for attention in this city full of impressive buildings serves good food in a collegiate-style dining hall. Wander the streets or head for a walk along the lovely Isis, but beware of cyclists.
Bourton on the Water, The Cotswolds

Elegant 17th century mansion turned hotel in a very pretty classic Cotswold village overlooking the river. The interiors are traditional yet stylish. Premium rooms feature four poster beds and roll top baths. The cuisine is award winning. Ideal for that country get away.

Country Escape - A traditional property, perfect for a cosy weekend away, with great walking around the picteresque Cotswolds.

Sights nearby - Model Village is situated just behind the hotel and entertains both children and adults alike.

Birdwatching - Birdland has over 500 species to spot set in beautiful surrounds.

Restrictions on children - Children over 10 only

Recommended by - Frommers, Sawdays

Check prices

Tetbury, The Cotswolds

A charming 14th century manor house in Tetbury, Gloucestershire. Chic rooms feature bold wallpaper prints, soft tones, deep soaking tubs and trendy artworks. The beautifully landscaped gardens feature a range of family activities as well as a pool and spa. An elegant country retreat.

Exclusive offer - Sunday spa break

Swimming Pool - Stunning indoor Swimming Pool

Kids Club - Fully staffed.

Secluded setting - For escaping.

House party feel - Be prepared to meet people.

Recommended by - Mr & Mrs Smith, Fodors, Frommers, Good Hotel Guide, Johansens, Kiwi Collection, Michelin Travel

Check prices

nr Cheltenham, The Cotswolds

A contemporary-chic manor house set on 55 beautiful acres, in the Cotswold countryside. Trendy rooms mix the best of both worlds, with original sash windows, high ceilings and fireplaces mixed with sleek handmade modern furnishings and bold colour combos. A sophisticated, fun country escape.

Spa - Wide range of treatments using Green & Spring products.

Swimming Pool - Outdoor and indoor heated pools.

Restaurant - Recommended.

Great walks - 55 acres of parkland surround the proerty with natural springs, lakes, and Victorian cascades.

Recommended by - Mr & Mrs Smith, I Escape, Tablet, Kiwi Collection, Small Luxury Hotels

Check prices

Oxford

Robustly elegant, quintessentially English and extremely comfortable, The Macdonald Randolph Hotel is perfectly situated on the corner of Beaumont Street and St Giles, within easy walking distance of enough historic sites to satiate the appetite of the most culturally hungry traveller.

Great walks - Oxford's size makes it a wonderful city to explore on foot, wander the streets and soak up the history.

Spa

Four poster beds - For romantics.

Traditional

Recommended by - Frommers, Good Hotel Guide

Check prices
Dog Friendly Hotels in London and the South East
Those brave enough to venture into central London with a dog, should remember that plenty of dogs actually live there and that the Royal Parks are a dog's dream. Dogs who deserve a treat in a different stratosphere from the chuckable edible variety, can be accomodated at ultra-grand Claridge's in Mayfair which has to be one of the ultimate dog friendly hotels in the UK.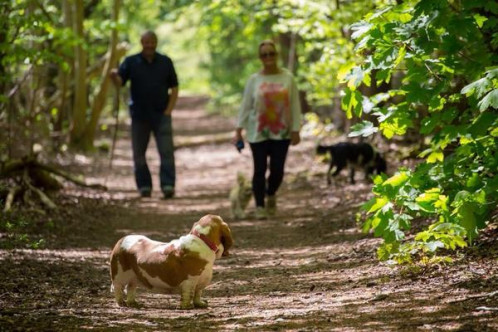 Super-luxurious and glamorous with opportunities for see-and-be-seen walkies in Green Park or Hyde Park. A doggy bag brought up to the room from Gordon Ramsay's restaurant in the hotel would be popular.
The incredibly sophisticated Halkin is even nearer Hyde Park and an even less likely dog friendly hotel than Claridges to look at. Possibly best for handbag dogs as most dog owners would be unable to enjoy all that lovely understated super-luxury knowing that their pet was there too.
Small dogs would be better than something big and bouncy at B & B Belgravia and Studios @ 82. Thismodern good value central London B & B is not for Irish Wolfhounds, being ultra-compact, but there is no lift so something to drag you up the stairs after a long day might be helpful.
The Seaview Hotel in the village of Seaview, one of the loveliest on the north coast of the Isle of Wight has views across the Solent and a delightful variety of seaside houses of all shapes and colours opposite.
There is a cosy bar full of sea-doggery where owners and dogs can get extremely comfortable. Bedrooms are comfortable and simply furnished and dogs like knowing that they are never more than 50 yards from plunging into the sea.
London (Mayfair)

Art Deco inspired, luxury-centric hotel in the heart of Mayfair offering seamless service, spa treatments and gym facilities. Large, contemporary rooms exude comfort. Whether it is the famous afternoon tea in the 1930's Reading Room or a gourmet meal at the restaurant, be ready to be spoiled.

Sights nearby - Nestled in the embassy district of town, you will see many old grand buildings.

Romantic - Good for couples.

Full of character

Outstanding location

Recommended by - Tablet, Frommers, Kiwi Collection, Michelin Travel

Check prices

London (South West)

In the heart of Belgravia, this 21st Century luxury hotel, is home to a Michelin starred Basque restaurant and Asian-styled rooms. The contemporary, chic rooms exude understated luxury, and service is top notch. A fantastic relaxing stay for all whether you're here for business or leisure.

Sights nearby - The Halkin enjoys an excellent central location close to Hyde Park Corner Tube station, so easy access to London's highlights.

Spa - In-room spa treatments available

Romantic - Good for couples.

Recommended by - I Escape, Tablet, Kiwi Collection, Michelin Travel

Check prices

London (South West)

An understated and elegant B&B, in central Belgravia. The contemporary design, self service facilities and unbeatable location combine to make this an ideal spot in the heart of the city. Numerous restaurants and bars on your doorstep, complete the picture.

Families - These contemporary, well located studios are ideal for families with self catering facilities and plenty of space.

Local exploring - Grab one of the B&B's free bikes and head out to explore Westminster the heart of historical and vibrant London.

Sights nearby - Use the River Thames as your guide and head east to catch a glimpse of Big Ben, London Eye and other sights.

Great walks - Whether Hyde or Battersea, be sure to take a stroll around the royal parks of London.

Recommended by - Frommers, Fodors

Check prices

Seaview, The Isle of Wight

Friendly, stylish hub in the centre of charming Seaview, popular with locals. Boasting a busy terrace, two restaurants and a mix contemporary or chintzy bedrooms in various sizes, some with views. Great base for sailing or local exploring, 50 yards from the sea.

Families - A family friendly hotel on an island that provides plently of outdoor activities for children, plus babysitting services.

Beach Life - Situated right on the coast. Ideal for all manner of sea bourne activities or simply coastal walking.

Sights nearby - Puckpool Mortar Battery is nearby and makes for an interesting historical visit.

Great walks - Bring one of the hotels packed lunches and walk the coastal path to Ryde beach.

Recommended by - Good Hotel Guide, Sawdays

Check prices
Dog Friendly Hotels in Norfolk
Norfolk's coastline and famous broads are popular with visitors who want to enjoy being outside. There are plenty of dog friendly hotels in Norfolk and places to stay.
Strattons Hotel in Swaffam blends modern and traditional in a comfy mix. The former family home of Les and Vanessa Scott, the rooms are all individually decorated with funky furniture and prints. Plus they serve award winning food. Doggy visitors should look out for the potentially alarming carved bird and shaggy sofa in the entrance hall.
The White Horse at Brancaster Staithe in North Norfolk is in a lovely location overlooking the Brancaster Estuary. Great food and simple nautical bedrooms. It isn't super smart so a good place to take a dog for its first stay in a hotel without being paranoid about it wrecking something.
The quirky Cley Windmill in Cley-next-the-Sea is full of charm and beams and comfortable rooms, some in the old stables and boathouse. There is a Swallows and Amazons vibe in this windmill with a lookout which makes a dog almost essential. Good food too.
Swaffham, Norfolk

Eclectic, welcoming, family-run bolthole of just 10 rooms in a charming market town. Beautiful boutique rooms and elegantly decorated suites. Boasts a popular restaurant famed for its homely cooking, afternoon tea and personal comforts.

Value chic - An eclectic mix of kitsch and contemporary and antiques and fabric-festooned decadence, all for a reasonalble price tag.

Romantic Break - Charming rooms with fourposter beds, free tanding baths, open fires and indulgent room service.

Restaurant - Award winning English cooking using fresh, local and organic produce.

Local markets - A real highlight is the bargain hunting anituques market in Swaffham every Saturdays.

Recommended by - Mr & Mrs Smith, Good Hotel Guide, Sawdays

Check prices

Brancaster Staithe, Norfolk

A lively inn with panoramic views overlooking Brancaster estuary. Popular with families and sailors. An ideal weekend getaway spot with direct access to the coastal path. Chic, modern suites are decorated in nautical palettes. The theme continues to the menu where fresh seafood dishes are served.

Exclusive offer

Foodies - Famed for its menu, specialising in seafood

Country Escape - Classic British coastal stay

Fishing - 'Norfolk Fishing Trips & Exploring the tidal creeks and Scolt Head Island

Great walks - Norfolk Coastal path runs along the bottom of the garden

Recommended by - Good Hotel Guide, Sawdays

Check prices

Cley-next-the-Sea, Norfolk

Characterful windmill B&B overlooking marshes of Cley, a pretty village near shingle coast where locals swim. Quaint rooms with comfortable beds and wonderful views. Good birdwatching nearby.

Birdwatching - For keen ornithologist NWT Cley Marshes Nature Reserve is a wonderful area for spotting all manner of birds.

Views - Panoramic views over the salt marshes

Local markets - Just South of the mill are small shops, selling pottery, smoked fish and secondhand books.

Fishing - Saltwater Fly Fishing is available nearby, ask the friendly staff for further details.

Recommended by - Sawdays, Good Hotel Guide

Check prices
Dog Friendly Hotels in the North of England
The Lake District is a perfect place for dogs, and as you would imagine there are plenty of dog friendly hotels in the North of England.
Lake Windermere, which is looked over by the Linthwaite House Hotel, is one of the area's best known bodies of water. Rooms in the Edwardian Hotel are modern country and comfortable. There are gorgeous views over the lake and the fells and good walking right outside the door.
A mile away from Lake Windemere next to Beatrix Potter's former home in Ambleside is the Tower Bank Arms, a pretty pub with three homely rooms. Food is good and locally sourced and the owners and staff could not be more welcoming and helpful. This place is so dog friendly that they let them stay for free.
Windermere, Cumbria

Slick, stylish designs meet an intimate Edwardian country house offering all round comfort. Award winning dishes and fine wines at the restaurant. From its hilltop location over Lake Windermere and the Fells - explore The Lake District on foot, bike or horseback. Serenity at its finest!

Total relaxation - Pamper yourself with in-room beauty treatments and massages, refreshing walks and spoiling four course meals.

Romantic Break - Take the stunning views, plush suites, two man tubs and candlelit dinners and you are guaranteed romance.

Fishing - Try your hand at Fly fishing on the hotel's lake, a wonderfully peacefull way to spend an afternoon.

Great walks - The hotel provides route-finding sheets of all the spectcular local walks, plus a guide if needed.

Recommended by - I Escape, Tablet, Good Hotel Guide, Johansens, Kiwi Collection, Sawdays

Check prices

Ambleside, NOT TO SHOW

Classic and atmospheric Lakeland village inn, next to Beatrix Potter's former home. Good local food and ales, just four rooms, fine walks from the door. A mile from Lake Windemere.

Fishing - Top trout fishery on nearby Esthwaite Water

Inn - Authentic village inn

Pet friendly - Dogs stay for free!

Great walks - Good walking from the door, as well as a good base for walks further afield

Check prices
Dog Friendly Hotels in Scotland
If you fancy a Scottish sojourn with your four-footed friend, Prestonfield House in Edinburgh would be a great choice for a dog friendly hotel in Scotland. Although in Edinburgh, it is right next to Arthur's Seat, one of the seven hills on which the city is built where you can go for a really good two hour walk. The hotel is luxurious with a fabulously glamorous restaurant.
On the west side of Scotland, Mar Hall near Glasgow is a dog friendly hotel beloved of Glasgow footballer's dogs. A golf and spa hotel a good twenty minutes from the centre of Glasgow with great views over the River Clyde and good dog walking.
Edinburgh (Priestfield Road)

Opulent extravagance at the Prestonfield just 5 mins from the Royal Mile in Edinburgh. Come for attentive service, divine bedrooms and spoiling galore. Fine dining is served in an ultra romantic setting. The concierge have a 'nothing's too much' attitude. Best for a truly indulgent stay.

Exclusive offer - Decadent Country House

Romantic Break - This hotel oozes glammour, romance and seduction, with its wildly opulent canopied beds, rich fabrics and roaring fires.

Local exploring - The best of both worlds- set in 20 acres of spectacular parklands, yet within spitting distance of Edinburgh.

Great walks - Don't forget your welly boots, there are 20 acres of parkland to explore.

Restrictions on children - Adults only

Recommended by - Frommers, Good Hotel Guide, Kiwi Collection

Check prices

Mar Hall 53 rooms from £215

Glasgow (Bishopton)

An imposing mansion with epic surrounding views. Grand bedrooms with large sash windows and four poster beds. A world class golf course is attached. A spa with an extensive therapy list and beauty treatments for those wishing to relax. Formal and informal dining options. An ideal rural escape.

Total relaxation - The spa and indoor pool provide easy relaxation and the surroundings are perfectly tranquil.

Great walks - Plenty of walking on the 240-acre wooded estate of the Earls of Mar, especially along the banks of the River Clyde.

Swimming Pool - Large indoor pool

Designer - Uniquely designed interiors.

Recommended by - Small Luxury Hotels

Check prices
For more UK dog friendly hotels see our guides to Wales and Cornwall.
posted Wednesday, 27th February 2013
comments powered by

Disqus
Search the best hotels in United Kingdom