10 of the Best Hotels on the Inner Hebrides

dun_deagh via Flickr
Just off the west coast of Scotland, the Inner Hebrides are an archipelago of stunning scenery. The coastlines are varied, from extremely dramatic cliffs and rock pillars, to quiet sandy coves, the interiors are heathery, sprinkled with castles, distilleries and crofts and often rocky and shrouded in mist. There are 35 inhabited islands forming the group - though some aren't very inhabited, and 44 uninhabited islands, so some of our Guru's recommendations for the best hotels on the Inner Hebrides are wonderfully remote places to escape to.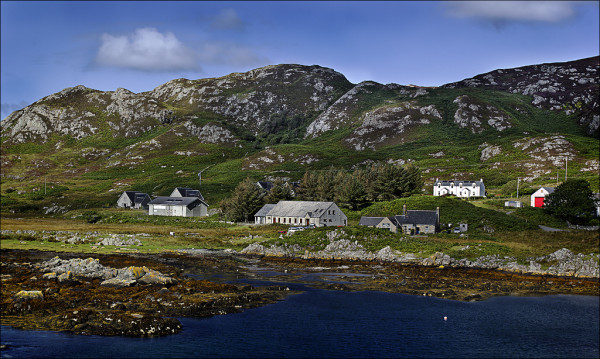 dun_deagh via Flickr
If you're not here to escape, but to experience the wonderfully unique - and famously friendly - island culture then you'll find your idea of the best hotels on the Inner Hebrides on one of the larger islands, like the Isle of Skye, Mull or Islay. These are the only islands where the population tops 700, and most islands have fewer than 200 inhabitants.
The Inner Hebrides are wonderful places for windswept walks, puffin watching and admiring the scenery. Often seen through the window of a cosy pub you've had to take shelter in after the famously changeable weather has turned from fine to windy and rainy. But it will change back just as quickly.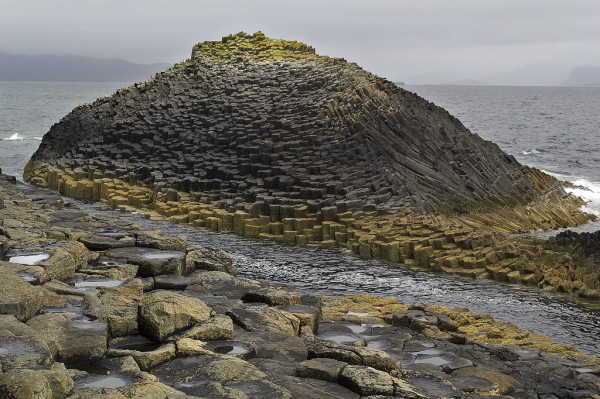 dun_deagh via Flickr
Skye is the largest of the Inner Hebrides and is described by some as being like the end of the world. Or certainly the edge of it. Mist shrouded hills even out into lush moors, then rise up again into the jagged Cullins mountains before tumbling steeply into the sea. But if you stay in Portree, the island's capital, you'll be in Scotland's third most popular place to visit, close to the castles, museums and cosy pubs.
Mull has the craggy basalt mountains, cliffs and sandy beaches and is home to an astounding variety of seabirds. Islay has eight distilleries and whisky has really shaped the life on this island.
Aside from Skye, which is made easily reachable by the Skye Bridge, the Inner Hebrides are easiest to get to without the hassle of trying to bring your car. But most of the islands are small enough so that you really don't need a car and can easily get around on foot - in fact that's part of the charm. And the islands which are larger have fairly good public transport options for visitors, but you might find the timetables quite limited. But this is all part of island life, and it's easy to get around if you ask the locals.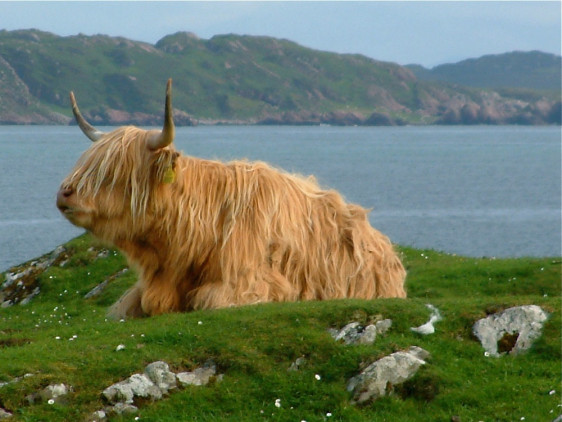 wplynn via Flickr
If you happen to sail then this is a great place to bring your yacht. There are plenty of sheltered bays and inlets, and while the weather can be dramatic and changeable, the rewards of unrivalled views of these wonderful coastlines is worth the inconvenience of having to be plugged into the weather reports.
Use our guide to the best hotels on the Inner Hebrides and start to plan your island hopping tour of Scotland's stunning West coast.
For Country House Comforts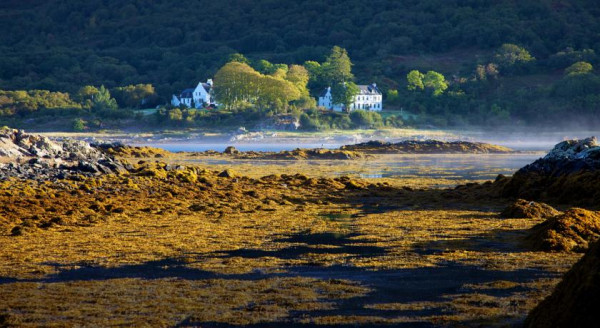 Kinloch Lodge is located on the South coast of the Isle of Skye, and is an old hunting lodge turned country hotel. Home comforts like open fires, traditional, elegant rooms with plenty of natural light and cosy public spaces are accompanied by Michelin starred cuisine. It's a real home from home just with much better cooking!
The Most Romantic Hotels on the Inner Hebrides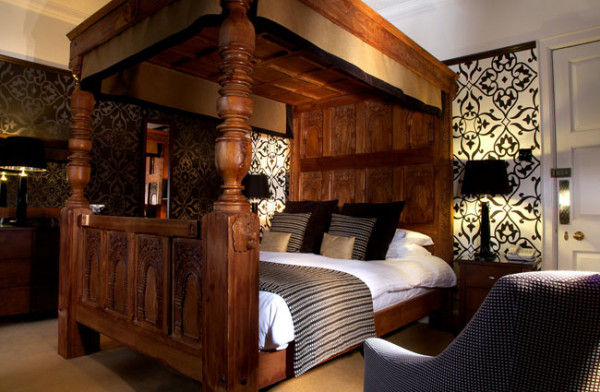 Duisdale House, on the stunning south east coast of the Isle of Skye, is a 19th Century hunting lodge turned 18 room country house hotel. The house has extensive gardens outside and cosy, modern rooms with four poster beds inside.
Glengorm Castle is a short distance from Tobermory, the Isle of Mull's capital, and has five charming individually-decorated rooms complete with en suite bathrooms. Public rooms are filled with antiques and all have roaring fires. Families are very welcome. A stunning home/ castle from home/ castle.
The Best Hotels on the Inner Hebrides to Relax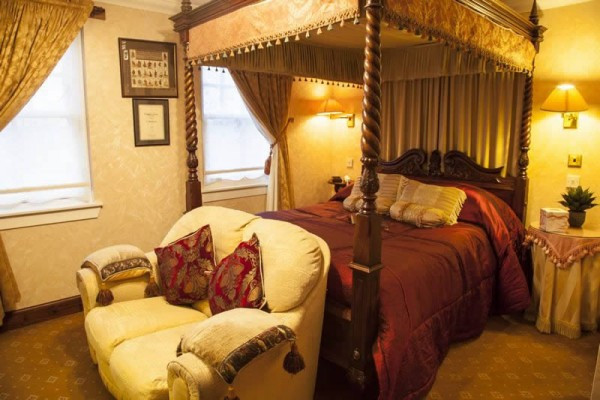 Highland Cottage in Tobermory, Mull, is a six room, Edwardian style cottage - the owners don't call themselves a hotel. The decor is charming, with lovely attention to detail, and there's a cosy living room and dining room serving locally sourced cuisine.
Killoran House is an excellent B&B in the northern area of Mull, a rural location with great views. Featuring comfortable rooms, pretty furnishings and a restaurant with wonderful food. It's a great base from which to explore the surrounding area.
Also a B&B, Pennygate Lodge is a tranquil, six room property in the village of Craignure. The rooms are elegant and comfortable with deluxe ensuite bathrooms. Start your day with an excellent breakfast before heading off to explore the charms of Mull.
The Best Value Hotels on the Inner Hebrides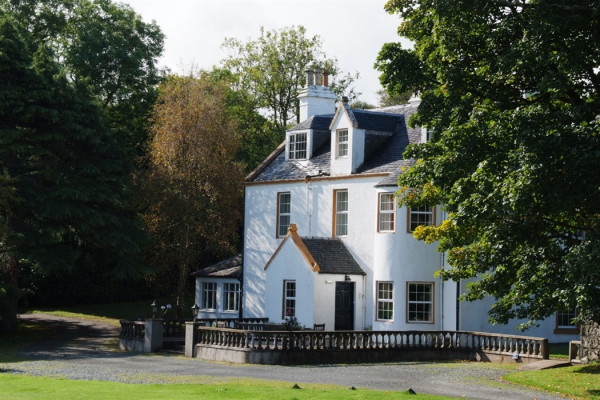 Greshornish House sits on its own peninsula, amongst ten acres of private land, the perfect traditionally cosy match for the island. After a day out exploring, this is one of the best places to stay on Skye, what with its log fires, squashy sofas, luxurious bedrooms and tasty food.
Overlooking Tobermory harbour, The Tobermory Hotel has been running since 1869. With a distinctive pink facade the hotel offers excellent rooms, an atmospheric bar and delicious local cuisine in the restaurant. A great base from which to explore the charms of Mull. Rooms start from around £90 per night.
Toravaig House is a peaceful, contemporary hotel overlooking the Atlantic on Skye's west coast. Perfect for windy coastal walks and loch fishing, there are just nine rooms, but there's also an award winning restaurant specialising in seafood, plus public spaces with log fires and a selection of whisky. Rooms start from around £100 per night.
The Best Hotels on the Inner Hebrides for Families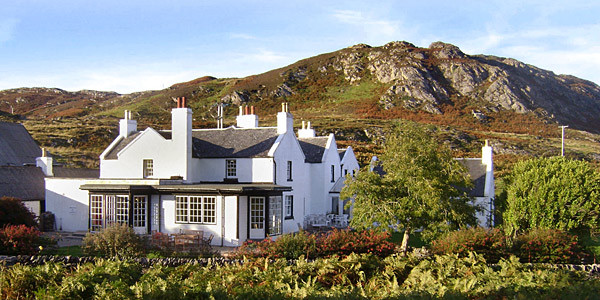 Remote, unpretentious and charming, The Colonsay is a nine bedroom hotel on the beautiful island of Colonsay. Laid back and great for families there's plenty of 'old house' charm, roaring log fires and a great restaurant and bar. This is also a great spot for walkers.
If you haven't found your idea of the perfect hotel on the Inner Hebrides on our Guru's list of 10 of the Best Hotels on the Inner Hebrides you could:
10 of the Best Hotels on the Inner Hebrides
posted Tuesday, 15th September 2020