13 of the Best Hotels in the New Forest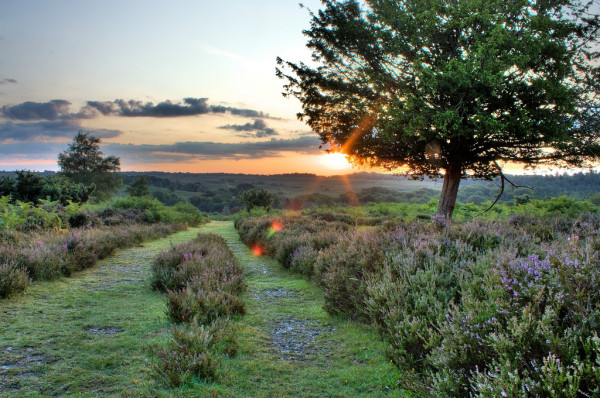 davidgsteadman via Flickr
This delightfully green and pleasant region of heathland and forest around the Beaulieu River is neither new nor really much of a forest. Proclaimed a royal hunting preserve in 1079, it's now a national park known for its wild ponies, deer, rare birds, picturesque villages and eccentric English charm. Some of the best hotels in the New Forest have been converted from historic buildings, like the Master Builder's, which is where some of Nelson's fleet from the Battle of Trafalgar were built, or New Park Manor, which was once a hunting lodge belonging to Charles II. But if your taste runs more to modern design or the charm of small towns then you might find the best hotels in the New Forest in the charming towns of Lymington, Brockenhurst or Beaulieu.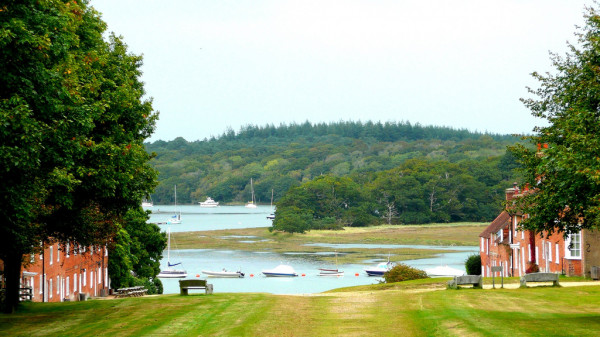 Herry Lawford via Flickr
Close to London, but feeling like a proper visit to the country, what with all the cows and ponies just roaming around, the New Forest is a haven of rural peace and beauty. The heathlands are just windswept and interesting enough, the farmed sections add a nice organisation to the landscape and the forests and gorselands add plenty of colour, shade and seclusion. So walking across it you feel as if you've seen a lot of countryside. Plus there's the slightly bumbling flow of the Beaulieu River into the ever dramatic Solent. So you have coastal and riverside landscapes as well. Walkers are really spoiled for choice.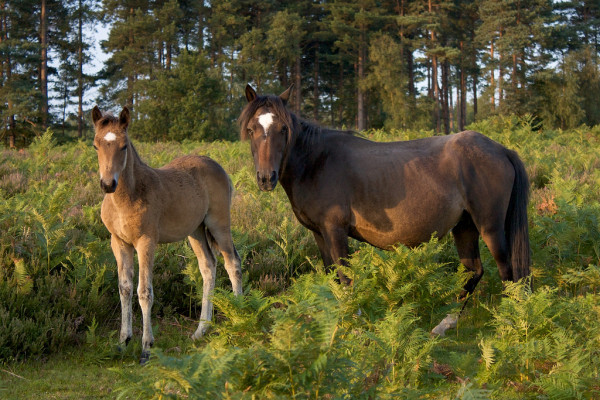 davidgsteadman via Flickr
The New Forest is also a wonderful place for cyclists who enjoy an ambling exploration of countryside, rather than hill challenges. And of course it's much loved by sailors.
As far as sights go, the New Forest is where William II was 'accidentally' shot with an arrow, and the Rufus Stone is there to mark to spot. Then there's Beaulieu Village, with its Abbey, Palace and Motor Museum. And of course you're just across the Solent from the Isle of Wight.
13 of the Best Hotels in the New Forest
The best hotels within the New Forest National Park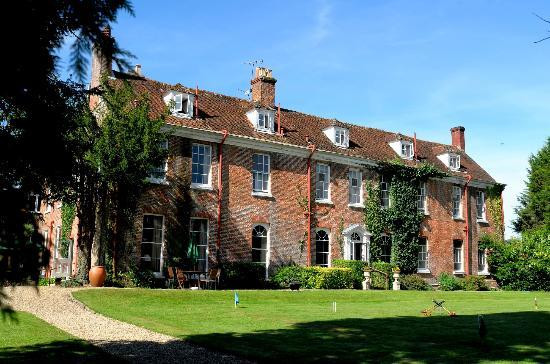 The New Forest has several other historic properties, including New Park Manor, once Charles II's hunting lodge. There are 21 rooms and a family friendly pool, spa and games room. The restaurant serves traditional English fare.
Rhinefield House Hotel is a grand Gothic-meets-Tudor country house within the New Forest National Park by Brockenhurst. this is a 50 room hotel with the amenities to match, including an outdoor pool and gym. There's also a very versatile restaurant.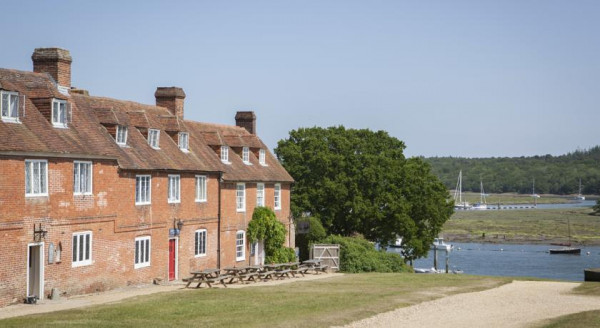 The wonderfully historic Master Builder's is right on the Beaulieu River just outside Buckler's Hard, above the river mouth. Its name refers to Henry Adams and his sons Balthazar and Edward, who built ships for Nelson's navy, including three ships present at the battle of Trafalgar. There's a list of the ships built here in the wonderfully atmospheric bar - where you can also get a top class meal. Or if you're looking for something more formal there's a restaurant facing the river. Standard rooms have a traditional, country house feel, but you can upgrade to rooms in the actual house and those are really something - expect plenty of historic features and wonderful details.
The Most Romantic Hotels in the New Forest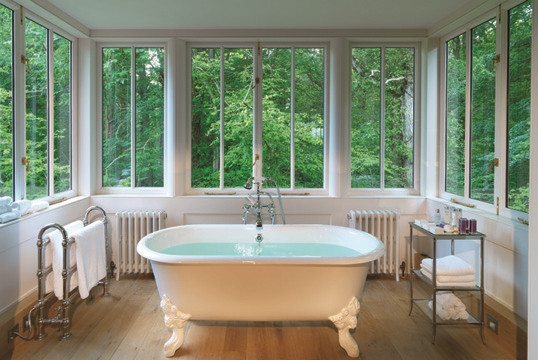 Lime Wood is a beautifully renovated and redesigned Georgian mansion in the heart of the New Forest. There are 32 generous sized rooms with four-poster beds, fireplaces and free standing baths, plus a superb restaurant which also has a cookery school. They also have babysitting onsite., so it's a romantic option for parents too.
The Best Value Hotels in the New Forest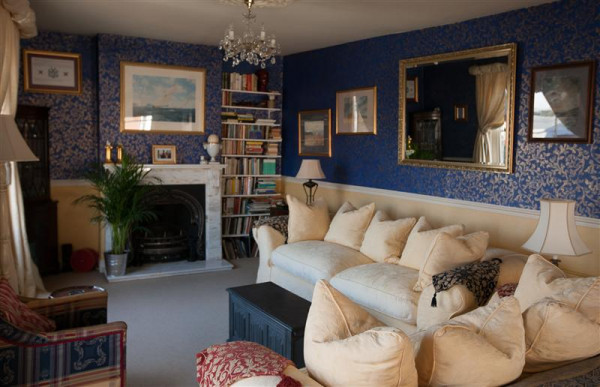 Britannia House is a five room B&B in charming Lymington. Each of the rooms has it's own design with some nice artworks and antiques and richly coloured fabrics and furnishings. They also have a separate apartment. Rooms start from around £85 per night and children over ten are welcome.
The East End Arms is the village pub in East End, but with five simple, fresh rooms to rent. The restaurant has a great local reputation for seasonal treats and there's a good choice of local ales on tap. Rooms start from around £110 per night.
The Best Hotels in the New Forest for Escapers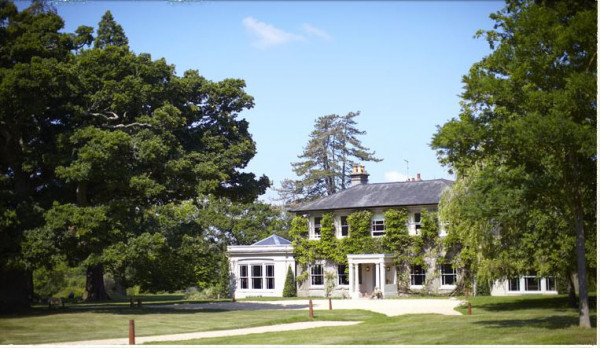 The Pig is a traditional country escape with all the modern comforts you might need to really relax, including a great spa menu and 31 oh-so comfortable rooms. There's also a lovely restaurant serving locally sourced food - including much from the hotel's garden.
The Best Hotels in the New Forest for Sailors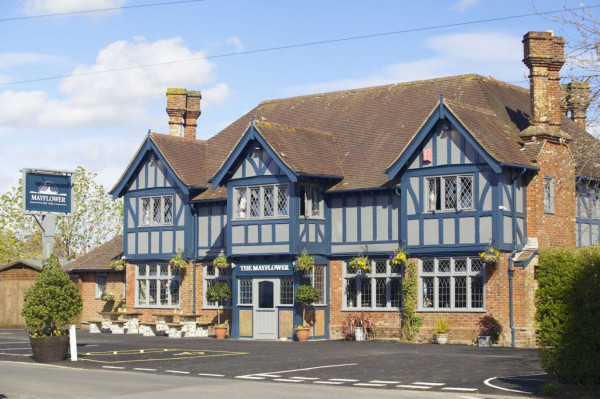 The Mayflower on Lymington's marina is a smart, nautical themed pub with six individually designed rooms - one with a private balcony. There's a friendly vibe and a menu featuring plenty of seafood.
The Best Hotels in the New Forest for Families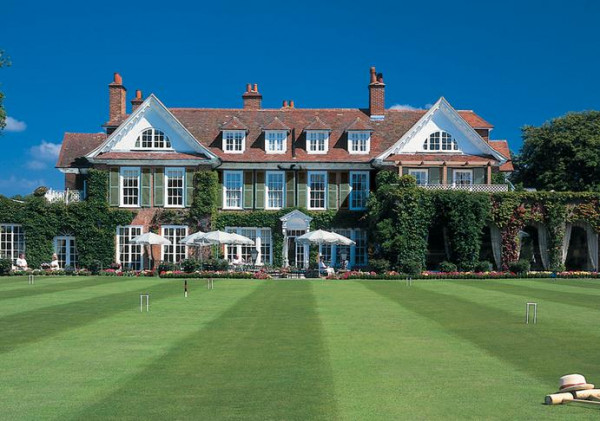 Chewton Glen is just outside the New Forest near New Milton, but it's worth including for its newly built luxury tree-house bedrooms, which offer extraordinary panoramic views over the valley and forest. The amenities are five star, and there's plenty to do here in the 130 acres of parkland. There's also a gourmet restaurant.
For more family-friendly hotel recommendations check out our article: 7 of the Best Family Hotels in the New Forest.
The Best Hotels in the New Forest for Foodies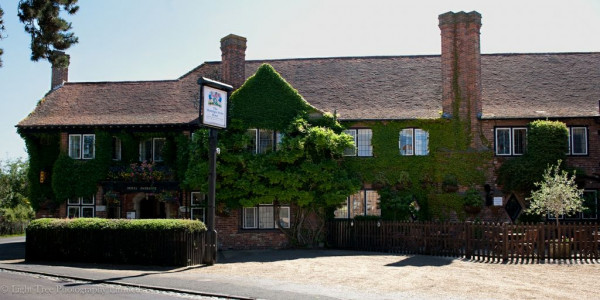 If you value a Michelin star then The Montagu Arms in Beaulieu is for you. As well as the exceptional restaurant there's a library bar, and terrace and 22 sumptuous rooms. Plus you're in the heart of the Beaulieu Estate right by the car museum.
The Three Lions is at the northwestern tip of the New Forest, near Fordingbridge. It's a converted village inn, now a wonderful, chef-owned and run restaurant with seven carefully decorated rooms and a wonderful garden. The highlight is the restaurant, of course, featuring gourmet food made from locally produced or foraged ingredients.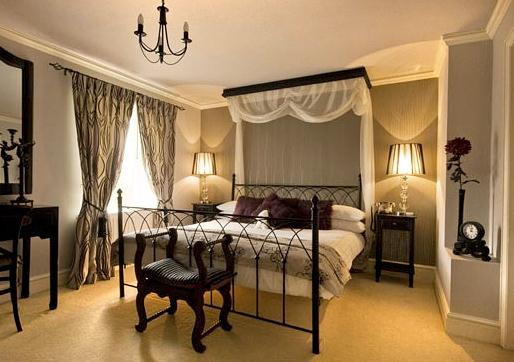 Stanwell House is a boutique townhouse hotel in the heart of Lymington, with 30 rooms and a range of dining options, including private dining and an all day bistro menu. The decor is contemporary and chic, and the food is modern European.
Another great restaurant with rooms is The Mill at Gordleton, which has eight riverside rooms attached to a wonderfully pretty restaurant specialising in modern British cuisine. This is also a great spot to spot wildlife, they have a beautiful 'secret garden' where you might see kingfishers or herons.
Still not sure which of our Guru's recommendations for the Best Hotels in the New Forest might be perfect for you? You could:
The 13 Best Hotels in the New Forest
posted Thursday, 28th November 2019
Search the best hotels in Hampshire