The 10 Best Hotels Near Yellowstone National Park
Yellowstone National Park is one of the world's most amazing natural landscapes. It's got half the world's geysers, boiling lakes of mud, some amazing coloured high altitude lakes, fossil forests, giant bears, bison and bighorn sheep, and it's all sitting on top of a supervolcano. It's obvious why people want to see Yellowstone for themselves. But where to stay? And where to find the best hotels near Yellowstone National Park?....That's less obvious!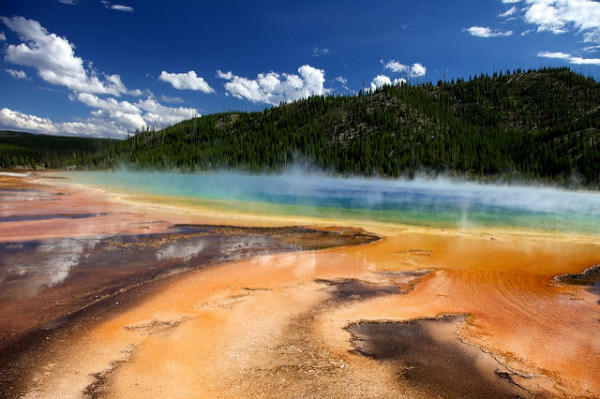 Malcolm Manners via Flickr
There's plenty of choice: you can camp, with either a tent or an RV; stay in a historic lodge or rustic mountain cabin; spend your nights on a working ranch; stopover at a little B&B or independent hotel; or wrap yourself in total luxury. If you stay inside the park then you'll save yourself on driving time each day, but then you'll probably want to drive to different parts of the park? In which case should you stay in one place or go on a sort of Yellowstone tour? So many options.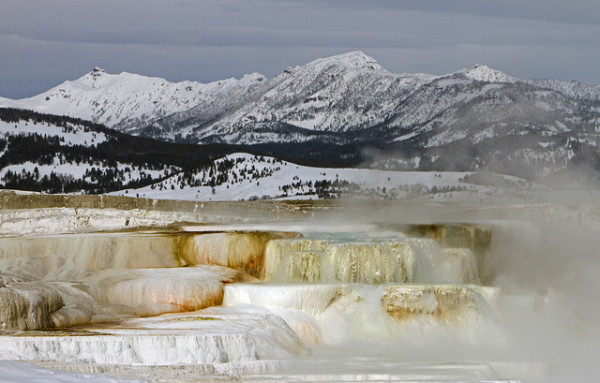 Yellowstone National Park via
That's why our Guru's have come up with their recommendations for the 10 best hotels near Yellowstone National Park. Hopefully we can help you get the most out of your days amongst this breathtaking landscape.
Where to Find the 10 Best Hotels near Yellowstone National Park
Jackson Hole is close to both Yellowstone and the Grand Teton National Park. It's also a well known ski resort and adventure sports playground. This is also where you'll find the best hotels near Yellowstone National Park if you're looking for something luxurious. This vast valley has Jackson at the bottom, and Teton Village nearer to the top - which is where you'll get the most spectacular views.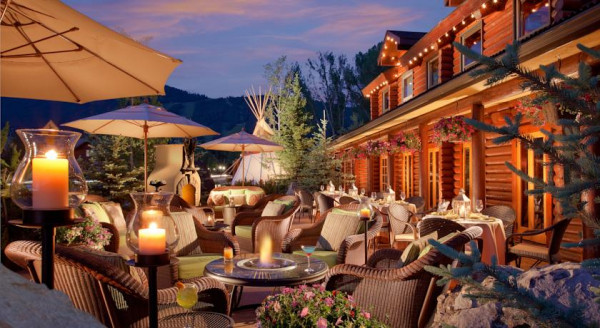 The Rustic Inn just outside of Jackson is a collection of 150+ boutique cabin and rooms surrounded by 12 acres of lush gardens. Designed to be hip, but also relaxing, the Rustic Inn is known for its elaborate breakfasts and cosy cabins.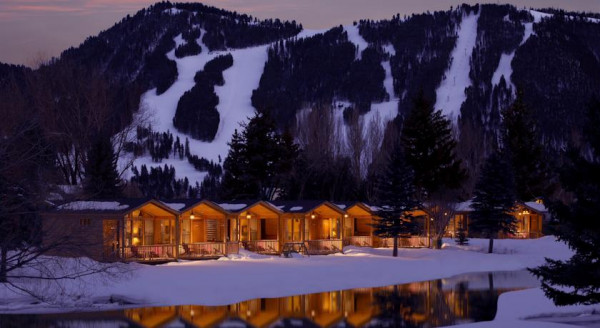 If you want to be in Jackson, The Wort is a luxurious hotel with 59 large, comfortable rooms and a well known bar and grill. The Tudor revival meets rustic decor is something a bit special.
The Hotel Terra in Teton Village is right at the foot of the mountains, so perfect for snow-thrill seekers and those who love a spectacular view. You're in the heart of the great outdoors, but it's a big enough hotel to offer every comfort.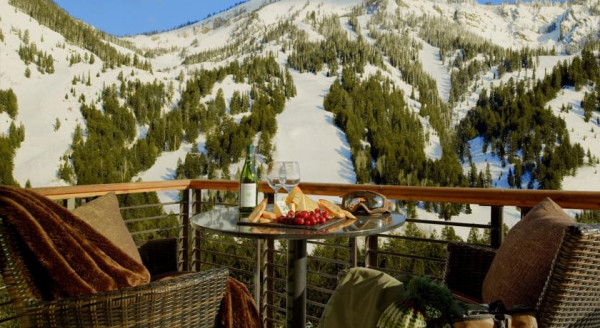 The Best Hotels in Big Sky
Big Sky is to the north west of the park, within the Yellowstone County. The moniker is right, but there's more to it than that, there's also some big mountains, a very big skiing area - 5,800 acres spread over four mountains, some big whitewater, hiking and big wildlife often on beautiful wildflower meadows.
The Mountain Sky Guest Ranch is a luxurious ranch - which sounds like a contradiction - set on 10,000 operational acres of unspoiled landscape. Accommodation is in log cabins with rustic chic patchwork quilts and each cabin has a porch with an outstanding view.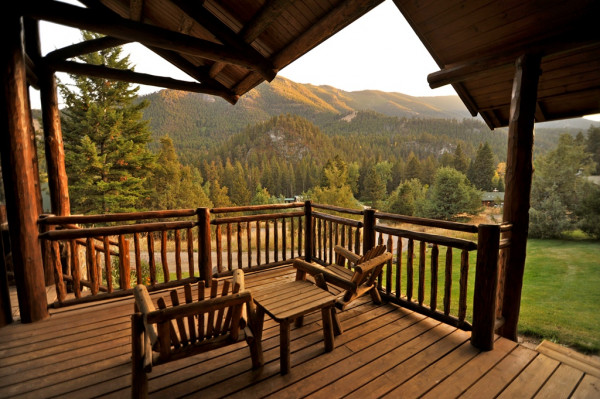 The Best Hotels Near Yellowstone National Park for an Outdoor Adventure
Henry's Fork Lodge in the neighbouring Targhee National Forest has rustic interiors, but it's a sophisticated place and the service standards are high. There are just four rooms and you're in the heart of fly fishing country.
Or how about Jenny Lake Lodge in the Grand Teton National Park, a neighbour to Yellowstone to the south? This collection of rustic cottages has stunning mountain views and activities galore. And a well stocked bar.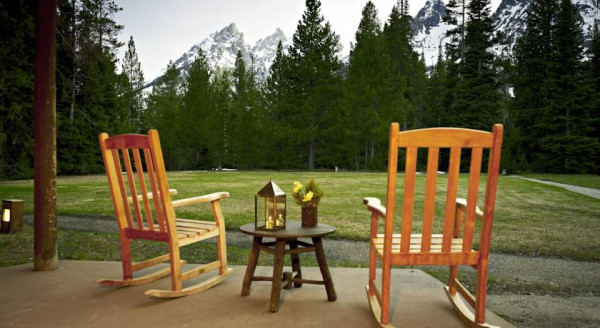 The Best Hotels Near Yellowstone National Park for a Special Occasion
If this is a once in a lifetime trip and you're looking for something very special then here are a couple of hotels you might want to browse though.
The Four Seasons Resort Jackson Hole in Teton Village has some of this region's most spectacular mountain views from its 124 five star rooms. Every comfort is laid on, and some unexpected ones - like stargazing from private balconies.
Amangani is just outside Jackson and overlooks the valley of Jackson Hole. Each of the 40 rooms has an amazing view, a welcoming fireplace and a private balcony. There are two pools, a library, a spa and a bar and restaurant.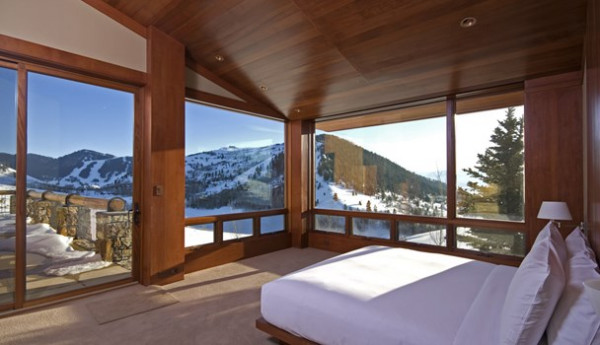 Still not sure which is the best hotel near Yellowstone National Park for you?
The 10 Best Hotels Near Yellowstone National Park
posted Monday, 8th February 2021