The 4 Best Hotels in Amsterdam Centrum
Amsterdam Centrum is where it's all happening. This is Amsterdam at is best and worst, and if you want to be in the epicentre of one of the world's favourite cities you may want to pick one of the best hotels in Amsterdam Centrum. The pulsating maze of streets surrounding the Dam, the city's royal square, is crammed with souvenir stores and chain restaurants, dotted with 'coffee shops' where visiting stoners partake of their favourite weed – and crowded with visitors 24/7.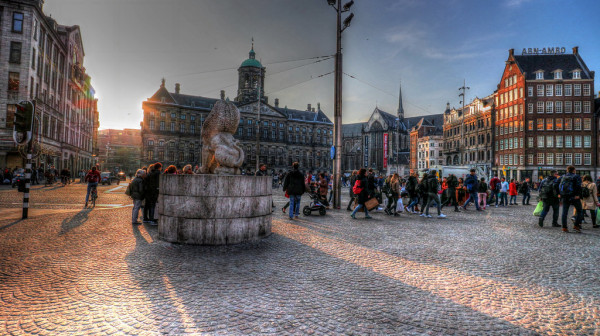 Flickr user Jonathan Gill
Yet the raffish charm of the historic centre is undeniable. It is heritage-rich, dotted with landmarks dating from Amsterdam's 'golden age', like the Royal Palace, Oude Kerk, and Westerkerk. For many visitors, the Anne Frank House is a place of pilgrimage, and the Amsterdam Museum is an entertaining introduction to the city's past.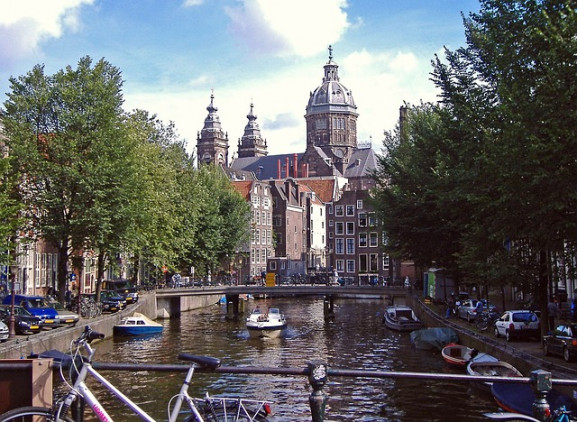 Image by Erich Westendarp from
The centre is bounded by the city's inner canal ring. Its gateway is Centraal Station – a landmark in its own right. Damrak runs from Stationsplein to the Dam, Amsterdam's royal square, where it links with Rokin to form a main drag that runs through the heart of the Nieuwe Zijde. Choose one of the best hotels in Amsterdam Centrum and you'll also find all the liveliest nightlife on your doorstep, while the great art collections of the Museumkwartier are also within easy reach.
THE BEST HOTELS IN AMSTERDAM CENTRUM
CLOSE TO THE STATION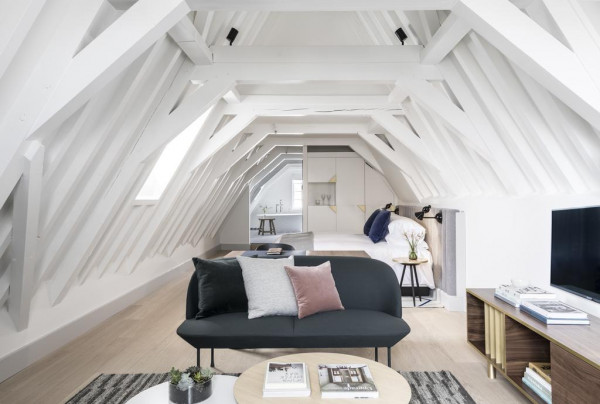 The sleek De Witt Hotel is less than 300 metres from Centraal Station, so it's ideal for making the most of your time in Amsterdam. Luxurious bathrooms and a lively restaurant and bar are perks.
FOR A LIVELY LOCATION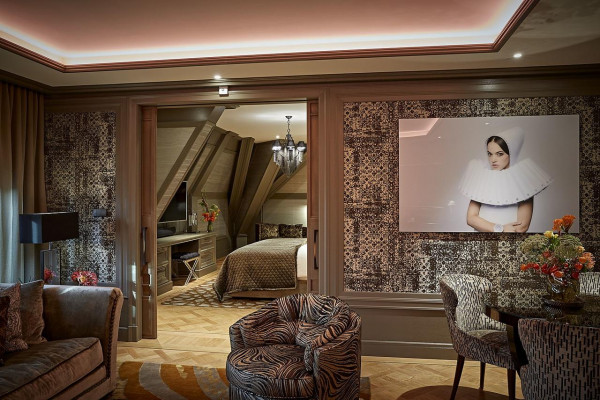 Amsterdam hotels don't come any more central than Hotel Twenty Seven. Just off the Dam, this posh hotel has opulent suites and an intimate cocktail bar.
At hip and centrally-sited Hotel V Nesplein dark wood floors and beautiful bathrooms accentuate slick modernist rooms. The restaurant bustles, and the bar hosts live music.
FOR CANALSIDE CHIC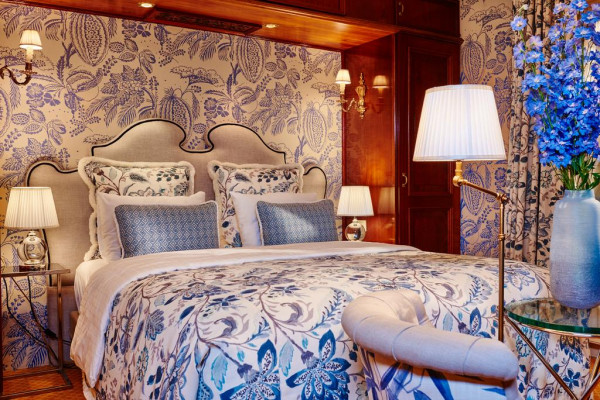 Stay at Hotel Estherea to enjoy individually-decorated suites and mahogany-panelled rooms beside the Singel, Amsterdam's oldest canal waterway.
Still not sure which to book? Expand your search to neighbouring De Wallen, or check out all our Amsterdam recommendations. Alternatively you can email or telephone a guru for advice.
De Witt Hotel

Amsterdam

274 rooms from CA$350

Short break - Located just across the way from Centraal Station, this is a convenient choice for a fly-by city break

Intimate - The 5pm Wine Hour (offering free wine and snacks) becomes genuinely relaxed and chatty

City Style - A chic design hotel complete with atmospheric bar and a lively restaurant

Artworks - Enjoy the hotel's collection of ever-changing artworks by Dutch talents

A sleek hotel occupying two 17th-century hotels just minutes from the Centraal Station. Rooms vary slightly in design but all follow a blue and white scheme, and have wooden floors and luxurious bathrooms. American comfort food is served in Wyers restaurant and there's a lively cocktail bar too. See More

Check Availability

Hotel Twenty Seven

Amsterdam City Centre

16 rooms from CA$841

Local exploring - Perched on one of Amsterdam's central squares, this hotel is the perfect base for local exploring

Romantic Break - Book a luxury suite with a private hot tub for added indulgence on your next couples' getaway

City Style - Located in a beautifully restored heritage building, this hotel has lots of chic city style

Sights nearby - Visit the Royal Palace, used by the Dutch Royal House; tours are available, the hotel can book ahead for you

Recommended by - Small Luxury Hotels

This boutique hotel is located in Dam Square, in the heart of Amsterdam's city centre. Suites are opulent, featuring textured walls and luxury prints in a regal palette; book a signature suite for stylish living space and breathtaking city views. Enjoy a cocktail in the cosy bar; an exclusive hotel. See More

Check Availability

Short break - Just a10-minute walk to Centraal Station (one tram-stop) - this is convenient for a quick city break

Chic - The style is eclectic (classic of the Dutch) giving the feel of staying in a friend's very chic home

Local exploring - You could hardly get more central – a minute from the Dam, on the edge of the red-light district

Theatre - Set on a street that is a focus of Amsterdam's alternative theatre scene

A chic modern hotel located slap-bang in the heart of the city. Industrial-chic rooms and suites have dark wood floors and stylish bathrooms. There's a buzzy restaurant and bar area which occasionally hosts live music. A central and cool spot for a weekend away in Amsterdam. See More

Check Availability

Hotel Estheréa

Amsterdam

91 rooms from CA$329

Full of character - The feel is much like you've stepped into a period drama with patterned wallpaper, detailed fabrics, & not a hint of uniformity

Local exploring - Set on the oldest canal on the city and in the heart of the history and surrounded by hip shops, cafes and restaurants

Intimate - The hotel may be large, but it is a family-run affair and that really shows in the genuinely friendly service

Historic - Set in a beautiful seventeenth-century building on Amsterdam's oldest canal, the Singel

Recommended by - Frommers, Michelin Travel

17th century townhouses make up this boutique hotel on Amsterdam's oldest canal. Chandeliers, mahogany panelling and extravagant decor adorn the rooms. Large suites are all unique with luxurious fabrics and vibrant wallpapers. Breakfast is worth waking up for; drinks at the bar worth staying up for. See More

Check Availability
posted Monday, 10th June 2019