Copenhagen with Kids: 10 Best Hotels in Copenhagen for Families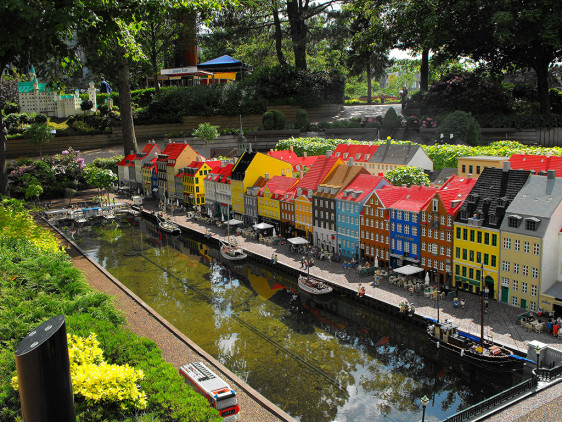 Eric Lumsden via Flickr
Copenhagen is a great city for families to discover together, and our gurus have selected the best hotels in Copenhagen for families to save you the bother. One of the main reasons for its family-friendliness is that it's small and liberally sprinkled with memorable, and interesting, landmarks and seems to be arranged around its gardens and green spaces. If you plan ahead you'll find you're often able to stroll between destinations through parks or gardens, and you'll find plenty of inspiring places to play along the route.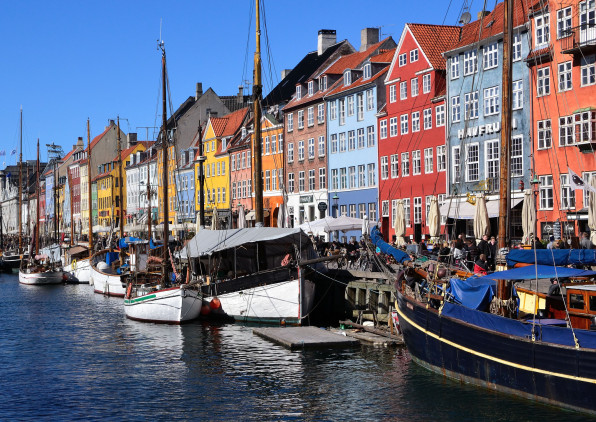 2benny
Copenhagen is also colourful! The famous waterfront warehouses in their primary shades - some of which have been converted into family friendly hotels - are just the start, there are also numerous murals and splashes of colour in the most unexpected places. And there are castles which really look like castles are supposed to look. Where kings and queens still live! And of course Hans Christian Anderson's bronze Little Mermaid statue is just waiting to welcome you.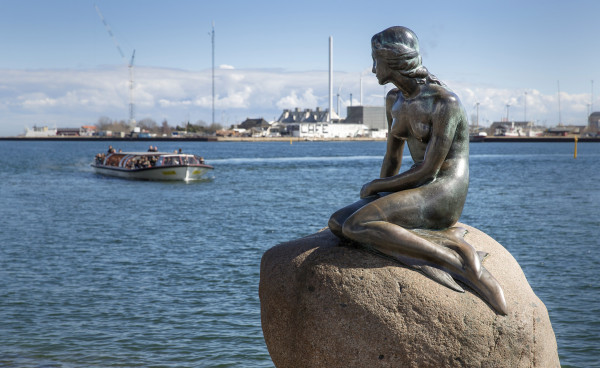 News Oresund via Flickr
You'll find many of Copenhagen's hotels for families near, or in, the centre of town. Including SP34 which has a fantastic location right by the Tivoli Gardens, which just might be your children's favourite place here. Copenhagen's planners kept aside 15 acres in the centre of town for wonderful diversions and beautiful views. The Tivoli Gardens has the world's tallest carousel, rollercoasters, dragon boats, graceful fountains, open grass to run around on, lakes with pagodas and millions of flowers. And at night it's all lit up beautifully.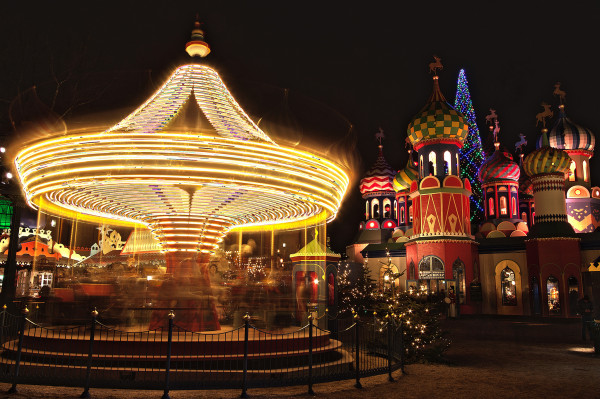 MattJP via Flickr
When it comes to attractions many of Copenhagen's highlights have made sure they've something to offer your little ones. The National Gallery of Denmark is a prime example, with exhibitions designed just for kids and workshops where they can have a go themselves. The National Museum also has a Children's Museum, with a replica viking ship you can mess about on, costumes to try, a 1920s classroom and plenty of hands-on exhibits. There's even a children's section in Copenhagen's Worker's Museum.
The scientific minded have plenty to excite them here as well, at the excellent Experimentarium, which has around 300 exhibits and experiments designed to teach us all a few things about science and technology.
Copenhagen also has several excellent children's theatres - this is the perfect place to see one of Hans Christian Anderson's treasures brought to life - and an excellent zoo.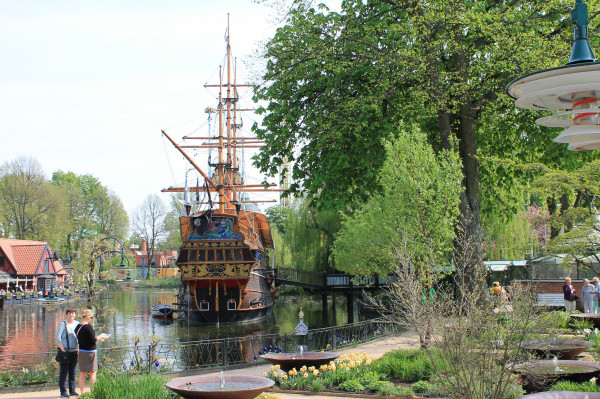 BenBenW via Flickr
Just to the northwest of Copenhagen there's an Open Air Museum, with around a hundred historic farm buildings, which date from between 1650 and 1950 and have been collected from all over Denmark.
If the Tivoli Gardens aren't enough you could also take your kids up to Bakken, the world's oldest amusement park. Historic and fun. Plus there's a deer park through which you can take a horse and carriage ride.
Use our guide to the best hotels in Copenhagen for families and start planning your trip.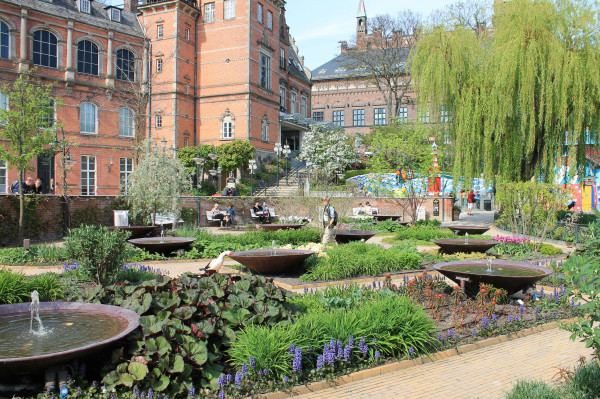 BenBenW via Flickr
10 of The Best Hotels in Copenhagen for Families
The Best City Break Hotels in Copenhagen for Families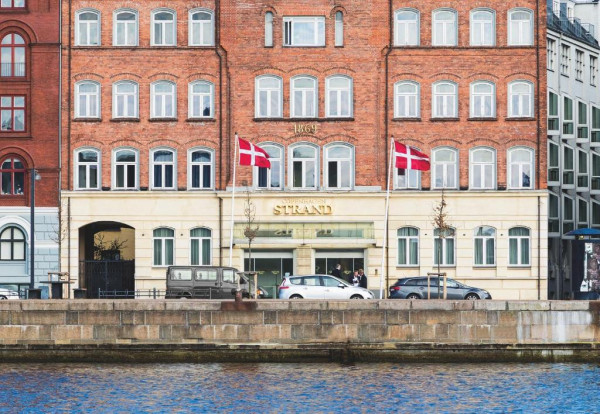 The Copenhagen Strand Hotel is a big, chic, waterfront property in a super central location. Rooms are typically Scandinavian in style with pale blue tones, wooden floors and plenty of light. Danish breakfasts are served in the stylish breakfast room and many of the city's main attractions are just a stroll away.
The Hotel Danmark is another great choice for families, and this time we recommend it because of its wide range of room shapes and sizes: there are 89, ranging from bunked dormers to luxurious suites and family apartments, so there's bound to be something to suit your family. The decor and design are the height of contemporary Danish chic, and the location is very central, perfect for exploring the city. The Hotel Denmark also has a trendy rooftop cocktail bar with superb city views, which popular with with locals as well as hotel guests.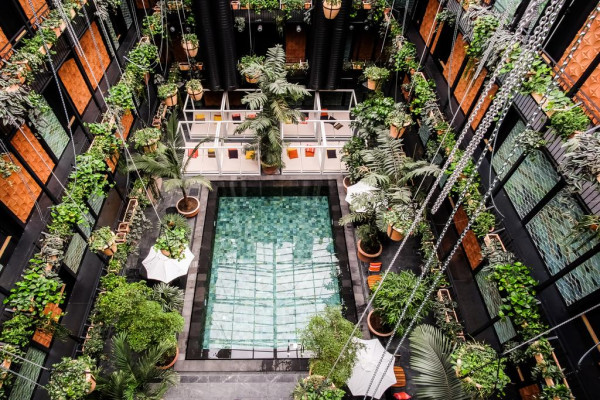 For families wanting to experience Copenhagen in comfort and style we recommend the Manon Les Suites, a collection of 80 apartment-like suites arranged so that their doors all face a central atrium, huge with five storeys of jungle-like plants, and at the bottom of which there's a resort style pool. Even the smallest rooms are like tiny apartments with kitchen facilities, and huge windows overlooking Copenhagen. But you'll find the best views on the roof terrace, where there's also a trendy bar and restaurant. It's a good location for families too, quiet, but still a relatively short walk into the centre of town.
The Scandic Palace Hotel is in an historic building, across the road from the Tivoli Gardens and near the city hall. The rooms are comfortable and light, with fashionable furnishings. Downstairs, the restaurant serves Nordic cuisine and the hotel's atmospheric bar is a great place to enjoy a cocktail.
The Best Hip Hotels in Copenhagen for Families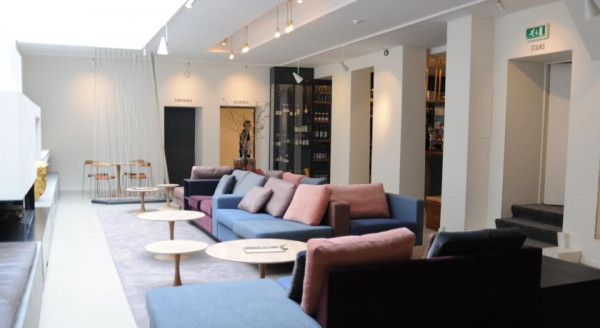 SP34 is a fantastic boutique hotel in the Latin Quarter with 118 stylish rooms and suites and an amazing penthouse. There are two restaurants and four bars, plus a roof terrace, and there's plenty to do and see around the hotel, but you're also just 500metres from the Tivoli Gardens.
Citizen M Radhuspladsen is a modern and quirky, centrally located hotel in typical Citizen M style, and featuring murals and artwork by established Danish artists. The jazzy open-plan lobby is the real focal point, with a multitude of comfy bright sofas, statement lamps and carpets, and a hip bar. Rooms boast enormous beds and great views. A hip and buzzing base.
The Avenue Hotel is a 68 room hotel converted from a graceful 19th century building decorated with stylish Danish designed furniture and Missoni throws. There's a lounge with live music and fantastic cocktails, which you might think doesn't sound particularly family friendly, but it is!
The Best Value Family Hotels in Copenhagen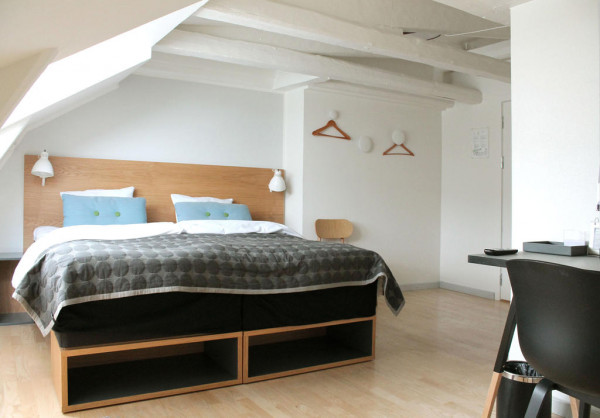 Ibsens Hotel is a great value boutique hotel in the colourful neighbourhood of Nansengade. There are plenty of restaurants and cultural attractions nearby, but you're also right by an excellent transport hub, so you're pretty close to everything.
Wakeup is a huge hotel in central Copenhagen with 510 contemporary, white-washed, chrome-floored rooms with plenty of natural light and splashes of green. There are rooms of all shapes and sizes including some great suites, family rooms and family suites. And the rooms on the higher floors have amazing city views.
Family Friendly Hotels in Copenhagen in a peaceful location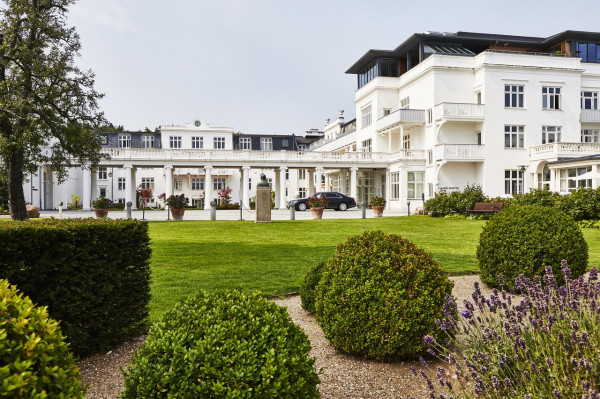 The Kurhotel Skodsborg is a bit out of town, but it might be worth it if you're lookng for a quiet, relaxing spot? This stately Nordic hotel and spa is a great place to rest and recharge, with plenty of attention to detail in the soft interior design of the rooms and suites, with the best offering French doors opening onto a balcony and seaviews. And the bright and inviting spa has a range of luxury packages.
If you haven't found the perfect place for you and your family to stay in Copenhagen on our Guru's list of 10 of the best hotels in Copenhagen for families you could:
10 of the Best Hotels in Copenhagen for Families
posted Wednesday, 4th May 2022