10 of the Most Romantic Hotels in Copenhagen
Copenhagen's Little Mermaid sits alone on her rock, awaiting her love… But hopefully when you go to meet her you'll bring your love along. And enjoy the glittering canals, beautiful parks and gardens, creative cuisine, grand historic palaces and museums, hip design and lively cultural life together too. Copenhagen is an easy place to fall in love with. And in.
If you're planning a romantic break to Copenhagen the best place to start is here, with our Guru's recommendations for 10 of the most romantic hotels in Copenhagen. Our list of the most romantic places to stay in Copenhagen has something for lovers of Danish design chic, for lovers of luxury, for lovers of history and art, for lovers of the ocean, for lovers of good food and even for lovers of microbrewery-produced beer.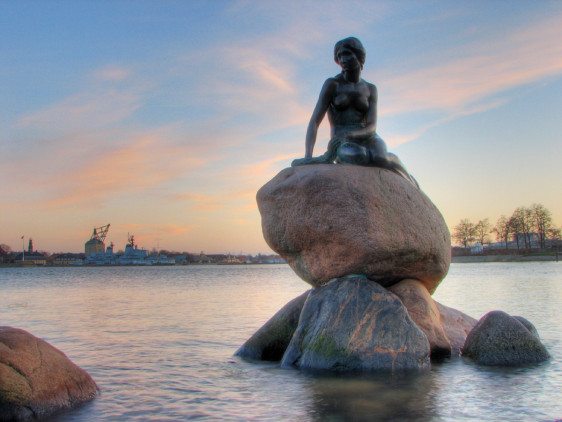 Flickr user Tuan Hoang Nguyen
Compact, green and easy to stroll around, Copenhagen is a wonderful city to explore at your own pace, and most of our Guru's recommendations for 10 of the most romantic hotels in Copenhagen are well located for this city's most romantic sights, like the views of palaces seen from the canals, or the fairytale Rosenborg Slot, like 'Cupid and Psyche' in the Thorvaldsen Museum, or Catherine the Great in the spiralling pathway up to the Rundetårn observatory, like the glorious winter gardens of Ny Carlsberg Glyptotek, or the playful and magical Tivoli Gardens.
10 of the Most Romantic Hotels in Copenhagen
The Most Romantic Hotels in Central Copenhagen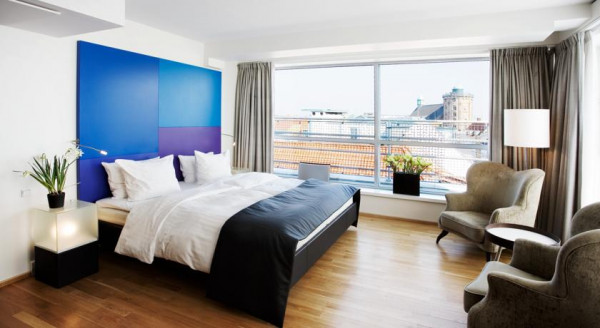 The Hotel Skt Petri has been converted from a Latin Quarter department store into a bright and airy 268 room hotel. The interiors are by well known Danish artist Per Arnoldi and there's a fittingly modern restaurant with an excellent range of microbrewery beers.
SP34 is a characterful boutique hotel in the Latin Quarter with 118 stylish rooms and suites and an amazing penthouse. There are two restaurants and four bars, plus a beautiful roof terrace. And you're just 500metres from the Tivoli Gardens.
Fans of Scandi style will love the Hotel Alexandra, a 61 room hotel just 200metres from the Tivoli Gardens and packed with wonderful mid-century Danish furniture. There's an excellent restaurant, a trendy bar and a library.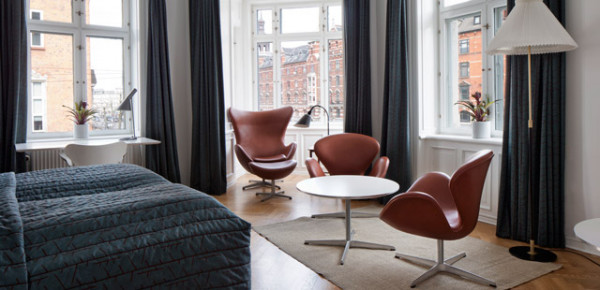 The Most Romantic Hotel Escapes in Copenhagen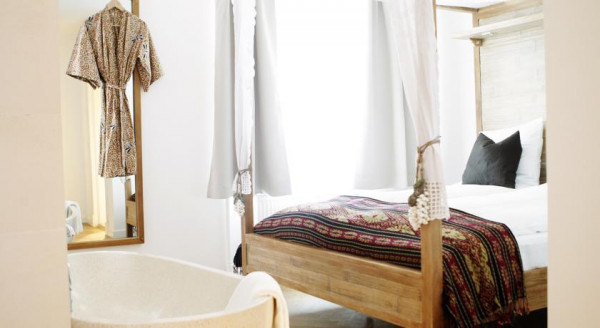 Located in the hip Versterbro district, and close to the waterfront, the Guldsmeden Axel is a stylish spa hotel with 129 rooms and suites and a luxurious rooftop spa. The decor is a bit Balinese with white walls, teak four-poster beds, Persian rugs and private balconies.
The Most Romantic Hotels in Copenhagen for a Special Occasion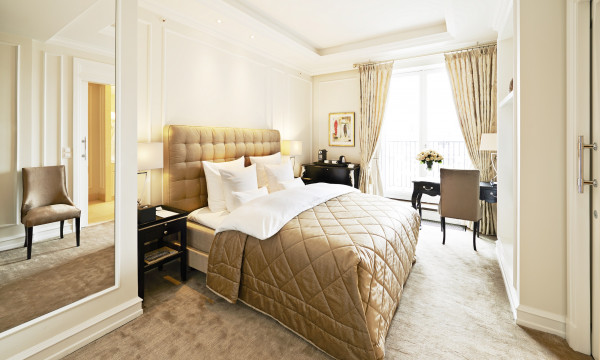 For something a bit more Danish, try d'Angleterre a stunning five star hotel converted from a palace, and complete with silk furnishings, marble bathrooms, chandeliers, and a Michelin starred restaurant and opulent champagne bar. There's also a full spa, pool and gym.
Copenhagen is known for its design, and the Nimb Hotel is high design, just not necessarily in the Danish style. It's been converted from an early 20th century Moorish-inspired palace within the magical grounds of the Tivoli Gardens, and has a fairytale appeal and some lovely antiques. There are just 17 sumptuous bedrooms but a choice of drinking and dining options.
The Most Romantic, yet Hip, Hotels in Copenhagen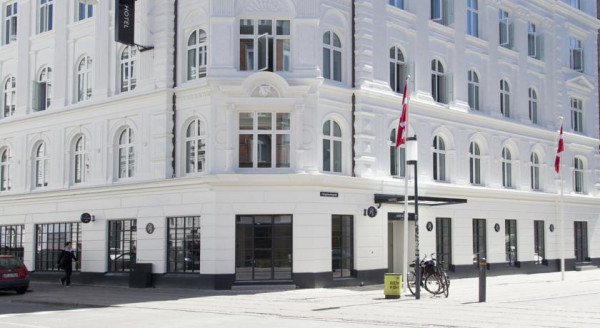 The Absalon Hotel is a stylish hotel on the edge of the trendy, and conveniently located, meat-packing district, with 161 individually styled rooms and a great cocktail bar.
The Most Affordable Romantic Hotels in Copenhagen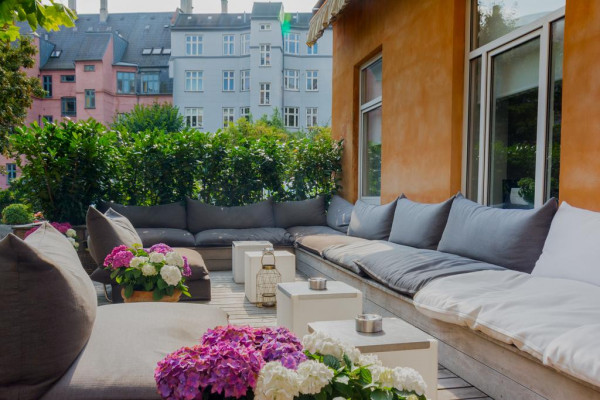 The Avenue Hotel is a 68 room hotel converted from a graceful 19th century building decorated with stylish Danish designed furniture and Missoni throws. There's a lounge with live music and fantastic cocktails.
Guldsmeden Bertrams is another great option if you're looking for something romantic and a bit different. This eco hotel in the Vesterbro district has 47 beautiful white on white rooms with four poster beds and balconies overlooking a lovely garden. There's a lovely lounge and a lively kitchen cafe.
Copenhagen's Most Romantic and Intimate Hotels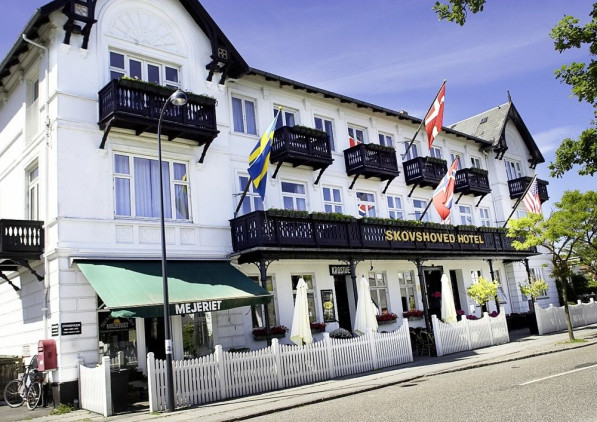 If you or your partner love the beach then the Skovshoved Hotel, an elegantly restored hotel on the coast in Charlottenlund, might be perfect. There are just 22 romantic rooms featuring white-washed walls, four-poster beds, wooden floors and sea views. There also a Michelin recommended French/ Italian restaurant.
Still not sure which one of our Guru's recommendations for 10 the most romantic hotels in Copenhagen might be perfect for you?
10 of the Most Romantic Hotels in Copenhagen
posted Wednesday, 19th June 2019