India's Best Yoga Resorts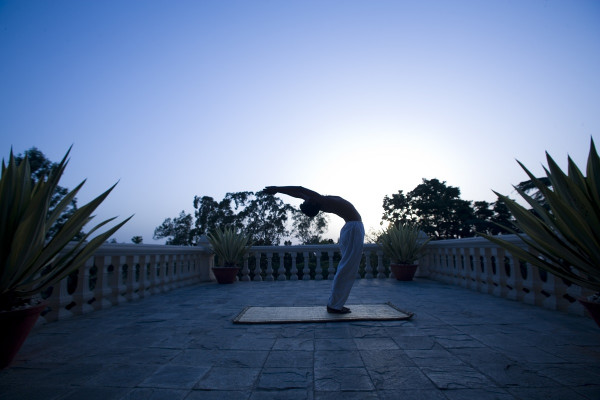 Today yoga has become something of an industry but in India, the birthplace of yoga it is still practised in its purest form. It makes sense therefore that India has some of the world's best yoga resorts, as well as some delightful boutique offerings. Here you will find a much more holistic and traditional approach to this ancient practice. Combine this with the world's best and most authentic Ayurvedic spas and you have the ultimate recipe for balanced body and mind. "Relax into your being". Use our pick of India's best yoga resorts to help plan your visit!
India's Best Yoga Resorts
For a boutique stay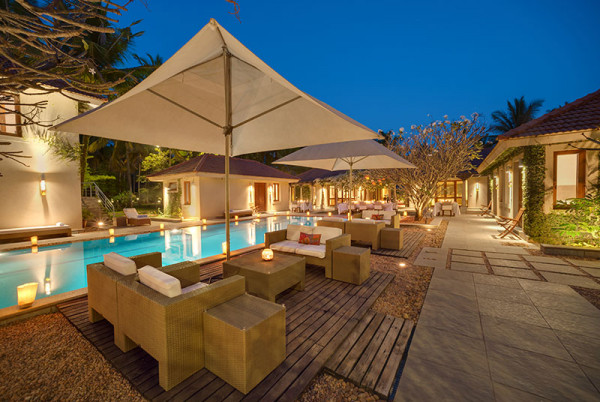 Dedicated to promoting authentic yoga, meditation and the Ayurvedic life, Shreyas Retreat is much more than just a hotel, it is a philosophy. Beyond the bustle of Bangalore lies this tranquil South Indian hideaway; yet only a 90-minute drive from Bengaluru International Airport it is still easily accessible. Providing in depth yoga programmes, held in open-air studios. Including Hatha, Asthanga, and Vinyasa Flow styles of yoga, the retreat caters to beginners as much as the bonafide yogi. Their vegetarian menu is prepared on site according to Ayurvedic principles. Chic bedrooms are decorated in muted tones so you can Namaste in style.
Owned by British couple Ed Templeton and Sofie Radecki, who became enraptured by Varkala's charm and decided to make it home. Soul and Surf is the go-to yoga and surfing destination on the aptly named Golden Beach. Focussing on a Vinyasa flow style of yoga, each month a rotation of internationally renowned yoga instructors take residency here. Classes take place at sunrise and sunset leaving the rest of the day to tuck in to the delicious and healthy Keralan cuisine at the popular Soul Café or hit the waves on one of the hotel's surfboards. You can also book private yoga tutorials, guided meditation or massage treatments. Simple yet stylish, decorated in pop colours, they provide a comfortable stay.
Ultimate luxury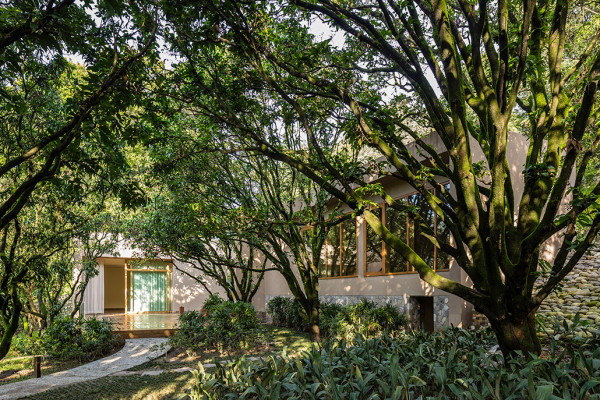 Whilst Rishikesh has become something of a yogic Disneyland, Ananda in the Himalayas retains the utmost authenticity. Think of it as a 5* luxury ashram. Providing 'Ananda Yoga' and Ananda's 'Yogic Detox' packages, lasting anything from 5 to 21 days, and with some spa treatments included depending on your package choice. In addition to daily yoga practice and an Ayurvedic diet to balance the doshas, daily Vedanta teaching and meditation classes take place. Their traditional approach combined with interiors fit for a maharajah is why Ananda in the Himalayas is consistently winning awards.
Much more than just a spa or wellness retreat, Vana Malsi Estate is a philosophy. Their unique homogenising of Indian and Tibetan medicines has won them numerous awards since opening in 2013, including 'Most Authentic Retreat'. Practicing yoga in a form that goes back to its origins, they do not focus on any school in particular, instead on its primary principles of asanas, pranayama and an Ayurvedic diet. There is a minimum five-night stay for guests to reap the benefits of the retreat. In addition to private tutorials, complimentary morning and evening classes are provided whilst all meals are seasonal, organic and according to your tailor made menu. Who knew a detox could be so delicious! As one happy guest put it: "Feel looked after in a way you have not since childhood".
For an eco break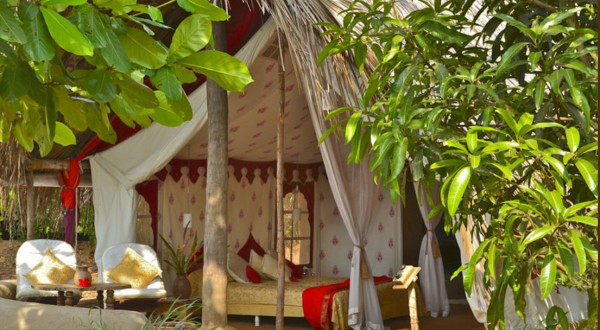 Rajasthani tents and boutique suites occupying a prime Goan location, YogaMagic Eco Retreat encompasses the best of Indian culture. Its seven tents are coloured and named according to the seven chakras whilst its eco lodges are fit for the modern day eco warrior (we're talking composting toilets). The food is entirely organic, vegetarian and delicious, plus there is a naturally filtered pool and the power is solar generated. From Iyengar to Hatha, Ashtanga to Vinyasa Flow, all manner of yoga is taught here and all classes are entirely voluntary. Should you wish to follow another road to holistic harmony there are also guided mediation classes and Ayurvedic massage. And breathe.
One of our favourite yoga retreats SwaSwara upholds the impressive green credentials expected of all CGH Earth properties. Surrounded by fields of verdant paddy this luscious hideaway is ensconced with palm trees heavy with coconuts and the distant call of the Arabian Sea. With a minimum ten-day stay this is no holiday, it is a true wellness retreat of which yoga is at the core. Providing a traditional style, welcoming beginners and the advanced, SwaSwara focuses on a gentle, holistic approach, beneficial for the body and mind. Combine this with daily meditation and Ayurvedic detoxes and treatments. Nature walks allow guests to connect with the surrounding beauty and effortlessly chic suites the interior style. An undisputed winner.
Still not found what you're looking for amongst our pick of India's best yoga resorts? Take a look at all our recommended hotels in India or call one of our friendly gurus for advice.
posted Monday, 10th September 2018
Search the best hotels in India