The Best Hotels in Trastevere, Rome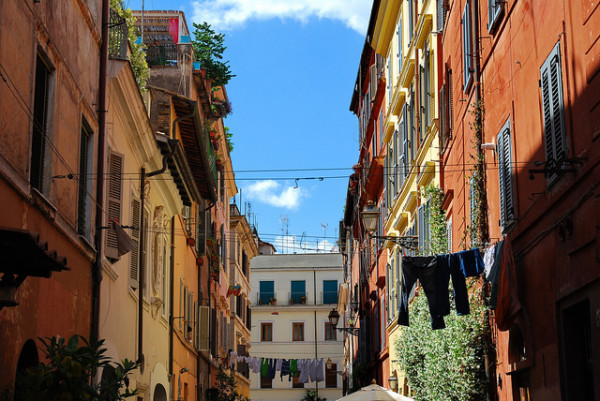 Anita Szeicz via Flickr
Trastevere was once one of Rome's more run-down districts but is now renowned for its thrumming nightlife and hip crowd. This is a place to stay if you want to feel like a local and distance yourself from the tourist crowds. It's a colourful district, offering a maze of alleyways between elegantly crumbling palazzi and beautiful grand sprawling piazzas. There are plenty of restaurants, cafes, bars and clubs to choose from and, generally, they are still well priced. The best hotels in Trastevere are much the same, characterful with a hipster edge and mostly won't break the bank. Our hotel experts have scoured the neighbourhood to bring you a collection of their favourites. So why not browse through our collection to start planning your stay?
For a design hotel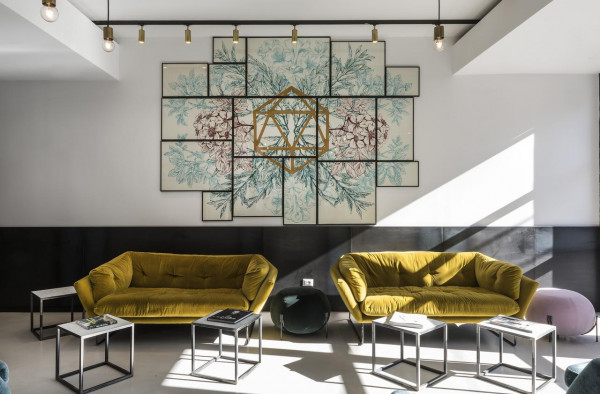 Horti 14 is an exclusive concept hotel in the heart of Trastevere. Rooms feature original works by artist Lucamaleonte, crisp linens and wood accents; book a deluxe room to enjoy a marble Italian bathtub. Relax with a drink on the terrace or at the roof garden. A smart and contemporary choice.
For a historic stay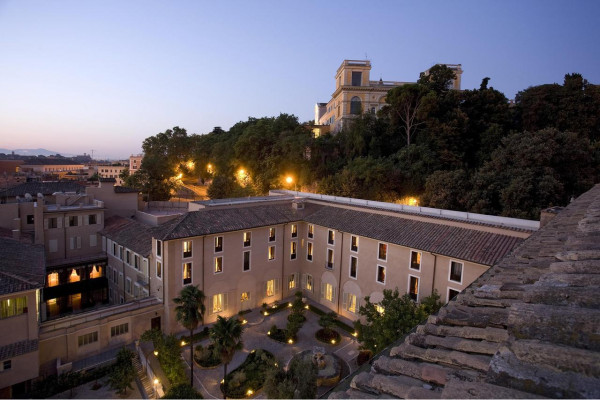 The Hotel Donna Camilla Savelli is a four-star hotel housed in a renovated 16th-century monastery in Rome's stylish Trastevere neighbourhood. Elegant suites feature antique furniture and plush linens; the best have a pretty balcony and a luxurious bathtub. Don't miss the beautiful roof terrace. A breathtaking heritage hotel.
For a B&B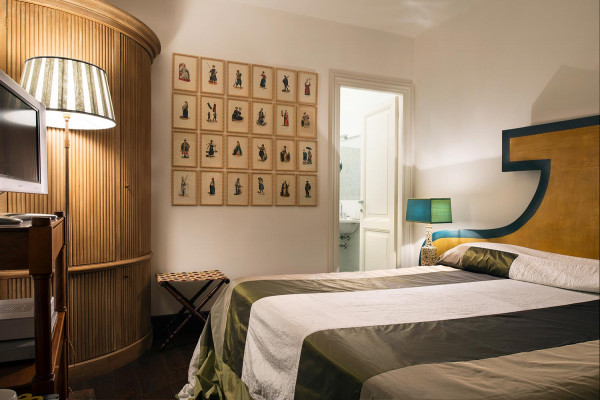 Buonanotte Garibaldi is a chic, three bedroom B&B with colour themed rooms and antique furniture. There's a lovely breakfast courtyard and an understated and welcoming feel. Perfect for a long weekend or longer stay.
Still not sure which to book?
You could expand your search to include all the best places to stay in Rome.
Browse through our collection of the Best B&Bs in Rome, the Best Hotels in Central Rome or the Best Boutique hotels in Rome.
Alternatively, you could contact one of our friendly Gurus for personalised advice.

City Style - Located in a heritage building in a fashionable neighbourhood, this hotel has bags of city style

Romantic Break - Couples will adore the shaded terrace, comfy suites and grand setting of this hotel

Hideaway - Hideout in one of the spacious suites at this magnificent former monastery

Sights nearby - Visit Basilica di Santa Maria, renowed for its 22 Roman columns and 12-century mosaics

This four-star hotel is housed in a renovated 16th-century monastery in Rome's stylish Trastevere neighbourhood. The elegant suites feature antique furniture and plush linens; the best have a pretty balcony and luxurious bathtub. Don't miss the beautiful roof terrace. A breathtaking heritage hotel. See More

Check Availability

Groups - With just three rooms, this is a good option to rent out in its entirety with family or a group of friends

City Style - A beautifully styled house with a real focus on art (which is unsurprising as the owner is an artist)

Sights nearby - Located in the historic and vibrant Trastevere district — there's plenty to explore locally

Hideaway - Perfectly placed in Trastevere, a quiet untouristy spot, yet near the sights

Recommended by - Sawdays

A chic little B&B with just three rooms and a lovely breakfast courtyard. Rooms are themed by colour and have silk paintings, oak floors, and antique furniture. Understated, welcoming, and not at all glitzy. A great choice for an undertstated weekend away in Rome. See More

Check Availability

Horti 14

Rome (Trastevere)

17 rooms from £172

City Style - This four-star boutique hotel has reams of chic Italian city style with smart design, elegant rooms, and a tranquil garden

Local exploring - Located in a stylish neighbourhood in Rome, close to local attractions, this hotel is perfect for exploring the city

Romantic Break - Book a room with a luxurious Italian marble tub for added indulgence on your romantic getaway

Sights nearby - Visit nearby Basilica di Santa Maria in Trastevere, a church known for its 12th-century mosaics and lavish interior

This exclusive concept hotel is located in the heart of Trastevere. Rooms feature original works by artist Lucamaleonte, crisp linens and wood accents; book a deluxe room to enjoy a marble Italian bathtub. Relax with a drink on the terrace or in the roof garden. A smart, contemporary hotel. See More

Check Availability
posted Monday, 31st May 2021