The Best Hotels in Trastevere
Translating to 'Beyond the Tiber River', Trastevere runs sort of along the Tiber, from the Vatican to the train line. It's a colourful district, offering a maze of alleyways between elegantly crumbling palazzi and beautiful, grand sprawling piazza. And you'll find many of the best hotels in Trastevere in amongst all this. This is a place of colour, nightlife and some of the most photographed washing in the world, strung up, as it is, between the narrow roads and creating an authentic feel to this area.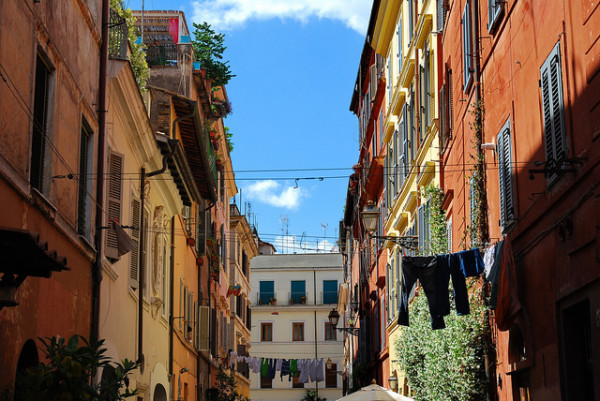 Anita Szeicz via Flickr
There are plenty of restaurants, cafes, bars and clubs here now, so it's losing some of its proletarian feel, but the best hotels in Trastevere are still a fairly reasonably priced bunch, especially when you consider the local colour they're offering, along with their comfortable rooms and beautiful family heirlooms. So yes, the best hotels in Trastevere are a collection of smaller, family-owned-type, historic gems, rather than large internationally branded offerings.
As well as being a centre of Roman nightlife, Trastevere is also a wonderful place for visiting churches. There's a Santa Maria and a Santa Cecilia, a San Francesco a Ripa and a San Pietro, among others. Trastevere is where St. Peter was martyred, so it's very significant in this city where Christianity is very significant.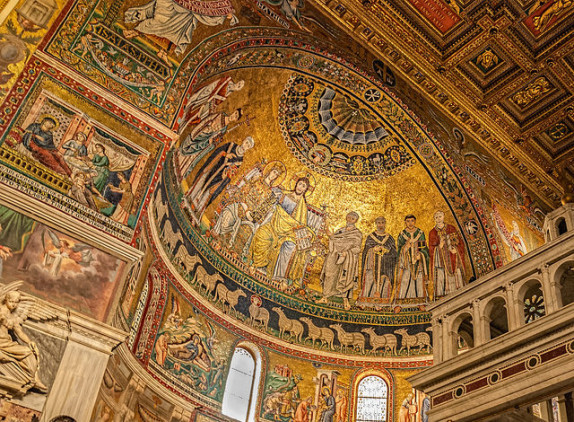 Gary Ullah via Flickr
There are also beautiful fountains and statues, because this is Rome! and there are beautiful things to look at everywhere. In fact one of the nicest things to do in Trastevere is to just wander and hope you'll become a bit lost…Trastevere is also one of the best places in Rome to get a great Italian meal at a reasonable price. Just don't forget to plan well ahead if you want to book one of the best hotels in Trastevere, it's a very popular spot!
The Best Hotels in Trastevere
The Arco dei Tolomei is an intimate little hotel with six unique rooms, decorated with family antiques, artworks, charming wallpapers and all the mod. cons.. Boutique but affordable at around €160 per night.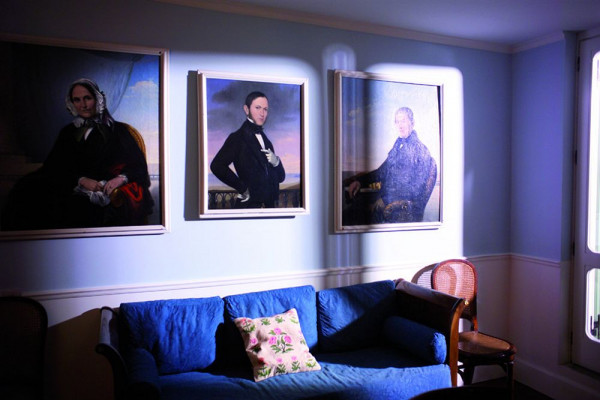 The Best B&Bs in Trastevere
Buonanotte Garibaldi is a chic, three bedroom B&B with colour themed rooms and antique furniture. There's a lovely breakfast courtyard, and an understated, welcoming feel. Perfect for a long weekend or longer stay.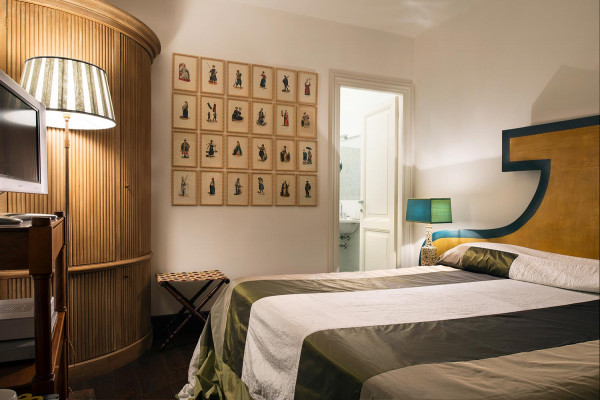 Once a simple convent, the Santa Maria di Trastevere has retained its cloisters, and added some modern frescoes and a complimentary continental breakfast. The 18 rooms are large and simple, and the location is excellent.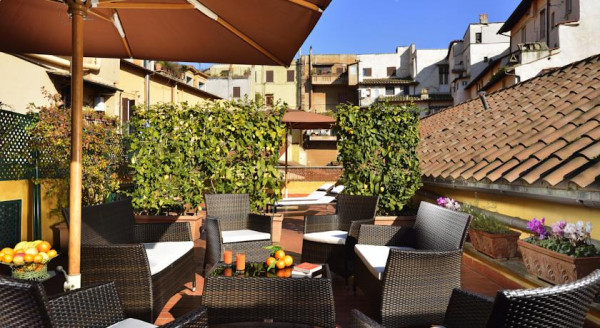 Still not sure which of our Guru's recommendations for the best hotels in Trastevere might be perfect for you?
The Best Hotels in Trastevere
Rome

An intimate hotel in the centre of Rome. Unique rooms feature charming wallpapers, antiques and all the mod cons. An authentic breakfast room has family antiques and artworks on the walls, and the parlour room is perfect to relax in after sightseeing. A boutique spot.

City Style - Centre of Rome, Trevi fountain, St Peter's Square, Colosseum and all of Rome's eateries, shops and markets are minutes away

Sights nearby - Tiber River bridges to the Colosseum, Campo dei Fiori market, the Ghetto, the Pantheon and Piazza Navona

Local markets - Campo dei Fiori market

Cooking classes - Check for timings.

Check prices

Rome

A chic little B&B with just three rooms and a lovely breakfast courtyard. Rooms themed by colour have silk paintings, oak floors and antique furniture. Understated, welcoming, and not at all glitzy. A great choice for a weekend away in Rome.

Sights nearby - Located in the historic and vibrant Trastevere district

Local markets - Good for local colour.

Recommended by - I Escape, Sawdays

Check prices

Rome

Foundations of a former convent complete with cloisters and modern day frescos. Large, simple rooms are great value plus a complimentary continental breakfast in the courtyard. Perfect location for Rome's nightlife and sight seeing.

Value chic - An utterly superb spot, with quaint rooms facing the fragrant courtyard and an extensive wine list, all for a minimal cost.

Sights nearby - A must see is the Piazza Santa Maria and its exquisitely mosaicked church, just around the corner from the hotel.

Great walks - For a birds eye view of the eternal city wander up the dizzy heights of Gianicolo Hill.

Lively - Hip and happening.

Recommended by - I Escape, Fodors, Michelin Travel

Check prices
posted Thursday, 8th September 2016
comments powered by

Disqus
Search the best hotels in Rome