The 6 Best Hotels in Baixa, Lisbon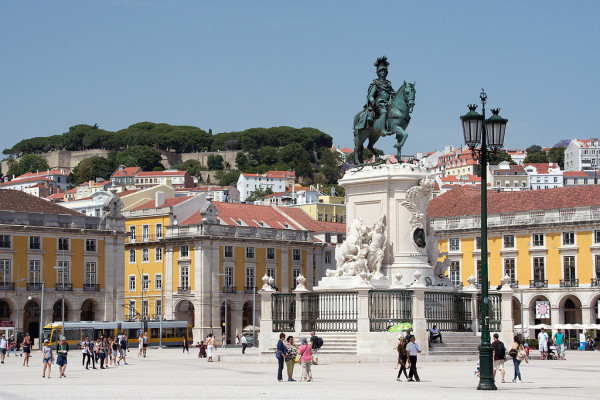 Flickr user Han Van Hoof
Baixa was almost entirely flattened by a huge earthquake in 1755, and was rebuilt in a beautiful, neo-classical style, with grand boulevards and leafy avenues lined with boutiques, all opening out onto magnificent plazas - and all incorporating some of the earliest examples of earthquake resistant architecture. This is also where you'll find many of Lisbon's visitor highlights, so even if you don't choose to stay in one of the best hotels in Baixa, you should certainly start your explorations here.
The area lies roughly between Lisbon Castle and the Avenida da Liberdade, which has beautiful mosaic-patterned pavements, gardens, monuments, cafes and boutiques.
In fact, probably start your explorations after you've visited one of Baixa's impressive collection of cafes. It's got a good choice of bars and restaurants too. After that you might consider a stroll along the Rua da Augusta, which is probably Lisbon's grandest avenue. Or you could start by admiring the grid layout from the top of the Arco da Rua Augusta. Or you could visit the fascinating Elevator de Santa Justa, a giant metal elevator on Rossio Square. If you've a shopping day in mind you might want to start on Baixa's other greave avenue, the Avenida da Liberdade.
As well as its own highlights, Baixa is close to the historic Alfama district and the Bairro Alto, which is known for its nightlife. It's also possible to get a train to almost every district in Lisbon from Baixa.
The 6 Best Hotels in Baixa
The Best Located Hotels in Baixa, Lisbon
Carefully converted from an 18th century building on Lisbon's Município Square, AlmaLusa is a chic, contemporary, 28 room hotel with a fantastic Portuguese brasserie.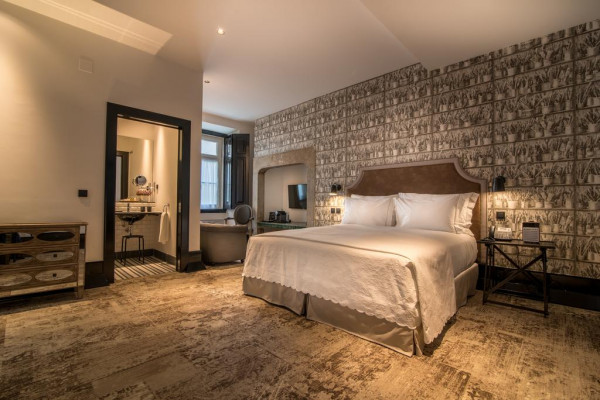 Beautiful Hotels in Baixa, Lisbon
Pousada de Lisboa boasts a great central location and combines elegance with contemporary design. Excellent cuisine and all the creature comforts of crisp linen and spacious rooms.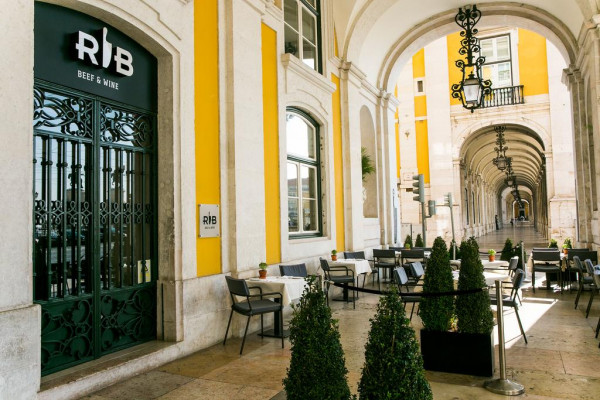 The Best Design Hotels in Baixa
The Internacional Design Hotel is a boutique hotel with a contemporary, city-break vibe and 55 modernist rooms. The detail in the design is meticulous - which you would hope to see, considering the name of the hotel.
Brown's Central Hotel is an elegant downtown hotel. Guestrooms feature contemporary interior design with vintage touches and modern artwork; book a suite for a four-poster bed and living area. Dine at the hotel brasserie before drinks at the chic bar; a refined city getaway.
Baixa House offers luxury apartments in a restored heritage property. Interiors boast original features like ceramic tiles, wooden floors and large windows; book a larger apartment for family-sized living space. Prepare meals with full self-catering facilities; a stylish city stay.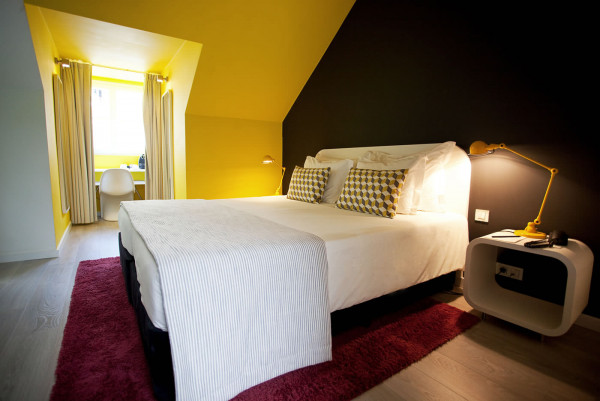 The Best Value Hotels in Baixa
The LX Boutique Hotel is right on the edge of Baixa, in a sort of triangle between Chiado and Cais do Sodré. There are 61 rooms, decorated with plenty of blue - to match the facade. Plus a superb restaurant. And all starting from around €90 per night.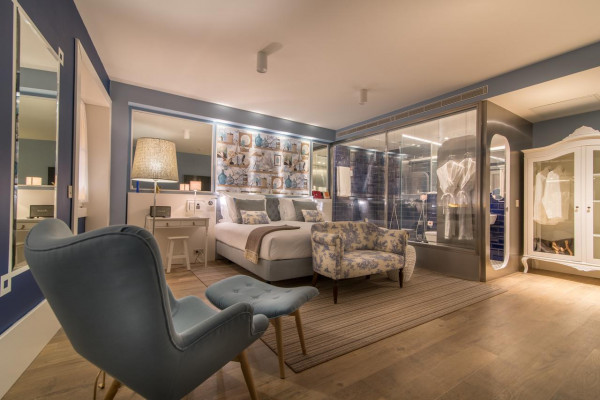 Still not sure?
posted Monday, 5th August 2019